Queen Elizabeth Receives Treatment In Balmoral over health challenges
Queen Elizabeth Receives Treatment In Balmoral over health challenges
Queen Elizabeth has been moved to the Balmoral and is currently receiving strict medical supervision following "concerns" about her health, Buckingham Palace said in a statement on Thursday. "Following further evaluation this morning, The Queen's doctors are concerned for Her Majesty's health and have recommended she remain under medical supervision," the statement said. "The Queen remains comfortable and at Balmoral."
Clarence House confirmed to The Telegraph that the Prince of Wales, Prince Charles, had landed at Balmoral via helicopter, and Kensington Palace said the Duke of Cambridge, Prince William, was "travelling to Balmoral".
Britain's Prime Minister Liz Truss, who met the Queen on Monday to be appointed, said the entire nation would be concerned by the news from Buckingham Palace.
"My thoughts – and the thoughts of people across our United Kingdom – are with Her Majesty The Queen and her family at this time," Ms Truss said.
On Wednesday, the Queen postponed a virtual Privy Council meeting after being advised by doctors to rest. During the gathering, Ms Truss would have taken her oath, and new cabinet ministers would have been sworn into their roles.
This week, the Queen accepted the resignation of former Prime Minister Boris Johnson and appointed Ms Truss as the new Prime Minister.
Ahead of Ms Truss' appointment, Buckingham Palace had announced that the Queen would not be making the trip from Scotland in case the Queen experiences any episodic mobility issues.
In May, the Queen missed the State Opening of Parliament for the first time in 59 years. The palace cited the monarch's "episodic mobility problems".
The Queen has decreased her number of obligations to focus on core constitutional duties as the head of the Church of England and the Head of State, attending events such as the opening of parliaments and audiences with the Prime Minister and new ambassadors to the UK. She began using a walking stick in public last year.
Hamas Frees Two Israeli Women From Gaza 
Hamas Frees Two Israeli Women From Gaza
Hamas on Monday (23 October) said it had freed two Israeli women who were among the more than 200 hostages taken during its 7 October rampage in southern Israel while sources said the US had advised Israel to hold off on a ground assault in the Gaza Strip.
"We decided to release them for humanitarian and poor health grounds," Abu Ubaida, spokesman for the armed wing of the Palestinian Hamas militant group, said on Telegram.
The Israeli prime minister's office issued a statement confirming that the women, whom it named as Nurit Cooper, 79, and Yocheved Lifshitz, 85, were handed over to the Israeli military and would be taken to a medical facility.
The two were kidnapped from Kibbutz Nir Oz, near the Gaza border, along with their husbands, who were still held by Hamas, it added. Hamas freed them after releasing an American woman and her daughter on Friday.
All four were seized in the 7 October cross-border assault in which the Islamist Hamas killed 1,400 people.
In public, the United States has stressed Israel's right to defend itself but two sources familiar with the matter said the White House, Pentagon and State Department have stepped up private appeals for caution in conversations with the Israelis.
A US priority is to gain time for negotiations to free other hostages, especially after Friday's unexpected release of Americans Judith and Natalie Raanan on Friday, said the sources, who spoke before the hostage releases were announced on Monday.
Asked about the possibility of a ceasefire, US President Joe Biden said: ""We should have those hostages released and then we can talk."
Israel pounded hundreds of targets in Gaza from the air on Monday as its soldiers fought Hamas militants during raids into the besieged Palestinian strip where deaths are soaring and civilians are trapped in harrowing conditions.
Gaza's health ministry said 436 people had been killed in bombardments over the last 24 hours, most in the south of the narrow, densely populated territory, next to which Israeli troops and tanks have massed for a possible ground invasion.
The Israeli military said it had struck more than 320 targets in Gaza over 24 hours, including a tunnel housing Hamas fighters, dozens of command and lookout posts, and mortar and anti-tank missile launcher positions.
The Israeli bombardment was triggered by the 7 October assault, the bloodiest episode in a single day since the state of Israel was founded 75 years ago.
With Gaza's 2.3 million people running short of basics, European leaders looked set to follow the United Nations and Arab nations in calling for a "humanitarian pause" in hostilities so aid could reach them.
 Prince Williams Ends Homelessness In The Uk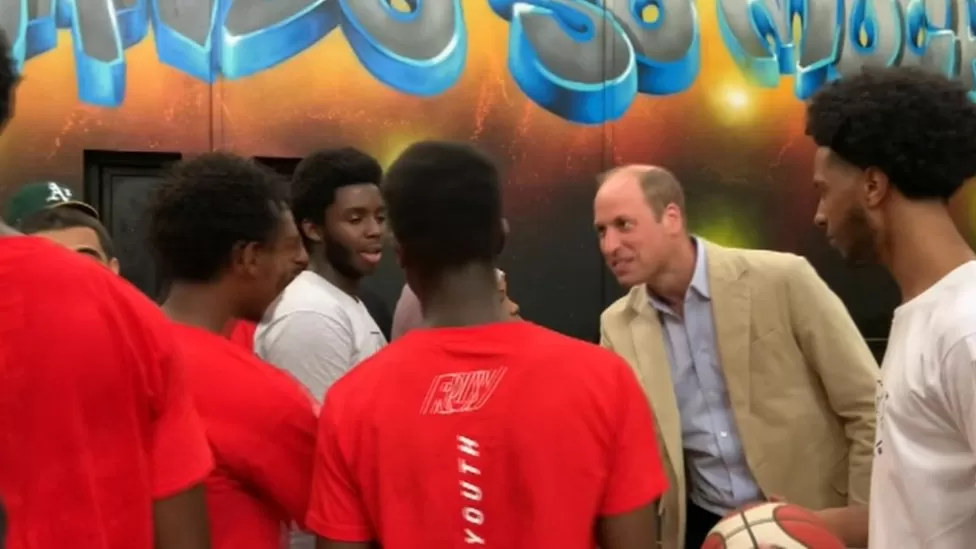 Prince Williams Ends Homelessness In The Uk 
PRINCE WILLIAMS– The Prince of Wales has visited Sheffield as he launches a five-year campaign to end homelessness in the UK.
The city is one of six places to benefit from Prince William's charitable fund.
The project means there will be a team in Sheffield and funding for the council and other agencies to support those who don't have a stable home.
Prince William visited a youth project in the city as part of his tour.
Young people from Reach Up Youth met with the royal visitor to share their stories and discuss the work the organization is doing to support those struggling.
In Sheffield, the prince's scheme, Homewards, will focus on families experiencing hidden homelessness, including those living in temporary accommodations such as hostels and shelters.
The city council said it would also address an issue where a disproportionate number of people of black and minority ethnic backgrounds were becoming homeless.
The authority added that teams, made up of a range of partners, would "further strength their links and the ability to direct people to services that they might need".
The council said the programme will aim to reach families before they risk losing their homes and plans on exactly how it will work are being developed over the coming months
.
Kate Josephs, chief executive for Sheffield City Council, said: "We are really proud that Sheffield has been selected to be part of Homewards.
"No one should find themselves in crisis, without a roof over their heads and this is an incredible opportunity to prevent people and families from becoming homeless.
"This programme, created by Prince William, will enable us to focus efforts, with much-needed financial backing, on getting people the help and support they need before they lose their homes."
27 Dead Ethiopians On Way To Sourh Africa Dumped By Zambian Roadside
27 Dead Ethiopians On Way To South Africa Dumped By Zambian Roadside
The bodies of 27 people, believed to be migrants from Ethiopia, have been "dumped" by the roadside in the Ngwerere area north of Zambia's capital Lusaka.
They likely suffocated to death while in transit, Police Spokesperson Danny Mwale told the BBC.
One survivor found "gasping for air" has been rushed to a local hospital, he said.
Zambia is a transit point for migrants, mostly from the Horn of Africa, who want to reach South Africa.
Mr Mwale said residents of Ngwerere found the bodies on Sunday at 06:00 local time (04:00 GMT).
He said the police believe the migrants are Ethiopian nationals based on the identity documents found on them.
"Our preliminary investigations indicate that a total number of 28 persons, all males aged between 20 and 38, were dumped in Meanwood Nkhosi along Chiminuka road in Ngwerere area by unknown people," the police said in a statement.
The bodies have been taken to Zambia University Teaching Hospital mortuary.
In neighbouring Malawi, the authorities discovered 25 bodies of Ethiopian migrants in a mass grave in October.
The police there said they had evidence to link the stepson of Malawi's ex-President Peter Mutharika to the grim discovery.