Racists' Bells In UK As Black Fashion Entrepreneur Attacked Inside Train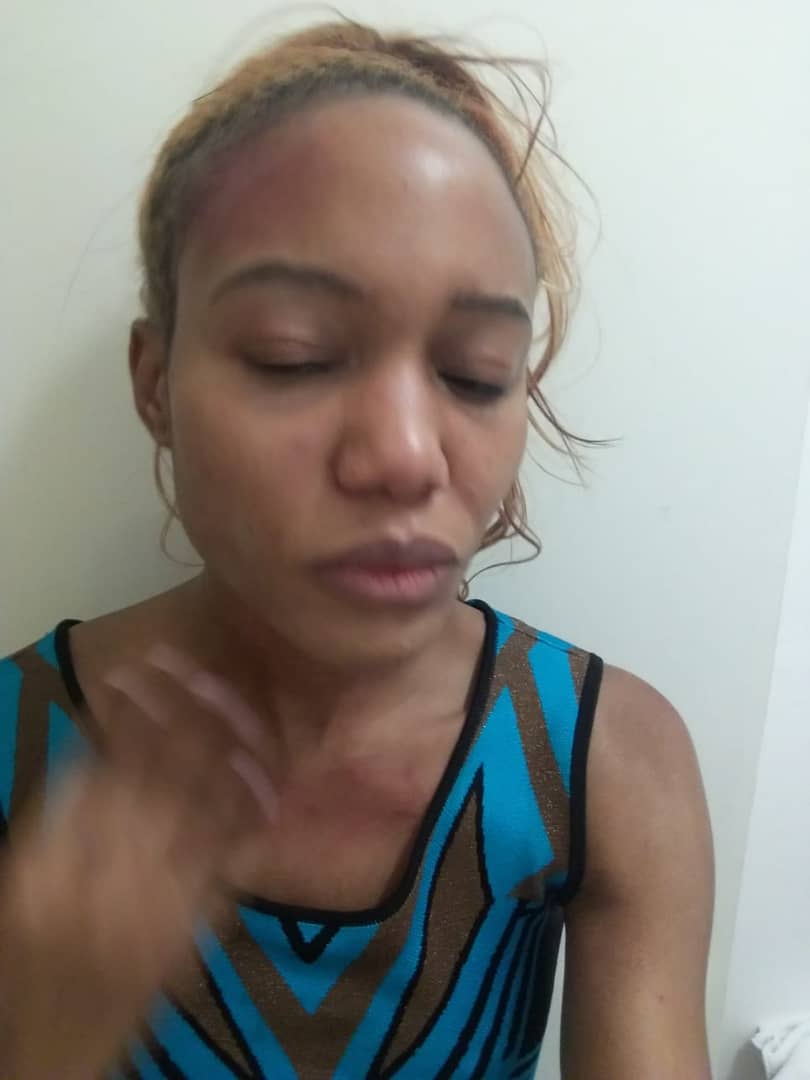 Racial discrimination and the belief that one's own skin is more superior than the other might be on the increase in the United Kingdom with the series of attacks on perceived black citizens. Just recently, international footballer and Manchester City star, Raheem Sterling was reportedly attacked verbally on the field for being black, the sad incident is still generating uproar in the soccer society.
And like they say, nothing weakens the soul and strength of any nation than the strong presence of racism. And that has been the order of the day in the United Kingdom of late.
Few days ago, an international model and fashion maestro, Phoenix Faith was a victim of assault, humiliation and battery on the London Underground by a group of caucasians who had verbally abused her inside the train before she was turned into a punching bag, presumably for being a black woman.
"I never did or say anything to them, we were all on the Central Line train together and they suddenly began to call me names, I never knew they were referring to me when I heard "the Aligator in blue" and all sorts of racial slangs but I never bothered even though I was wearing a blue dress", the beautiful young model who's the recent victim of racial prejudice told Enquirermag.
According to the story of the innocent young entrepreneur who's still in utter shock and disbelief that this kind of a thing could happen to her in London in this 22nd century, "I can't believe it and to say that the police can come out bluntly to say, there's no CCTV in the Central Line station to help apprehend those guys is still appalling. I reported the matter to the police immediately I was assaulted in the train and they told me point blank that they can't help out because there are no CCTV on the Central Line station.
According to Phoenix Faith whose fashion brand was one of the frontliners at the recently concluded London Fashion Week, "the Incident occurred at 1.30am on Saturday, 21st. April, 2019 at Chancery Lane Station on CENTRAL LINE. Exited platform at 1:47am
I got on the train from Oxford Circus going home after my dinner with a friend at Aqua Restaurant in the Middle Carriage. Shortly after I got on the train, a group of 5 white boys and 2 girls came in, they appeared slightly intoxicated but were aware of their surroundings. They surrounded me and leaning into my personal space. Shortly after, they started to make offensive comments about me for 10 mimutes trying to catch my attention saying this girl in blue blabla bla… I just stared into my phone and pretended to be engrossed with my phone.
Then they said something about my mother and I said it back at them and the next thing, they pounced on me and I found myself flat on the train floor and the side of my head being stumped on with his feet with trainers severally over 15 times in the same spot.
I thought I was going to die, all I could see were the black floors, they smelt like burnt poo and vomit.
During the stumps, my ears felt like sponge and I thought for a second I was submerged in water. I honestly thought I was going to die.
I exited the train trying to catch a glimpse of that particular guy that assauted me, all I could say was 'why why would you do this to me, what did I ever do to you?'.
This assault was heinous, despicable and a deliberate act to harm or kill me. I wouldn't want anyone to ever feel like their life is being taken from them and potentially left for dead.
I am completely shocked that this happened to me on the verge of launching and starting something new and positive. I am now afraid to even get on the Underground anymore, I urge the London Underground to make it a priority to install CCTV cameras on the trains especially CENTRAL LINE which has the highest number of crimes daily.
The main guy that attacked me is a caucasian, standing like 5'4-5'7. Slim built, he was wearing a black and white check shirt. Had a red mark under one eye and had black hair. If anyone knows his whereabouts please contact me or the police.
I don't think women, children and our senior citizens are safe on the Underground.
My life is forever changed and will never be the same again after this incident, she said urging the police and other concerned authorities to wade in.
Jite Usman
Queen Lovelyn Is A Year Older
PoshGlow Skincare Boss, Folasade Agbeluyi Goes Into Food Business, Launches FOLASH FOODS & FOLASH TASTE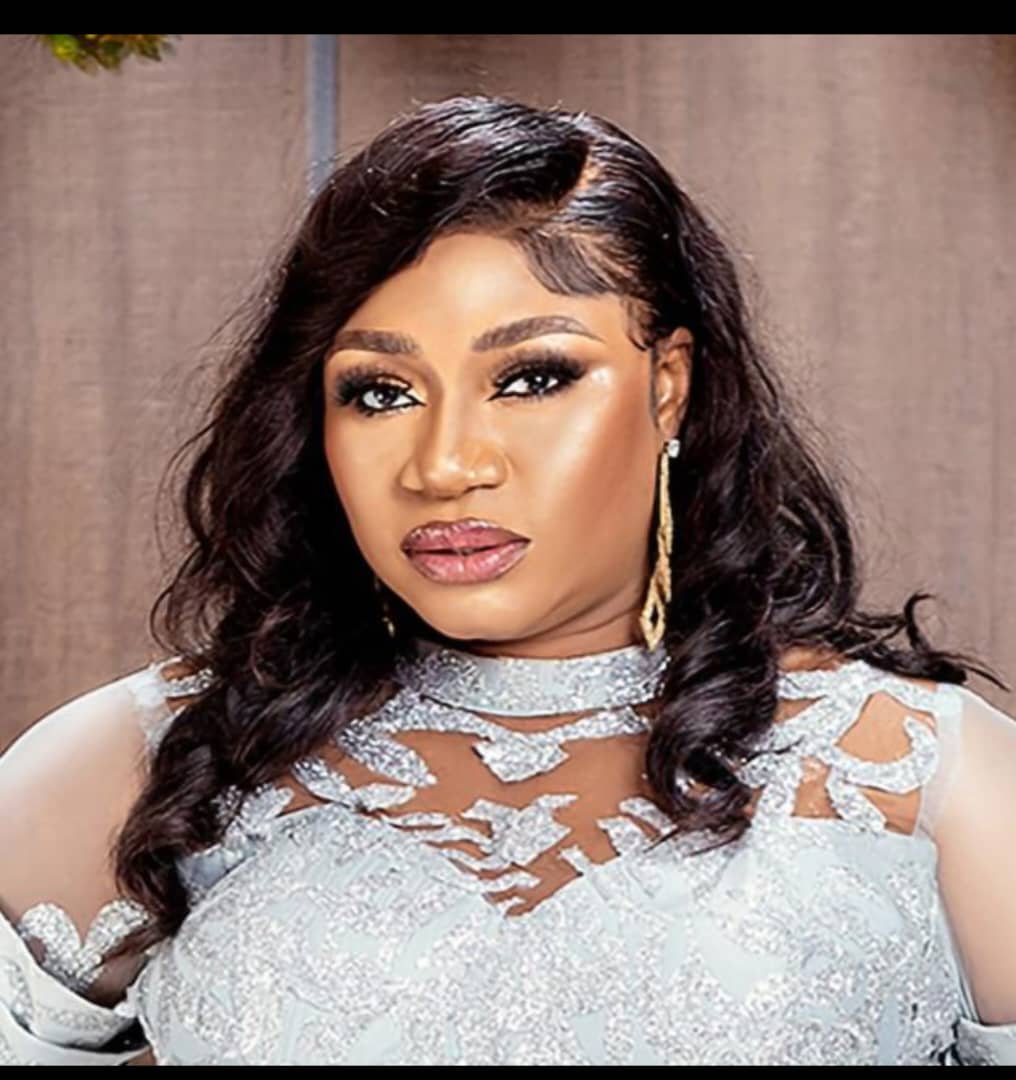 PoshGlow Skincare Boss, Folasade Agbeluyi Goes Into Food Business, Launches FOLASH FOODS & FOLASH TASTE
In a remarkable expansion of her entrepreneurial portfolio, renowned beautician, Folasade Agbeluyi, CEO of PoshGlow Skincare, has successfully launched a new business empire – FOLASH FOODS. This venture specializes in exporting a diverse range of Nigerian raw foods in large quantities to the UK, US, and Canada.
The dynamic entrepreneur has not stopped at FOLASH FOODS but has also introduced FOLASH TASTE, an innovative online restaurant where delightful and mouthwatering dishes are delivered to customers anytime, anywhere. This dual-launch marks a significant milestone for Folasade Agbeluyi, creating a synergy between global food export and convenient online dining experiences.
FOLASH TASTE, as an online restaurant, promises a culinary journey filled with delectable choices for customers. From traditional Nigerian cuisine to modern twists, the menu caters to diverse tastes and preferences, ensuring a delightful experience with every order.
Currently, the company is actively promoting its affordable hampers, extending a heartfelt invitation to politicians, families, friends, and churches to partake in this initiative. The aim is not only to showcase the richness of Nigerian cuisine but also to encourage the spirit of giving and love.
Folasade Agbeluyi's foray into the food industry demonstrates her commitment to diversification and innovation. The seamless integration of FOLASH FOODS and FOLASH TASTE reflects a strategic approach to meet the growing demands of the global market while ensuring accessibility and convenience for customers.
With this 2-in-1 business launch, Folasade Agbeluyi is set to leave an indelible mark on the food industry, offering a taste of Nigeria to the world and redefining the online restaurant experience. As FOLASH FOODS and FOLASH TASTE gain momentum, they are poised to become significant players in the culinary landscape, presenting a flavorful blend of tradition and modernity.
For those eager to explore the rich tapestry of Nigerian flavors or indulge in a delightful culinary experience, FOLASH FOODS and FOLASH TASTE stand as the go-to destinations, promising a feast for the senses and a celebration of Nigerian culinary excellence.
Ghana Takes Center Stage In Russia At Nana Tamakloe Is Set To Speak At BRICS+ Fashion Summit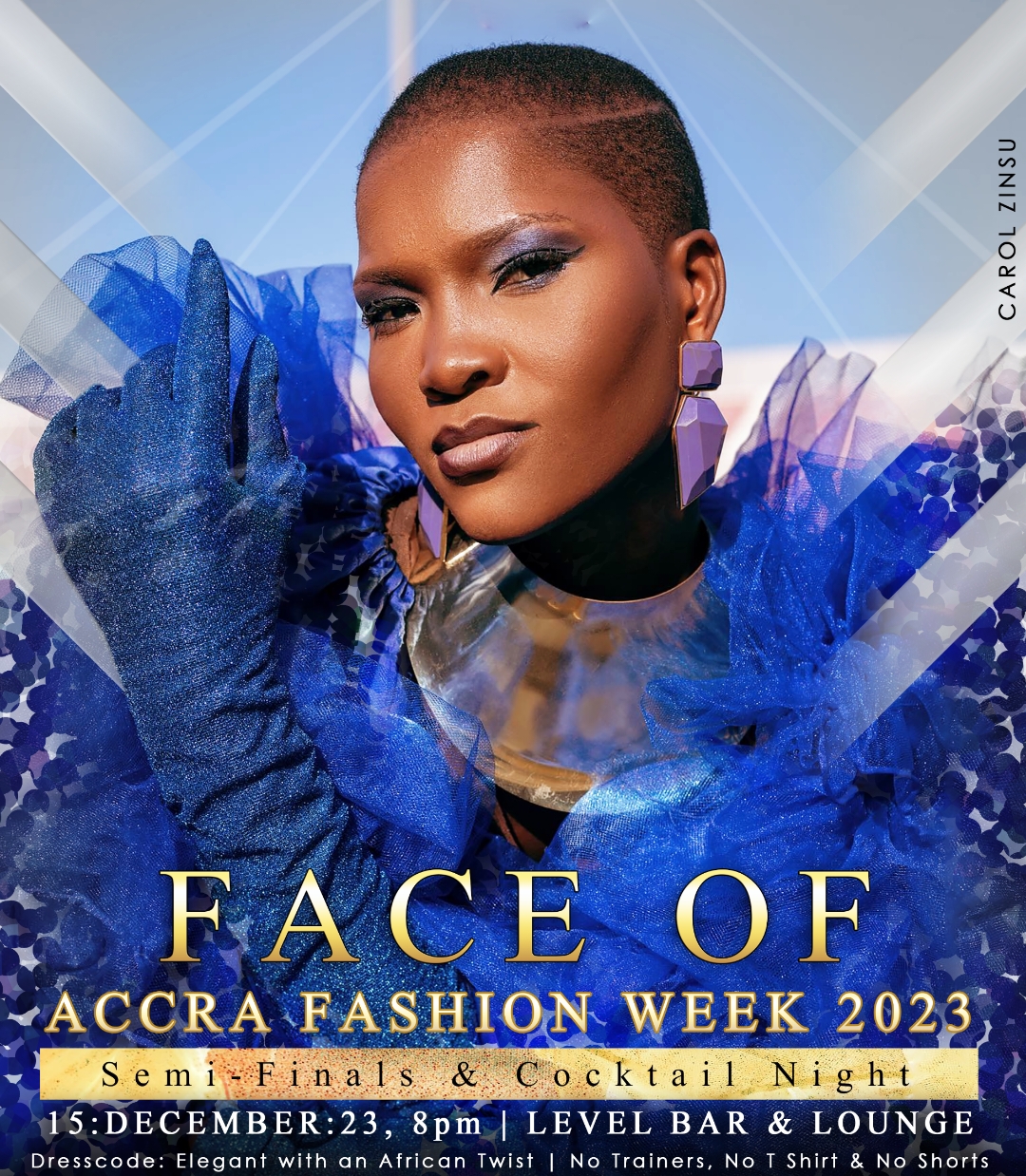 Ghana Takes Center Stage In Russia At Nana Tamakloe Is Set To Speak At BRICS+ Fashion Summit
Nana Tamakloe, the face behind Accra Fashion Week and Africa's leading fashion blog, FashionGHANA.com, has been invited as a notable presence at the ongoing BRICS Fashion Summit in Moscow. The summit, hosted by Moscow Fashion Week, kicked off its proceedings on November 28 and is set to wrap up on December 2.
Tamakloe, known for his influence in reshaping African fashion, has been turning heads with his creative international approach. His journey from launching the continent's premier fashion blog in 2012 to curating the celebrated Accra Fashion Week has been marked by trendsetting moments.
Last year, Tamakloe found himself on the international stage and being invited to and honored in USA at the Memphis In May Festival in the USA, sharing the limelight with figures like King Otumfou, Stonebwoy, and Okyeame Kwame. This global recognition speaks volumes about his impact on Ghanaian culture, and now, he's bringing that influence to Russia to the BRICS Fashion Summit.
Organized under the umbrella of Moscow Fashion Week, the BRICS Fashion Summit has become a gathering of fashion elites. Editors, event organizers, representatives from major publications, clothing specialists, bloggers, instructors, and emerging designers from various corners of the globe have converged to create an atmosphere of creativity and collaboration.
Originally synchronized with Moscow Fashion Week, the BRICS Fashion Summit is more than just a stylish rendezvous; it's a strategic endeavor to cultivate the ethos of the BRICS Fashion community. Stemming from the BRICS—an intergovernmental organization uniting Brazil, Russia, India, China, and South Africa—the fashion community aims to redefine the industry's dynamics.
The summit goes beyond national boundaries, boasting participation from over 30 countries, from the streets of China to the landscapes of Nigeria. The BRICS Fashion Summit is positioning itself as a global hub for sartorial excellence.
Tamakloe's role at the summit is more than just attendee status; he's on a mission to ensure Ghana doesn't just participate but actively shapes the narrative of the BRICS Fashion Summit. His goal is to play a decisive role in steering the creation of the BRICS Fashion community, putting Ghana at the forefront of global fashion discussions. Other guest from Ghana also include researcher Makeba L. Boateng and Nana Brenu.
As the spotlight intensifies on Moscow, Nana Tamakloe's active presence becomes a symbol of Ghana's growing prominence in the international fashion scene. The BRICS Fashion Summit isn't just about trends; it's a platform where cultures meet, and Tamakloe is steering Ghana's fashion story into the global limelight.
This year, Accra Fashion Week is poised to welcome representatives from 17 nations to the vibrant city of Accra. This spectacular event is slated to unfold against the iconic backdrop of the Kwame Nkrumah Mausoleum, from December 13th to the 17th, 2023. The anticipation is further heightened as delegates from the BRICS Fashion Summit are set to grace the occasion, amplifying the international flair.
Adding an extra layer of significance, the African Fashion Summit, scheduled for December 15th, 2023, promises to be a pivotal moment. This special day will feature an exclusive update on the happenings at the BRICS Fashion Summit, creating a nexus where global fashion conversations seamlessly converge. Accra Fashion Week is poised not only to showcase diverse styles but also to serve as a dynamic platform fostering international collaboration and discourse. Save the dates for a week of sartorial splendor and cross-cultural connections.