Rape of 13 Year- Old- Girl : Residents, Landlords , Gives Cool Tavern Relaxation Center A Clean Bill Over Alleged Complicity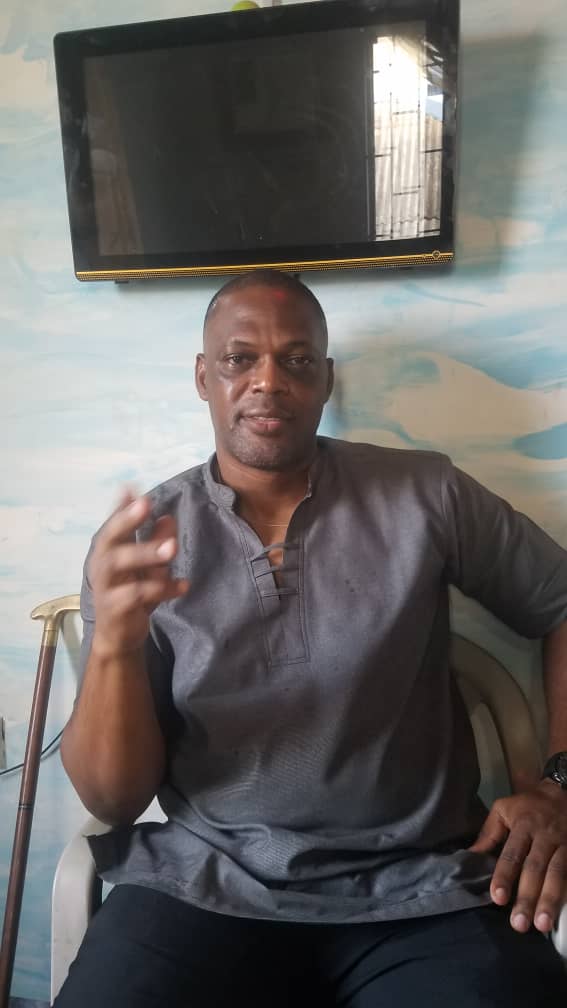 By Ifeoma Ikem
Residents and Landlords Association in Egan area of Lagos, have given management of 'The Cool Tavern Relaxation Center', a clean bill over alleged complicity in the rape of a 13 -year – girl , Adepeju Adebayo. Absolving the hotel management of any wrongdoing, some residents who extolled the stalling qualities of the Chairman of the hotel, Engineer Gbenga Ajibulu ,said he has contributed immensely to the empowerment of youths and development in the area.
A Youth leader and mechanical Engineer, who identified himself as Kehinde Biodu,argued that from the stand point of what the hotel owner had done in the training,development and engaging the youths in positive programmes that have helped in curtailing their youthful exuberance, Ajibulu cannot be accused of creating any room for such dastardly acts perpetrated by Toheeb Mustapha and sukomi.
This is even as the landlords Association in the area have protested in solidarity of Engineer Ajibulu, while vouching on his integrity.
Speaking with Saharaweekly who visited the area on investigation, the Chairman of the Landlords Association, Mr. Vincent Ejeh, blamed the suspects who he confirmed are not residents in their area for dragging the name of their peaceful environment into the mud. " We have seven streets making up our Association and since 2019 when this Center was established, we have not seen or heard of any untoward activity inimical or detrimental to our residents or youths". "The hotel owner has been magnanimous enough to allow us to be using his hotel premises every first Saturdays of each month for our meeting and as parents, we have not seen or associated his hospitality center with any criminal or Anti social behaviours". " Besides, The Management of The Cool Tavern Relaxation Center ,was instrumental to why bad boys, criminal elements have relocated from our area."
This he has done by collaborating with us and has contributed immensely towards security and street lighting of the major street.
Infact,Engineer Ajibulu, maintains a private security Personnel from Nelly Securities and some fierce looking bouncers that tend to ward off criminal elements in our area .
He has also financially assisted our Association greatly in the installation of the security gate and halogen energy lighting around his facility. " Collaborating what Mr. Ejeh said, Vice chairman of the Group, Mr. Magnus Nnamdi Ogbue, regreted what he called the unfortunate and Ugly incident that took place on October 6th ,2020. Mr. Ogbue , who is a retired Civil servant, praised Ajibulu, for being a humble, gentle and easygoing de- tribalized Nigerian, who has allowed his cooperate social responsibility to benefit the entire community."
In an interview with Engineer Ajibulu, he denied any alleged complicity by his management,describing the incident as a one off occurrence. According to him, " The Rape gang deceived his staff by using a matured Lodger to book for the said room, subsequently, the legal lodger , sought for permission to be allowed to receive his family members in his room but unknown to the management, they had planned to commit the dastardly act." "We never heard the girls' screaming or any suspicious activity and never knew such happened until police invited us .
To make matters difficult for us, the victim did not complain or report the incident to our security officers". he said. lamenting, Engineer Ajibulu suspected that the incident was a plot by some of the criminal elements that fled the area, after he engaged the police and other security Agencies to route them out, "they planned the incident to tarnish the good image of his hotel". " You know this Egan is backward and inhabited by many questionable characters, I am of the opinion that because of the security arrangements i had put in place in the wake of 2019 when we started operations, which made them flee the area, they are trying to fight back by plotting this crime". He assured the Public that the Center have now tightened its security measures and operations, noting that sure incident would never re occur again" , he concluded .
It would be recalled that on October 6th, 2020, less than one week after the Inspector General Of Police , IGP Adamu Mohammad , vowed to apprehend fleeing suspects that gang raped and murdered 12 – year – Old Favour Ikechukwu at Ejigbo area of Lagos, Another minor , a 13- year – old JSS 3 student , Adepeju Adebayo, was allegedly subjected to a brutal and bloody rape,that left her partially paralyzed in the hospital.
The said gang rape which has elicited wide criticism and condemnation from residents, was said to have been perpetuated at The Cool Tavern Relaxation Center, Oremeji street, off Isuti road, Egan, Igando, by two suspects, Toheeb Mustapha and Sukomi, now on the run. Mustapha was said to have been arrested following resilience exhibited by the Igando Divisional Police Officer, CSP Taiwo Kasumu, and his operatives, whose prompt response, some residents said, led to the early apprehending of the kingpin, also known as " Sir Small " in the crime world Our undercover reporter who visited the hotel, reported that one of the fleeing gang member named Sukomi, alias "Ikamula or G33 ,a motor Mechanic by profession and ex student of Edu Grammar school, now residing at Ita Alhaji street, ikotun , had earlier booked a room in the hotel on Monday, October 5th, 2020, to prepare the ground for their dastardly actions.
On Tuesday afternoon, while the victim's Mother had gone out in search of her family's daily bread, "Sir Small " said to be the gang leader and master mind of the rape, had creeped into the victim's house and lured her into the hotel, where they were said to have taken turns in raping her, until she started bleeding profusely,coupled with the excruciating and agonizing pain she revealed, she felt on the lower region of her abdomen .
Sensing danger, the gang was said to have waited until night, as they quickly packaged and dumped their bleeding victim in front of her house.
According to a resident, who spoke to our reporter on the grounds of anonymity, for fear of reprisal attack, he said, "When we assisted the Police to arrest the fleeing " Sir Small" , the gang leader,he confirmed that he is a Generator mechanic and a resident of Alfa Igonna street, Odo, Egan.
He claimed to have graduated from Russell Grammar school in 2018, where he said he met the girl they raped. though he said that they were not friends back then." Our Source also stated that the 20 years old suspect, "Sir small " who confessed to the crime,denied any ritual connotation or deployment of charms or "juju" in perpetrating the crime.Also claimed he re established contact with the victim, two years after he left school , through her phone contact that he collected from the victims school mate.
According to one of our source, the master mind of the rape said he regretted his actions while the victim was protesting, however he denied that the girl was a virgin before the rape . At the Isuti Road Health Center, where the victim was initially rushed to,due to what a nurse described as excessive bleeding, Adepo was seen soaked in her own blood, while reeling in pains. She was said to have told her now distraught mother, that she met " Sir Small " on Facebook before the incident.
A hospital source confirmed that despite the bleeding and pain the victim was undergoing, she was stitched three places on her virgina , before she was transferred to Mirabel medical facility last Friday for further investigations and treatment. Mustapha, was on Monday, October 12th, 2020, arraigned before a Lagos Magistrate Court for defilement by the Igando police Division .