Romantic Comedy "CHARMED" set for cinema release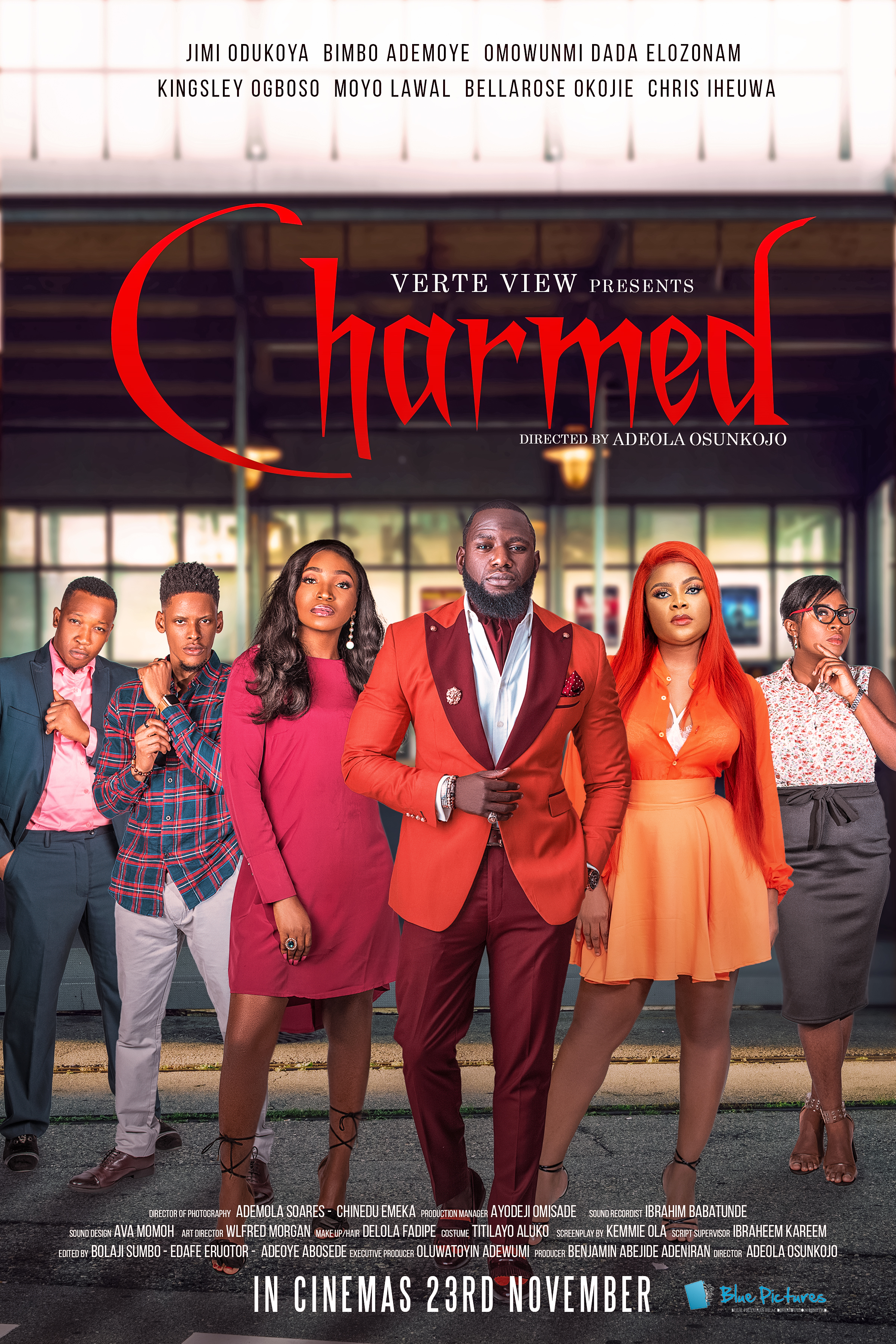 This film tells the story of career ambition, friendship and love that individuals experience in their everyday life.
Jimi Odukoya and Bimbo Ademoye, the lead actors in CHARMED, are supported by actors Kingsley Ogboso, Elozonam, Omowunmi Dada, Chris Iheuwa, Moyo Lawal and BellaRose Okojie. Jimi Odukoya stars as David Hale, a cocky and ambitious young man who suddenly experiences a run of bad luck and is compelled to reverse the situation at all cost. Bimbo Ademoye is the uncoordinated and disorganised Lola Thomas who finds herself entangled in the web of friendship, love and her job after an encounter with David Hale.
CHARMED a production of Verte View is billed for release in the cinemas on 23rd November 2018. It is written by Kemmie Ola, produced by Benjamin Abejide Adeniran and directed by Adeola Osunkojo.
Trailer – https://youtu.be/KkRBr8VhNdI