ROME BUSINESS SCHOOL ENGAGES DR BABATUNDE ASENUGA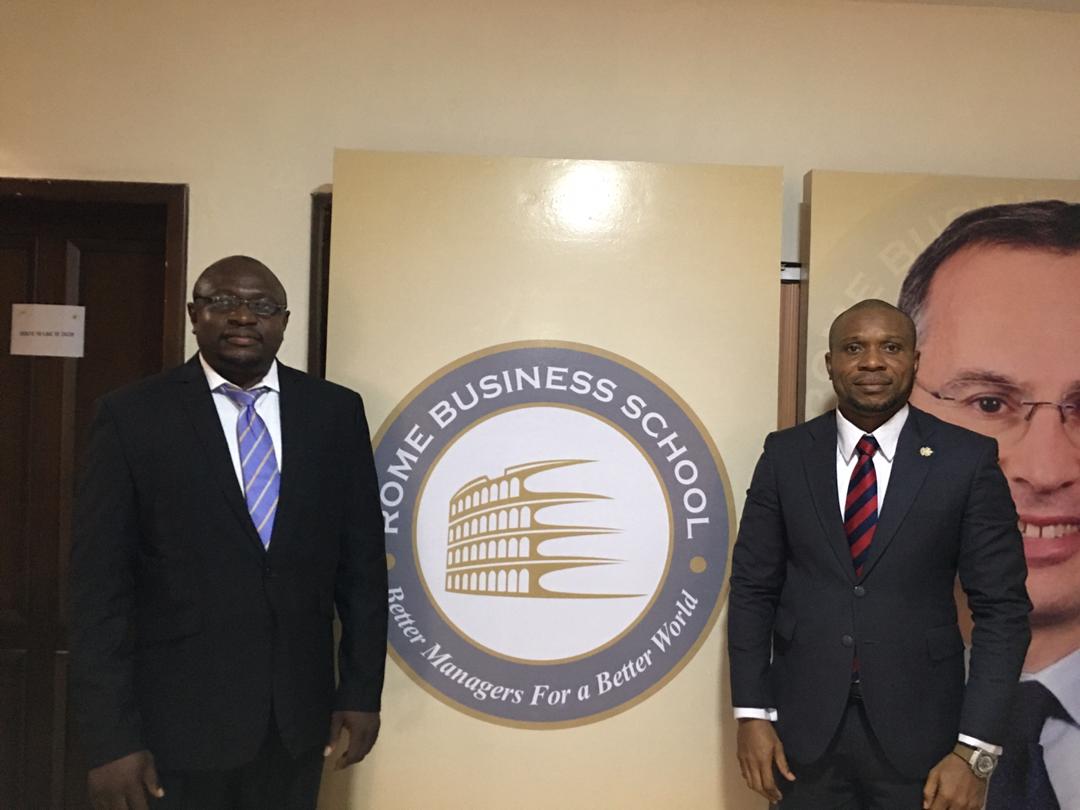 From left, Dr. Babatunde S. Asenuga, Faculty Member, Dr. Adaobi Ariguzo the Program Director and Dr. Humphrey Akanazu, Country Director Rome Business School Nigeria.
Rome Business School (RBS) has engaged Dr Babatunde Asenuga as a faculty member in its Nigeria study Centre. This was announced by the Country Director Rome Business School Nigeria, Dr. Humphrey Akanazu on a press release. Rome Business School is an international managerial training and research institute of excellence with a target to develop strategic entrepreneurs, managers and professionals with a high level of excellence, competence and ethical approach to business and work in over 140 countries, Nigeria inclusive. Dr Babatunde Asenuga who is the National Coordinator, Society of Educational Administrators of Nigeria was engaged to further enhance strategic knowledge transfer goal of the business school towards developing professionals that will be globally accepted for different management positions. The highest levels of educational quality possessed by different faculty members will meet the scrupulous attention of the student's needs in the business school.