Sad Story Of How Osun Lady Discovered Her Husband Had A Child Outside, Burnt Him Alive And Committed Suicide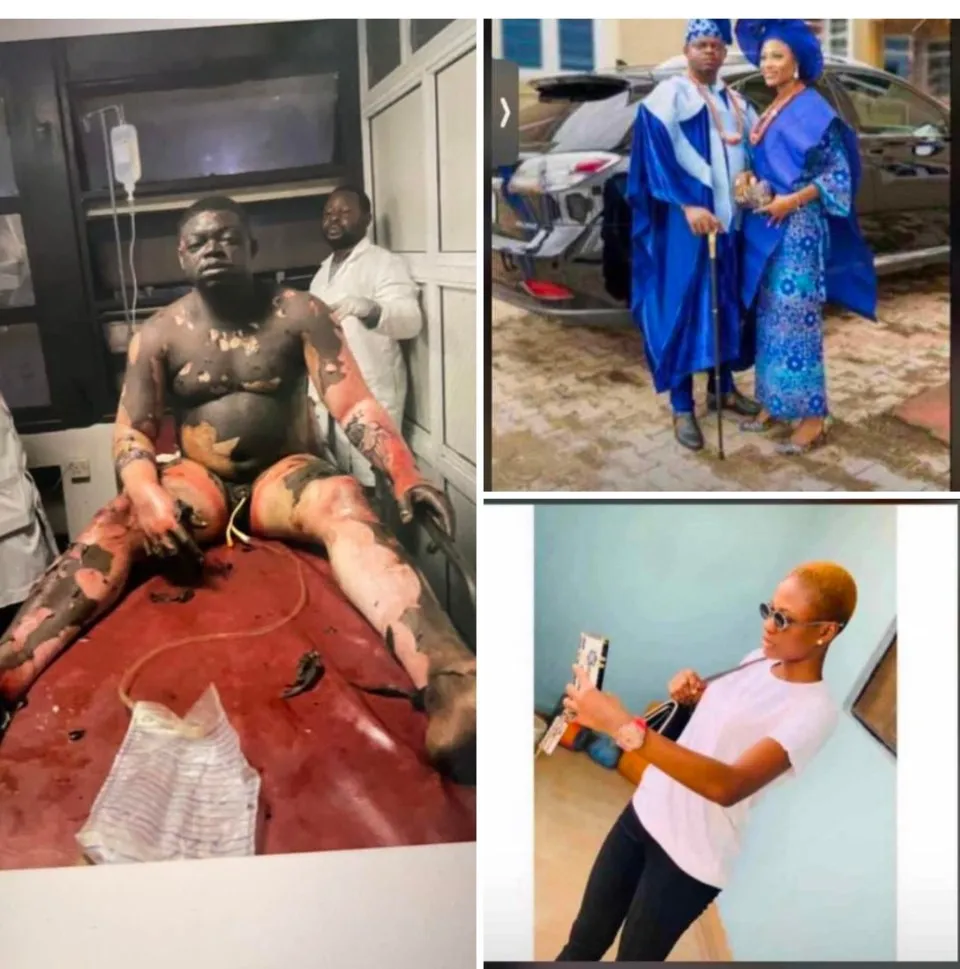 Sad Story Of How Osun Lady Discovered Her Husband Had A Child Outside, Burnt Him Alive And Committed Suicide
Residents of Koka, a community in Obokun Local Government Area, Osun State, are yet to come to terms with the tragic end of a nine-year-old romance between a Cairo-based businessman, Bolu Bamidele and his lover, Ifeoluwa Akanji.
Alleged infidelity by one of the two lovers resulted in an acrimony that culminated in the death of the two lovers with Ifeoluwa taking her own life after burning Bolu to death.
Findings made by The Nation revealed that love birds had been in a relationship since 2014 when Bolu was studying Mass Communication at the Federal Polytechnic Offa, Kwara State. They kept the bond until they had their introduction ceremony on October 4, 2021.
One of Ifeoluwa's friends, who pleaded not to be named, said: "Ifeoluwa was a quiet girl who hardly talked or related with people. She loved his boyfriend, fondly called Teebam, so dearly. Bolu was the one who sponsored Ife in school and even built a house for her parents before settling up a fashion designing shop for his heartthrob.
"After the introduction, Ifeoluwa was pregnant twice but had miscarriages, which caused both partners to be worried. Bolu was living in Cairo (Egypt) but came home from time to time and spent two weeks with his partner in Osogbo, Osun State capital, before returning to his base."
It was gathered that Bolu returned from Cairo on July 7, 2022 in a bid to celebrate the birthday of Ifeoluwa and also relocate finally to Nigeria to have more time for her.
A source within the family told our correspondent that on July 17, 2022, Bolu hanged out with his friends and returned home drunk around 4 pm. One of his friends was said to have dropped him off at his house near the Osogbo Campus of Osun State University.
The source added: "Around 6 pm on that day, Ifeoluwa called one of Bolu's parents, reporting that he was drunk again in spite of several warnings from them. The parent apologised to her to exercise patience and promised to come to their house the following day."
It was gathered that while Bolu was sleeping, Ifeoluwa took his phone to read some of his WhatsApp messages only to found that Bolu had a kid outside their relationship.
Another source said: "She called one of Bolu's friends, threatening to deal with Bolu over the discovery while the friend urged her to exercise patience."
Ifeoluwa would later post on her WhatsApp status a message that reads: "I've always been a calm girl and I've never done this in my life but Teebam has pushed me to the edge.
"At this point, y'all will weep over myself and him before daybreak. I'm promising y'all that!!!"
The source added: "When the friends viewed the status, they rushed down to the house but met Ifeoluwa along the route around Oomuu stream almost naked as she wore only bra and pant, walking barefooted. She told them that they should rush home and pick the corpse of their friend if they would still find him."
One of the rescuers, Gabriel Adejare, said he saw smoke coming out of Bamidele's house around 7:20 pm and decided to help, but he met Ifeoluwa's younger sister, Faith, outside the gate of the house with two elderly neighbours.
He noted that Faith raised the alarm that Bolu was inside the burning house as her sister (Ifeoluwa) locked the doors and gate of the house as the fire was burning.
He said: "It took us 40 minutes to rescue him from the fire after breaking four burglaries to have access to the house. We rushed him to Osogbo Central Hospital but were referred to Osun State University Teaching Hospital. Bolu was later referred to University College Hospital, Ibadan for treatment."
A friend of Bolu identified simply as Sola said: "Bolu begged for doctors to save his life and also ensure that Ifeoluwa did not abscond. He reiterated his love for her on the hospital bed till the point of death. Bolu died on Tuesday as a result of severe burn."
Bolu's elder brother, Bode Bamidele, confirmed to our correspondent that he had been buried at St Benedict Catholic Cathedral, Popo, Osogbo on Wednesday.
He said the family of Ifeoluwa had relocated from their house at Illias Junction at Kobo area of Osogbo since his brother was buried.
"Ifeoluwa has thrown us into darkness with the death of Bolu. He relocated to Nigeria with the thought that when they are closer to each other, pregnancy would be possible," Bode said.
When The Nation contacted Ifeoluwa's father, Mr Akanji, to speak on the matter, he only rained curses on the reporter, saying your daughter will set your generation ablaze. You will be unfortunate in life!"
The police had launched a manhunt for Ifeoluwa since she fled and also declared her wanted on Thursday. It was, however, gathered that on Thursday night, Mr Akanji contacted some lawyers to meet his daughter in Ilesha where she was hiding.
It was learnt that they picked Ifeoluwa up from her hideout in Ilesha, but when they were about to leave in the car, she coughed and confessed to have taken poison before their arrival.
She was rushed to a hospital in Ilesha and later to Our Lady of Fatima Jalayemi Hospital for treatment but was confirmed dead around 7 pm.
Three suicide notes were discovered inside her waist purse. One of the suicide notes obtained by The Nation reads: "To all my friends that genuinely loved me and gave listening ears. I love you guys and am sending you this to appreciate your love. Please help ensure Teebam's legacy lives on, including mine.
"Remember Ifetife. I did not kill your friend. You all know I genuinely loved him and I still do, even to the point of my death. Do the findings everywhere, Omo baba and Forty especially. I am counting on you guys. Boluwatife will appreciate this so much."
Confirming Ifeoluwa's death, Bolu's elder brother, Mr Bode Bamidele, speaking with our correspondent at the hospital yesterday, said: "We have confirmed that Ifeoluwa is dead. She committed suicide and left notes. The notes are with her family lawyer.
"The father and the lawyer brought her corpse to this hospital yesterday. We were called this morning to confirm her corpse.
"She is dead but we are still going to see the police over the matter."
SERVICE TO HUMANITY : SAVE OMOLOLA OGUNLAJA A 32 YEAR OLD TAYLOR NEEDS 15 MILLION NAIRA TO WALK AGAIN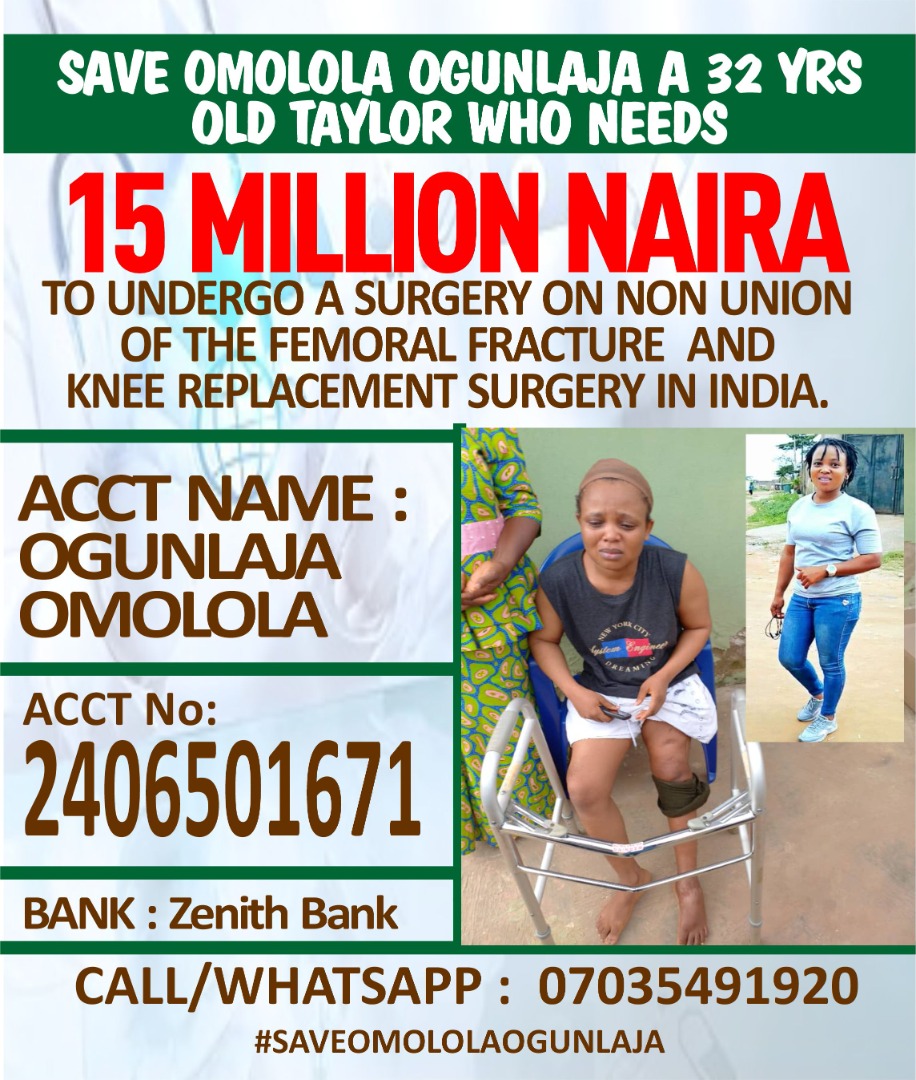 SERVICE TO HUMANITY : SAVE OMOLOLA OGUNLAJA A 32 YEAR OLD TAYLOR NEEDS 15 MILLION NAIRA TO WALK AGAIN
Service to humanity, they say it's the best work of life, what else could we have live for in life, if not seeing our fellow human living well. Pains isn't something we all clamor for, but in the case of a 32 years old Tailor, OMOLOLA OGUNLAJA she has been in pains since February, 2019.
Omolola Ogunlaja is a well known fashion designer who encounter the pains she has been in for over 3 years in the course of delivering her Job, as she had an accident on her way back from her esteemed customer. However, Omolola made it known to 1steleven9jatv that she has undergone varieties of surgery both in Lagos State and Abeokuta, but both surgery in both states were not successful as the injury has been infected.
She was however advised to undergo a surgery on non union of the femoral fracture and knee replacement surgery in India, which is why she called upon 1steleven9jatv for broadcasting help to the fellow Nigerians.
It's of our utmost priority at the moment to seek for the help of Nigerians both Home and Abroad for the surgery of our Dear friend, Omolola Ogunlaja who's currently down in sick bed and couldn't continue again with her chosen field sequel to the accident she had. We all can make her walk again and live beautifully well if we all support her with our little peanut which will go a long way.
Omolola is in need of 15 million naira to undergo the surgery, below are the account details for payment;
Account Name : OGUNLAJA OMOLOLA
Account Number : 2406501671
Bank : Zenith Bank.
Phone No : 07035491920.
May God bless us all with good health. See Graphics for more details. #Saveomololaogunlaja
Why You Should Patronize Winney's Secret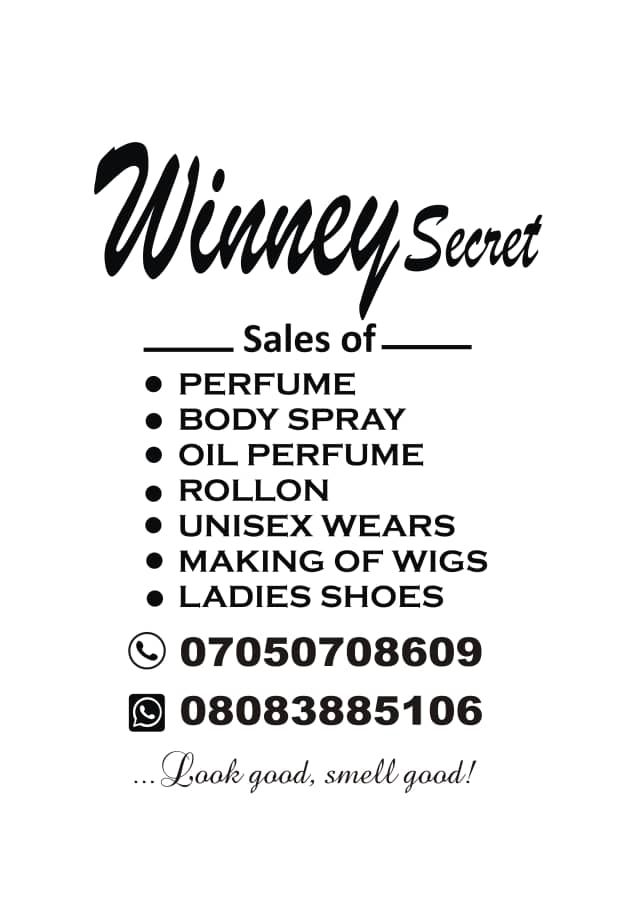 Why You Should Patronize Winney's Secret
Get your fashionable needs covered with winney secrets!
Make yourself, and your outfits noticeable with the best of Perfumes, Body spray, Oil perfume, and roll-ons from winney secrets, passing on a good impression to others.
Winney secrets also have got you covered on Unisex wears that are intriguing and eye-grabbing.
You can also get your wigs of various types, and various shades of beauty.
Also, you can shop for elegant shoes to make your feet look beautiful
To place an order;
Call: 07050708609
WhatsApp: 08083885106
Lady Born Without Legs Shares Emotional Story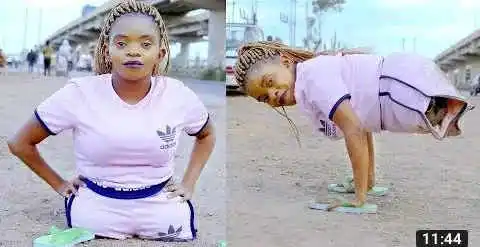 Lady Born Without Legs Shares Emotional Story
Lady born without Legs shared her experiences with his boyfriend. Eunice narrates how she was betrayed by people she loved and trusted so much with her life. Eunice, who was born with a disability, shared her story. Her parents died when she was 3 years old, and she was left in the care of her grandparents. She was humiliated, insulted, and demeaned in school because of her disability. She felt sad that she couldn't run with her peers because of her disability. She was "very upset" when a classmate asked her why she didn't have legs. She cried and asked her grandparents to send her to a disability school.
After graduation, she searched and searched for a job but was unable to find a job because of her disability. She later moved in with her brother. One of her family members volunteered to assist her and take care of her because of her disability. It wasn't long until she met someone she liked and they started dating; he came to see her often until the unexpected happened.
When she got home one day, after a long day of searching for a job, she found him and her caregiver on the couch embracing each other. When they saw her, they pretended to not be doing anything since they were in a state of awe.
The most terrible event of my life, because I loved him so much," says Eunice. When she tried to get in touch with her ex-boyfriend, he told her to never call his phone again and to delete all of his memories. According to her, the caregiver tendered an apology. In the end, though, she was able to move on and forgive her. She cry every day since she couldn't find a man to love her and marry her. Having a disability has made it difficult for her to get a job, she said.
As her brother prepares to get married, she is begging friends and family to please help her start a cosmetics business and rent an apartment for her so she won't be a financial burden to him. She always cry knowing she will may not find a man to marry her and might never find a job because of her disability now her career snatched the only man that loved her from her.