Saidi Balogun Hits Location For First Comedy Movie As His Children Get Role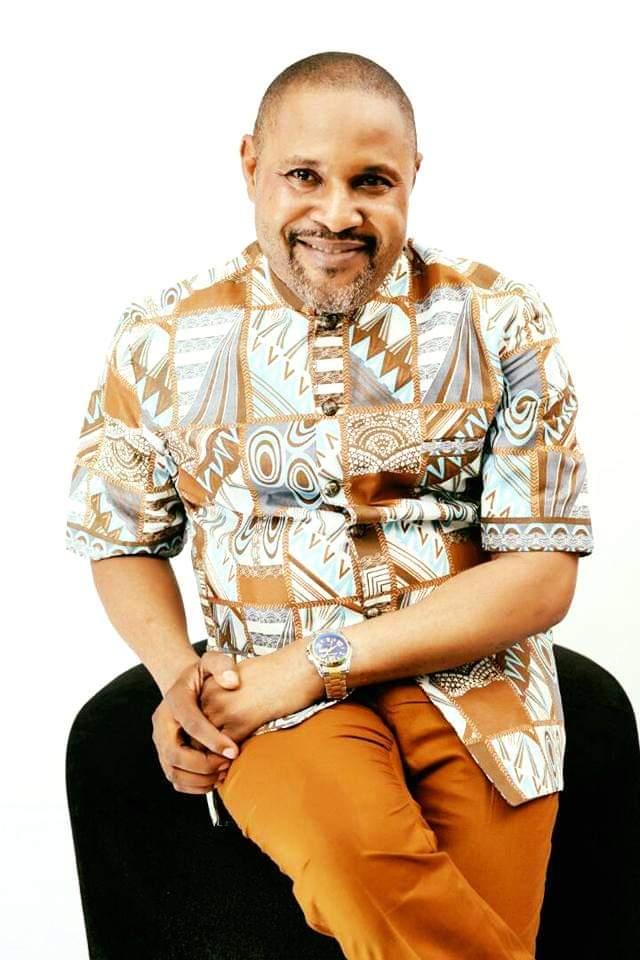 Accomplished role interpreter, Saidi Balogun is set for location for his first ever comedy movie.
The Ibadan, Oyo state born act had before now, produced series of movies in different languages, even as he holds the enviable record of the first African Black Man from Nigeria to produce one and only 2 and the first Person to Produce all cast in Africa Ankara.
"Master P" another movie you can wait to see from the stable of the multiple Award winner, and an exceptional script interpreter Saidi Balogun, according to him said the hilarious comic movie will be shot in cinema standard with higher resolution for saidi Balogun productions,
"Master P" is big one which has been conceived for years now and the time is ripe now to make the idea real"
Acts on the bill of the new movie are scheduled to hit location from the 2nd of December 2020 in Ajilete settlement in Ogun state.
The project "Master P", according to Saidi," is unique because we always give you value for money and your time"
The Actors involved in the new work include
Ayo Adesanya
Olaiya Igwe
Adewale Eleso
Eniola Badmus
Bimbo Akintola,
Odunlade Adekola
Olaniyi Afonja (sanyeri )
Jude Orora
Tunde usman (Okele)
Saidi Balogun
Office Garji
Funky Mallam
Koffi the Guru
THE NEPA BOYS
AJIREBI
MUSTAPHA SOLGBADE
Peter ijaye gbemi Samuel Olashehinde
Ben O Ben
including his children namely Jamal, Zenat and Kalid.
Stay with thepagenews.net and thepagenewsonline.com for pictures and actions for the set of Master P
Popular Nigerian Musician, Jumabee Concludes Canada Tour, Heads To UK (VIDEO)
Popular Nigerian musician, Jumabee has concluded his Canada tour and is now headed for the United Kingdom (UK) to continue his music tour.
Jumabee kicked-off his annual tour on November 23 in Canada and has since been the talk of the town following the massive attendance his presence brought to the selected locations where the tour was held in the country.
In the course of his tour, the Kogi-born musician met Jamaican worldstar, Kranium in Vancouver, Canada after their performance at Enso Event Centre.
As he has concluded his tour in Canada, Jumabee would be embarking on his music tour in the UK between 1st Of December and 9th Of December, 2023.
Jumabee has been in the industry for decades and has several hit songs to his credit. Some of his songs include Brakata, Kogi, Kalima, Iva, Badamuwa, to mention but a few.
WATCH VIDEO BELOW
Stella Ebegbuna, Renowned America-Based Music Star, Gears Up for an Unforgettable 'Hangout with D'Lyte'"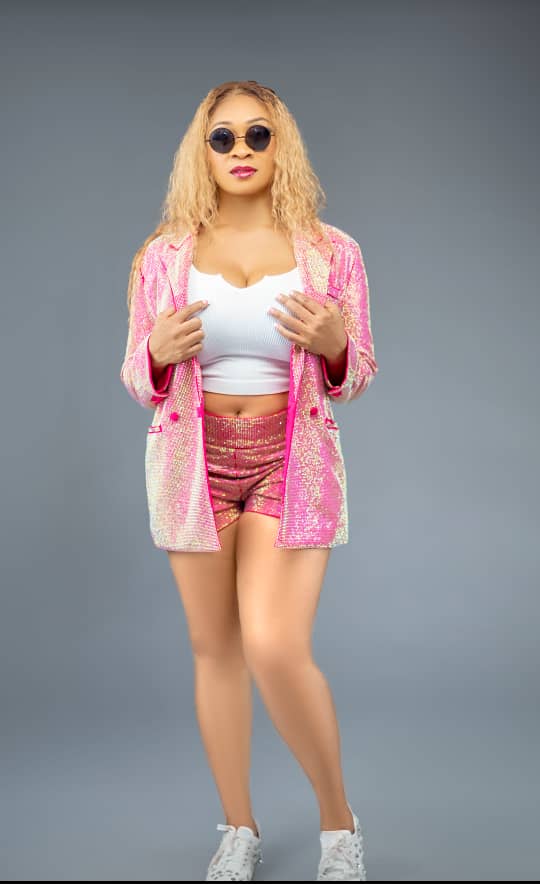 Stella Ebegbuna, Renowned America-Based Music Star, Gears Up for an Unforgettable 'Hangout with D'Lyte'"
In an exciting announcement, the accomplished music sensation, Stella Ebegbuna, is set to host the latest edition of her quarterly event, 'Hangout with D'Lyte.' The anticipated gathering promises an evening of music, camaraderie, and entertainment.
Scheduled for Sunday, November 26th, the event will kick off at 6 pm and unfold at the vibrant venue of 2641 Winrock Boulevard, Houston, Texas, 77057. Stella expresses her gratitude to everyone involved in making this event a reality, acknowledging the collaborative efforts that contribute to the success of 'Hangout with D'Lyte.'
The upcoming hangout is expected to be a star-studded affair, with notable personalities such as Dj MixMaster Brown, Tarela, Lord of Ajasa, Deankelly, Seyi Alesh, MC Hugoboss, Lepashandy, Heisot, the Energy Band and Jeff Akoh joining the celebration.
Known for her captivating performances and charismatic presence, Stella Ebegbune aims to create an unforgettable experience for attendees, bringing together music enthusiasts and fans alike. 'Hangout with D'Lyte' has become a quarterly highlight, showcasing Stella's commitment to fostering a sense of community and celebration through music.
As the countdown begins, music lovers and fans are eagerly anticipating an evening filled with rhythm, joy, and the unique charm that Stella Ebegbuna brings to every event. Stay tuned for a musical extravaganza that promises to be a highlight on Houston's entertainment calendar.
"Go Back Home" – Funmi Ayinke Drops Powerful End Of The Year Message (VIDEO)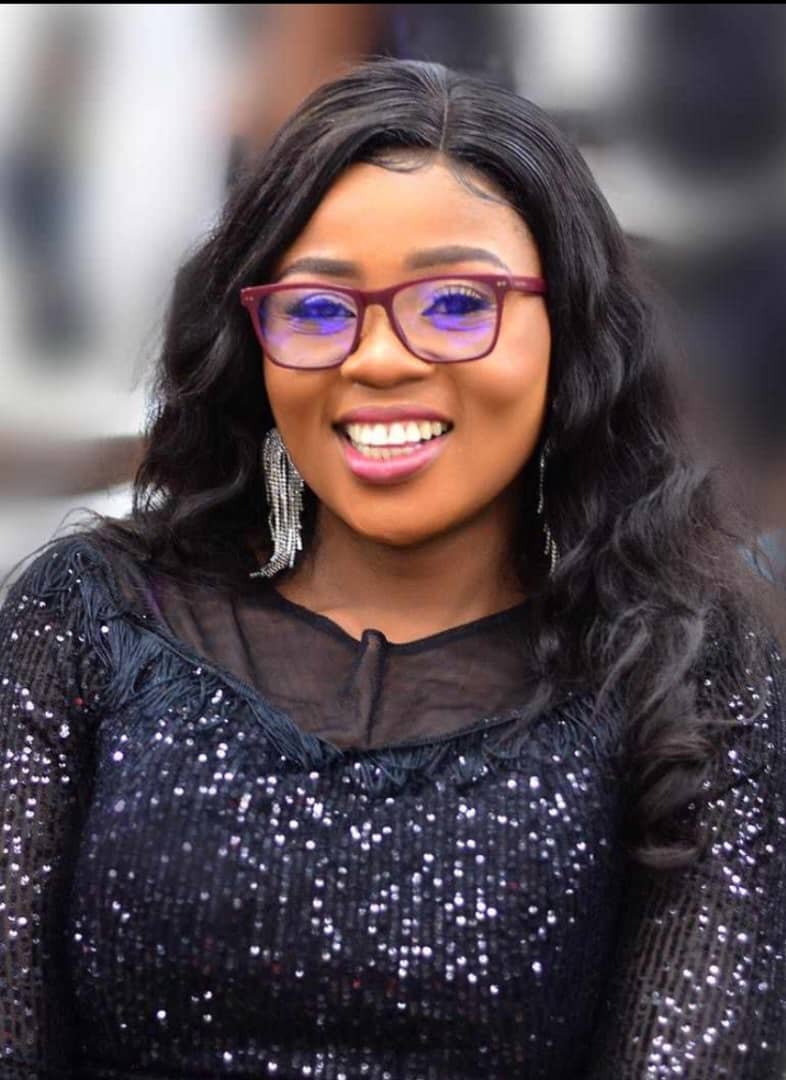 Influential Nigerian engineer cum musician, Funmi Ayinke Waheed-Adekojo has dropped a powerful end of the year message during a live performance at her well-equipped modern studio in Abuja.
The Live performance which was an unscripted session portrayed Funmi Ayinke as a ready-made musician whose songs are to edify and inspire every soul that listens to them.
As observed in the video, Funmi Ayinke made her entrance into the sophisticated studio, dressed simply yet classy, with her talented musicians ready to deliver a world-class musical presentation.
Funmi Ayinke started this unscripted session with her message 'Ile La'bo Isinmi Oko' which means that no matter how exhilarating travels are, one will always be thrilled to return home in a way to remind everyone that the year is coming to an end.
Funmi Ayinke who is known to always pass messages through songs repeatedly mentioned that there is need for everyone to remember that the home is always the final destination after every job, travel and whatever anyone is doing.
She went further to address different categories of people that have forgotten their homes, calling them to return home because there is no place like it; Those that have neglected their parents, those that haven't spoken to their parents and guardians, those that haven't seen their parents in a long while.
Below are some of the lyrics of the performance:
'' If you go to the market, if you travel out of the country, wherever you go, I want to remind you that the home is always the final destination. There is no place like home. Home sweet home. If you are listening to me and you have not called your parents or it's been long since you remembered them, I want to remind you that home is the final destination.
' They are deceiving you, they said your parents are bad, they want to kill you; parents that didn't kill you when you were still a baby. You stopped talking to your parents because you are looking for money, I want to remind you that the home is always the final destination. Call them, go back home''
'Go back home, call your parents, ask about their wellbeing, go home because that's the final destination. Send them money, remember those that took care of you, remember those who stood by you.''
WATCH VIDEO BELOW