SCOAN: There was cause for concern when I received radio message – witness tells Court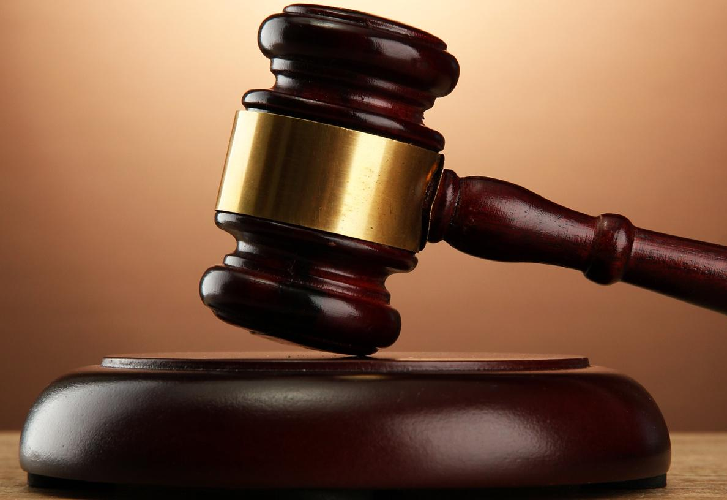 A Lagos High Court, Igbosere on Thursday heard that there was cause for concern (panic), when a witness, Alaba Yahaya Haruna, received a radio message that an aircraft was flying on low altitude, at Synagogue Church of All Nations (SCOAN), before the building collapsed. The witness, who is an Assistant Commissioner of Police, disclosed this in his testimony yesterday at the ongoing trial of the Registered Trustees of SCOAN and four others, over the collapsed building on September 12, 2014, that killed 116 people.
Also sued are two engineers: Messrs Oladele Ogundeji and Akinbela Fatiregun, and their companies, Hardrock Construction and Engineering Company and Jandy Trust Limited. Aside SCOAN's one-count charge, the other defendants are facing 110 counts of involuntary manslaughter. SCOAN was charged on a one-count charge of building without approval brought against it by the Lagos State Directorate of Public Prosecutions (DPP), following the dismissal of its no-case submission on March 8, 2016. Haruna who was being cross examined by Lagos State counsel, Dr Babajide Martins, before Justice Lateef Lawal-Akapo said when he got the radio message, it showed that it caused concern. He told the court that he was in his office when he got the message from his patrol team who observed an aircraft flying low over a Synagogue Church Earlier the witness in his testimony had told the Court that there was no panic when he received the radio message, that a plane was flying low.
He said, " I was in my office when I got the message, before I got to the scene, they said the building had collapsed. There was no report of panic that plane was flying low. " Haruna further told court that the Inspector General of Police set up panel to look into the incident. " Police at SCID Panti also carried out investigation in this matter. We had commenced preliminary investigation before Panti carried out their own investigation. I don't know if the police has concluded their investigation on the collapsed building."
At the last adjourned date , Haruna, Area Commander of the Eastern Ports Command, Port Harcourt, Rivers State, told court that he was the Divisional Police Officer (DPO) of the Ikotun Egbe Police Station, Lagos, at the time the building collapsed. Led in examination-in-chief by SCOAN Trustees counsel, Mr Oluseye Diyan, the witness said, "On that fateful day on September 12, 2014 at about 12:30 hours, there was a radio communication from the police control room at Ikeja that they were receiving calls from the public of an aircraft flying at low altitude over the church. I was directed by the Area Command to confirm the incident and monitor the aircraft's activities. "I wanted to go out and direct my men to watch out for the aircraft when I received another report of an airplane flying at a very low altitude. I went outside but I couldn't see it, by that time it had gone. I received a call later from Inspector Lucky Ugbaja, stationed at the church, that one of the church's buildings had collapsed." According to him, the radio room had earlier radioed the Police Airport Command to confirm whether it was carrying out any activity in the SCOAN vicinity. Haruna said when he arrived at the church's premises there was a large crowd and the few policemen there were trying to manage the situation.
More onlookers kept trooping in and the crowd spilled to the roads outside the church, causing serious traffic gridlock. "We were overwhelmed," Haruna told the judge, adding that he called for more policemen, which was provided. He said his men cordoned off the scene in an attempt to restrict entrance to only those who could assist the church members and other worshippers in the rescue operation. According to him, the floors of the collapsed building were lying one on the other "and the church members and others at the scene were engaged in rescue operations. "Those I met there were SCOAN worshippers, they were bringing out so many people from under the rubble. Most of the victims were alive. Some were injured, some were not. "Later the Red Cross, Life Savers, National Emergency Management Agency (NEMA), Lagos State Emergency Management Agency (LASEMA) arrived and joined us in the rescue."
The witness stated that the LASEMA General Manager complained of difficulty in gaining access to the scene of the collapse because of the crowd and that the journalists in his entourage were denied access, following which he apologised and ordered his men to let the journalists in. He said the rescue mission lasted about seven days. Meanwhile Justice Lawal-Akapo, has adjourned the matter till October 4, for continuation of trial.
What Dr. Sani Abubakar Told Me About Buratai In 2017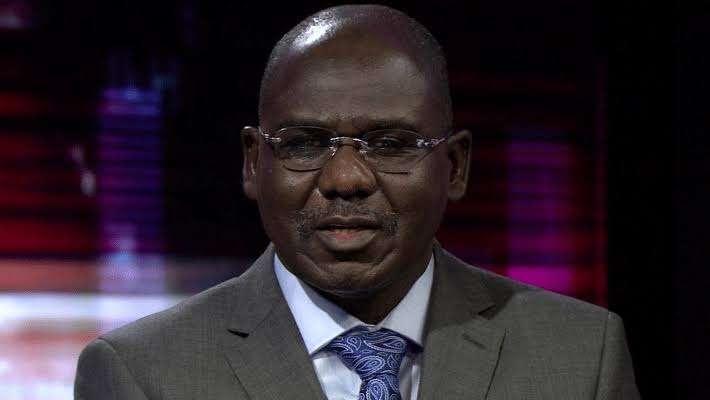 What Dr. Sani Abubakar Told Me About Buratai In 2017
By Collins Mbakwe
Recently, certain events propelled me into going down memory lane. The wanton killings and the carnage scenes across the country in the past one or two years have been issues of major concern to all well-meaning Nigerians.
Between 2011-2013, it was gory tales of sorrows and pains; torrents of tears and wailings from fathers, mothers, wives, husbands, men, women, school boys and girls, parents, relations, friends, aunties, uncles, Nigerians of all persuasions, the international community gazed into the skies artificially darkened each time Boko Haram terrorists detonated mass bombs at targets. The agonies and anxiety of the Federal Government of Nigeria (FGN) intensified and confusion replaced reason, as insurgents freely and boastfully multiplied heinous atrocities against Nigerians.
Thousands fled the region while others scampered for safety. As of 2012, I was still in Maiduguri much to the consternation of my relatives and friends who were on my neck to return home to my state for safety. But like one fated to be slaughtered by the insurgents, I paid no heed. The situation was getting worse by the day. It came to a point, where I felt I was no longer alive. That was in April 2012. No one told me to run for my dear life. I had to leave Maiduguri with my life still intact by the skin of my teeth. And as I left, I bid Maiduguri a final goodbye, because I felt soon it would be desolate.
In January 2017, I got a call from Dr. Abubakar Sani whom I worked with while in Maiduguri. He told me that he would want me to return to Maiduguri, that he would want to work with me on a certain project he was preparing to launch. I couldn't believe it. Momentarily, I was bereft of speech, trying to collect my thoughts. Several thoughts flew into my head like a buoyant wave. Had I not known him to be a nice, detribalized man and a man of high intellect and probity, I would have concluded that he wished me dead, for asking me to come to Maiduguri after all I saw. Immediately, I turned on the recording on my phone.
The first thing I asked him was where he was calling from, and he said it was Maiduguri. I goggled in disbelief and snapped my fingers synchronously. Then, I asked him, "How can we work comfortably and safely in a city where human bodies are littered on the roads and streets?" Then, he gave me a response that later brought me back to Maiduguri in 2017, and after five years plus, I have had every reason to say that he was right. I never forgot his words that day. They were quite reassuring although hard to believe.
His words on phone to me that day, "Believe me, Collins, Maiduguri has not returned to that state that once made it 'the home of, but the constant carnage scenes in the city of Maiduguri are now an issue of the past. We now sleep with our eyes closed. People now move freely for their businesses and work. The new Chief of Army Staff, Lt. General TY Buratai with his unrivaled military tactics, bravery, and good leadership skills, has restored hope on the security challenges bedeviling the state.
Of course, the fight is far from being over, especially in some rural areas, but with Buratai at the helm, many more successes would be recorded.
The new COAS unmistakably knew of the dauntingly sacred and delicate task entrusted to his hands. His briefs were clear and understood, as defeating and terminating the reign of terrorism in Nigeria and specific terms, the Northeast region, where it ferociously raged uncontrollably.
It is right to say that he was anointed on a rescue mission of Nigeria manacled by terrifying and soulless, bloodsucking terrorists."
He continued, "The past year has seen the reward of Buratai's professional competence in leading Nigerian troops to wipe away the sorrows and pains at the break of dawn. He has fulfilled every word of promise to Nigerians in the counter-terrorism campaigns to the amazement cum excitement of all Nigerians and the international community.
He has proven himself a soldier of the strong breed who does not issue empty promises; Nigerians know his credentials as a warmonger with bags of unbeatable tactics and strategies.
You must have read that in December 2016, Gen. Buratai with his team pleasantly astounded Nigerians with an unexpected New Year gift; the Nigerian troop's demystification and invasion of the dreaded Sambisa forest to Camp Zero.
To think that Buratai met troops whose morale on the battlefield was dampened as a result of several factors and yet find a way of boosting their morale to put in their best in the fight against insurgency has earned him a place with the pantheons of Nigerian heroes.
From 2017 till when Buratai retired, I never had any reason to scurry for safety any day.
After Buratai's retirement, in January 2021, I wanted to leave the state once again for fear of the insurgents taking over again. But, Dr. Abubakar who is currently the publisher of Northeast Star Magazine asked me to be calm. He spoke highly of the new COAS, Lt. Gen. Farouk Yahaya. He however said that he is worried. According to him, winning a war against terrorism and banditry is not something only the military can undertake. " The leaders and the led, the military and the civilian have to synergize to improve the security of the country. If all state actors do not rise to the security challenges, it may spread to a point where it may be uncontrollable," he concluded.
Sadly today, the country is bleeding profusely. The security situation is nothing short of anarchy. Insecurity as Dr. Sani envisaged has spread uncontrollably like wide fire. Nowhere is safe in the country now. My state, Imo where I fled to when Maiduguri was inhabitable is now one of the most unsecured places to live in Nigeria. Where then shall we run to?
ICRC DG JOE ANEKHU OHIANI IN CERTIFICATE MESS
ICRC DG JOE ANEKHU OHIANI IN CERTIFICATE MESS
By Olorunfemi Adejuyigbe
The Senate has stepped down the confirmation of President Muhammadu Buhari's nominee as the substantive Director-General of Infrastructure Concession Regulatory Commission, ICRC, Joe Anekhu Ohiani for failing to produce his primary school leaving certificate.
He reportedly dropped out in Primary Five but the Upper Chamber has asked him to go and supply documentary evidence of his primary school education before his appointment can be confirmed as there was no document to show that he went to a primary school.
The Senate gave the directive when Ohiani, from Adavi Local Government Area of Kogi State, appeared before the Senator Adamu Aliero-led Committee on Works for screening in line with provisions of the 1999 Constitution.
While the lawmakers were satisfied with other credentials of Ohiani who currently serves in acting capacity, the Senate Committee insisted that he should provide his primary school documents.
Ohiani is a pioneer staff of the ICRC since it was established in 2009.
Trouble started after Ohiani in his opening statement told the lawmakers that he did not finish his primary school education and that in Primary Five he wrote and passed examination into the secondary school.
Apart from the hurdle of providing evidence of his primary school, Ohiani was also grilled on how he had allegedly been forced to compromise a few times against his professional judgements on matters bordering on PPP projects.
Ohiani is fingered in the controversy now trailing the concessioning of E-Customs Modernisation Project estimated at $3.1 billion. The project was first approved by the Federal Executive Council in September, 2020 in favour of Messrs E-Customs HCT Limited, led by Bionica Technologies Limited.
In May, this year, the ICRC and the Nigeria Customs Service conspired to side line the winner of the concession and convinced President Muhammadu Buhari to award the project to Trade Modernisation Project Limited, a company registered in April, 2022.
In a letter to the Secretary to the Government of the Federation, dated 27 April, 2022, Ohiani allegedly distorted facts on the series of meetings held to ratify the concession agreement and recommended that "the implementation of the project should proceed without delay and that members of the consortium except Bionica Technologies should be directed to form a Special Purpose Vehicle for the implementation of the project and to execute the finalised concession agreement as approved by the AGF."
The nominee while responding, denied the allegation, explaining to lawmakers the integrity tests businesses must pass through in ICRC before he can attest his signature to them, just as he explained that nothing is cast on stone and that sometimes especially after a client as effected noted corrections, the commission could revert its stance on an earlier decision.
Ohiani is a trained lawyer from the Ahmadu Bello University, Zaria. He has also served in various Presidential committees.
Chairman, Senate Committee on Works, Adamu Alierio who noted that ICRC will have to come forward with brilliant strategies for concessioning that can help turn around the economy, said that anything short will plunge the country into more debts.
He said that the Senate has removed all encumbrance for the commission to hit the ground running when it passed the ICRC establishment bill last week.
Ohiani shared a few insights into what he hopes to achieve if given the job, adding that he has identified 53 projects worth $80 billion. The projects include six standard hospitals in each of the geo-political zone which he hopes will drastically reduce medical tourism.
He shared similar roadmaps on roads, ICT and the needs for Smart Classrooms for students, e-library and in the aviation section he hopes to bring to fruition if appointed.
In the meantime, he has to first present evidence that he attended primary school before he can be cleared.
Glo Sponsors Ojude Oba Festival, Unveils Special Festival Consumer Promo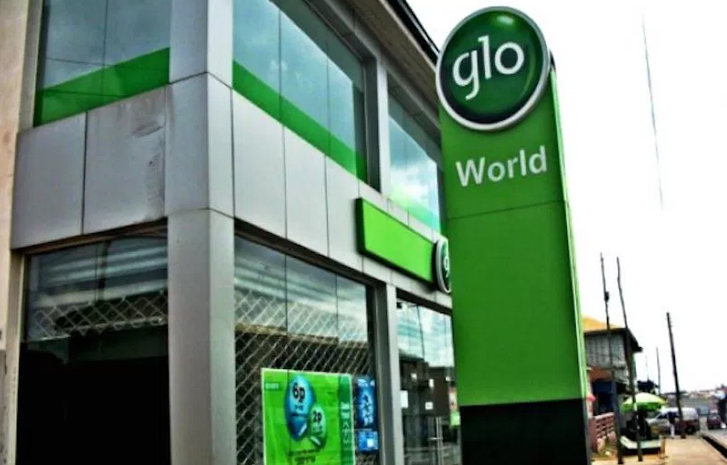 Glo Sponsors Ojude Oba Festival, Unveils Special Festival Consumer Promo
By Olorunfemi Adejuyigbe
One of the leading telecommunications network in Nigeria, Globacom, has announced the sponsorship of the 2022 edition of Ojude Oba Festival. This festival is known to be one of Nigeria's biggest cultural events.
It has also revealed a special consumer promo tagged Ojude Oba Special in celebration of the festival. According to the company, the promotion will avail its subscribers the opportunity to win five tricycles, 10 television sets and 10 grinding machines.
"To win any of these prizes, a new Glo subscriber is required to activate a Glo Sim and recharge with a minimum of N1,500, while existing customers will need to recharge a minimum of N1,000 before the 8th of July, 2022, to qualify for the draws".
The digital solutions provider added that customers who miss the pre-event raffle window could simply spend N5,000 or more at the festival ground on the Glo network to stand a chance of winning any of the prizes.
​Globacom disclosed in a speech read by its Regional Activations Manager, Ogun State, Mr. Ikenna Aguwuom, at a pre-event press conference held on Friday in Ijebu Ode, that its collaboration with the Ojude Oba Planning Committee is to honour the traditions and cultures of Ijebuland as well as foster the cause of tourism in the nation.
The mobile network operator added that it was pleased to contribute its quota to the further development of Ijebuland since the festival has become a forum for all sons and daughters of the land to converge and deliberate on growth of Ijebuland and its people.
Coordinator, Ojude Oba Planning Committee, Dr. Fassy Adetokunbo Yusuff, gave kudos to Globacom, whom he described as a 'partner of choice, for its consistency in sponsoring the festival in the last 16 years.