Seme Border:Nigeria, Benin Customs Launch Connectivity Programme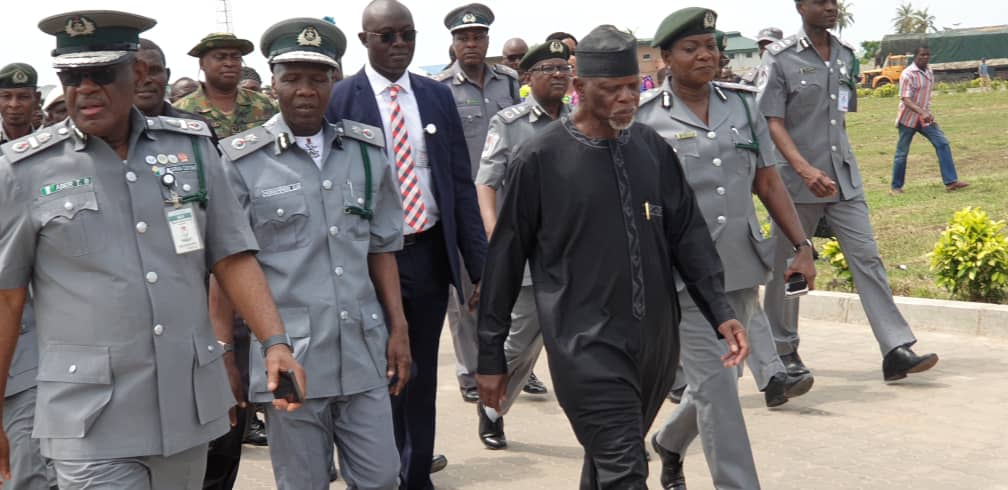 By Ifeoma Ikem
Nigeria Customs Service and Benin Republic Customs launched a collaborative border management system that involves data exchange at Seme Border in Lagos.
During the flag off jointly performed by Controller General of Customs, Col Hameed Ali and Director General of Customs for Benin Republic, Sacca Boco Innousa Charles, both customs chiefs expressed optimism in the success of the scheme.
The new system will help to achieve information and data exchange through an intermediate server managed by Webb Fontaine Nigeria Limited Business Process explanations made by the technical team revealed that the system will involve information sharing and feedbacks from both ends.
The Nigerian Trade Portal domiciled in Abuja was used to demonstrate the workability of the system and process showing how transit goods declaration made in the Cotonou Port can be assessed at the Nigerian end .
Transit goods destined for Nigeria but landed in the port of Cotonou will have all relevant information about importer, nature of consignment, time of arrival, commodity code, commodity description, number of packages, marks, numbers and details about containers used.