SERVICE TO HUMANITY : MEDIA GROUPS SOLICIT SUPPORT FOR OMOLARA OGUNLAJA FROM OGUN STATE GOVERNMENT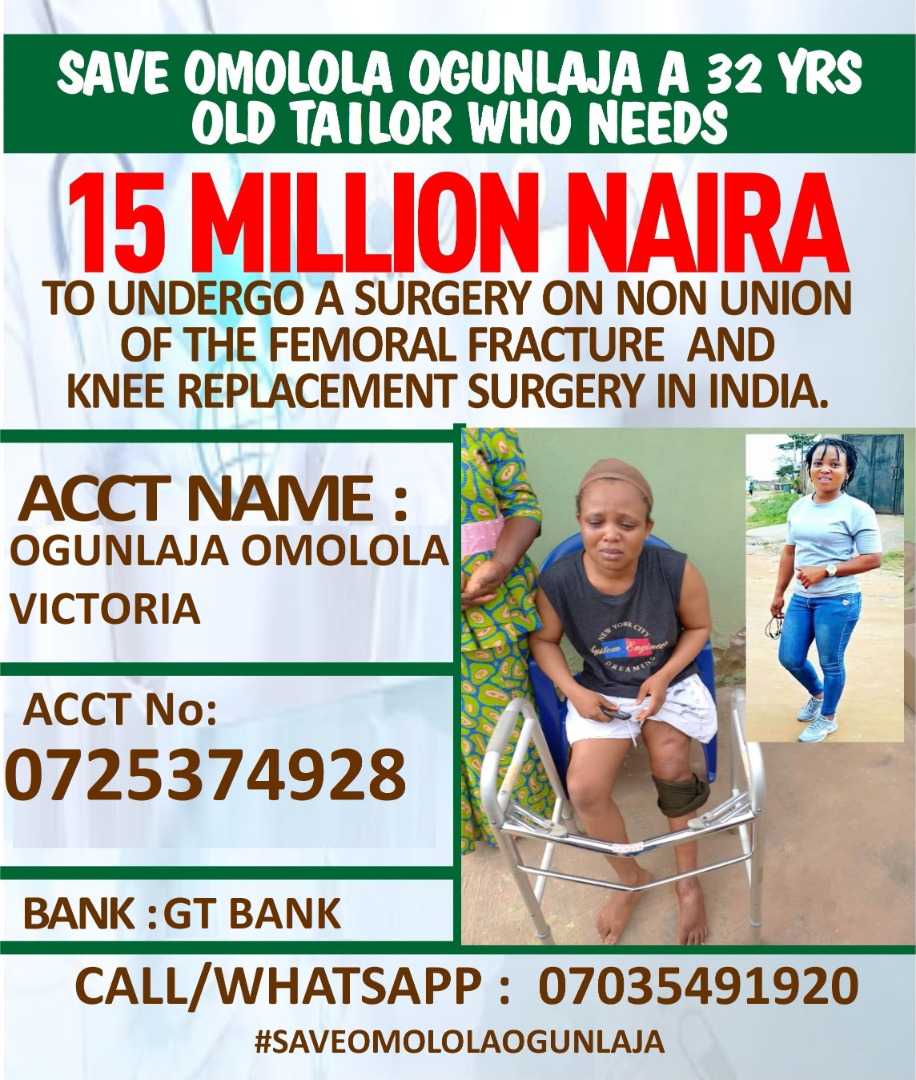 SERVICE TO HUMANITY : MEDIA GROUPS SOLICIT SUPPORT FOR OMOLARA OGUNLAJA FROM OGUN STATE GOVERNMENT
Notable media groups across the shore of the country are seeking for help for the young lass active and vibrant citizen of the gateway state; Omolola Ogunlaja who's currently battling with a knee injury and needs urgent treatment abroad for her well being.
In a bid to render our expensive support and solicitation, 1steleven9jatv.com, Alore Tv, Ojutole.com, De-reportorial, Tojubole News, Akede News and other functional online news platforms across Nigeria are bringing out this news as a means to seek for support from the Government, Public, and most especially from the Government Of Ogun State.
Sequel to the fact that it was recorded that Omolola Ogunlaja is a vibrant citizen of the state whose hardwork and activeness in the course of her daily routine to sustain her metabolism led to her accident that requires her to undergo an urgent surgery.
As stated, doctor report reveals that Omolola, is currently suffering femoral fracture and knee replacement surgery in India was recommended which would literarily gulps sum of 15 million naira as surgical and logistic fees.
The Family and friends of the victim had been exhausted financially as several surgeries has been done in the past, before the medical workers concluded for her surgery outside the country.
Service to humanity, they say, is the best work of life, other media hubs have publicized to the public for financial support but all hopes seems to have been lost on our path here, but we believe that with help from your Government Dr. Dapo Abiodun, Our Dear friend will have the grace to walk again.
We're looking forward to receiving a positive response from you and attached below are evidences of the accident and account details for donation.
Alc No : 0725374928
Alc Name : OGUNLAJA OMOLOLA VICTORIA
BANK : GTB
For More Info : 07035491920, 07010101605.
Lagos House Demolition: 9 Things to Know Before Buying or Building in Lagos by Dennis Isong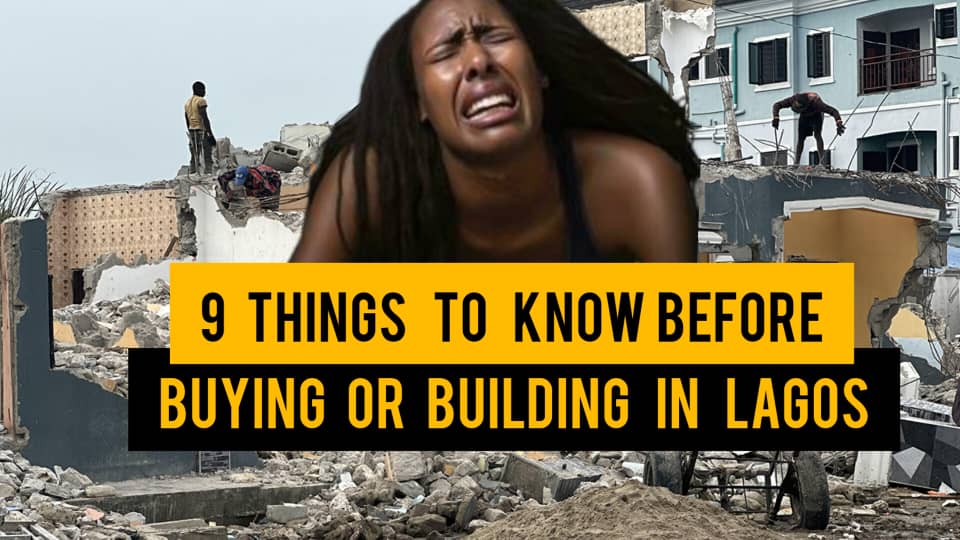 Lagos House Demolition: 9 Things to Know Before Buying or Building in Lagos by Dennis Isong
Sahara Weekly Reports That When embarking on the journey of purchasing land in Lagos, Nigeria, it is crucial to navigate the process with diligence and awareness. Acquiring the necessary certificates is a pivotal step to ensure a secure and lawful transaction. Here are some important certificates you should possess during the land-buying process in Lagos:
1. Certificate of Occupancy (C of O):
The Certificate of Occupancy is a primary document issued by the Lagos State Government that confirms the legal ownership and right to use a particular land. It outlines the terms and conditions under which the land is held and can be obtained through the state's land registry.
2. Survey Plan:
-A Survey Plan is essential for defining and delineating the boundaries of the land. It provides an accurate representation of the property's dimensions, shape, and geographical features. A licensed surveyor must prepare this document, and it should be approved by the Office of the Surveyor General.
3. Deed of Assignment:
This legal document serves as evidence of the transfer of ownership rights from the seller to the buyer. The Deed of Assignment should be drafted by a legal professional and registered at the Land Registry to make it legally binding.
4. Governor's Consent:
If the land has a Certificate of Occupancy, obtaining the Governor's Consent is necessary for the transfer of ownership. It involves an application to the state governor, and upon approval, the consent is endorsed on the Deed of Assignment.
5. Excision:
An Excision signifies the release of a portion of land from government acquisition. It is especially crucial for lands situated in areas that were previously marked as government-owned. A valid Excision grants legitimacy to the land title and should be confirmed with the relevant authorities.
6. Approved Building Plan:
Before any construction activities commence, it is mandatory to have an approved building plan from the appropriate government agency. This ensures that the proposed structure complies with urban planning regulations and standards.
7. Tax Clearance Certificate:
A Tax Clearance Certificate from the seller is necessary to verify that all property taxes have been paid. It is a requirement for the processing of some land-related documents and helps ensure a clean and legal transaction.
8. Environmental Impact Assessment (EIA):
In some cases, an Environmental Impact Assessment may be required, particularly for large-scale developments. This assessment ensures that the proposed project complies with environmental regulations and mitigates potential negative impacts.
9. Receipts of Payment:
Retain all receipts of payments made during the transaction. This includes payments for the land, survey, legal fees, and any other associated costs. These receipts serve as proof of transaction and can be crucial in case of any disputes.
Dennis Isong is a TOP REALTOR IN LAGOS.He Helps Nigerians in Diaspora to Own Property In Lagos Nigeria STRESS-FREE. For Questions WhatsApp/Call 2348164741041
Grace Nation @20 Day 2: The Spirit of God Guarantee Liberty and Abundance – Dr Chris Okafor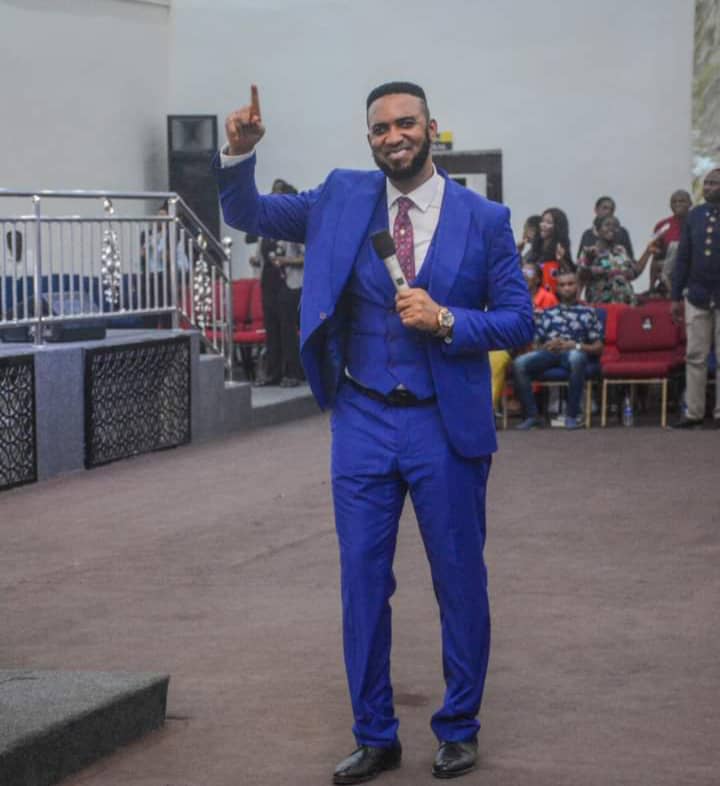 Grace Nation @20 Day 2: The Spirit of God Guarantee Liberty and Abundance – Dr Chris Okafor
If you want to experience total Liberty and Abundance in life ,you need the Presence of the Holy Spirit of God. Breakthrough comes when you take to instructions given by God through his servant, your spiritual father's.
In his words of exaltation at the Day 2 of the ongoing 20th Anniversary Celebration of Grace Nation international aka Liberation City, The Senior Pastor Grace Nation world-wide Dr Chris okafor said if you did not listen to the Holy spirit, you can never benefits from his Blessings.
The Generational Prophet of God who was speaking on the Theme of the Anniversary, Higher Life Dimension, with case study "The Person of The Holy spirit" emphasized that Holy Ghost makes you encounter Liberty, Freedom from affliction and sicknesses,empowers you to make wealth among many others.
The Man of God also remarks that there are also people that have the Holy Ghost but No Liberty. but by the help of the Holy Ghost you can come into Liberty in all area of your life.
The Generational Prophet of God However continue that when you understand what the Holy Ghost teaches, you come into the manifestation of your blessings and it will last for eternity. There is a Spirit that teaches, and when you learn what the Spirit teaches you, your life will witness higher life Dimension.The Holy ghost is a teacher, and when he teaches you, he show you a secret that will change your life forever, the Apostle of altars remarked.
Restoration at all side in the life of the participants at the program highlighted the Day 2 of the ongoing 20 Anniversary Celebration of the Church. Deliverance from bloodline sickness and heredictory family diseases, breakout from evil family patterns and altars among other were resolved at the service, while womb kept in the evil coven received light to carry Miracle babies at the program.
The 20th Anniversary Celebration Special thanksgiving service coming up on December 3rd 2023 at the international Headquarters of Grace Nation world-wide in Ojodu Berger Lagos Nigeria. This will climax the 20th Anniversary celebration of the church where all Grace Nation Citizens across the Globe will gather in Millions to celebrate the Faithfulness of God and his favour over the Commission since inception….
How Primate Ayodele Foretold Guinea Bissau Crisis, NAF Aircraft Crash (VIDEOS)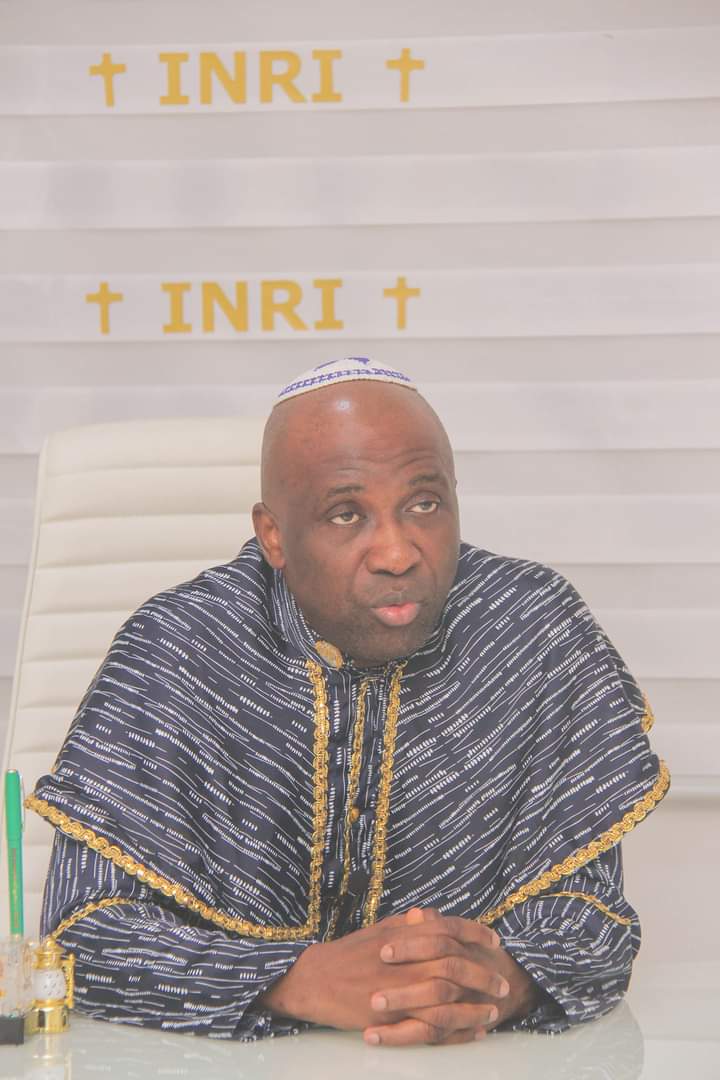 How Primate Ayodele Foretold Guinea Bissau Crisis, NAF Aircraft Crash (VIDEOS)
Gunfire broke out near Guinea-Bissau's presidential palace overnight and continued on Friday morning after soldiers freed a minister from the main opposition party detained for suspected misuse of public funds, Reuters reporters and a police source said.
Military vehicles were on the streets on Friday morning as residents commuted to work and school. Gunshots could still be heard but were less frequent than during the night. Another reporter heard gunshots not far from the presidential palace.aaaaaaaa
The gunfire was between soldiers in the Guard and special forces.
This development has fulfilled the prophecy of Nigeria prophet, Primate Ayodele which he shared concerning the country sometime in October.
He shared then that there will be a tough moment as he sees danger in the country. He stated that the country will be unstable and there is need to be watchful against another coup.
These were his words:
'There is going to be a very tough moment in Guinea. Let's be careful of another coup that can come up in Guinea. The country will be unstable, it's shaking. The leaders should be focused because there is danger ahead of the country''
In the same vein, tragedy was averted this morning after an aircraft belonging to the Nigeria Air Force crashed and exploded in Port-Harcourt.
It would be recalled that in 2022, Primate Ayodele warned the Air Force to be careful of aircraft crashes. This particular prophecy has continued to come to pass because the NAF has experienced crashes at different times this year.