SHOCKER!!!: Zinedine Zidane to join Cristiano Ronaldo at Juventus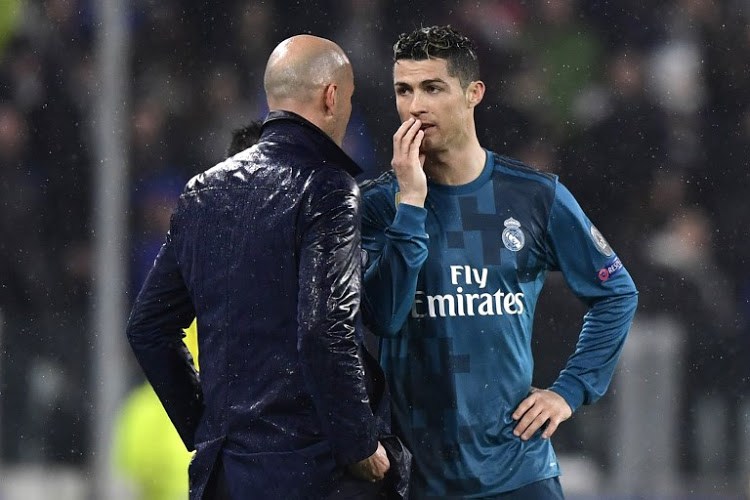 Interestingly, star footballer turned coach, Zinedine Zidane  has agreed to join Juventus as a director.
The Former Real Madrid Handler could follow in the footsteps of Cristiano Ronaldo after walking away from Real Madrid at the end of last season.
The French boss won three consecutive Champions League titles with Madrid
According to Spanish outlet Libertad Digital, the Frenchman will work alongside Fabio Paratici at the Allianz Stadium.
Sources close to the Agnelli family reportedly confirmed that Zidane could start his new role in October.
The supposed appointment comes just days after Ronaldo completed a £99 million switch to the Italian giants.
Zidane was expected to make an appearance at the Portuguese star's official unveiling on Monday, but he did not turn up.
Cristiano Ronaldo and Zinedine Zidane created a formidable partnership at Madrid
During his time with Madrid, Zidane became the first manager to win the Champions League three times in a row.
But the tactical genius, who was replaced by Julen Lopetegui in Spain, has been out of work since May.
He has since been linked to numerous managerial roles including the France national team, but none of them have materialised.
Zidane spent five seasons as a player for Juventus before he completed a move to Real Madrid in 2001.