'Stop acting like an attack dog' – PDP Blasts Oshiomhole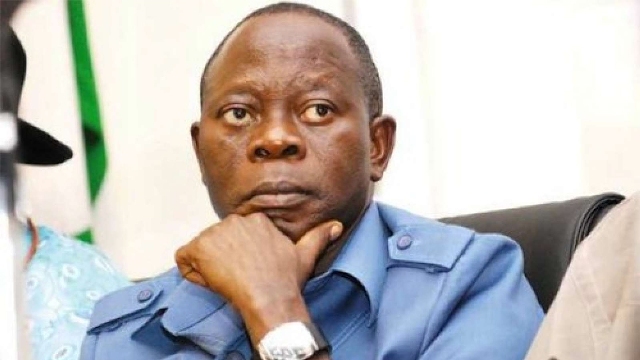 The Peoples Democratic Party (PDP) has cautioned the factional National Chairman of the All Progressives Congress (APC), Mr Adams Oshiomhole, to stop behaving like an attack dog.
PDP notes with utter dismay that Oshiomhole, since assuming office as chairman of the factional APC, had abandoned the path of wisdom expected of him and has become noisy, loquacious, rapacious and completely immodest in all his actions and utterances.
If Oshiomhole had limited his childish abuses to President Muhammadu Buhari, whom he dismissed as indolent, ineffectual and condoning indiscipline; or to the ministers of their incompetent government, whom he wholesomely described as dishonourable; the governors left in his faction, whom he said are undeserving of return tickets in 2019; and members of his faction, who he had rendered directionless, the PDP would have ignored his attention seeking antics.
However, Nigerians have now found a new laughing stock in Oshiomhole, who appears to have completely lost all bearings in his quest to compete for media space with aides of the President and by so doing, throwing every decorum to the dogs.
While the PDP has nothing but pity for Oshiomhole, who is fast turning himself into President Buhari's court jester, our party will henceforth not watch and allow him continue to make irresponsible, mundane and unsubstantiated allegations of corruption, murder or mutiny against any member of the PDP or any notable Nigerians, unchallenged.
The PDP therefore cautions those who brought Oshiomhole into office, through a charade called a national convention, to immediately direct him to regulate the lethargic words spewing out of his double-speaking mouth before he derails our democracy.
Oshiomhole should be reminded that but for the cover provided for him by President Buhari, he would have been under prosecution by the Economic and Financial Crimes Commission (EFCC) over huge allegations of pillaging the scarce resources of Edo State where he also trampled upon the citizens, including poor widows, when he was governor.
However, with the collapse of the APC and its inevitable defeat in 2019, Oshiomhole by now knows that his presidential cover will soon be over and that he will surely face the full weight of the law.
Signed:
Kola Ologbondiyan
PDP National Publicity Secretary
Meet Engr. Dr. Funmiayinke Waheed Adekojo, The New Reality Speaker On Women And Leadership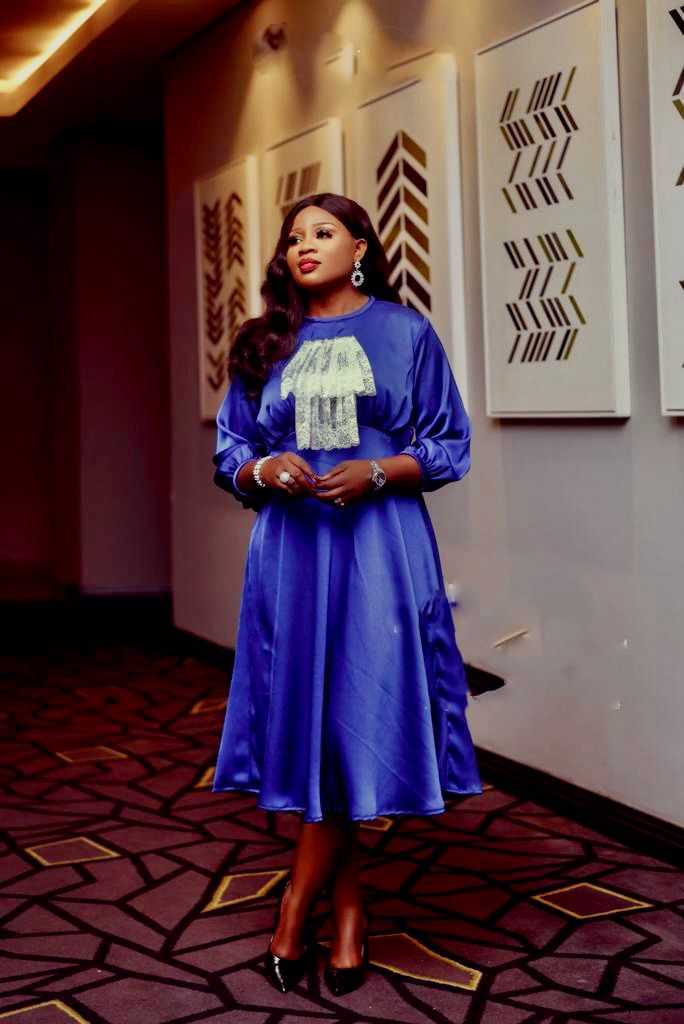 Popular inspirational musician and philanthropist, Engr. Dr. Funmi Ayinke Waheed Adekojo has launched a new career as a new reality speaker on women and leadership.
This is coming a few months after she announced her resignation from philanthropic acts after twenty active years of humanitarian services.
In our world today, it is a known fact that leadership is not an easy task to come by, several things are involved in it and as one who has led organizations for years successfully, Funmi Ayinke has taken it upon herself to raise standard leaders with the newly launched career.
In some of her previous engagements, she taught tips on how to raise leadership skills for the betterment of an employee and the employer. According to her, She will be sharing her story and how she overcame challenges being a leader in her different establishments in order to empower others with leadership skills.
'' This is a practical and evidence-based account of my life which provides guidance to both the employees and employers on how to tackle a number of challenges that workforces are facing today including recruitment, retention, motivation and empowerment. It addresses current challenges in leadership and proposes realistic solutions for leaders to take action on today's challenges.''
Funmi Ayinke highlighted the role of good leadership in organizations and how successful entrepreneurs ought to be armed to the teeth with efficient leadership skills in relating with their employees especially in times of crisis.
''Leadership is defined as the ability to influence, motivate and inspire others. This talk discusses the keys to building a strong leadership presence, including: Demonstrating your values in the workplace; Updating your talents and skills; Showing that you are a good listener; Mentoring others; Showing respect for people of all backgrounds; Demonstrating commitment, plus much more!''
''Successful entrepreneurs will always be informed of how their employees and their particular situation perceive their leadership style. This doesn't mean that an entrepreneur always has to be leading, it means that they have to understand the importance of non-verbal communication and remember that no one person can effectively rule an entire company all on their own. The most efficient leaders in our field are those who know how to lead their team through a crisis effectively but also learn how to keep their employees fulfilled and happy while doing so.''
To contact Engr. Dr. Funmi Ayinke Waheed Adekojo, Send an email via fummyayinke@gmail.com
Gov Abiodun Honours Adron Homes GMD Aare Adetola Emmanuelking For His Unrelenting Efforts To Promote Peace In Ogun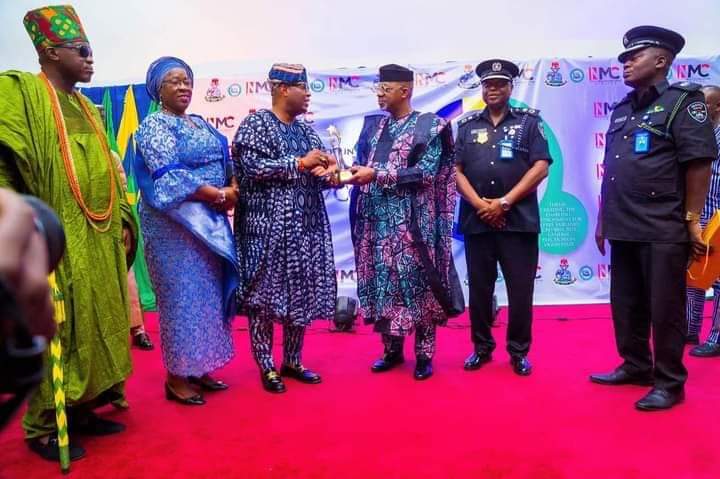 The executive governor of Ogun state, His Excellency Prince Dapo Abiodun mfr. has honoured Aare Adetola Olaniyi EmmanuelKing, The Group Managing Director, Adron Homes and Properties for his unrlenting efforts to improve security architecture in Nigeria.
Gov Abiodun presented the awards to Aare Adetola EmmanuelKing during Nigeria Police Retreat held in the state to appreciate his kind gesture to his immediate environment and to charge others to participate in the uplifting and development of Ogun state.
The Inspector General of Police, Alkali Baba was ably represented by the Assistant Inspector General of Police, IGP in charge of Zone 2 Onikan alongside the commissioner of police in Ogun, CP Lanre Bankole.
Meanwhile, Aare Adetola Emmanuelking in 2020 through Police Community Relations Committee, PCRC donated patrol vehicles to the police in Zone 2 Onikan, PCRC and divisional stations in Ilisan area to assist their movement towards quality service delivery.
Governor Abiodun described Aare Adetola Olaniyi EmmanuelKing as a rare breed in the country, saying it is not common among the rich people to support the Nigeria Police Force individually, through building of modern police station with sophisticated equipment to meet international standard.
He charged well meaning Nigerians to emulate Aare Adetola EmmanuelKing by contributing immensely towards the growth and development of Nigeria.
IBIJOKE SANWOOLU TABLE TENNIS FINAL TO HOLD DECEMBER 3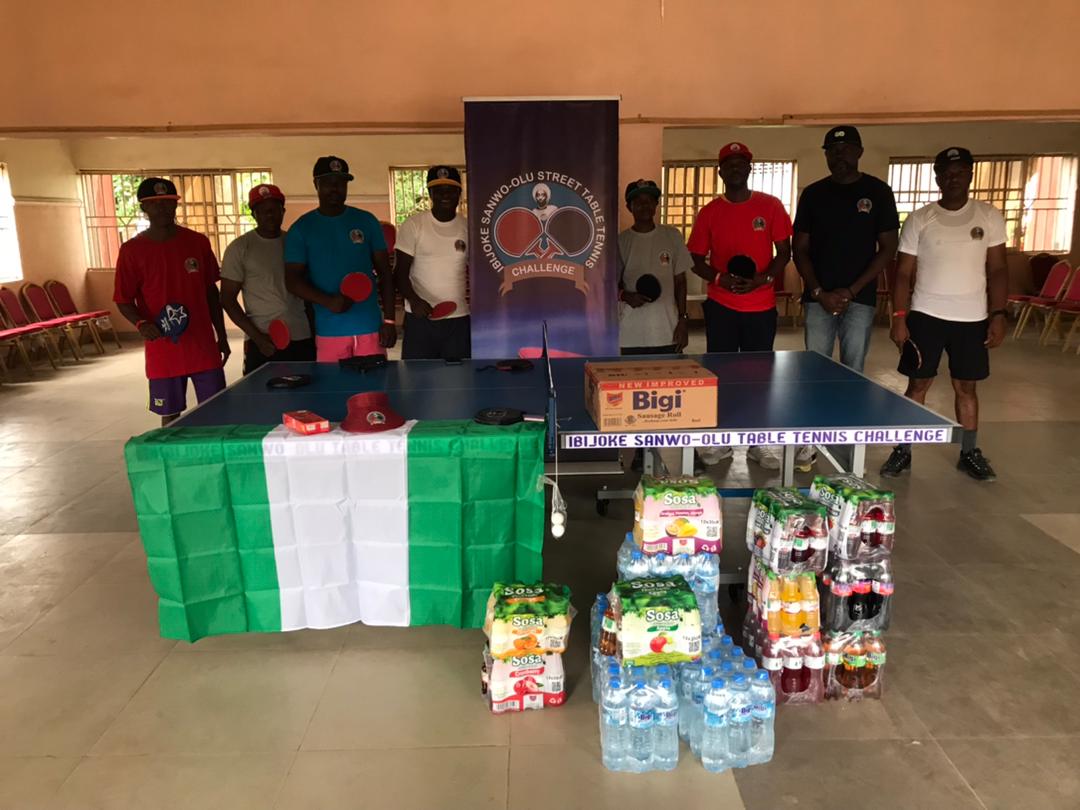 IBIJOKE SANWOOLU TABLE TENNIS FINAL TO HOLD DECEMBER 3
Sahara Weekly Reports That The final match of the Ibijoke Sanwoolu Street Table Tennis Challenge will come up this Saturday, December 3, 2022 at the council hall of the Igando/ Idimu Local Council Development Area of Lagos State.
The table tennis tournament which kicked off on Friday, November 18, 2022 had players drawn from Alimosho area squaring up against themselves to determine the champion that will go on to represent the area in the state championship slated for the first quarter of 2023.
In the final match of the competition, Omotoyinbo Tolulope will be battling Joseph Jesubomi popularly called Atorise by his teeming supporters. While Tolulope had to go through a hard fought fixture against Raimi Saka, Atorise emerged winner in his semi final fixture by defeating Ameen Mustapha in straight sets.
The semi final matches had in attendance the chairman of Igando/ Idimu LCDA, Comrade Ayinde Akinsanya and the leader of the house in the council, Hon. Prince Dauda Gbadamosi along with other executive committee members of the council as well as the supporters of the players.
The final match, scheduled for 12pm on Saturday is expected to witness a large turnout of the supporters of the two gladiators who are pitched against each other for the ultimate honor in the game of table tennis in their zone.
The Ibijoke Sanwoolu Street Table Tennis Challenge is a competition being initiated to return the glory days of table tennis to Lagos and to discover and nurture the large number of talents we have in our great state.
The competition is being supported by Peace ANYIAM-Osigwe's Africa Film Academy, Rite Foods, Tecno Phones and some private individuals who have deep interest in the game of table tennis. According to the co-coordinator of the initiative, Mr. Victor Ganzallo, the next stop for the competition is Eti-Osa Local Government, and will be powered by King Saheed Elegushi Foundation.