THE MAN BARRISTER D.I KEKEMEKE; AN INSIDER ACCOUNT OF HIS STEWARDSHIP AS APC CHAIRMAN IN ONDO STATE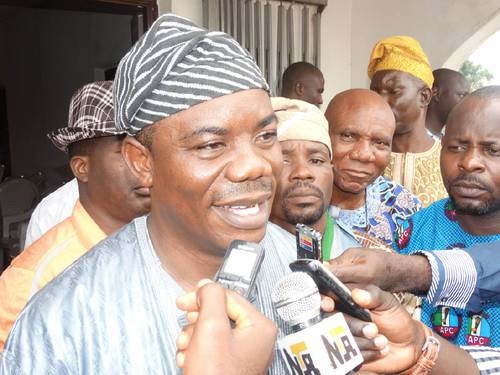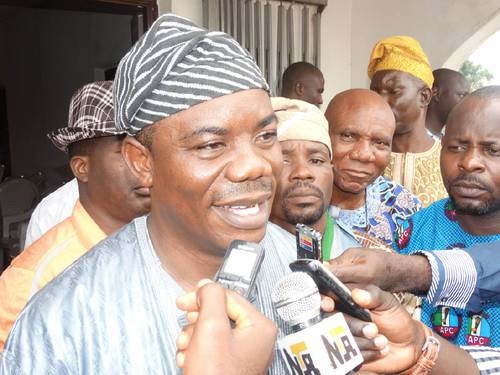 Dear, DI Kekemeke, if it is true that what is contained here actually emanated from you, it is highly unbecoming of a man in your position. Permit me to react to a few of your submissions.
The determination of who is the authentic Chairman now is out of your hand and would have to be interpreted or decided by an impartial entity. As a lawyer, it is your responsibility now to approach the court. The Nigerian Constitution guarantees you this right.
On the issue of the election, you have always displayed serious apathy to our party. It is on record that aside from the ritual of moving round the state and overseeing election money ALONE during the Presidential, State and National Assembly elections, you did not do anything more than the average party man. It is a notorious fact that you never voted in any of the elections as you holed yourself up in your house in Akure. Your reason was that you do not have guns to confront your kinsman "Shoot at Sight". Pray, if every member of APC decided to chicken- out like you did, would there be a Buhari government, members of National and State Assemblies today? The people that made it happen are the people you are accusing of sundry offences or trying to destroy the party. Remember, your alliance of evil with the opposition against our party during the Tribunal. You instructed the Counsel handling our cases to concede grounds to the opposition, while this failed, you embarked on blackmail, intimidation and made efforts to frustrate the Counsel on the matter. As a party Chairman and a lawyer, how many times did you come to the Court like your counterpart in PDP to solidarise with your colleagues, how many times did you call any of them or sent SMS to them as a mark of encouragement? How many meetings did you have with them on strategy at winning in the Courts either during the Tribunal stage or during the various appeals? What was the party's financial commitment to the Counsel who handled the cases. How much did you pay them. If you did not pay them after the cases how many times did you call them or have meetings with them to appreciate them for their services to the party? During the period did you not attempt to withdraw a file for one of the House of Assembly to favour PDP. Was it not the insistence of some of the lawyers and their threat to expose you and your anchor person that made you back down. If you deny it, we have documents and exchange of letters in this regard.
If you say some people wants to share money or wants the party property, I won't deny that because I have no knowledge of your discussion and your internal workings. But I know, that the party's Constitution is very explicit as to how the resources of the party should be used. It does not confer the power of sole administrator on the Chairman. APC Secretariat is not Atimati House or D.I Kekemeke Chambers where you are the lord or the god. It is a fact that you have the penchant of seeing yourself as a clean man and others as thieves. Evidence on ground does not support it. It is a known fact that you are the biggest land grabber in Akure. These you shamefully did as a super Commissioner overseeing the Ministry of Lands, Housing and Works. Currently, all the vehicles donated to the party by aspirants are either in your Chamber or in your house to run errands for you and your plethora of easy women across the state, for workers working on your land beside Jojein Hotel at Oba-Ile road or to service your business interest particularly your hotel at Oke-Aro road. None of the vehicles is being used for the service of the party even three months to a major election. It is evil to quickly accuse people of malfeasance when you are actually a man with a penchant for filthy lucre. You are just a first among equal and your lack of capacity to galvanise your exco, new decampees and other members of the party to a winning team is the basis of your current problem and not your irrelevant accusations. The main problem is for you to use your office to personal advantage by the way you harangued some aspirants to provide money for the provision of certain materials for your hotel at Oke Aro, payment of your children school fees. Also, your romance with an aspirant, Dr Ayorinde and attempting to use party structure to install him. You personally confessed this to many people and this was the product which you took to Bourdilon and you were outsmarted and Abraham was given to you. Some of us have worked for this party and have been in opposition sincen1998. It is you that betrayed everyone that made you. You betrayed Agagu who made you politically as pioneer NECO Chairman, Commissioner for Works, Land and Housing, Secretary to Government and Attorney General of the State. You betrayed, the people that worked to make you the party Chairman within 3 weeks of joining the party.