The Newly Fulfilled Prophecies Of Nigerian Prophet, Primate Elijah Ayodele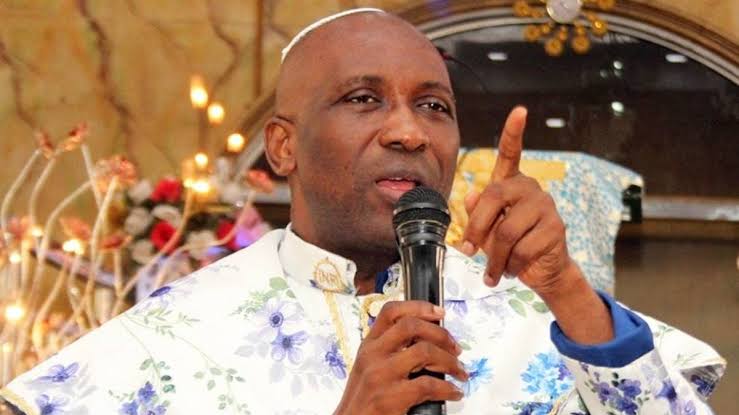 The Newly Fulfilled Prophecies Of Nigerian Prophet, Primate Elijah Ayodele
Prophecies are meant to give us directions, clarity when we are confused, warnings ahead of what is going to happen and these are exactly what Nigerian prophet, Primate Elijah Ayodele does with his prophetic revelations.
Even though he is heavily criticized for his controversial prophecies, this doesn't take away the fact that Primate Ayodele is a true prophet with thousands of fulfilled prophecies to his credit.
Primate Ayodele has been described by many as a peculiar prophet because he speaks about things others don't talk about. His prophecies are not limited to a sector or a continent, he gives prophecies concerning every nation in the world and every sector of the country including entertainment, education, sports, governance, corporate sector, individuals, to mention a few.
Just recently, Primate Ayodele was celebrated for foretelling the emergence of Rishi Sunak as the prime minister of United Kingdom, the victory of President Lula in the just concluded Brazil election, the death of Queen Elizabeth, the economic crisis in the world, the victory of William Ruto in the Kenya presidential election, to mention but a few.
In addition to the numerous fulfilled prophecies of the man of God, some recent happenings around the world have confirmed Primate Ayodele's prophecy.
Among them is the worsening economic situation of Nigeria leading to the weakening of Naira against other currencies. At the moment, one dollar is equivalent to N840 in the country. This has fulfilled Primate Ayodele's prophecy of many months ago. Primate Ayodele had in March 2022 foretell that the economy of Nigeria will experience a lot of downtime and that Dollar will sell for more than N650 then. Again in August, Primate Ayodele made it known that the present government will not be able to do anything tangible to revive the economy of the country, while also stating that essential commodities will be more expensive. Just as said it, the prices of things have skyrocketed, food items are almost not affordable and the price of dollar has gone beyond N650 as the man of God warned.
(https://sundiatapost.com/nigerians-will-buy-diesel-at-n1000-per-litre-fuel-at-n300-per-litre-primate-ayodele/)
Also, the sad demise of Davido's son, Ifeanyi Adeleke was part of Primate Ayodele's warnings for entertainers in his annual prophecy book titled Warnings To The Nations. Primate Ayodele in the latest edition of the WTN mentioned the names of some musicians of which Davido was among. He asked them to pray against unforeseen occurrences. Unfortunately, this prophecy was fulfilled following the sudden demise of Ifeanyi who celebrated his birthday some days ago. He reportedly drowned in the swimming pool at his father's residence.
In recent times, Lagos state especially has been experiencing fire outbreaks in major markets. The latest being Tejuosho market yesterday, destroying properties and goods worth millions of naira. Primate Ayodele had said in his prophecy book that some major markets will be engulfed by fire. Of course, the market fire outbreak in recent times has fulfilled this prophecy.
There was an unfortunate stampede that led to the death of several people in South Korea last week. Still in his annual prophecy book, Primate Ayodele warned the world to watch against stampedes in any stadium or anywhere in the world. This was fulfilled when 154 people died as a result of stampede during Halloween festival in Seoul, South Korea.
Behold The Newly Fulfilled Prophecies Of Primate Elijah Ayodele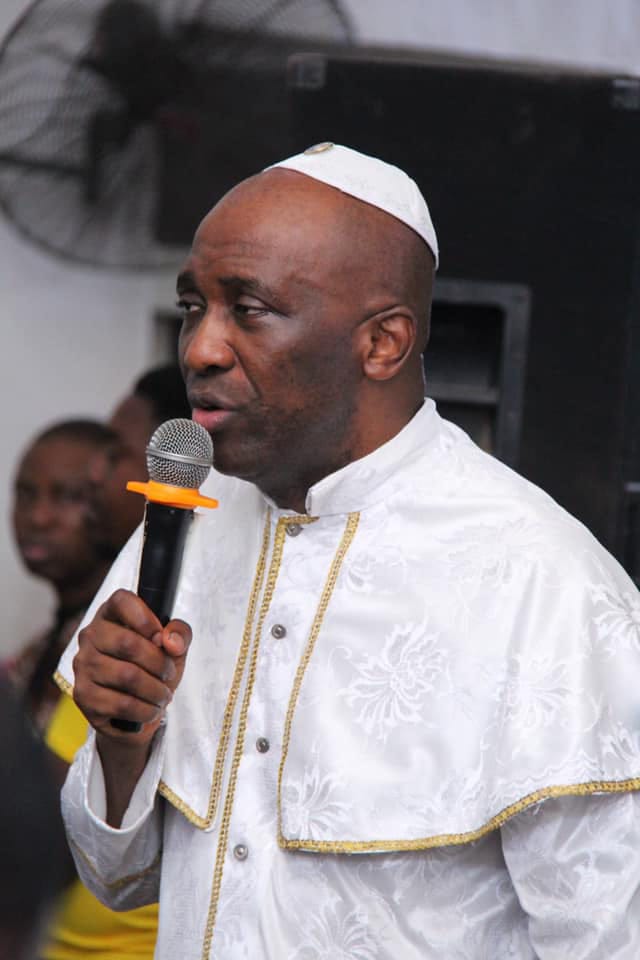 Behold The Newly Fulfilled Prophecies Of Primate Elijah Ayodele
The Leader Of INRI Evangelical Spiritual Church, Primate Elijah Ayodele definitely needs no introduction, he has become a household name for Nigeria, the African continent and across the nations in the world for his unique prophetic ministry.
He has well over 15,000 fulfilled prophecies to his credit and now, it seems like there is no event that happens around that world that Primate Ayodele didn't prophesy. There are always references to his prophecies whenever any notable event occurs, be it good or bad.
Some events that happened in the last few days have also been linked to the prophecies Primate Ayodele said in the past and recently.
There was a landslide In Cameroun last week that claimed the lives of some citizens. Primate Ayodele in his annual book of prophecy titled Warnings To The Nations specifically warned Cameroun against having land issues. He warned them against natural disaster and the landslide was a confirmation of his prophecy.
The former president of China, Jiang Zemin died two days ago due to multiple organ failure. Primate Ayodele had in his prophecy book foretold the death of some former presidents in the world. Jiang Zemin has fulfilled the prophecy.
Also, the governor of Adamawa, Ahmadu Fintiri has escaped death twice in one week after his convoy got involved in a crash four days ago and another yesterday. This led to the death of some of his aides. Primate Ayodele had in an online news outlet warned Nigerian governors to be careful of sad situations like this.
Furthermore, Primate Ayodele was in the news recently when he revealed that star footballers will not make their teams proud at the ongoing world cup in Qatar. Primate Ayodele said it in a video interview uploaded on tiktok that some big names will not shine in the tournament while warning their countries not to rely on them. Just as he said, the world cup has been described as a mystery following the developments that have happened during the course. Despite having arrays of star footballers, Germany was kicked out of the tournament, Belgium followed suit, Tunisia defeated France, Saudi Arabia defeated Argentina, Messi and Ronaldo have been struggling to make a significant difference in the tournament unlike before. These have fulfilled the prophecy of the man of God concerning Qatar 2022.
These prophecies and more have confirmed Primate Ayodele as a true servant of God who doesn't speak without hearing from God.
Philips Anochie Is A Pathological liar, Wife, Vivian Refutes Philips's Allegations that Dr. Chris Okafor 'Rented Her An Apartment' In Lagos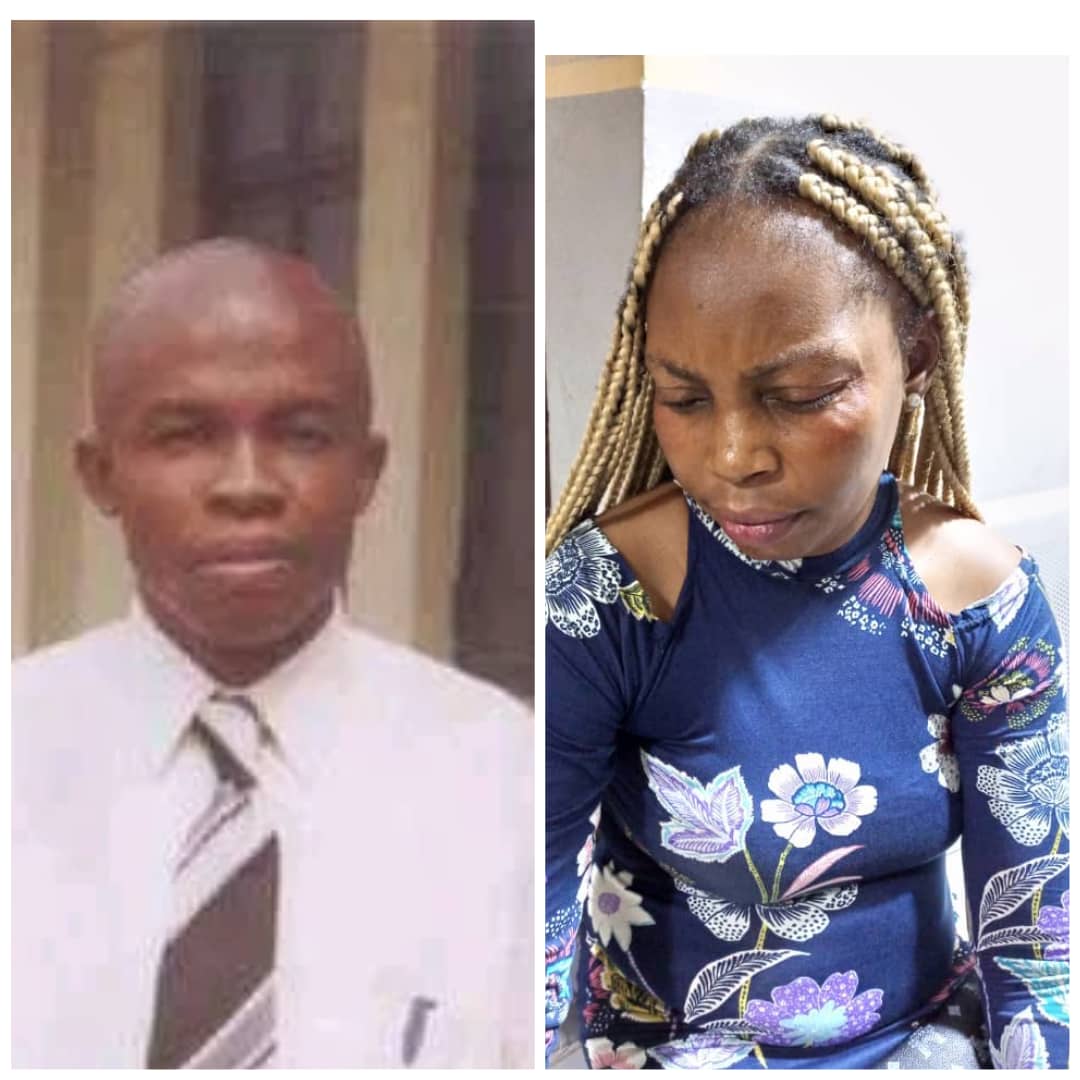 Philips Anochie Is A Pathological liar, Wife, Vivian Refutes Philips's Allegations that Dr. Chris Okafor 'Rented Her An Apartment' In Lagos
On Thursday 1st of December 2022. Mrs Vivian Anochie who has proceeded to Ogun State Magistrate court to filed for divorce between herself and the so called irresponsible husband father of six (6) granted audience to some journalists in Lagos just to clear air and to tell the whole world how irresponsible her husband is when it comes to responsibilities and family affairs, she said they have been separated since 2015 when the so called Philips whom she bore six children for suddenly left them in Lagos to the East for years without looking back which he later called to officially notified her that he has moved on with his life saying further, "he has married another woman in the East". I'm not in deep thoughts when Philips Anochie recently masquerading round the social media engaging some mushroom online to dent the name of Dr. Chris Okafor wasn't a surprised to me because he did the same scenario to his immediate family that made his siblings to disowned him from the entire family I have all their chat WhatsApp conversations if Philips might still want to claim otherwise.
When engaging some respected online platforms, Vivian denounced Philips Anochie and his mushroom online attempting to blackmail by going round the social media/online platforms credited to the Man Of God, with his wrong notion/perceptions towards the great man of God. Dr. Chris Okafor of Grace Nation aka Libration City. Oh! What a fake lecturer, known as Philips Anochie an irresponsible husband, father of six children who failed woefully to perform his duties over his family.
Recall that Dr. Chris Okafor visited Vivian Anochie in Spiritual realms during a church program at Grace Nation aka Libration City which Headquarters located at Ojodu Berger, Lagos. In which the God's sent Dr. Okafor revealed Vivian's fundamental problems openly inside the church auditorium while he also procured an instant solutions just the same way he usually does to all his church members as Holy Spirit led him.
Surprisingly, and to those that can still recollect/remember can attested that there was no area the man of God has ever mentioned or promised Vivian Anochie a rented new apartment rather he was just revealing her storm of life as Holy Spirit had directed him however, this is just a defamation of character emanating from fake lecturer who is better known as Philips Anochie to have comes up after God has used Dr. Chris Okafor in his accurate prophecies to exposed Anochie's evils' act to Vivian. It was a rude shock when Anochie took the message and painted, tweeted it by alleging the prophet of God forcefully took his wife 'Vivian' and rented apartment near the church premises, oh! Really? What a pathological liar who supposed to have been behind the bar would cooked lies from the pit of hell to tannished someone's image by saying "Dr. Chris Okafor Rented an apartment for me at close-by while I leave far away (Shasha), besides "I'm still very new as a member of Liberation City, I located the church through an introduction from a friend who understudied my challenges to attend the Church for prayer solution to my problems, I attended the Church program like every other members will does and to my great amusement as God will have it; God directed the man of God to located me where I was hidden, truth be told, I have never met Dr. Chris Okafor in my entire life, I only attended the church to see whether God will answer and to seek for a lasting solutions to my long overdue challenges, sincerely, I can say this, overand over again, "I have gone to many Churches and it seems my prayers isn't been answered but when I visited to worship at Liberation City, Obviously, God located me in a miraculous way"
It really shocked me , when I was reading Anochie's purported allegations over an innocent man of God. Besides; I wondered how could a sane person would concluded within himself by saying Dr. Chris Okafor's message was actually directed to him if he hasn't been perpetrated evil on us which was purely exposed.
Should I just concluded that the worrisome, confusionist irresponsible husband, Philips Anochie might have something against prophet Dr. Chris Okafor or might be looking for a cheap social media publicity or might be looking for away to extort the innocent man of God. No way he can achieve this as a lazy man.
She went further by saying, she never knew God was going to used the man of God since when her friend had been introducing the church to her for many years back.
In this case as attested to by Vivian Anochie, other Liberation City Church members, obviously the Man of God. Dr. Chris Okafor had been wrongly quoted/accused by Philips Anochie.
In the presence of journalists/reputable media organisations, Vivian Anochie hereby dismissed the purported mushroom online claimed by garrulous, occultic man know as Philips Anochie because there was never a time the man of God, Dr. Chris, rented an apartment for me and my six (6) children and there's no iota of truth in what Philips Anochie portrait on the social media claimed but rather a pathological liar I'm very happy and free that I have gone to the court of law to file for official divorce, in which copy of my divorce letter has gotten to him, real reasons he was trying to malign the already built name of the man of God.
I Vivian, would like to use this medium to beg the respected man of God. Dr. Chris Okafor to kindly forgive Anochie's shortcomings for acted ignorantly while I hereby advises the general public, church members, and all online followers to ignored the purported Anochie's false circulated on social media for his cheap publicity as it's totally baseless and unfounded.
On a final note, Dr. Chris Okafor reiterated that the Gospel of Jesus Christ is never of condemnation, but of salvation. As he would continue to preach and exposed every evil altar in Liberation City whom we know as 'our home', though he has let go, placed Anochie Philips into the hands of God for truth to prevail according to the direction of the Holy Spirit.
Dr Chris Okafor Honoured Again as Vibrant and Outstanding Prophetic Man of God at Prestige Excellence Award and Lecture 2022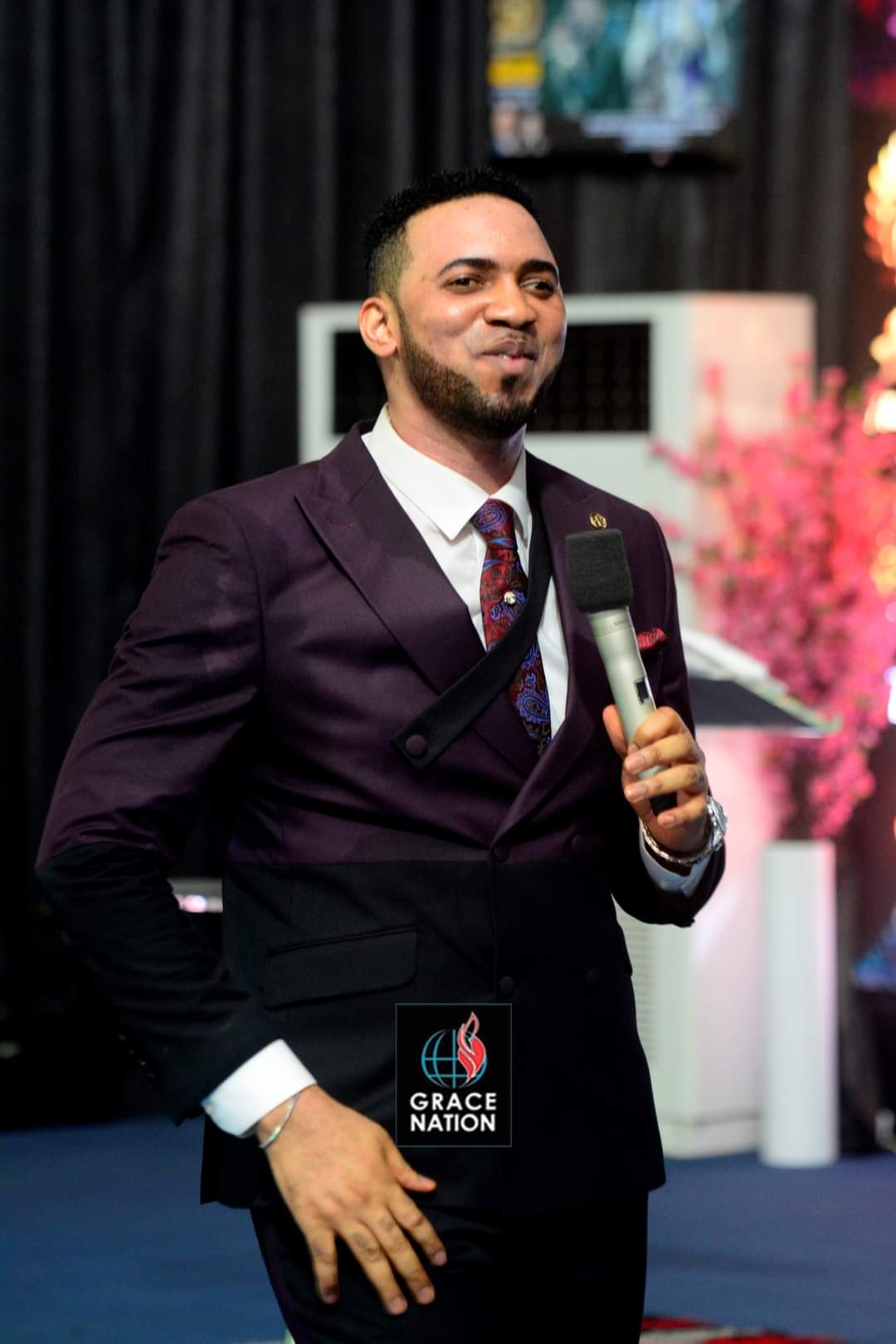 Dr Chris Okafor Honoured Again as Vibrant and Outstanding Prophetic Man of God at Prestige Excellence Award and Lecture 2022
Popular Televangelist Preacher and Accurate seer of our Time Dr Chris Okafor has added another feather to his Philanthropic gesture as he was recently honour as the Most Vibrant and outstanding Prophetic Man of God for the year 2022 at the Prestige Excellence Award and Lecture held in Lagos.
The Lead Pastor of Grace Nation aka Liberation city Dr Chris Okafor was honour for is accurate prophecy and his philanthropic gesture for the widows and less Privileged in the society through his humanitarian platform, Chris Okafor Humanity Foundation.
Represented by his media assistance Mr Sunday Adeyemi, while recieving the Award thank the organiser of the award for the honour, He said whatever you do People are watching and this is a testimony that Chris okafor Humanity Foundation is torching Lifes across the Globe
The Generational Prophet of God as he is fondly called, re emphasised that part of the responsibilities and mandate giving to him by God is to win 2Billion soul to the kingdom of God and as he win souls, he also empowers them through The Chris Okafor Humanity foundation, and keep them in the vain yard of God
God have continually used Dr Chris okafor to Healed, delivered and demystified misery in the Life of many as many of the prophecy given has come to Pass, He is a media friendly man of God with many award received as a result of his contribution to eradicate poverty in the life of Many less Privileged in the society and also win soul to the kingdom of God his media assistant remarked…