THE OSINBAJO, TINUBU COMPARISON BY AYO OLADELE PETERS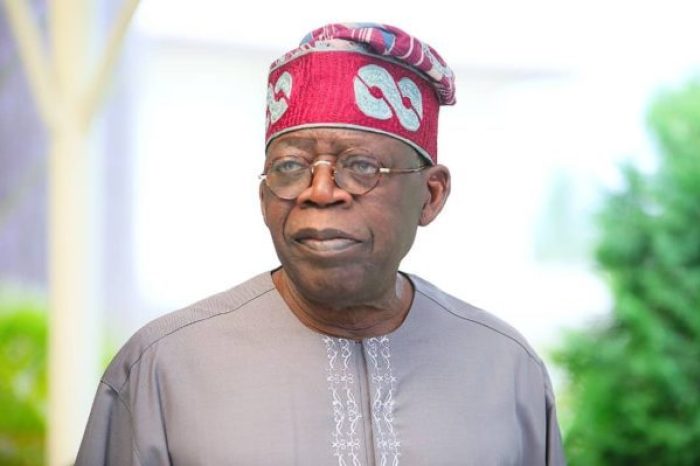 THE OSINBAJO, TINUBU COMPARISON BY AYO OLADELE PETERS
It is implausible that either the Vice President, Professor Yemi Osinbajo or his handlers are unaware of the several obviously sponsored articles and other forms of indecent propaganda in both the traditional and social media projecting the competition for the All Progressives Congress' 2023 presidential ticket as one between Osinbajo and the National Leader of the APC, Asiwaju Bola Ahmed Tinubu.
Virtually all these write ups deliberately seek to de-market and portray Asiwaju in bad light while painting Osinbajo in rosy colors as the best candidate to succeed President Muhammadu Buhari. That nobody within the Vice President's camp has called these mischievous and shadowy characters to order is most unfortunate given Osinbajo's well known antecedents as a protege of the former governor of Lagos State under whom he served for eight years as Commissioner for Justice and Attorney General as well as Tinubu's undeniable role in his ascendancy to Nigeria's number two position in 2015.
One of such feature articles in a recent edition of a national newspaper had the title, 'Osinbajo, Asiwaju: The Race to Make or Mar APC'. It is of course legitimate for Osinbajo to seek to succeed his boss as the next President of Nigeria. But his handlers should sell his supposed aspiration on its own merit rather than seeking to compare the VP's suitability with his former boss, mentor and benefactor in such a way as to impugn the latter's image and credibility. If they have chosen such a tack without anyone from the VP's camp to call them to order, then it is only right to meet them on their own turf on the basis of logic and facts. For instance, the write up in question dwelt at length on what it described as Osinbajo's loyalty to Buhari during his tenure as Vice President as one factor qualifying him not to only succeed his boss but also for the latter to be favorably disposed towards him. This is an emotional argument.
Yes, loyalty is a commendable quality in politics and every other sphere of life. But it is not by itself either a necessary or sufficient condition to qualify anybody to succeed in a critical leadership position particularly at this delicate period in Nigeria's political evolution. And since his publicists are wont to compare Osinbajo's suitability to lead Nigeria come 2023 with that of Tinubu, it is pertinent to ask in what way the Vice President has demonstrated loyalty and commitment to Buhari, the APC or Nigeria better than Asiwaju. Tinubu's key roles both in the formation of the APC and the emergence of Buhari as President in 2015 are well documented and incontrovertible. Even President Buhari has consistently and publicly acknowledged this on a number of occasions. Yet, after the APC's victory at the polls in 2015, some elements within the party for their own selfish reasons sought to draw a wedge between Buhari and Tinubu.
They did everything to distance Tinubu from the administration and alienate him from the President personally with some degree of initial success. It is no secret that Tinubu had negligible impact on or influence in the administration for at least the first phase of Buhari's first term. Yet, Tinubu never took this personal. Given his own political acumen and leadership experience, he knew the kind of complex environment and tremendous pressure under which Buhari was operating. He never hesitated to publicly commend the President's positive sides and achievements while also offering advise on solutions to some of the knotty challenges confronting the administration. This was at a time when many ethnic champions were playing divisive politics and seeking cheap popularity by whipping up sectional emotions. Asiwaju never resorted to this even when he was subjected to all kinds of blackmail by some mischievous elements in the South West. His support for and loyalty to Buhari and the APC has been rock solid.
It was obviously in realization of this that President Buhari personally chose Tinubu to lead and coordinate the campaign for his second term re-election in 2019. The issue of loyalty can thus not be plausibly and credibly raised as a factor that gives Osinbajo and edge over Tinubu. The article under reference also posited without the slightest scintilla of logical or empirical analysis that Osinbajo enjoys better broad support across regions in the country as well as among the youths and the middle and educated classes. These are at best untested assumptions and unproven assertions.
Widespread political support across the component parts of a complex polity like Nigeria is a function of a politician's political structures and encompassing network. Political structures are not impersonal organizational machines. They are made up of teeming numbers of people, of personal relationships and bridges forged by a politician over time. Ever since his emergence as a Senator representing Lagos West in 1991 with the highest number of Senatorial District votes in the country, Asiwaju has not looked back. He has consistently and continuously expanded his personal friendships, group networks and cross-regional bridges over the last three decades. Without any equivocation, it can be safely said that, no politician in Nigeria today enjoys his kind of committed friendships and relationships across ethnic, regional, religious and even partisan divides. This kind of attribute and asset does not come by sitting in the quietness of your abode, feathering your nest and pursuing your personal interest. It is a function of hard work, sacrifice of time, resources and energy as well as commitment.
The attempt to portray Osinbajo as having an edge in popularity with youths as well as the middle and professional classes over Tinubu cannot fly. It is a pathetic non-starter. No political leader in this dispensation has encouraged, empowered and inspired youths to participate in politics and occupy as well as excel in public office like Tinubu. The increase in the number of Local Governments in Lagos State from 20 to 57 under Tinubu, for instance, provided opportunities for scores of youths to experience leadership training at the grassroots level. The number of talented young people identified by Tinubu, offered public appointments and who are now accomplished leaders in their own right is innumerable. Professor Osinbajo himself is one talented professional who was identified by Tinubu and given an opportunity to serve Lagos State with distinction in his area of specialization – law.
It is noteworthy that Tinubu also backed Osinbajo with the appointment of a Solicitor General and Permanent Secretary in the Ministry of Justice, the immensely gifted Mr Fola Arthur Worrey, who was also critical to the successes of the Lagos State Ministry of Justice under Osinbajo. We will recall that at one of the Asiwaju Tinubu's birthday colloquiums, the governor of Edo State, Mr Godwin Obaseki, who delivered the toast, publicly stated that it was Tinubu who spotted him in the private sector and encouraged him to offer his services in the country's public life. Beyond politics, there are numerous young, middle class professionals across diverse spheres of the private sector whose careers have been encouraged, promoted and boosted by Tinubu.
Osinbajo enjoys the clout and influence of public office as Nigeria's Vice President. Anywhere he goes across the country, he will naturally be accorded the protocols and welcome attached to the office. This does not of course mean that he does not have his own admirers and supporters. But Tinubu since his exit from office as governor of Lagos State 15 years ago in 2007 has held no public office. The unprecedented admiration, friendship and loyalty he enjoys across the country today is thus not a function of the aura of public office and the sycophancy it breeds. This speaks volumes of the man, his character, his leadership qualities and the enduring nature of his relationships.
Ayo Peters is a public affairs analyst.
I Spent $300,000 On The Show And Paid Kizz Daniel $60k To Perform But He Refused To Show Up – Tanzanian Show Promoter
I Spent $300,000 On The Show And Paid Kizz Daniel $60k To Perform But He Refused To Show Up – Tanzanian Show Promoter
The promoter of the Tanzanian show Nigerian singer, Kizz Daniel failed to perform has shared his own version of what transpired in an interview with famous OAP, Daddy Freeze.
Kizz Daniel was arrested by the Tanzanian police on Monday over his failure to perform at a show on Sunday, August 7, after being paid.
In the interview, the show promoter who gave his name as Stephen Uwa, said Kizz Daniel refused to perform because the airline failed to bring his bag containing his gold chains and insisted he will not perform without wearing all his gold chains.
"He said the airline didn't bring his bag that is why he cannot perform because his gold chain is not there and he had a gold chain on his neck. He wanted everything."
Uwa said he spent nothing less than $300, 000 on the show including $60,000 to Kizz Daniel as a performance fee, however, the singer flopped everything. He said he was on his knees weeping and begging Kizz Daniel to perform but he refused.
"My company is new here. PaulO is the one I booked Kizz from. PaulO cried all night trying to beg this guy 'Please go to this show", he called in from America!
I paid this guy $60,000 to perform on this show. I went down on my knees. I was like 'Bro, you are damaging me. I am trying to build my company here. You are going to damage me. I begged this guy 'Save my career, save me". I was on the table with Kizz Daniel for like five hours begging him, kneeling for him"
Stephen said the whole venue was damaged as the angry fans destroyed some of the items brought in by the sponsors of the show.
Kizz Daniel Arrested In Tanzania For Failing To Perform At Paid Show
Kizz Daniel Arrested In Tanzania For Failing To Perform At Paid Show
Popular Nigerian Singer, Kizz Daniel Arrested In Tanzania
Popular Nigerian singer, Kizz Daniel has been arrested in Tanzania over his failure to perform at a show he was paid for.
According to reports the singer "blatantly refused" to perform due to unavailability of his clothes he allegedly forgot in Uganda.
In a video posted online, the "Buga" crooner could be seen being escorted from his hotel by security operatives into the back of a pickup truck.
This is the third time in 2022 that Kizz Daniel would be called out for failing to perform at paid shows.
NURTW's Koko Zaria Exposed By His Own Daughter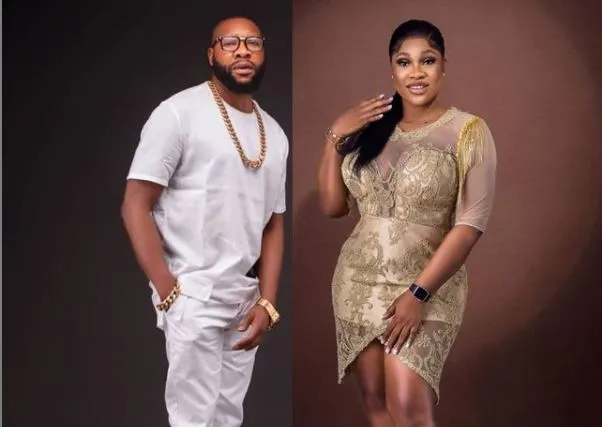 NURTW's Koko Zaria Exposed By His Own Daughter
Lagos State National Union Of Road and Transport Workers (NURTW) executive, Alhaji Ganiyu Oyedepo, popularly known as Koko Zaria has been exposed by his daughter.
Kaosara Omolabake Oyedepo, Koko Zaria's first child is seemingly angry with her father and has taken to her Instagram stories to open his can of worms.
She wrote; "The fact that you are a deadbeat dad is nothing because everyone knows that from day one that's how you are, how could you be so wicked and cruel to me."
"I love you so so much, today I regretted you being called my father, am your first child everyone knows that but I don't give a fuck about it anyways, but at least act like a dad for once in my life today."
"You just showed how heartless you are, you blocked so many ways for me because of your ways lol. I have you and you hurt me everytime I never said anything about it not for once but today you just showed how much you wish you never had me."
"Until my mum called him when I almost died that was when he came true for me. That man hurt me so much, I just wish he never expose me to the world, as his daughter my life would be so much better, he makes people believe he love me and takes care of me, pay my bills, send me to school and all but he never did shit."
"So, if some of y'all follow me because of him unfollow please, that guy he's my worse nightmare. I wish I can talk about what happened. Y'all be clapping on the internet y'all don't know him."
"If y'all think Zaria is taking care of me, y'all wyning yourself, I take care of myself I just want to clear the world I don't use his surname again anyways. Zaria is a bad person, he fucked with my life so bad, I wish I can say it all. Period!!!"