THE SCOAN 'DEPORTATION SAGA' AND THE PROBLEM OF EGO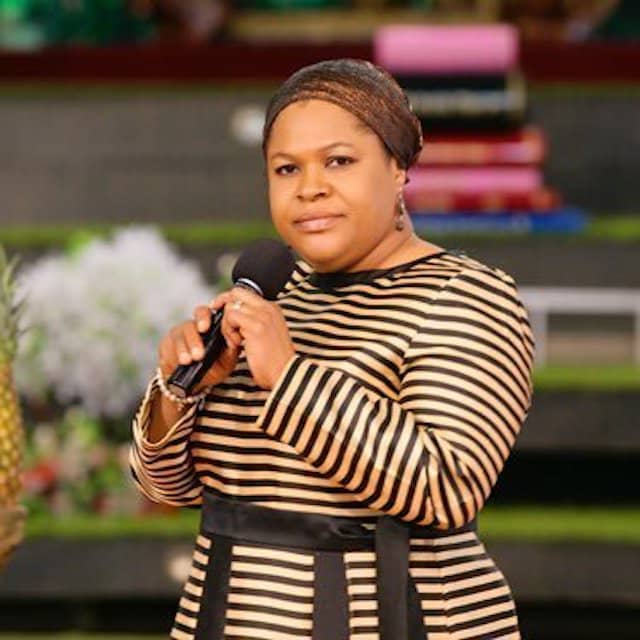 THE SCOAN 'DEPORTATION SAGA' AND THE PROBLEM OF EGO By Patric Iwelumor 
Deportation – The internet has been awash with a twisted story purporting that the foreign disciples of the late prophet TB Joshua were deported from Nigeria, following the advice of Mrs. Evelyn Joshua, the new leader of the church. saga
As much as the said publication tried to paint Mrs. Evelyn Joshua in bad light, it failed to admit the real reason the said disciples were asked to step aside from the affairs of the ministry until a proper audit and restructuring of the church are accomplished.
As an interested party and one who had closely worked with Prophet TB Joshua and his wife, it is important to clear the air concerning attempts to demonise a good woman whose only intention is to put things in order and safeguard the church from the mischievous excesses of those disciples who suddenly went gaga with ego.
Before the demise of Prophet TB Joshua, some of these disciples arrogated so much powers to themselves and usually connived to witch-hunt innocent members and workers of the church. Some of them also connived with contractors to defraud the ministry while going about with the toga of the Disciples of Christ.
When the Prophet eventually died, it was like they had been waiting for that day. Some of them colluded and broke a money vault filled with hard currencies in the strong room and loaded the contents into no less than three giant Ghana-Must-Go bags which they took to the Mountain, where they lived a lavish life, partying day in, day out and eating all sorts of Mediterranean meals.
While all this happened, Mrs. Evelyn Joshua was mourning her husband. All her entreaties to them to come join forces with her to chart a new path for the church proved abortive, as they preferred to laud things over her. They even seized the keys to the strong room and demanded that all her financial requests be channeled to them for approval. During the funeral of the late Prophet, these same "disciples" sidelined his siblings from participating in the programme. They also treated his former disciples with disdain. All this happened before my very eyes. Can you imagine these 'disciples' muting the audio when Prophet Abiara was giving tributes on Emmanuel TV? They were recklessly rude! They wanted everything and everyone to be at their beck and call. Two of them, a male and a female, had even planned to assume the positions of General Overseer, and Wife of the General Overseer, respectively. In fact, they deserved to be flogged on national TV for such a wicked conspiracy. But Again, Mrs. Evelyn Joshua just laughed it off as the infantile musings of overfed children.
Their high-handedness got to a head when a Thai national who was a massage specialist to the late Prophet died in one of the hostels at the prayer mountain. For over twenty four hours when they discovered his corpse, these 'disciples' did not report to the police neither did they let Mrs. Evelyn Joshua know about it. There are suggestions that the man must have died of exhaustion as they converted him into a cook and kept using him at will to prepare Chinese and Mediterranean delicacies for them.
Mrs. Evelyn Joshua had no choice than to step in and take charge lest they destroy the legacies of her late husband who abhorred self-centeredness and arrogance. Even when she asked them to leave the church premises, they were not the only ones affected. Nigerian disciples were also affected. And if not for the motherly intervention of Mrs. Evelyn Joshua, some of them would have been lynched by aggrieved church members and workers whom they had wronged in the past.
From investigations, no disciple was forcefully evicted from The SCOAN and no foreigner was deported, as reported in the media. In order to carry out proper audit and instill some structure into the ministry, many persons had to go and this does not foreclose the possibility of them coming back into the fold of the church. The hue and cry about deportation is the biggest lie from the pit of hell; it is the desperate ululation of persons whose egos have been deflated by providence for the sustenance of the spirit of love and selflessness which were cardinal to the principles of Prophet TB Joshua.
By Patric Iwelumor