Three Arrested for Allegedly Involved in Phone Theft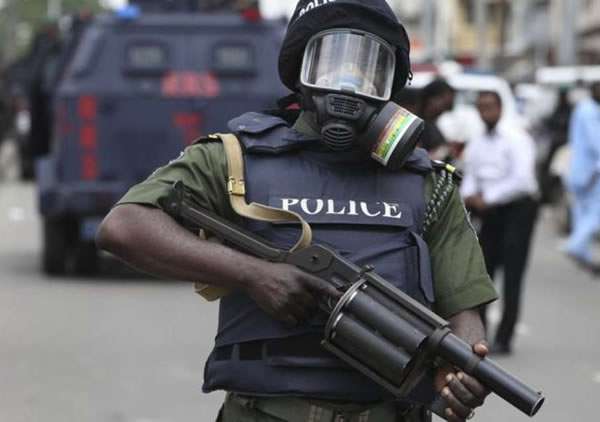 By Ifeoma Ikem
Three suspects allegedly involved in stealing of mobile phone at Ebenezer area in Ejigbo Local Government of the state have been arrested by the police attached to Ejigbo Division of the Lagos State Police Command.
The suspects: Abiodun Aikhoje, 19, SotoChukwu Nwafor, 19, and Victor Paul, 22, were picked up at Ebenezer, 4th Avenue, No: 26 Matu street.
It was learnt that a victim had hinted the Ejigbo police divison that some suspected hoodlum attacked him and some passersby in the early hours of Wednesday, 16th September, 2020 about 4.30am, and collected his bag.
Confessing his involvement in the crime to our reporter, one of the suspects, Abiodun Aikhoje, said that he was sleeping when his friend ,Victor Paul woke him up to alert him that their mobile phones was missing.
"I told him to check for the phones where we plugged them. He came back to inform me that he could not find any of the phones. So, I had to join him in the search of the phones.
"Surprisingly, we did not find the phones. So, I went back to sleep until when I heard some noise about 30 minutes later when some persons started shouting Ole! Ole!! Ole!!! I stood up from my sleep and came outside and stood in front of the shop to watch the unfolding event.
"Later, the police came to arrest me with my friends that someone reported at the station that we attacked him on his way to work in the morning, Aikhoje explained.
On his part, Sotochukwu Nwafor said he was sleeping when one Victor Paul woke him up demanding for his phone. I told him to check where it was plugged. When he came back to say that he couldn't find it, I had to join him in search for the phone, only to discovered that my phone was also missing too.
"I decided to join him in search of the phones because the shop where we slept is owned by my mother. The two of them are my street friends but their parents are not in Lagos.
"I am only assisting them so that they can be sleeping in my mother's shop until they are able to find a comfortable accommodation. My mother have five children and my father is not doing anything for now. As a result of this, its only my mother that is carrying the entire responsibilities of the family.
"I am school dropout since 2015, having stopped in Senior Secondary 2.
He further explained that he was the one that threw a bottle at the victim when he was moving close to our shop. When we stepped out from the shop as we continued searching for the phones, he dropped his bag and started shouting Ole! Ole!! Ole!!!
However, Victor Paul, who hails from Imo State, claimed he is an event planner and also market Airtel kit. He explained to our correspondent that he was woken up by his friends that their phone were missing. When he came out to urinate, he noticed that the phones were not there where they plugged it.
Narrating his ordeal, he said he was staying with his cousin who died last year August after a brief illness. "We were living together and after his death, I couldn't go back to the village.
However, within one month after my cousin's death, I got a job in a factory where they produced Nail Removal. Since the business was not retrieving, the owner said that by January everyone would stop work that was when I started sleeping around in the street before Sotochukwu assisted me with his mother shop to be sleeping before this trouble started," Paul explained.