BBC: Tinubu got it right on territories reclaimed by Buhari— Buratai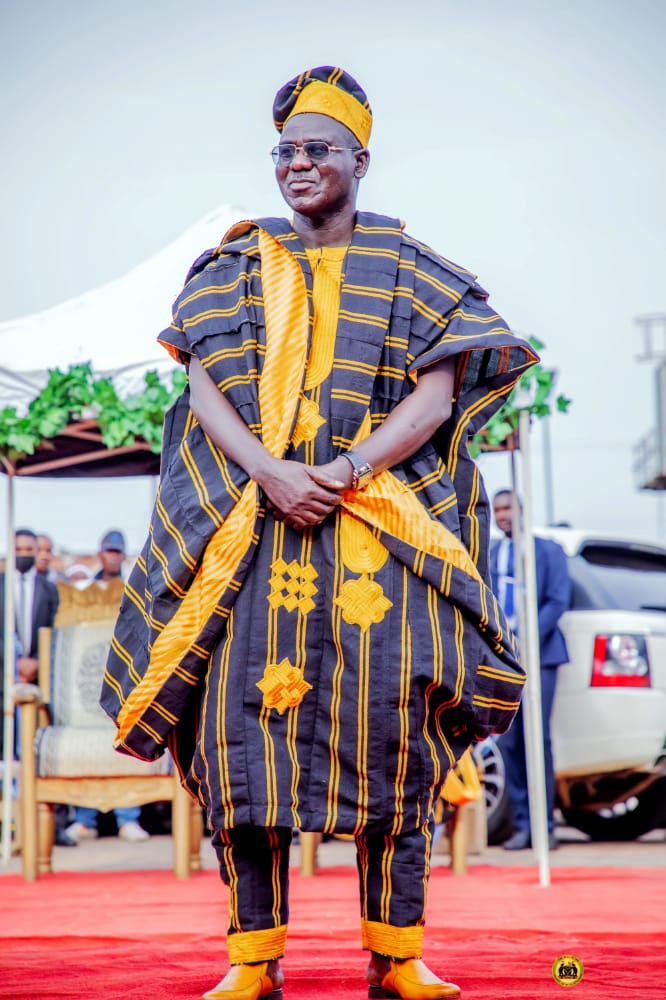 BBC: Tinubu got it right on territories reclaimed by Buhari— Buratai
What is your take on the current military's tactics in decimating banditry and terrorism in the country?
Answer: I'll say, let them maintain it and keep up the aggressive assaults. Additionally, collaboration and synergy with other sister agencies is crucial. They must avoid being distracted and keep their attention on their task.
How would you describe the fight against terrorism in the country since you left office as the COAS?
Answer: Well, you must understand that the military is not a one man show; even when I was in service, I worked with a team, and I am happy to say that many of them are still in service. The current COAS served under me as Theater Commander of OP LAFIYA DOLE now OP HADIN KAI. By and large, I will say that they are doing well. Whatever little success we were able to achieve during my tenure, we did it together; it was a collective effort.
The 2023 general election is just by the corner; what advice do you have for the military to ensure a hit-free poll as far as security is concerned?
Answer: They must stick to their constitutional role and remain apolitical. I understand that the military may be called in to assist the civil police at some point, but only when things are about to get out of hand. I think the electorate must not succumb to fear or intimidation; they should come out and exercise their civic duty. At the same time, all of us must be vigilant; if you see something suspicious, try to say something to the right authorities.
According to PRNigeria the presidential candidate of the All Progressive Congress (APC), Bola Ahmed Tinubu created an impression that the Buhari-led administration had inherited seventeen local governments and about four states which were under the control of foreign Jihadists in 2015. What is your take on this?
Answer: The conclusion and verdict of PRNigeria is false, wrong, and inaccurate. I was the first COAS to serve under President Muhammadu Buhari, GCFR, and even before my appointment as COAS, I was the Force Commander, MNJTF, so I should have correct information and the situation of things in the North-East and Borno State, which is my state of origin. Asiwaju Bola Ahmed Tinubu got it right. As of July 2015, the following LGAs were under Boko Haram in Borno State: Dikwa, Marte, Gamboru Ngala, Kala Balge, Guzamala, Damasak, and in Yobe State, we have Gulani and Gujba. The terrorists also partially occupied Kukawa,Gajiram, Kaga , Mafa,  Bama,  Gubio,  Chibok,  Gwoza,  Damboa, and Nganzai. The wrong impression created by PR Nigeria should be corrected. I understand that they were misinformed, but this is the correct information.
What is your reaction on the report by PRNigeria that foreign technical experts, including mercenaries, assisted greatly in the recovery of the occupied territories in North-East?
Answer: If it does in fact occur, it did not occur during the time that I was in charge.
You actively supported one of the candidates in the presidential primaries of the ruling party. And you are on the side of your party's presidential candidate in this election. Yet, you have always insisted, "I am not a politician." How do you explain this position?
Answer: Our lives are in phases and chapters. When I said, "I am not a politician," that was the truth and nothing but the truth. I was not a member of any political party then. I was a soldier who was under oath to protect and defend the territorial integrity of Nigeria. But as you know very well, that phase of my life is now gone. There is a time to join the Army and serve as a soldier, and there is a time to leave the Army and return to civilian life. I am a democrat; that's why, when I was in the Army, I tried to keep soldiers out of politics and allow the people to choose their leaders as they wanted. We also protected this democracy. So now that I am a civilian, I think it won't be out of place if I heed the call of destiny and enter politics. That doesn't mean I will run for political office. My plan is to form a government with some Nigerians who I believe have good intentions for the country. I initially supported Rotimi Amaechi because I believed in him, but we lost the primaries. However, since the party is supreme and God has willed that Asiwaju Bola Tinubu will be the flagbearer of the APC, it is expected that I should support him to win the elections. This is what I am doing. And this is not a new thing in Nigeria or the US. Generals Shehu Yar'adua, Obasanjo, and Ibrahim Babangida, as well as Aliyu Gusau, David Jemibiwon, Abdurahman Danbazau, and Dwight D. Eisenhower, all played politics after their service in the military. There is no doubt; stakeholders and imminent Nigerians thought that I could add value and so invited me to join them to move the country forward. One thing I want to tell Nigerians is that I will surely add value. There is no doubt about that.
Your name isn't going to fade away anytime soon from the Nigerian Army, both in terms of exploits and enduring legacies. How do you feel about your stewardship?
Answer: Honestly, it humbles me. We wanted to achieve much more than we have, but, you know, things don't always work out as planned. But it's nice to hear soldiers and officers talk positively about us. We did what we thought was best for the army and the wellbeing of Nigeria. As COAS, I worked virtually around the clock daily. Sometimes I just sleep for a few hours.
What do you see as the place of regional cooperation in addressing the security challenges in Nigeria?
Answer: Regional cooperation is strategic in addressing security challenges because our borders are porous and our people are interconnected. Some people in south-western Nigeria have blood relatives in the Benin Republic. Those in the North East have relatives in Chad, Cameroon, and the Niger Republic, as well as in Sokoto and other places. So it is easy for criminals to move into Nigeria from these neighboring countries. What affects our neighbors can easily affect us. Not just us, but the entire ECOWAS membership. When the Boko Haram insurgency started, some people thought it was a Nigerian problem alone, but it has now spread to Burkina Faso and Mali. So, regional cooperation is needed to tackle the issue of small arms proliferation, help with intelligence gathering, and conduct COIN operations. For example, the MNJTF is helping to deal with Boko Haram and ISWAP in a good way.
There is the story of your long connection to President Buhari, beginning with his deployment as Military Governor of North East State. Can you help us recall this and its culmination during your time as Force Commander of MNJTF and COAS?
Answer: Yes, President Buhari and I have come a long way because destiny connected us in 1975, when he was the military governor of Borno State and I was a Form One student at Teacher's College Maiduguri. He used to come to the school in the evenings to watch us play football. When I was running off the pitch to get the ball after hitting the ball so hard that it knocked down one of our classmates, the then-Colonel Buhari said to me, "You this boy! The army is what suits you best.
One thing led to another, and I was transferred to Teacher's College Potiskum, while then-Col Buhari left Borno to serve as Petroleum Minister in the government of General Olusegun Obasanjo. I finished Teacher's College, taught in a primary school at Buratai, and then joined the NDA in 1981. I got commissioned in December 1983 and heard that Major General Buhari was now the new Head of State. I proceeded to Elele in Rivers State, and that was it until sometime in 2015, when he visited Ndjamena as the newly democratically elected President of Nigeria. At that time, I was the Force Commander, MNJTF. When he returned to Nigeria and wanted to appoint his service chiefs, he appointed me as the 20th COAS. So he has been my leader and mentor in the past, now, and always.
What advice is best for the young officers and soldiers on the frontlines of service to the nation?
Answer: I have written and published a book known as Thoughts and Principles on Leadership. I am recommending it to all military officers to read. But that notwithstanding, my candid advice to young officers and soldiers is to remember the seven core Army values: their unit, the Army, God, and country. They must remain patriotic and keep on developing their skills and improving their competence.
 NAPL GMD, Staff Dragged To Court Over False Allegations, Defamation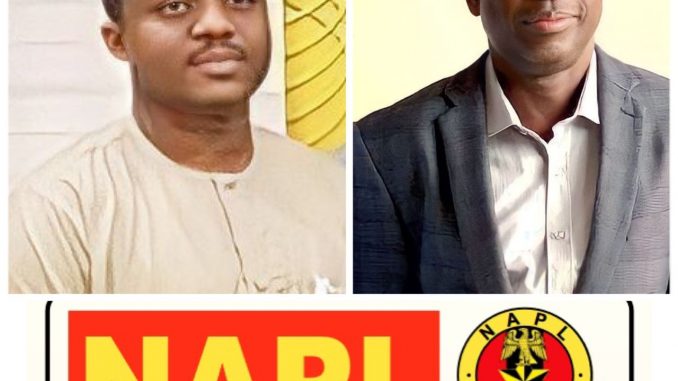 NAPL GMD, Staff Dragged To Court Over False Allegations, Defamation
NAPL– The Group Managing Director (GMD) of Nigerian Army Properties Limited (NAPL), Brig Gen Isah Doma (rtd) and the Human Resources Manager (HRM) of NAPL, Mr Abdulmajid Mustapha, popularly known as 'Mr. Issues' has been dragged to court.
The case was instituted by former staff of the company, Mr. Abdullahi Mohammed. The petitioner accused the GMD and HRM of false allegations and defamation of character.
The GMD NAPL had written a petition to the Inspector General of Police with reference NAPL/G1/300/21/1 dated 23rd November 2021, with the subject:
"Report of Alleged Criminal Misappropriation and Continuous Illegal Dealings with Classified Information belonging to Nigerian Army Properties Limited by Abdullahi Mohammed." The petition had 11 allegations against the suspect.
After a thorough investigation by the FCT State Criminal Investigation Department of the Nigerian Police, a report signed by the O/C monitoring unit of the CID FCT Police Command read:
"It is clear that a case of criminal misappropriation has not been proven against the suspect for lack of substantive evidence."
The O/C also requested the case be referred to the legal section for advice.
In another document signed by the legal prosecution section of the CID, FCT Police Command, it was mentioned that the petition does not amount to criminality.
The legal team also stated that there is no evidence in support or shown to sustain the alleged offence of criminal misappropriation under sections 308 and 312 of the Penal Code Law.
NLC Suspends Strike, Gives Reasons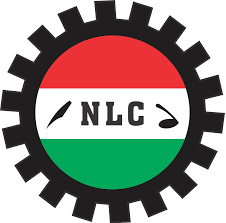 NLC Suspends Strike, Gives Reasons 
NLC– Nigerian Labour Congress, on Monday, confirmed that it will no longer proceed with its nationwide strike planned for Wednesday.
The decision was part of resolutions announced by the Speaker, House of Representatives, Femi Gbajabiamila and confirmed by the President of the Nigerian Labour Congress, Joe Ajaero, after a nearly six-hour meeting between the Federal Government and the organised labour at the Presidential Villa, Abuja.
Monday's engagement is the third in a series of meetings between the government and key labour stakeholders after the President, Bola Tinubu, announced the discontinuance of petroleum subsidy exactly one week ago.
At Monday's meeting, the parties agreed that "The NLC will suspend notice of strike forthwith to enable further consultations.
"The TUC and the NLC to continue ongoing engagements with the Federal Government and secure closure on the resolutions.
The labour centres and the Federal Government to meet on June 19, 2023 to agree on an implementation framework."
Gbajabiamila also announced that the FG, TUC and NLC are to establish a joint committee to review the proposal of any wage increase or award and establish a framework and timeline for implementation.
The Federal Government, TUC and NLC will also review the $800m World Bank Financed Cash transfer scheme and propose inclusion of low-income earners in the program.
Monday's resolution also include the review of the CNG conversion program earlier agreed with labour centres in 2021 and work out detailed implementation and timing.
The Labour centres and the FG will also review issues hindering effective delivery in the education sector and propose solutions for implementation.
The labour centres and the FG will review and establish the framework for completion of the rehabilitation of the nation's refineries.
This also includes a provision of a framework for the maintenance of roads and expansion of rail networks nationwide.
"All other demands submitted by the TUC to the Federal Government will be assessed by the joint
committee," the Speaker said.
On his part, the NLC President said "These are the framework for us to follow in achieving some of the agreements reached here.
"You can see that not is yet in concrete terms. So, at the adjourned date, we will go into more specifics to make sure this knotty issue is resolved."
Asked if the strike had indeed been suspended, Ajaero said "I thought that the speaker read it out."
The President of TUC, Festus Osifo, said the organised labour are committed to resolving the issues raised and alleviating the suffering of those vulnerable Nigerians following the discontinuance of subsidy.
Olivet Baptist High School Alumni Presents Health Walk 2023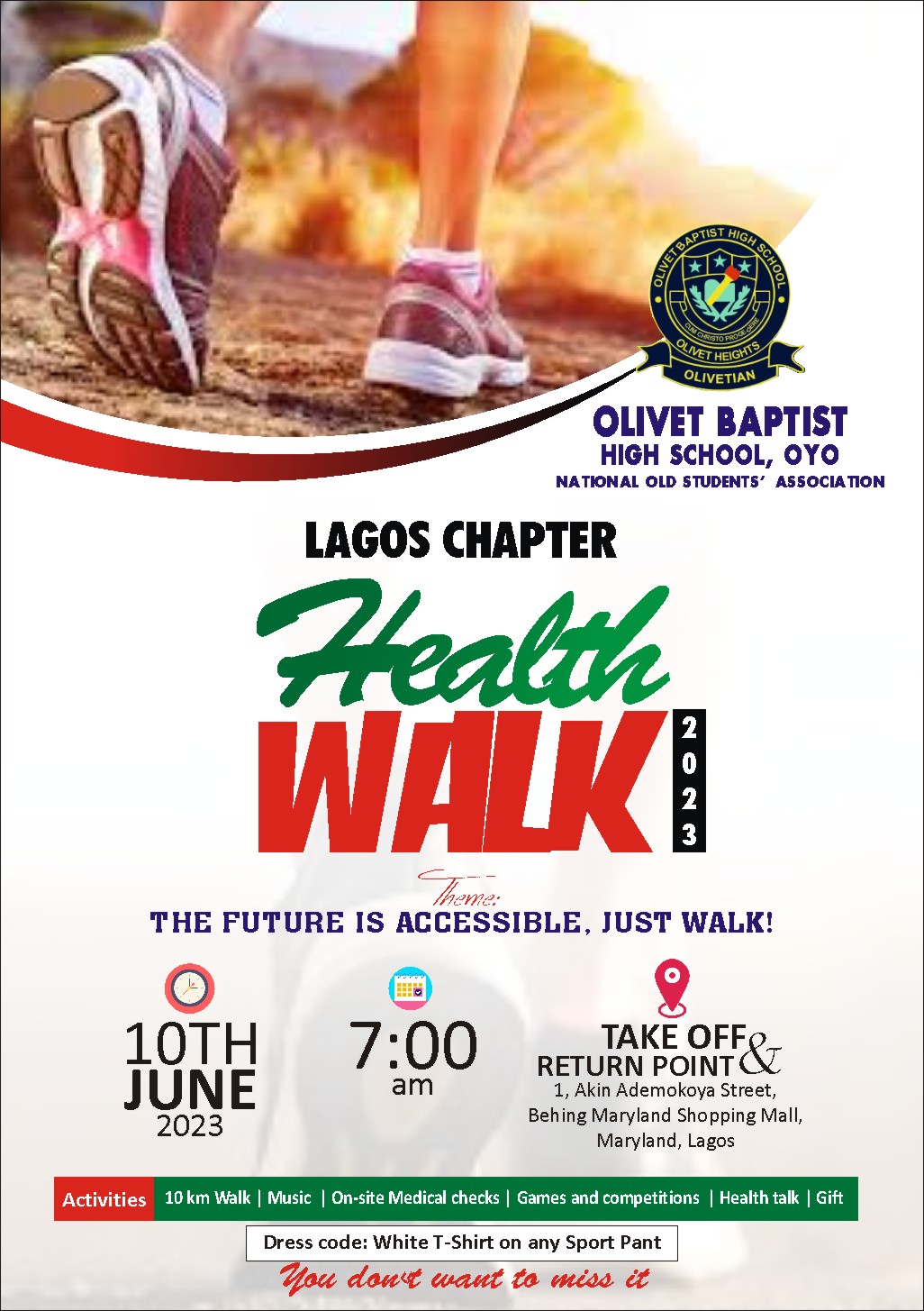 Olivet Baptist High School Alumni Presents Health Walk 2023
The Lagos chapter of the National Old students association of Olivet Baptist High School is set for the 2023 health walk on Saturday, June 10thm 2023 by 7 am. The take-off and return point will be at 1, Akin Ademokoya Street, behind, Maryland shopping mall, Maryland, Lagos.
Its going to be fun and full of activities.
Dress code = White T shirt on any sport pant
*Attractions*
= 10 km walk
= Game
= full medical check up for lucky 3 winners
= plenty to eat
= on the spot Health screening
= aerobics
= goodie bag 🎒 for first 100 people
= music and more
come one, come all
Signed
Rasheedat Adeyemi
Chairperson Healthwalk Committee