Traditional ruler shoots Hausa resident dead in Ogun community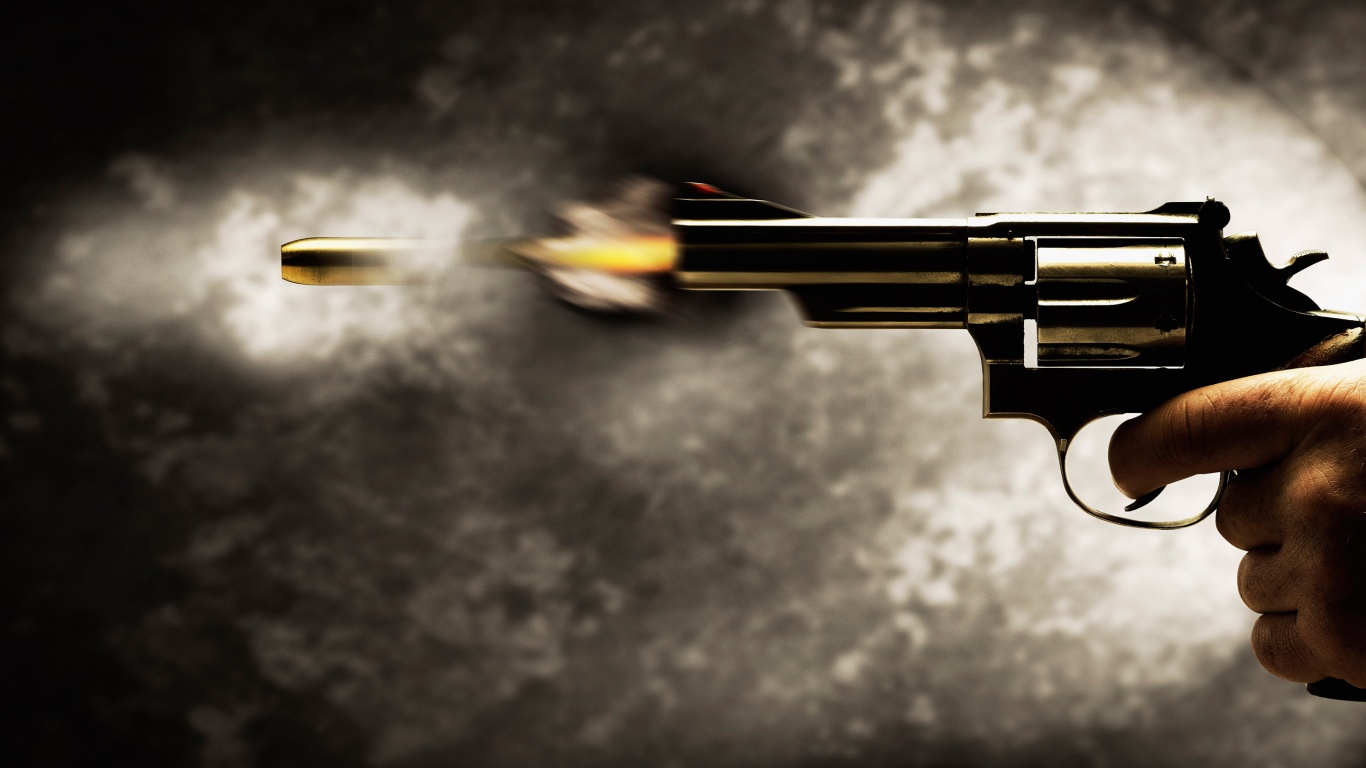 A traditional ruler in the Magboro community, Obafemi Owode Local Government Area, Ogun State, Sanni Shofolarin, has been picked by the Ogun State Police Command for allegedly killing a resident.
The suspect, who is the Baale of Shofolarin town in Magboro, allegedly killed the victim, whose name has not been ascertained, during a fight at a party in the neighborhood on Monday.
The matter was reportedly taken to Shofolarin's palace for mediation when the incident occurred.
The baale was reported to have brought out his gun and in a bid to stop the fight, fired a shot into the crowd, killing the victim.
Punch, however, quoted a source as saying that the monarch only wanted to stop the fight.
He said, "There was a party in the neighbourhood on Monday. At the end of the party, some of the people had a disagreement.
"The people were brought to the baale so he could settle the matter for them. After the baale listened to them, he tried to mediate. But they did not heed his advice and the fight continued after they left the palace.
"The baale, who was angry, brought out his gun and while trying to stop them, fired a shot which hit the victim. He was rushed to a hospital where he was confirmed dead."
The victim, an indigene of Sokoto State, was far from the scene of the fight.
His corpse was said to have been deposited in a morgue in the area.
It was learnt that the baale was arrested by policemen from the Ibafo division, who transferred the case to the State Criminal Investigation and Intelligence Department, Eleweran, Abeokuta.
The state Police Public Relations Officer, Abimbola Oyeyemi, confirmed the incident, adding that investigation was ongoing.
He said, "We gathered that some people were fighting opposite the baale's house and the place became rowdy. He then brought out his gun, and while trying to scare the people away, fired a shot, which hit the victim who died.
"The case was reported at the Ibafo Police Division and the baale was arrested. The Commissioner of Police, Ahmed Iliyasu, ordered that the case be transferred to the Homicide Section, SCIID, Eleweran, for discreet investigation."