TY Buratai Humanity Care Foundation Felicitates With Nigerian Workers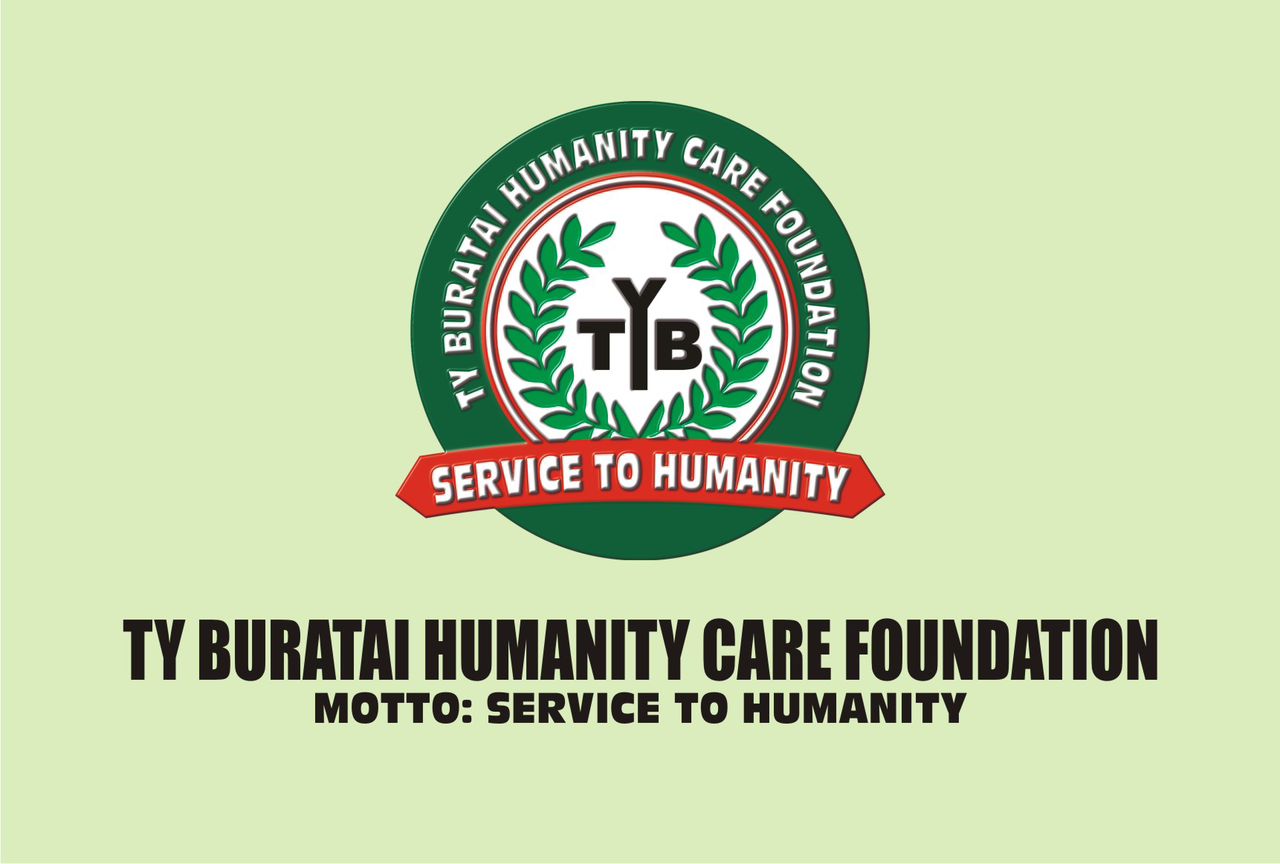 TY Buratai Humanity Care Foundation Felicitates With Nigerian Workers
Dear fellow Nigerians,
On behalf of the *TY Buratai Humanity Care Foundation*, We wish to extend warm greetings to everyone on this occasion of Workers' Day. This day is a celebration of the hard work and sacrifices of workers all over the world, and it is an opportunity to reflect on the importance of their contributions to the growth and development of our society.
As we celebrate this day, it is important to recognize the challenges that workers face, particularly in Nigeria. Many workers in our country are faced with low wages, poor working conditions, and limited access to social protection. These challenges have been exacerbated by the COVID-19 pandemic, which has had a significant impact on the global economy and has disproportionately affected workers in low-income countries like Nigeria.
At the *TY Buratai Humanity Care Foundation*, we are committed to supporting workers and their families, particularly those who are most vulnerable. We believe that access to quality healthcare, education, and social protection is essential for all workers, regardless of their sector or employment status.
As we mark this day, we call on employers, government officials, and civil society organizations to work together to address the challenges facing workers in our country. We urge all stakeholders to prioritize the welfare and well-being of workers, and to take concrete steps to improve their working conditions, reduce poverty, and promote social inclusion.
Once again, we wish all workers a happy Workers' Day, and we pledge our continued support for their welfare and empowerment.
Signed,
Ibrahim Dahiru Danfulani Sadaukin Garkuwan Keffi
National Coordinator, *TY Buratai Humanity Care Foundation*
How I Joined Nollywood Industry 21 Years Ago" – Pretty Actress, Kareem Mariam Reveals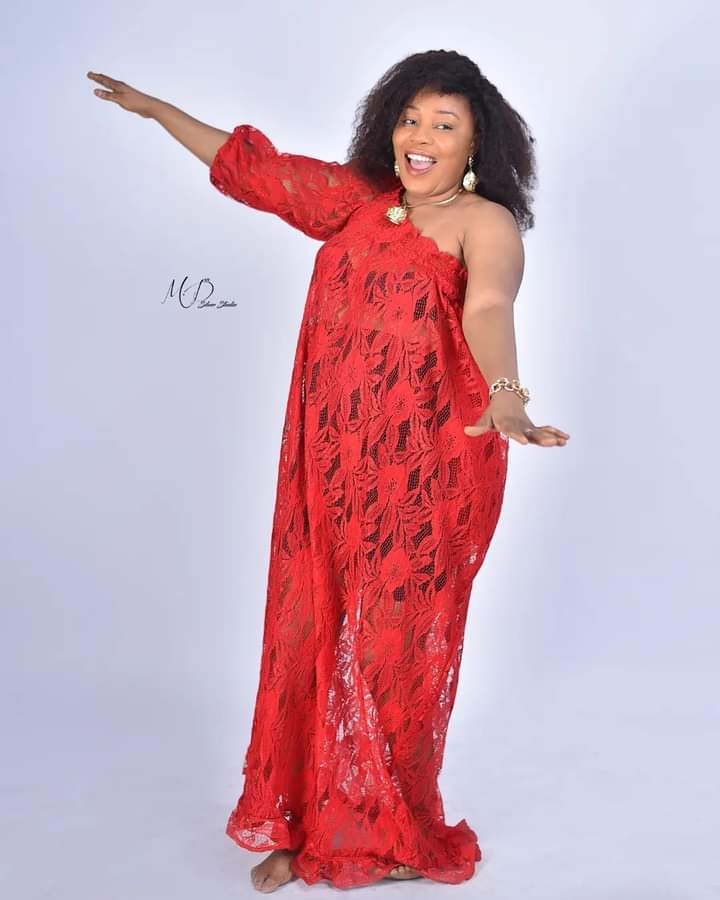 How I Joined Nollywood Industry 21 Years Ago" – Pretty Actress, Kareem Mariam Reveals
Kareem Mariam Abisola stands out among the wave-making actresses in the Yoruba movie genre of Nollywood, boasting a career that spans over two decades. As an actress and movie producer, Mariam shares insights into her journey, upbringing, and experiences within the industry.
Born to a father from Odogbolu and a mother from Sagamu Remo, both in Ogun State, Mariam was raised in Lagos State, specifically in Fadeyi. Her educational journey began at Lagos Mainland Local Government Primary School, followed by Mainland High School, Onayade Fadeyi, Lagos, for her secondary education. Subsequently, she gained admission to Moshood Abiola Polytechnic, Abeokuta, before crossing over to Olabisi Onabanjo University to study Industrial and Labour Relations.
In 2002, Mariam joined the movie industry, influenced by Mr. Olumide, whom she met at a shop while purchasing a VCD. Expressing her interest in acting, Mr. Olumide invited her to the rehearsal ground at Sipeolu in Somolu. There, she became connected with the late Dejo Tufulu, under whose tutelage she honed her skills for six years before graduating. Following this, Mariam sought additional knowledge from Kafila Salem and Bose Joseph to learn the intricacies of makeup.
Since her entry into the industry, Mariam Kareem has produced over 6 movies, showcasing her versatility and creative prowess. Some of her notable productions include "Iwalewa," "Omo Eru," "Eruni Baba Onaloji," "Oju Kan Epa Oju Kan Ere," "Omo Alagbe," "Iboji Alaye," "Akuko Oru," Akiti and many more.
Reflecting on her journey, the actress shared, "I met a man known as Mr. Olumide in 2002 at a shop where I visited to buy a VCD. Expressing my interest in acting while still in secondary school, he invited me to their rehearsal ground at Sipeolu in Somolu. Upon arrival, he connected me with Dejo Tufulu, who became my mentor for six years until I graduated. I produced my first movie in 2007."
Kareem Mariam Abisola's story is a testament to passion, dedication, and the transformative power of mentorship within the Nollywood landscape.
Richard Pryor's Daughter Visits Nigeria, Launches Multimillion Dollar Film Project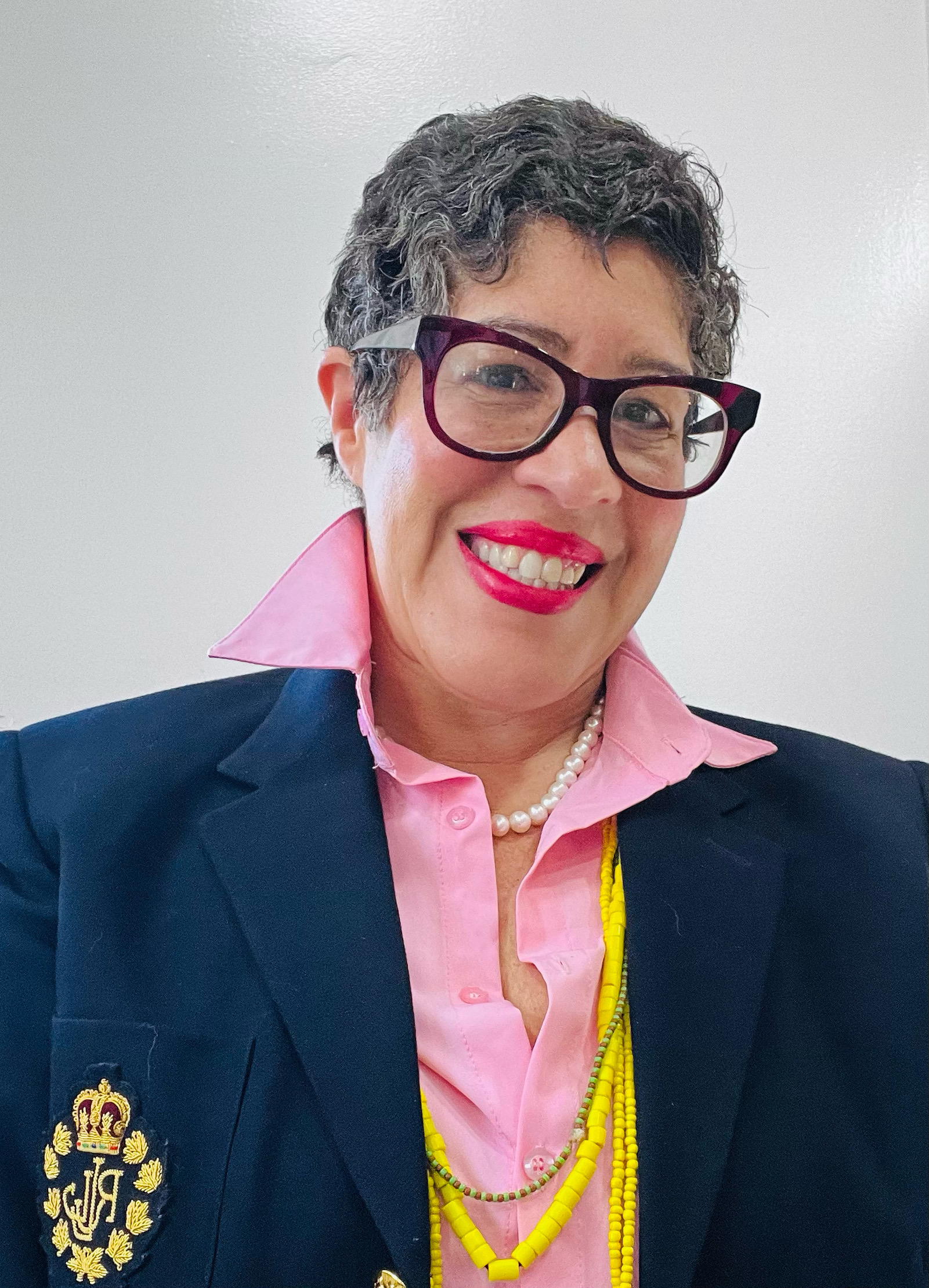 Richard Pryor's Daughter Visits Nigeria, Launches Multimillion-Dollar Film Project
A list Actress, Rain Pryor and Daughter of late Legendary Hollywood actor/stand-up comedian, Richard Pryor, recently visited Nigeria to announce plans to launch a groundbreaking multi-million dollar film project in collaboration with Nigerian producers. 
Acclaimed Nollywood actor and star of Netflix movie, Elesin Oba, Odunlade Adekola will be starring alongside major Hollywood actors in a movie that will bring together both cultures. Pryor says she was excited to have Odunlade as a lead actor after watching many of his films and seeing his range of abilities.
"I am a fan of Nollywood, so in the last year and a half, Nollywood has flooded the United States through Netflix and other streaming platforms. I have watched King of Boys, Jagun Jagun and other titles and I have watched Odunlade, his range of abilities and what he can do. My observation is that he possesses what is needed for the character of Oba Fagbemi in the coming film and that was why we chose him," Pryor explained.
Pryor is currently working with Bola Atta and Chike Nwoffiah, a Nigerian filmmaker and arts consultant on the film project. Whilst Pryor takes on the dual roles of director and Executive Producer, Atta and Nwoffiah  are Executive Producers of the film project.
On the inspiration behind the project, Pryor said, "What prompted the story was my family. I have a family that is rich in tradition and culture and when I travelled to Nigeria to learn about the Yoruba culture, predominantly Ifa, I thought how can I bring together, Nigerian and black Americans to create something that is a mixture of Hollywood and Nollywood. My father, who was a late popular comedian and actor, made profound changes in his life when he came to the African continent and felt that he found his soul and himself and here I am doing the same thing and finding my place."
Atta and Nwoffiah disclosed that the high budget multi-million dollar film project is in the pre-production stages and will begin filming in 2024 with the film set for a 2025 release. Atta also said that the film will be shot in Osun and Lagos state, Nigeria as well as the state of Maryland in the United States of America.
The project focuses on the history and culture of African-Americans and Africans worldwide, tracing their roots back to Nigeria. Rain Pryor, who is an actress and entrepreneur, is not only bringing Hollywood and Nollywood together but also promoting tourism and cultural exchange between Nigeria and the United States.
The 54 year old who said she is enthralled with the Nigerian culture, which informed why she adopted the Yoruba name,  Osunyemi Oriomodun said she is fascinated by the beauty and richness of African culture looking at the nexus between the religion of the people and its essence. 
"You can't really tell the story without being where the story originated from and that is why I am in Nigeria and have visited different cities including Ile Ife known to the Yoruba as the source. 
Pryor said her ultimate goal is to 'go home, go to motherland, come to Nigeria, and  your roots. Immerse yourself in the culture because no one has yet done an International Film of this magnitude between Hollywood and I believe that it will get people excited in the States to say let's go to Ngeria. Let's see what it's about"
Why I Dumped Islam To Worship Ifa"- Popular Nollywood Actress, Adenike Alajogun Reveals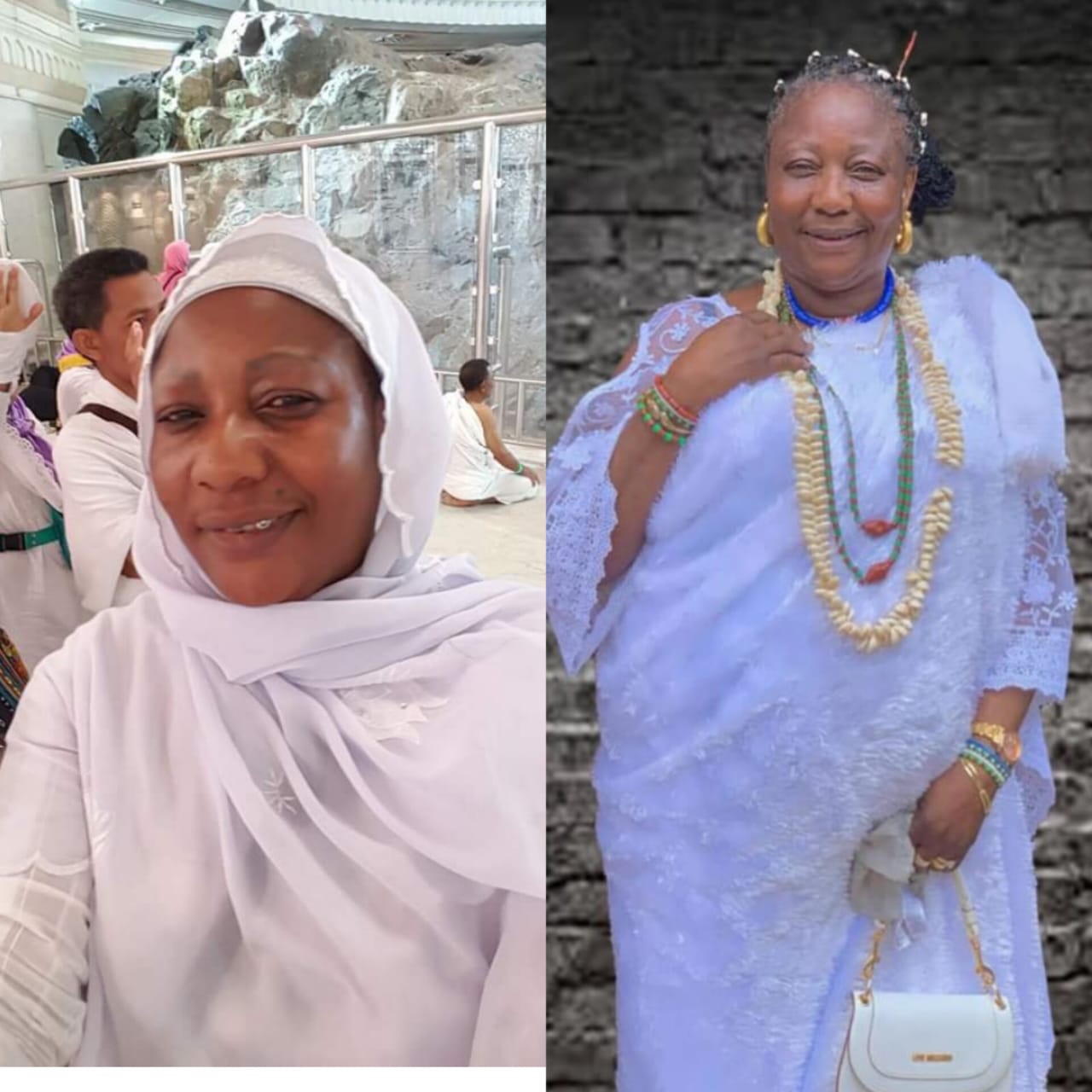 "Why I Dumped Islam To Worship Ifa"- Popular Nollywood Actress, Adenike Alajogun Reveals
UK-based Nollywood actress and socialite, Adenike Alajogun, has sheds light on her decision to embrace Ifa religion after leaving Islam three years ago. Amidst social media controversies, especially on Facebook, Adenike discusses her journey and beliefs in an exclusive interview with entertainment journalist Gbolahan Adetayo, coinciding with her birthday on Monday, November 27th, 2023.
When asked about the shift from Islam to Ifa worshipping, Adenike attributes her decision to Eledumare's will and a quest for personal truth. Born into a Christian family with ancestral roots in Ifa worship, she emphasizes that the switch is a personal choice, and her supportive husband, hailing from Afobaje's family in Imeko, Ogun State,embraces traditional beliefs.
Reflecting on her pilgrimage to Mecca seven times, Adenike explained that despite the religious experiences, she didn't find spiritual fulfillment until she embraced her forefathers' tradition. "I feel at home, comfortable, and confident now," she stated.
Addressing the change in her name from Anike to Adenike, she clarifies that Anike is an Oriki (appellation), not a name, while Adenike signifies a real name. She associates "Ade" in Adenike with the crown on her Oracle "Ade Ori Ifa Mi," emphasizing Ifa's significance. Adenike proudly declared herself Iyanifa since August 2020, sharing her deep connection to Ifa through her family's background.
As she celebrates her birthday, Adenike expresses gratitude for another year with her family. She acknowledged the challenges faced when transitioning from established religions but remains resolute in her commitment to Ifa. Looking forward, she reveals plans to produce a movie detailing her journey back to her forefathers' religion, promising an enlightening story for all.
In her words, "I won't really say what brought me back to Isese, but I am planning a movie towards it soon where everyone will see the reason."