UNILAG Undergraduate Emerges Winner In Shaltoux Lozenges' #Myvoicemyidentity Contest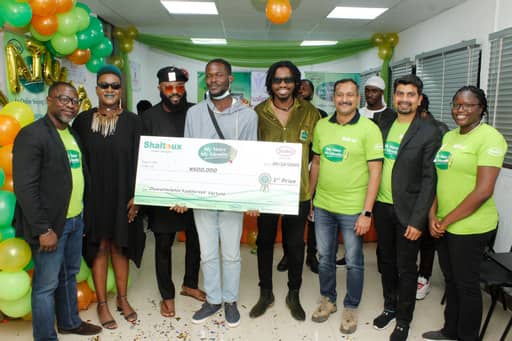 Winners have emerged in "My Voice, My Identity,'  an online vocal challenge,  an initiative of a leading pharmaceutical company, Shalina Healthcare, makers of Shaltoux Lozenges.The winners were announced in Lagos on Friday.
The contest which was for budding musicians and music enthusiasts to showcase their unique voices and win exciting prizes ran for four weeks where every contestant created a freestyle 30 to 60-second-video, followed Shalina Healthcare's social media handles and invited friends to follow.
At the end of the day,  eight finalists emerged for the grand finale from the pool of hundreds of entries which were judged based on the video's creativity and tractions, as well as voice quality, creative rendition and number of engagements. While featuring packs of Shaltoux Lozenges or creative use of the product in the short video was also considered as an added advantage.
At the grand finale held on Friday,  Oluwatimilehin Fadimimu Fortune UNDER GRADUATE OF UNILAG emerged the winner and went home with a sum of five hundred thousand naira (N500,000) while Aniete Akpabot and Otobong Bennet emerged the first and second runner up wining three hundred thousand naira (N300,000) and two hundred thousand naira (N200,000) respectfully.
Meanwhile, during the contest, there were also weekly prizes, which included one hundred thousand naira (N100,000) each for two weekly winners in the four weeks and fifty thousand naira (N50,000)  each for five runners up weekly for the four weeks of the online vocal challenge. These were outside consolation prizes and lots of branded items.
Welcoming guests to the presentation event,  Folorunsho  Alaran, the Head of Corporate Marketing of the pharmaceutical company said the company is proud of the product, Shaltoux Lozenges and also proud to connect the product with its consumers in a very resourceful way. "We are proud to have a product that restores back your identity which is your voice.  We are proud to have a product made of natural ingredients to take care of your voice. And we are proud that with the product we are touching Nigerians in many positive ways.  With this contest,  we have brought out hidden talents in many Nigerians which we are rewarding today.  I use this opportunity to thank the entire team that worked on this,  the host of the challenge, VJ Adams, the judges,  the media team and also my colleagues at Shalina." He said.
Also speaking at the event, the company's Head of Business (Pharma) West Africa, Arum Raj said; "Shalina is not just here for business, but also for capacity building, development of pharmaceutical industry as well as bringing the best out of its consumers.  That is why we are employing different ways to touch the lives of the people."
In the same vein,  Sandeep Sahu, Head of Brand Marketing of the company who also spoke at the event said the company is positioned to "provide quality medicine that are affordable and available all over Africa. We are in over 15 countries in Africa and we have over 350 products in 12 therapeutic categories.  Shaltoux Lozenges is one of them. It is made of natural ingredients such as ginger,  liquorice, beleric, turmeric and mint.  So when you think about nature,  you think about natural and when you think about natural you think about Shaltoux Lozenges. A natural way of getting your voice back."
Speaking on the concept behind the online vocal challenge, the company's Consumer Brand Manager,  Oluwabusayo John said; "Shalina came about the vocal challenge taking into consideration two things that unite Nigerians- sports and music.  Music is one aspect of life that connect Nigerians together and when you have a product like this, it is better you connect with music in order to resourcefully connect with a good number of your consumers. Every popular musician is identified by his or her voice. So with Shaltoux Lozenges,  which is made of natural ingredients to clear your voice, it's a natural thing for us to come up with something like 'My Voice My Identity' to connect with our consumers. And it is a thing of joy that people across Nigeria, far and wide keyed into it and participated."
In his response after receiving the Grand Prize, the grand winner of the vocal challenge, Oluwatimilehin Fadimimu Fortune, who was visibly elated, thanked Shalina Healthcare for giving him the opportunity. According to him; "this is unprecedented in his life and he would continue to cherish the experience."
In their respective remarks,  the host of the vocal challenge, a Nigerian video jockey and television presenter, Adams Adebola popularly known as VJ Adams and one of the judges of the contest, Iloose 'Ilowitdflo' Omohinmin, a media personality, TV presenter/producer and On Air Personality, appreciated the company for the opportunity given to them. Adams said; "it's an honour to do it with Shalina. It is a great privilege. And I must say that Shalina is not selfish, some companies are just concerned about selling, but Shalina  is discovering and rewarding talents, as well as developing and giving back to the people."
Remarkably, the concept which has the highly experienced team of 3P Primaa Productions and Promotions headed by cerebral  Prince Adeyemi Aseperi- Shoninare as part of its development and execution teams is centred on objectives which sought to connect the products to its loyal consumers' lifestyle and aspirations.
Meanwhile, one of the highlights of the event was the celebration of the memories of Lanre Fasasi, a former Nigerian musician and music producer, popular known by his stage name, Sound Sultan. Until his death earlier this year,  he was the initial host of the contest which was earlier billed to run from February to April 2021. To cap the celebration of his memories, a one minute silence was held in his honour.
FG Deploys 10,000 Booklets To New P/Harcourt Passport Production Centre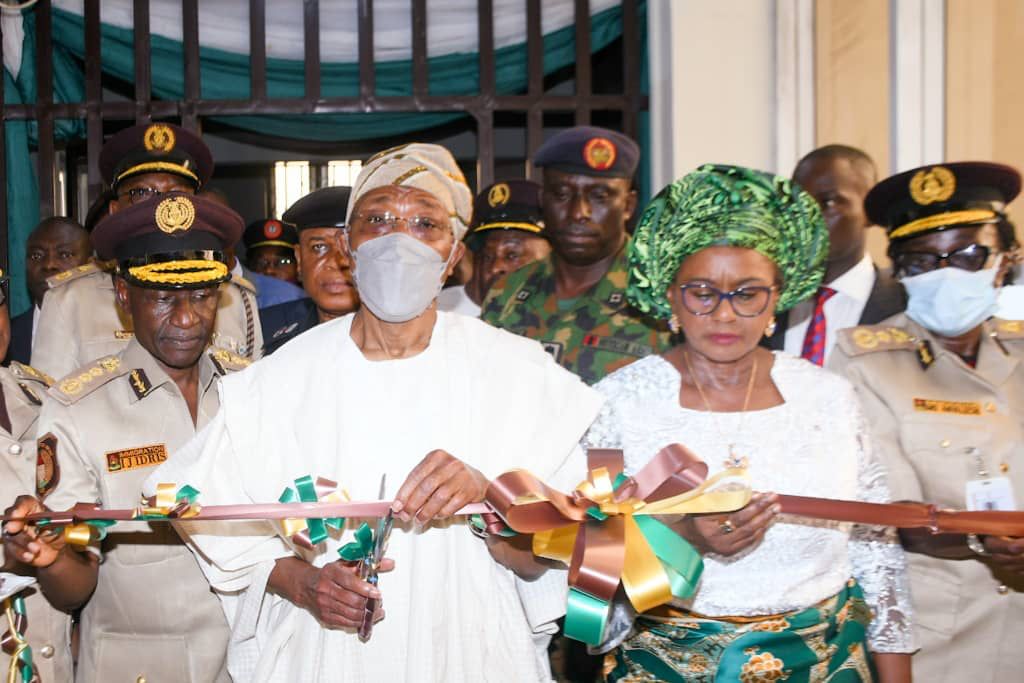 FG Deploys 10,000 Booklets To New P/Harcourt Passport Production Centre
There is no shortage of booklets again for the production of passport in Nigeria, the Federal Government has revealed.
This was made known by the Minister of Interior, Ogbeni Rauf Aregbesola, at the commissioning of the Enhanced Passport Production Centre in Port Harcourt, the Rivers State Capital on Tuesday, 9 August, 2022. The newly commissioned passport centre will now be responsible for the production of passport demands from Rivers, Cross Rivers, Akwa Ibom and Bayelsa States.
"We have left no stone unturned in our quest to make passports available to Nigerians. Last year alone, we provided 1.3 million passports to Nigerians. As of today, there is no booklets shortage in Nigeria.
"As at the second quarter of this year (in June), the NIS have provided 645,000 passports out of the 750,000 applications received. To address the challenge of the backlog, we have sent 11,000 booklets to Ikoyi, 11,000 to Alausa and 8,000 to FESTAC centres in Lagos.
"We have also sent sufficient booklets to all the centres nationwide to address this challenge. There is therefore no excuse again for delay and non-issuance within a reasonable period," Minister told the cheering public.
The Minister also urged the listening public to make sure they apply by themselves online to avoid being shortchanged by unscrupulous elements.
"I will urge applicants for the Nigerian passport to apply early enough before their travel date to avoid cutting corners and falling into the hands of scammers and other opportunists. It is important also that they apply by themselves at the Nigeria Immigration Service portal and not through touts and unscrupulous officials, which often bring heartaches.
"We have provided a window of six weeks and three weeks for fresh application and renewal respectively, after biometric data capture, by which time, other things being equal, the passport will be ready for collection. This timeline is to enable NIS investigate and validate the claims of applicants and confer integrity on the passport issued. It is a reasonable provision in passport administration by global standard. There is no wait-and-get passport service anywhere in the world. The only wait-and-get passport is passport-sized photograph from Polaroid camera," the Minister stated.
The Minister further stated that the Passport Production Centre launched today will serve applicants from Rivers, Cross Rivers, Akwa Ibom and Bayelsa States, but was quick to add that it doesn't confer any advantage or disadvantage on any of the centres, noting that a deployment of 10,000 booklets has been deployed to serve the fours states with immediate effect. He also stated that there are currently no backlogs in any of the four states.
"The production centre we are launching today will serve Rivers, Cross Rivers, Akwa Ibom and Bayelsa States for production purpose only. It doesn't confer any advantage or disadvantage on the applicants in any of the four states. It's simply a production centre.
"We have also delivered 10,000 passports to this centre. This is in addition to the fact that there are no backlogs to be cleared. In some advanced countries we often like to cite, it takes months to procure their passports. But in addition to the standardized timeline, we have also introduced tracking mechanism in the application process, to enable applicants monitor the progress of their application.
"We are also introducing data capture centres all over the country before the end of this year, to eliminate physical contacts with NIS officials. We shall continue to introduce necessary and available innovations to passport administration in order to best serve applicants in our quest for establishing citizenship integrity," the Minister stated.
While speaking, Governor Nyesom Wike, who was represented by his Deputy, Dr. Ipalibo Gogo Banigo, promised to continue to support the Nigeria Immigration Service in the state, as it was the policy of his administration.
"We would continue to support the Nigeria Immigration Service, just as we provided the building now housing the production centre.
"Just as we provide support to all security agencies in the state and in particular, the agencies under the ministry of Interior, we would continue to prioritize the welfare of the citizens of the state," Gov. Wike stated.
During his opening address, Acting Comptroller General of the Nigerian Immigration Service, Idris Isah Jere, revealed that the service will no longer condone any act of indiscipline by officer, noting that they must be professional in carrying out their assigned duties.
Also at the event were: the General Officer Commanding, 6 Division, Nigerian Army, represented by Brig. General EC Echebuwe; Commander, 115 Special Operations Group, Group Captain AA Opaleye; Commissioner of Police, Rivers State Command, Mr. Friday, Eboka; Controller of Customs, Rivers State Command, Dappa Williams; Rivers State Director, Department of State Services, Mr. Mohammed Shittu; Sector Commander, Federal Road Safety Corps, Umar Salisu Galadunchi; Rivers State Commander, National Drug Law Enforcement Agency, Mark Balm; amongst other dignitaries.
Gov. Akeredolu Confirms The Arrest of Owo Church Attackers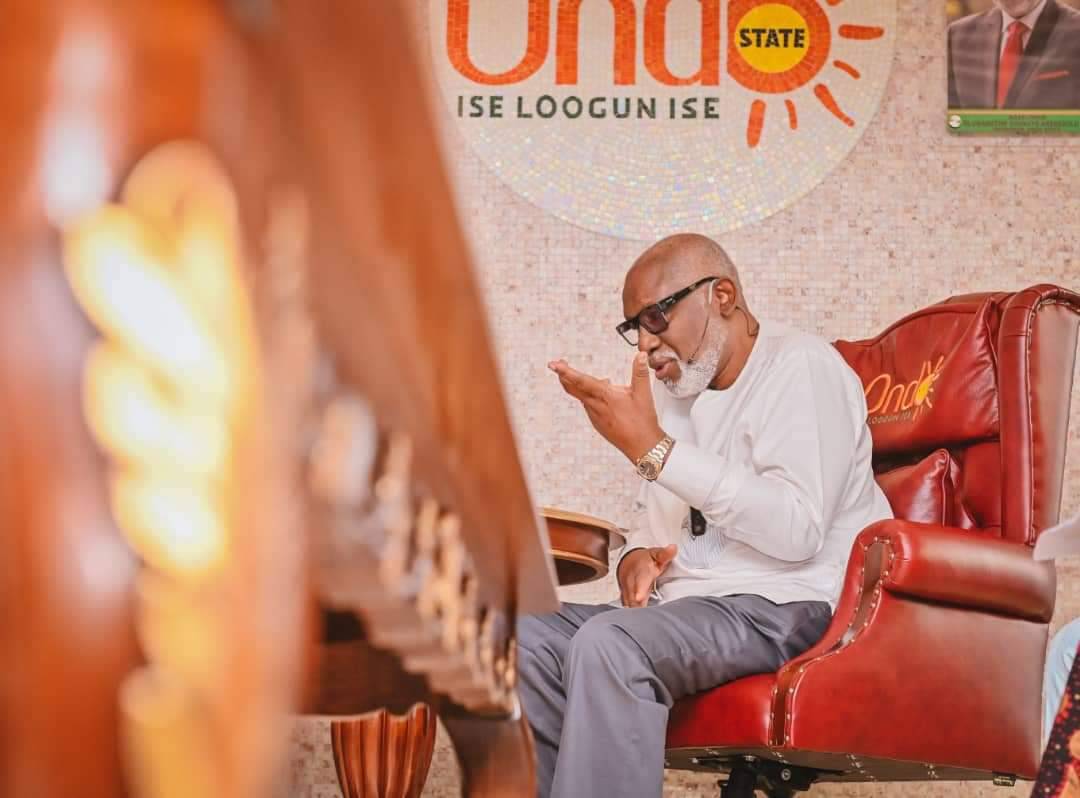 Gov. Akeredolu Confirms The Arrest of Owo Church Attackers
Ondo state governor, Governor Akeredolu has confirm that the terrorists responsible for the owo attack has been arrested. He took to his twitter page to affirm what the defense minister said in the early hours of Tuesday about the arrest.
On his twitter page he said: "I am happy to announce that we have confirmed the arrest of the attackers of St Francis Catholic Church, Owo. The Chief of Defence Staff, Gen. Lucky Irabor has also announced it. We have known for a while but we needed not to come out with it because more works are still ongoing.
Five of the attackers have been arrested, including the owner of the house in Owo where the attackers stayed before the June 5 attack, while the security operatives are still on the trail of some of them.
We did not spare a moment in trailing the terrorists since the horrendous attacks on innocent worshippers. We will continue to give the necessary supports to our security agencies towards protecting the lives and property in the State."
Recall that on June 5, some group of terrorists attacked a church in owo leading to loss of lives.
Air Peace announce suspension of flight To South Africa Over cost of Aviation Fuel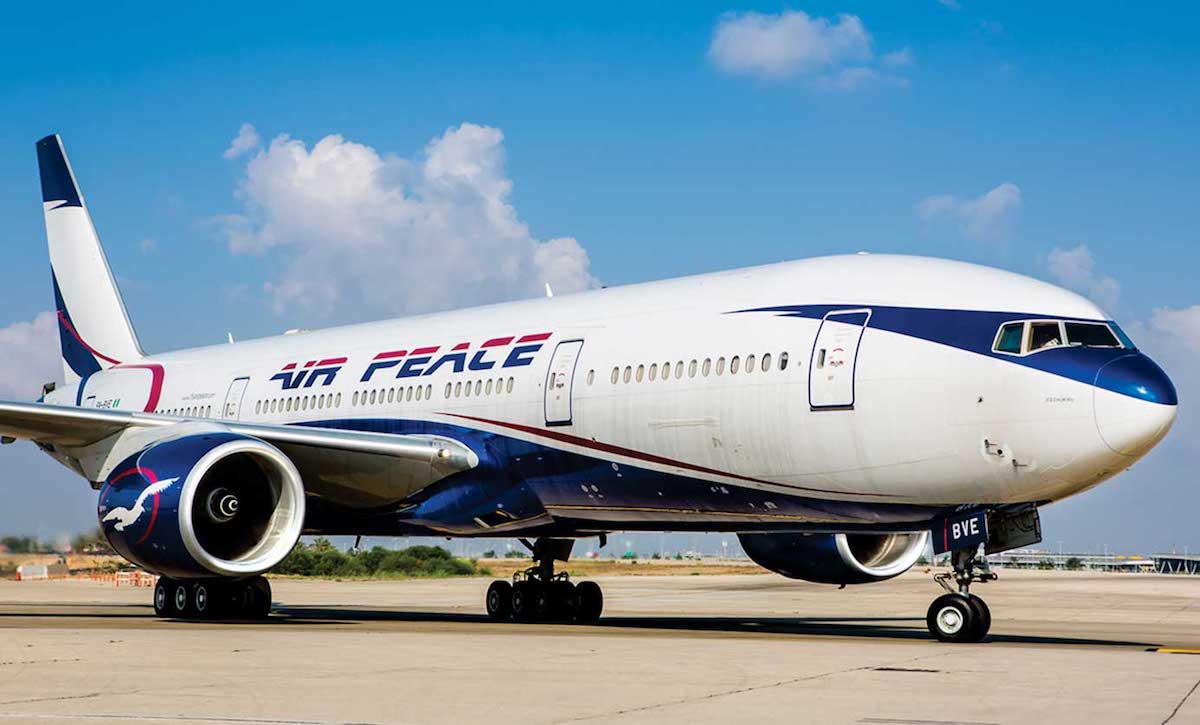 Air Peace announce suspension of flight To South Africa Over cost of Aviation Fuel
Air Peace has announced the suspension of flight services to Johannesburg, South Africa, effective from 22nd August 2022.
The Airline, in a statement, cited the increasing cost of aviation fuel, worsening forex scarcity and the delay in the issuance of visas to intending passengers.
It also urged passengers whose flights are affected to reschedule before 22nd August, 9th October or request a refund.
Air Peace also expressed optimism that the issues which had caused the suspension would be addressed before October.
The statement read: "We hereby inform the flying public that effective from August 22, 2022, our Johannesburg flight operations will be suspended till October 8, 2022.
"This development is regretted but has become inevitable due to the delayed issuance of South African visas to travellers, worsening forex crunch and the increasing cost of aviation fuel as well as its scarcity.
"However, having informed the South African High Commission in Lagos of the effects of the difficulty in getting SA visas by Nigerians, which consequence is the abysmally low passenger loads on our flights to and from Johannesburg, we believe that the situation will have improved within the next 60 days. Hence, our willingness to resume operations on the October 8, 2022.
"Passengers whose flights are affected have the option of rescheduling to fly before August 22, 2022 or from October 9, 2022. Passengers can also request a refund.
"We apologise for the inconveniences caused and will keep the public updated while we hope the situation improves."