Mighty Visitations: Unusual Response Produces Unusual Results – Dr Chris Okafor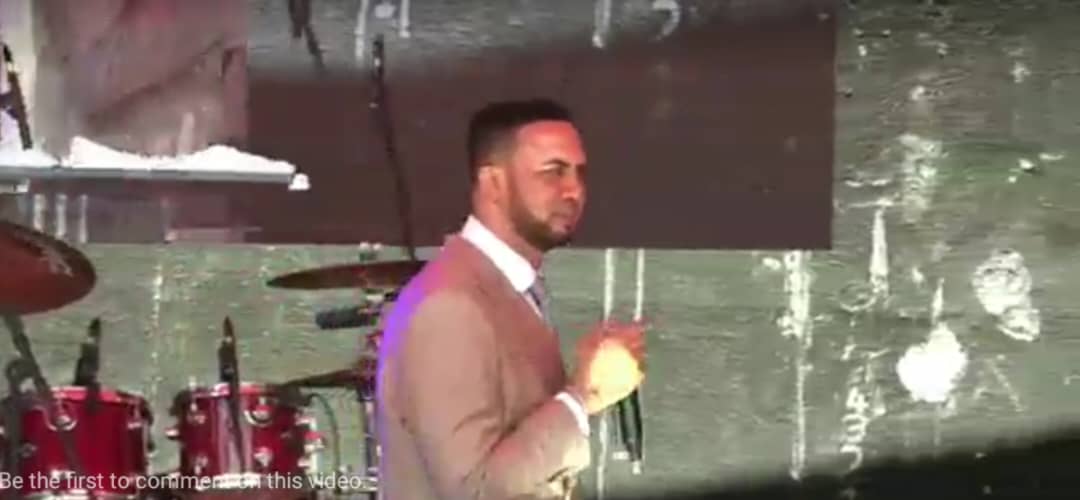 Mighty Visitations: Unusual Response Produces Unusual Results – Dr Chris Okafor
— Zimbabwe Mighty Visitations Conference Ends with Diverse Miracles, Healings and Deliverance.
Sahara Weekly Reports That Mind blowing Miracles,Healings and Deliverance climax the 3 days Prophetic conference, The Mighty Visitations in Harare Zimbabwe as many participants to the conference have begun to testify to the Mighty hand of God upon their Life.
A woman who will not want her name mentioned gave a testimony at the conference venue that, three days ago when the Prophetic conference started, she came to the conference with the issue of blood, she said after the declaration by the Generational Prophet of God, the blood issues stop and today she is free and came today without putting any thing on and blood that flows out of her ceased, I am free, God of Grace Nation has visited my situation, am completely delivered she confess.
Also a young boy, who has difficulty in hearing, this situation has kept the young boy out of school and his parents had visited some many places, Hospital and churches but no solution, but this conference put together by God himself has been permanent solutions to my Son issue, he can hear clearly now, the parent of the little boy thank God.
In his sermon with Topic Nothing speaks until the blood speaks,the Lead Pastor of Grace Nation Worldwide aka Liberation city and the convener of Chris Okafor world outreach COWOM, Dr Chris Okafor said not until you do something usual you cannot get Unusual Results, when you do something that attract elohim upon your life, you altars will speak for you, and if your altars lack oil, heaven can't speak on your behalf.
The Generational Prophet of God continues that, when you partner with God, it gives God confirmation to intervene on your behalf, God will not just show up until you invite him, one of the major things that show that you invite elohim into your situation is the blood on your altars, if your altars has blood, it's indicate you are in partner with God and at anytime, you are in need of heaven blessings the blood on your altars speak,, so how do blood speaks, the man of God said Blood speaks on one behalf in the days of Trouble, when I see the blood inshallah pass over, the Generational Prophet of God Dr Chris Okafor remarked.
It was miracle galore as the Mighty Visitations Conference Ends, God uses his servant even more than before, destroying the network of the devil, he delivers the downtrodden and bless many awaiting mother's with miracle babies among many other testimonies.
Meanwhile the Generational Prophet of God Dr Chris Okafor uses the Occasion to pray for the good people of Zimbabwe, Mr President, Parliament members and the rest, He declared that from henceforth Zimbabwe will continue to move from Glory to Glory, He also challenge all citizens to continue bro pray for their Leader for God to give them wisdom and knowledge to move the Nation forward for the betterment of all the citizens of the country.
Grace Nation PHDS: Obey Your Prophet and you Shall Prosper – Dr Chris Okafor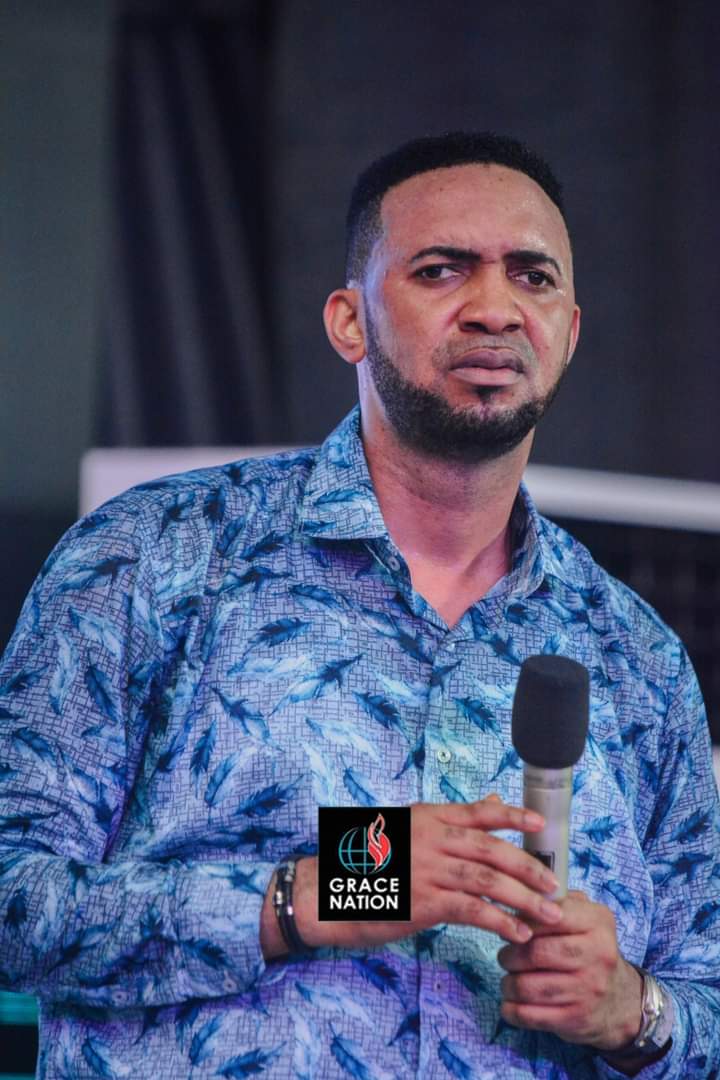 Grace Nation PHDS: Obey Your Prophet and you Shall Prosper – Dr Chris Okafor
……You must pay a price to see results
Sahara Weekly Reports That When God shows up in your Battle, when the children of God cry onto him, one thing that first happens is that God will send a prophet and when you discover your Prophet, you get profit and greatness in life, But when you discover your Prophet and not get profit that means something is wrong.
Speaking on the Topic, with subtitled "the Act of God" the lead Pastor Grace Nation worldwide Dr Chris Okafor said one of the major causes of people's downfall is the attitude of not obeying God instructions through his prophet, sighting a bible verse the Generational prophet of God said obey your lord and his Prophet and you shall prosper, the man of God said with instructions, when God step into your Battles ,you become prosperous, People struggle and are not aware that their problems is constituted by there enemies, but immediately when God send a prophet and you discover him and hacken to his instructions, the battles you thought you cannot overcome gives way miraclelously and you shall become victorious.
The Generational prophet of God Dr Chris Okafor also remarked that when you discover your Prophet,you must pay a price, when your Prophet gives you instructions, you must work it out for the prophecy to come into Manifestation, therefore your commitment to the kingdom couple with Your Prayer resulted into God purposes in your Life.
The Prophecy Healing Deliverance and solution service on June 1 2023, was used by the oracle to God to pray for all Grace Nation citizens across the globe and also Nigerians for God Intervention as the Country begins a new political desperation. The Popular Televangelist Man of God also uses the occasion to pray for peace and unity in the country saying God really Love Nigerians and we must allow the love of God to abide with all citizens of the Nation.
It was a prophetic and Deliverance galore at the service, God uses his servant like never before, profiling solutions to different kinds of case files, the Kingdom of Satan bites more than what it can chew as rain of fire fall on different evil altars depopulating the kingdom of hell while making God kingdom popular, also it was harvest of babies and God General handed over miracle babies to awaiting mother's while the Liberation voice Choir cap the Midweek service up with Prophetic Songs.
How Primate Ayodele Foretold Increase In Fuel Price, Airplane Mishap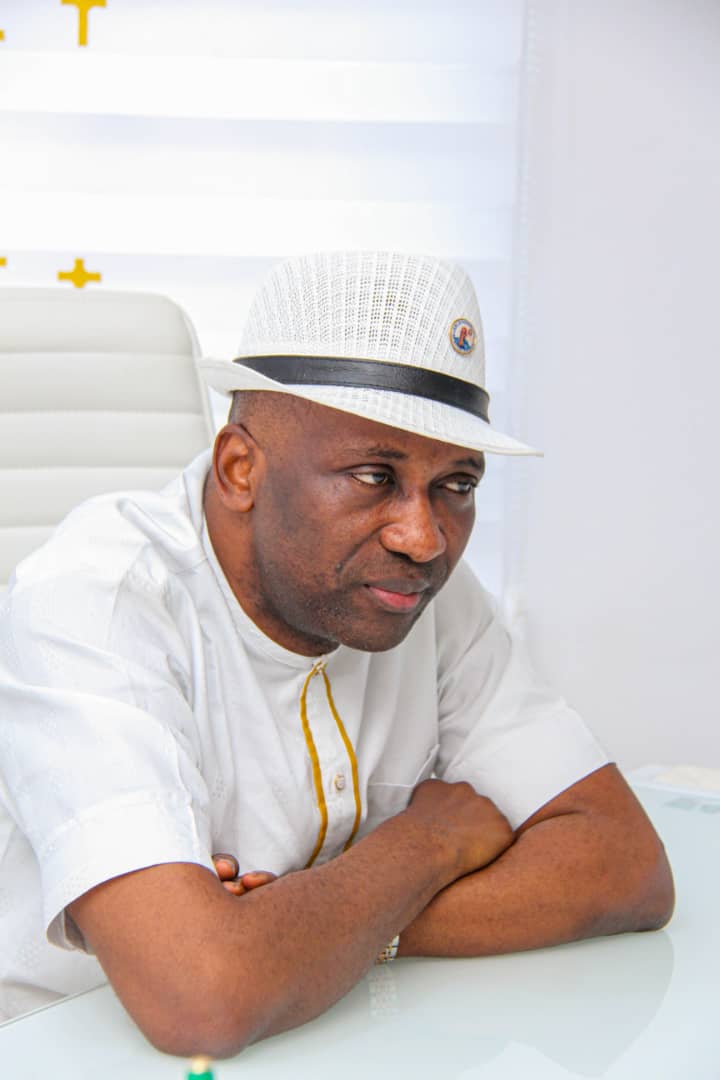 How Primate Ayodele Foretold Increase In Fuel Price, Airplane Mishap (VIDEOS)
Sahara Weekly Reports That If not because people hardly listen to the warnings of God through his prophets, a country like Nigeria shouldn't be experiencing some of the issues being faced by citizens on a daily basis.
The country is highly blessed with true prophets who were called by the most high God among which is Primate Elijah Ayodele, the leader of INRI Evangelical Spiritual Church.
In Africa, there is no prophet as popular as Primate Elijah Ayodele due to the consistency in his prophetic ministry. There is arguably no day that passes without Primate Ayodele sharing one prophecy or the other. If it is not about his country, it will be about other countries in the continent or in the world.
There are several of his prophecies that have come to pass since he started his ministry both at the local level and internationally. The emergence of Covid-19, the Russia-Ukraine War, deadly flooding, the Sudan crisis, and many other significant events around the world were all foretold by Primate Ayodele.
Several months ago the prophet shared some prophecies regarding the nation of Nigeria and it was captured in a video posted on his social media accounts. According to him, the price of fuel in Nigeria will be pegged at a particular amount that won't be favourable to the people. He further said it will affect the economy of Nigeria and people will want to start a protest.
These were his words
''In a couple of months, our petrol price will change and it will be pegged at a particular price and it will not be encouraging. People will want to protest. Let's see how it goes because this will cause economic hardship.''
As he foretold, the price of petrol has been changed in Nigeria and now between N500-N800/ltr depending on the state. In the same vein, prices of commodities have tripled as a result of the increase in price. Earlier this morning, a group started a protest in Edo state to show their grievances against the unbearable increase in petrol price.
Likewise, tragedy was averted yesterday in the Nigerian aviation industry as a result of plane mishaps. A United Nigeria aircraft skidded off the runway at the airport while another aircraft carrying 554 hajj pilgrims made an emergency landing after it was struck by lightning.
'' Let's pray against a plane land crash or a plane running out of its runway. Some airlines should also pray against crises in the industry. We have to pray against technical problems which can be caused by weather. It's a warning and we are praying for you''
Considering the circumstance surrounding the mishap faced by the aircraft, one can say that Primate Ayodele accurately foretold the unfortunate incident. The United Nigeria aircraft had to crash land while the other aircraft made an emergency landing due to lightning which was caused by weather, just as Primate Ayodele warned.
Watch videos below
https://vm.tiktok.com/ZM2jeCFuB/
Tinubu's Administration Will Bring Comfort To Nigerians ~Prophet Israel Genesis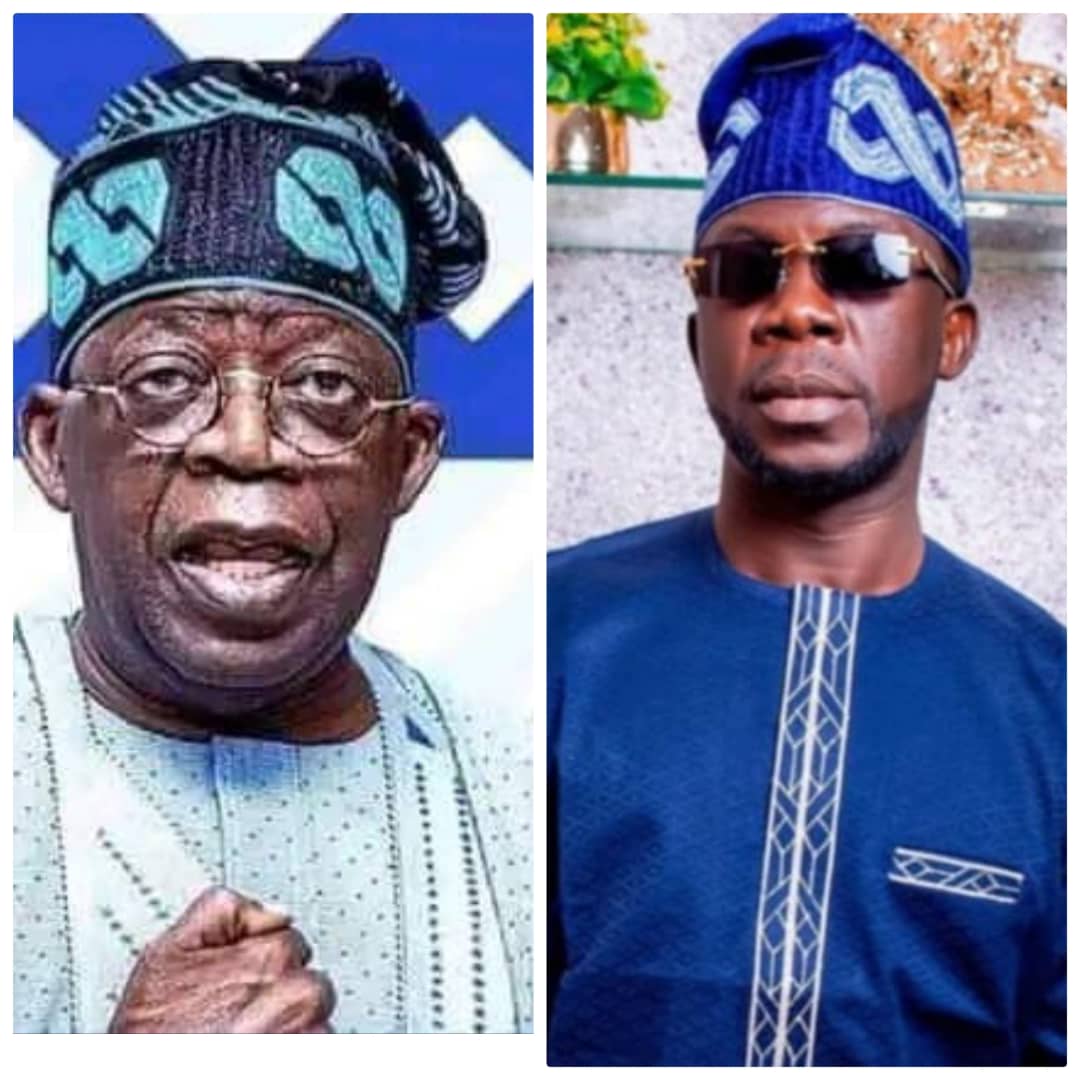 Tinubu's Administration Will Bring Comfort To Nigerians ~Prophet Israel Genesis
The Shepherd in charge Genesis Global, Popularly known as Genesis has once again called on all Nigerians both home and diaspora just as he usually doing his things the normal way he has been supporting Tinubu from the onset to continue in their prayers for the country and success of the new administration.
In a statement issued by his media aide, Oluwaseun Fabiyi says in a gathering in far a way London how he has been supporting Tinubu as a genuine Yoruba man especially during presidential campaign just the way other tribes supported their own son as he emphasized in Yoruba language "Omo ale lo ma n fi owo osi juwe ile Baba e" translating only a bastard will used left hands to describe his father's house.
He gave this indication while speaking at the London Invasion encountered held on Friday 26th May 2023. A night of program that registered not less than 1000 participants on the intricacies of the spiritual exercise.
The genuine prophet of God beseeched Nigerians all over the world to continue supporting Tinubu's administration in order for him to achieve the 'New Hope' he Singlehandedly campaign for because he's very much in need of prayers as he transit to another government.
He said what the nation needs at the moment is prayers that would assist the Bola Tinubu's administration and other Governor's to thrive.
"He appealed to those Nigerians who are still grieved to support and must understand it is a spiritual/political process as President Tinubu is going on a special assignment for a renew hope mindset for the entire Nigerians". he said
He also added that Tinubu has been known for excellent service delivery for many decades even before he became Lagos Governor.
While informing the religious gathering saints also urged them to reciprocate the kind gesture by praying for the success of the new President and his deputy Shettima in this renew hope of administration.
Lastly, he urged Nigerians Youths to desist from illicit activities, arguments or any unethical behaviours that can void the success of this new regime.
The small but mighty man of God. Genesis implored all Nigerian youths to be a good ambassadors of Nigeria and desist from all form of bigotry and ethnicity that may not move the country forward.
Talking on the welfare of the masses he appealed to president Tinubu and his administration to make/see the masses's welfare as their topmost priority.