US Court Releases Documents On Tinubu's Drug Trafficking Past
US Court Releases Documents On Tinubu's Drug Trafficking Past
The United States District Court for the Northern District of Illinois has released fresh documents holding Bola Tinubu's encounter with American authorities over allegations of narcotics trafficking and money laundering.
Mr Tinubu, the presidential candidate of the ruling All Progressives Congress and former Lagos governor, has come under intense public ridicule and political onslaught for his role in an early 1990s drug trafficking case in Chicago.
Mr Tinubu has not commented on the narcotics affair, which has made headlines since at least the mid-aughts, preferring instead to discuss other parts of his background in corporate accounting, consultancy and pro-democracy activism. He, however, informed the electoral office INEC in his application to stand for the election that he had no prior criminal convictions.
Mr Tinubu's allies have also made efforts to downplay the matter entirely as a trivial distraction to Nigeria's democratic experience because it happened decades ago in a distant lang.
But Nigerians have insisted that the presidential candidate should come clean on his involvement in the case, which saw him forfeit up to $460,000 to the U.S. authorities in 1993.
The 56-page document released by the district court's headquarters in Chicago did not include crucial new details, but it further confirmed snippets of the matter that had been shared spontaneously by the media for years. Journalist David Hundeyin also reignited interest in Mr Tinubu's drug-dealing background following a July 13 article in West Africa Weekly.
The latest certified copies of the court case, obtained on August 10, showed Mr Tinubu and two others named K.O. Tinubu and Alhaji Mogati were involved in banking proceeds of illicit drugs and money laundering with Heritage Bank and Citibank. It was not immediately clear whether or not 'Alhaji Mogati' was a misspelling of Alhaja Abibatu Mogaji, Mr Tinubu's foster mother, who passed on in 2013.
The U.S. government had in July 1993 sought forfeiture of proceeds of narcotics Mr Tinubu was accused of laundering. The matter was resolved in a compromise between the Tinubus and the U.S. authorities, with the Tinubus being asked to keep the money in the Heritage Bank account while the $460,000 in the Citibank account was forfeited.
A federal judge subsequently dismissed the matter with prejudice on September 21, 1993, which effectively foreclosed the matter from being litigated again by all parties. It, however, remained unclear whether or not Nigerian authorities could still bring charges against Mr Tinubu over the same case in Nigerian courts.
Kalu Kalu Agu, an Abuja-based lawyer with ties to opposition politics, has been among those seeking to hold Mr Tinubu to account over the matter. He petitioned the EFCC and NDLEA, Nigerian anti-graft and anti-narcotics departments, respectively, to probe Mr Tinubu's involvement in the drug charges before the presidential elections in February.
In the November 8 petition, Mr Kalu Agu gave both offices seven days to launch action against Mr Tinubu or be compelled through a judicial order of mandamus, a process that involves ordering a public department to perform a public duty.
"It is our view that you have a historic duty to ensure that Senator Bola Ahmed Tinubu is called to account for his deeds in money laundering arising from his involvement in narcotics trafficking," Mr Kalu from his think-tank Centre for Reform & Public Accountability in Abuja.
Mr Tinubu, who has been on a campaign tour through the country, did not return a request seeking comments about the released court documents and Mr Kalu's petition to federal authorities. A spokesman for his campaign also declined comments.
U.S. court releases certified true copies of Bola Tinubu's drug dealing, money laundering case in Chicago.pic.twitter.com/XOr3skuPsE

— Ayemojubar (@ayemojubar) November 8, 2022
Governor Adeleke Frowns at Delay in Payment of November Salary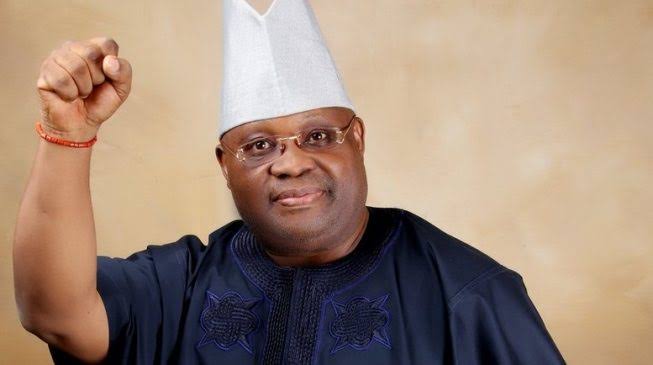 Governor Adeleke Frowns at Delay in Payment of November
Salary
●Orders Submission of Salary Schedule within 24 Hours
Governor Ademola Adeleke has frowned at the delay in the payment of November salary, ordering the submission of salary schedule to relevant office within 24 hours.
Issuing the directive after taking briefing from the Federal Ministry of Finance, Governor Adeleke instructed the desk officer to ensure complete submission by outstanding agencies.
Top officials of the ministry had attributed the delay in salary payment to the failure of some agencies to submit their salary schedule on time.
Governor Adeleke consequently directed immediate conclusion of the processes, affirming that his administration is averse to inconveniences the delay has forced on the state workforce.
Signed:
Mallam Olawale Rasheed,
Spokesperson to the Executive Governor
FHC Verdict: Adekoya hails judiciary, says 'no victor, no vanquished'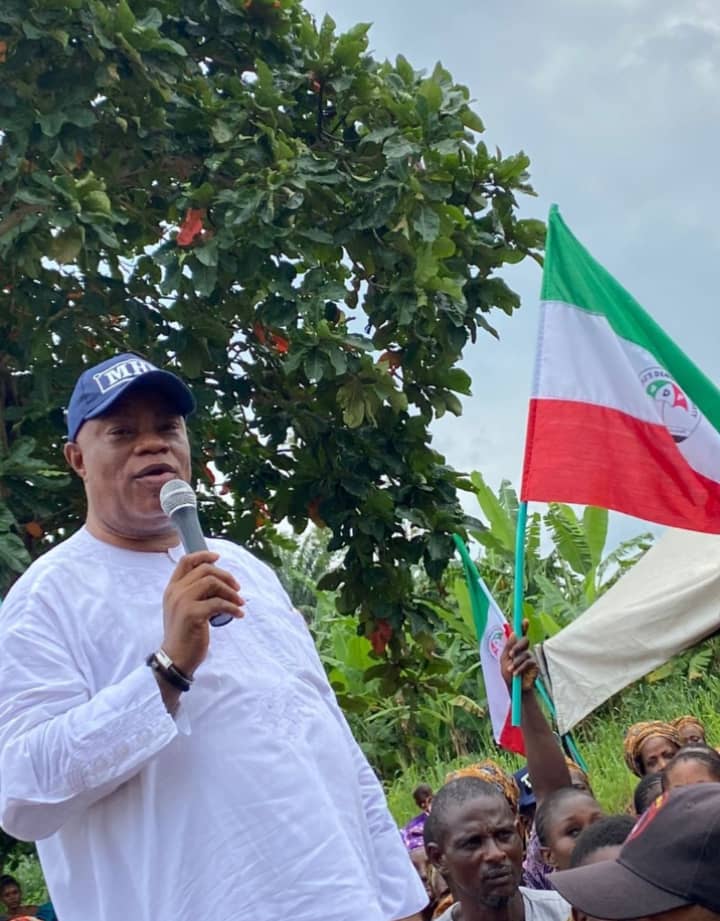 FHC Verdict: Adekoya hails judiciary, says 'no victor, no vanquished'
The Federal High Court sitting in Abeokuta, the Ogun state capital, on Wednesday, 30th November, 2022, struck out two suits challenging the May 22nd, 2022 primary election which produced Rt. Hon. Abdel-Majid Adesegun Adekoya (ATTACKER) as the House of Representatives candidate of the People's Democratic Party (PDP) for Ijebu-North/Ijebu-East/ Ogun Waterside Federal Constituency in the February 2023 election.
Reacting to the judgement, the Deputy Minority Whip of the House of Representatives, Rt. Hon. Abdel-Majid Adesegun Adekoya (ATTACKER) commended the judiciary for taking into consideration what is right and serving justice, appropriately.
"I was truly overwhelmed by the judgement. This is what our law institutions should do -always standing by what is right at all times to avoid the miscarriage of justice. The judiciary has once again justified the confidence we reposed in them", Adekoya said.
Speaking further, Adekoya appealed to the duo of Hon. Tele Ogunjobi, Mr. Kenny Bello and other aggrieved members of the party to sheath their swords, noting that it is a "no victor, no vanquished" situation. He maintained that as members of the same party, there is bound to be disagreement but it does not make them enemies.
"I shall be visiting my brothers – Hon. Tele Ogunjobi and Mr. Kenny Bello very soon to iron things out and map out strategies to ensure our party emerges victorious in 2023. There is no champion for ever. Someday, I'll vacate this seat and I see them both as perfect successors. As it is usually said that success without a successor is a successful failure. By that time, I shall be willing to offer my utmost support to whoever gets the mandate between them" ATTACKER concluded.
Adeleke Reverses Self On Sack Of Civil Servants, Monarchs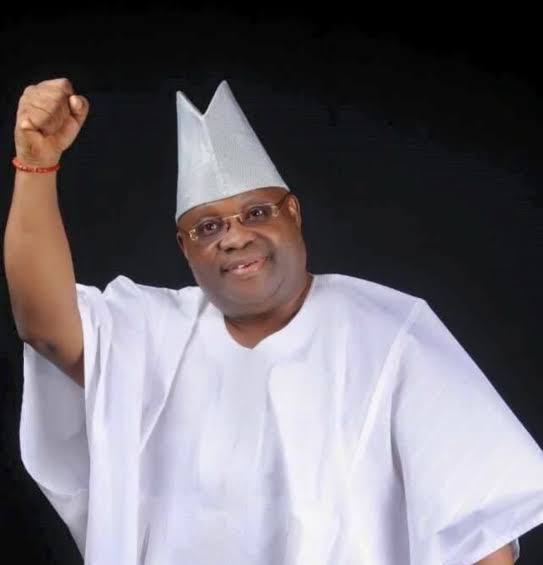 Adeleke Reverses Self On Sack Of Civil Servants, Monarchs
Osun state Governor, Adeleke said yesterday his administration has not sacked any worker and dethroned three monarchs.
Adeleke spoke against the earlier announced Executive Order 3, 4 and 5, which stated nullification of employment, appointment made by former Governor Adegboyega Oyetola from July 17, 2022 till his inauguration and vacation of the throne of three monarchs appointed by past administration.
The order states: "All employments in the service of Osun State Government made in any capacity into any capacity in all the ministries, departments, agencies, commissions, boards and parastatals after July 17, 2022 are hereby nullified.
"All appointments in the service of Osun State Government made in any capacity into any capacity in the ministries, departments, agencies, commissions, boards and parastatals after July 17, 2022 are hereby reversed.
"All appointments of traditional rulers made by Osun State Government after July 17, 2022 are hereby ordered to be reviewed to ensure there was strict compliance with due process of chieftaincy declarations and native law, custom and tradition relating to such chieftaincies. In the case of Ikirun, Iree and Igbajo, to avoid further breakdown of law and order, the appointments of Akinrun of Ikinrun, Aree of Ire and Owa of Igbajo are hereby put on hold pending review. Subsequently, the palaces of Akinrun of Ikirun, Aree of Iree and Owa of Igbajo should remain unoccupied, while security agencies are hereby ordered to take charge."
However, the governor through his spokesperson, Olawale Rasheed, speaking yesterday on a private radio station, Rave FM, in Osogbo, during a talk show programme, 'Frank Talk', said Adeleke had not sacked any worker.
,
He said the appointment and employment made by the Oyetola administration would be reviewed to ensure legality and due process, stressing that nobody had been sacked, the executive order was misquoted.
All Progressives Congress (APC) in Osun State has described the setting up of review panels by Governor Adeleke as an afterthought designed to arrive at predetermined outcomes.
The party urged the governor to settle down to study the handover notes, so as to prevent the blunders he was committing.
In a statement signed by its Director of Operations, Sunday Akere, APC said: "We told you from day one that these people have nothing to offer. We can all see from their first action that they are even confused.
"They had told us long time ago that they were coming to sack. They came and announced it. Why set up a panel after taking a decision? What they are doing can be likened to doing ablution after observing prayers. Who does that?"
Governor Adeleke has ordered the dissolution of non-statutory boards.
Spokesperson Malam Olawale Rasheed said in a statement that the directive was conveyed to heads of ministries, departments and agencies by Mr. Teslim Igbalaye, the Secretary to the State Government