We recovered stolen monies from Goje not budget documents- Police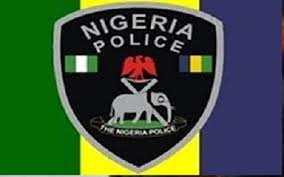 The Nigeria police say they only recovered suspected stolen monies and some files from the Abuja residence of Danjuma Goje, a senator from Gombe state.
Last Friday, the police raided the house of Goje, carting away some monies and documents.
Goje, who is the chairman of the senate committee on appropriation, had accused the police of taking away the 2017 budget document after the raid.
He said work on the document might now be delayed.
But the police said they acted on a tip-off that a stash of stolen monies and incriminating items were about to be moved out of the building.
The police said Goje's claim was a distraction aimed at perverting the end of justice.
"A search warrant duly obtained from court of competent jurisdiction was professionally executed in the house of Senator Danujma Goje on 20th April, 2017 at No 10 Haile Salasie Street, Asokoro District Abuja which was subsequent upon intelligence report at the disposal of the force that large sum of money suspected to be stolen public funds and other incriminating items are about to be moved out of the said house," Jimoh Moshood, police spokesperson, said in a statement on Thursday.
"It is worthy of note that on arrival of the police team to Senator Danujma Goje's house, the house keeper Ango Usman informed the senator of the presence and mission of the team and he promised coming but later switched off his phone.
"The search warrant was successfully executed in the presence of three close relatives of Senator Danjuma Goje who are residing in the house and the recoveries were made in their presence.
"The three relatives listed below opened the house and took the police team round the building, and endorsed their signatures after the completion of the search as required by the procedure of law on search warrant which contained  the money, documents and laptop recovered, and none of the items include 2017 budget document. This is available for inspection by any interested members of the public."
The police listed the monies they recovered in the raid as ₦18,056,000, $19,850 and 9, 400 Saudi Riyal.
"The Nigeria police force wishes to state categorically that there was no single document relating to 2017 budget sighted or removed by the police team that executed the search warrant. There is video recording of the execution of the search warrant," Moshood said.
"The Nigeria police force sees the report in the media credited to Senator Danjuma Goje as a deliberate distraction to cast aspersion on police investigation to pervert the end of justice."