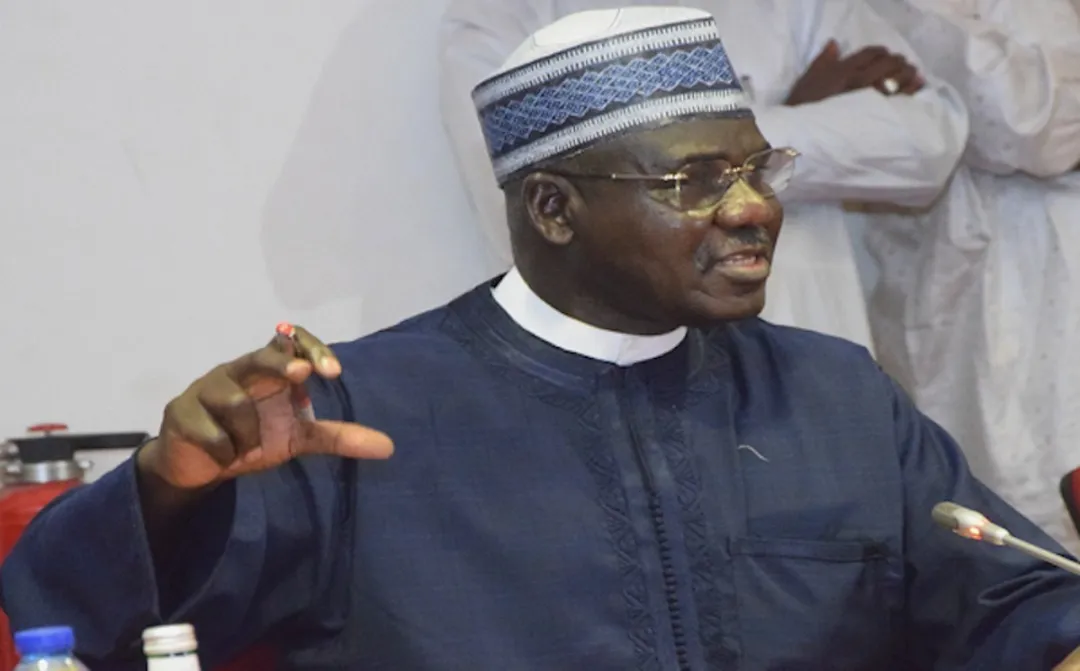 What Buratai Cannot Do?
"Success is not measured by what you accomplish, but by the opposition you have encountered and the courage with which you have maintained the struggle against overwhelming odds." Orison Swett Marden.
Nigeria is an interesting country. I love the country because today, you are a hero. The next day, you are hanged in the court of public opinion by some mischief makers whose stock in trade is to propagate and spread half-truths and figments of their imaginations.
Some online news platforms are notorious for such. I laughed when I read its recent diatribe against the former Chief of Army Staff and Ambassador of Nigeria to the Republic of Benin, Lt.Gen. TY Buratai.
The story is such that the unsuspecting general public would be tempted to believe it. But some of us privileged to have understudied the TY Buratai era in the Nigerian Army would not agree with the mischief. We would linger around thoughts such as "Could this be the same TY Buratai? Or another?
Half-truths, outright insinuations, and illogical conclusions are the hallmarks of the story by the news platform linking the former army chief to the trial of a Major General facing court martial for the sale of Nigerian Army properties while he was the managing director of the Nigerian Army Properties Limited.
Wonders shall never seize. I almost puked after reading the story; it was more of a brutal attempt to give a dog a bad name to hang it. Interestingly, in the online platform, the blind pursuit to nail Lt.Gen. TY Buratai at all costs ensured that things that could happen only in dreamland were ascribed to his personality.
According to the gospel of the news platform, the former army chief used his office to siphon public funds and bought houses for government appointees.
Hear this "The officer who controls army properties all over Nigeria said in his court-marshal hearing, being secretly held since September 2022, that Buratai asked him to pay $730,000 to obtain Saudi Arabia citizenship to avoid being sent to the International Criminal Court upon expiration of his ambassadorial posting to the Benin Republic."
If this isn't a daft statement, what else to call it? the online news platform reminds one of the famous Molue buses in Oshodi Lagos in those days when it was usually a bumpy ride till you got to your destination.
There you find all sorts. The good, the bad, and the ugly. It is usually a congregational setting where various interest struggle for passengers' attention.
Please permit me to say this free of charge. What the news platform attempted in their story remains a figment of imagination.
I know what Lt. Gen. TY Buratai can do, and one such is not to use his office to enrich himself or appease friends and cronies.
He is an enigma. This much was recognized during his stint as Chief of Army Staff. He calls a spade a spade, so he was christened a legend. In the annals of the Nigerian Army, the Buratai era was adjudged as one of the most productive in several spheres. It was a combination of strategy and robust intellectualism.
He prosecuted wars. He has been in the theatre of operations for God knows how long before his appointment as chief of Army staff. His antecedent are there for perusal.
And what Sahara Reporters concocted is not one of them. Again, success is not measured by what you accomplish but by the opposition you have encountered and the courage you have maintained in the struggle against overwhelming odds. That is the quintessential TY Buratai.
The platform missed an important point about the man they and their paymasters have laboured in vain to vilify.
He cannot compromise national security; he won't dip his hands in public coffers or divert public property. That would have conflicted with his personality and philosophy about life.
TY Buratai is an introspective individual. That part of him may not have been identified.
He self-examines his actions and in-actions. And the chances that he would engage in uncharitable acts are very slim. From his interactions and mien, a discerning mind could tell easily.
In all of these, you won't rule out the dynamics of politics. Maybe some persons are out to destroy his legacies. Perhaps some persons are out to force an outburst from him. But the Buratai that I know would always give a loud laugh.
Most times, he is unperturbed. I wonder how he does it. If we recall that the platform tirade against the former army chief didn't start today. As a fact, Sahara Reporters have been on his constant trail since he was appointed as Chief of Army Staff.
I would not have been surprised if TY Buratai was accused of charitable ventures; he would go out to solve people's problems, even in great discomfort. There are many examples of such benevolent acts.
He is never tired of such. These are some of the things we could believe he could do and not what the online platform and their paymasters want unsuspecting members of the public to believe.
Siphoned government funds and gave out government properties to cronies and associates who are alien to the TY Buratai personality and philosophy.
He doesn't suffer fools gladly. So associating him with the trial of Major General UM Mohammed is, at best uncharitable and a smear campaign taken too far.
The news platform has been notoriously leading the smear campaign against TY Buratai. But how long it intends to sustain the diatribe is left to be imagined.
The beauty is that even the blind can see through the platform's mischief. It should change its focus as this strategy is not working. TY Buratai can be accused and found guilty of selfless service to the country.
He remains a patriot and a dedicated one whose selfless service to man and humanity is noteworthy. That is the TY Buratai we know and not what the news platform wants us to believe.
"To give real service, you must add something which cannot be bought or measured with money, and that is sincerity and integrity." This is the story of Lt. Gen. TY Buratai (rtd).
@New Telegraph
Davido Finally Reacts To Conferment Of National Award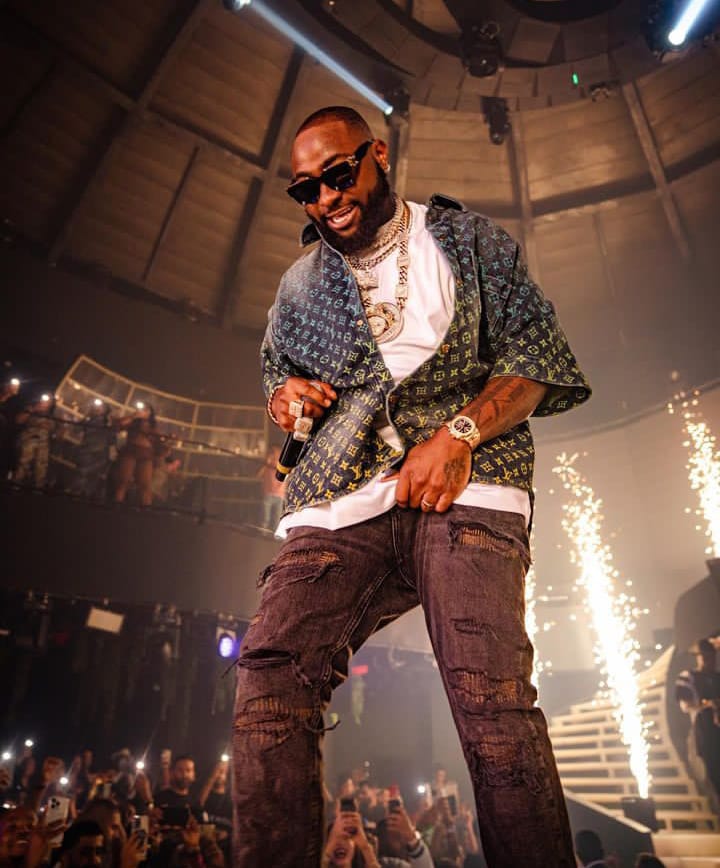 Davido Finally Reacts To Conferment Of National Award
DAVIDO– Multi-talented and award winning singer, Davido, has responded to his being conferred with an OON ( Officer of the Order of Nigeria) by the Buhari led Government.
The billionaire singer, expressed joy and gratitude for such an honour:
I am Honoured to hear the news that I have been conferred with an OON (Officer of the Order of Nigeria) by The Federal Government of Nigeria.
I am grateful for this recognition and honour. It has always been my mission to use my platform to showcase our country – the passion, the resilience, the joy, the culture and of course the struggles of our people. I do not take any of this for granted. We have one Nigeria and we will continue to do whatever we must to make it better!
Thank you all for being on this journey with me. So help us God.
001 – OON
For Stating The Fact, School Principal Suspended Over Kebbi Deputy Governor's Alleged Forged Certificates Issue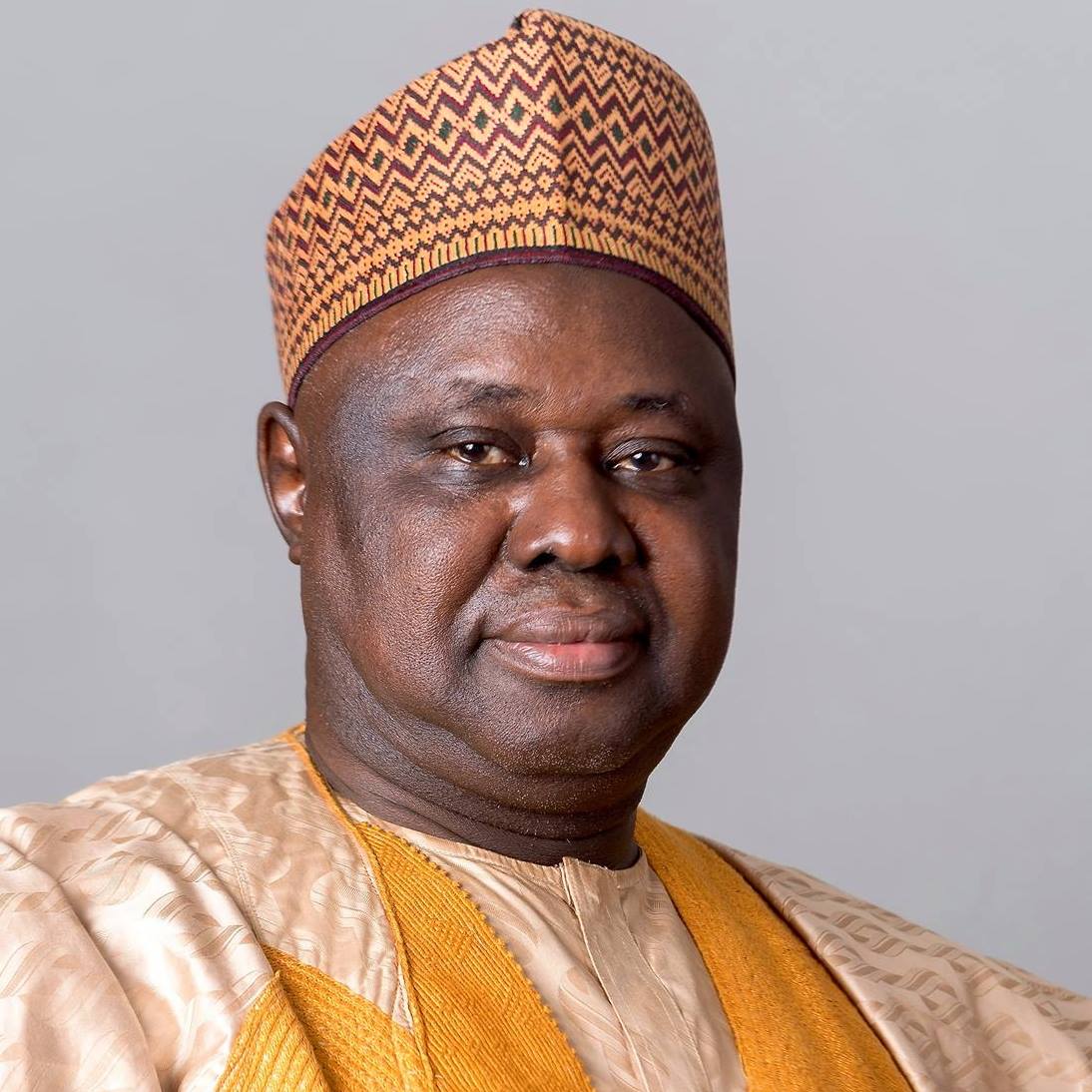 For Stating The Fact, School Principal Suspended Over Kebbi Deputy Governor's Alleged Forged Certificates Issue 
The
Principal
, Sultan Abubakar College, Sokoto, Sokoto State, Zayyanu Muhammad Umar, has been suspended and replaced by AbdulRahman Jaafaru, who is an  Acting Director, Basic in the Sokoto State Ministry of Basic and Secondary Education.
The offence of Zayyanu Muhammad Umar is because he stayed on the path of truth in the  refusal to attest to the alleged  forgery of certificates by the deputy governor of Kebbi State,Senator Umar Abubakar.
As of last week, Zayyanu Muhammad Umar was placed under tremendous pressure by the Permanent Secretary to produce attestation for the Deputy Governor Umar Abubakar.
But Zayyanu Muhammad Umar's faithfulness to the oath of service overwhelmed him and he stayed on the path of truth.
According to the story, Kebbi State Deputy Governor, Senator Umar Abubakar, had writing  a letter to the Permanent Secretary, Ministry of Basic Education and Secondary Education in Sokoto, Mr Lawal Saddiq Sanusi, applying for the certified true copy of his testimonial.'
In the letter, he alleged that he was a student of Sultan Abubakar College between 1974 and 1979 with the admission number 958. He requested for the certified true copy of the testimonial and secondly, for a letter of attachment and confirmation that the testimonial bearing Umaru Abubakar belongs to him.
However and despite an alleged threats and financial inducements,  the Principal of the school, Zayyanu Muhammad Umar, refused to play ball saying he has no such official record with the school.
In the process, the   principal of the school was put under intense fire by the Permanent Secretary to produce attestation for the Deputy Governor.
In a response titled: Re-Application for Certified True Copy of Testimonial and a Letter of Attestation for Umaru Abubakar, Zayyanu Muhammad Umar wrote:
"The name Umaru Abubakar is not on the list of students who graduated and were issued testimonials in 1979.
Neither the Examinations Records nor any of the school records  listed the name of  Umaru Abubakar as having sat for Teachers Grade ll examinations in 1982, or to be among students who were issued testimonials in 1982 as indicated in the testimonial attached by Senator Umaru Abubakar Argungu.
The attached copy of the testimonial of Umaru Abubakar does not carry the  name of the issuing officer, which is not the tradition of the school," the  response to the request stated.
However, credible information reveals that the Kebbi State Deputy Governor was allegedly dismissed from the Sultan Abubakar College Sokoto which was then a Teachers Training College during a mock examination alongside 15 others.
To punish Zayyanu Muhammad Umar, an unsigned  query, dated May 30, 2023, issued  to the Principal by Abdulsamad Hamzat Isa, Acting Director, Administration,  on behalf of Sokoto State  Honourable Commissioner of Ministry of Basic and Secondary Education.
In the  unsigned query,  seen  by this medium on Tuesday,  Zayyanu Muhammad Umar was falsely  accused of unsatisfactory performance on his job and in his capacity as a school Principal.
For want of any genuine offence, Zayyanu Muhammad Umar was accused of "Unilaterally disclosing official information without authorization. These unruly and immoral behaviors of yours constitute an act of misconduct punishable under PSR NO 030402," the letter stated without disclosing the "Official information" Zayyanu Muhammad Umar let out to the public.
The letter stated further  that Zayyanu Muhammad Umar "Unilaterally, without the consent of the Ministry, travelled to Abuja and by doing so, you have absented yourself from duty without leave."
Consequently, Zayyanu Muhammad Umar has been asked to "Appear before a committee to investigate the matter on Wednesday, May 31 by 12:00pm at the Ministry Headquarters.
The letter added that  " A sole Administrator  in person of  AbdulRahman Jaafaru, Acting Director, Basic,  has been appointed to oversee the activities of the school pending the outcome of the investigation," the suspended letter stated.
How Pro. Kingsley Predicted Raymond Dokpesi's Death