What Many Don't Know About Primate Ayodele's Prophetic Warnings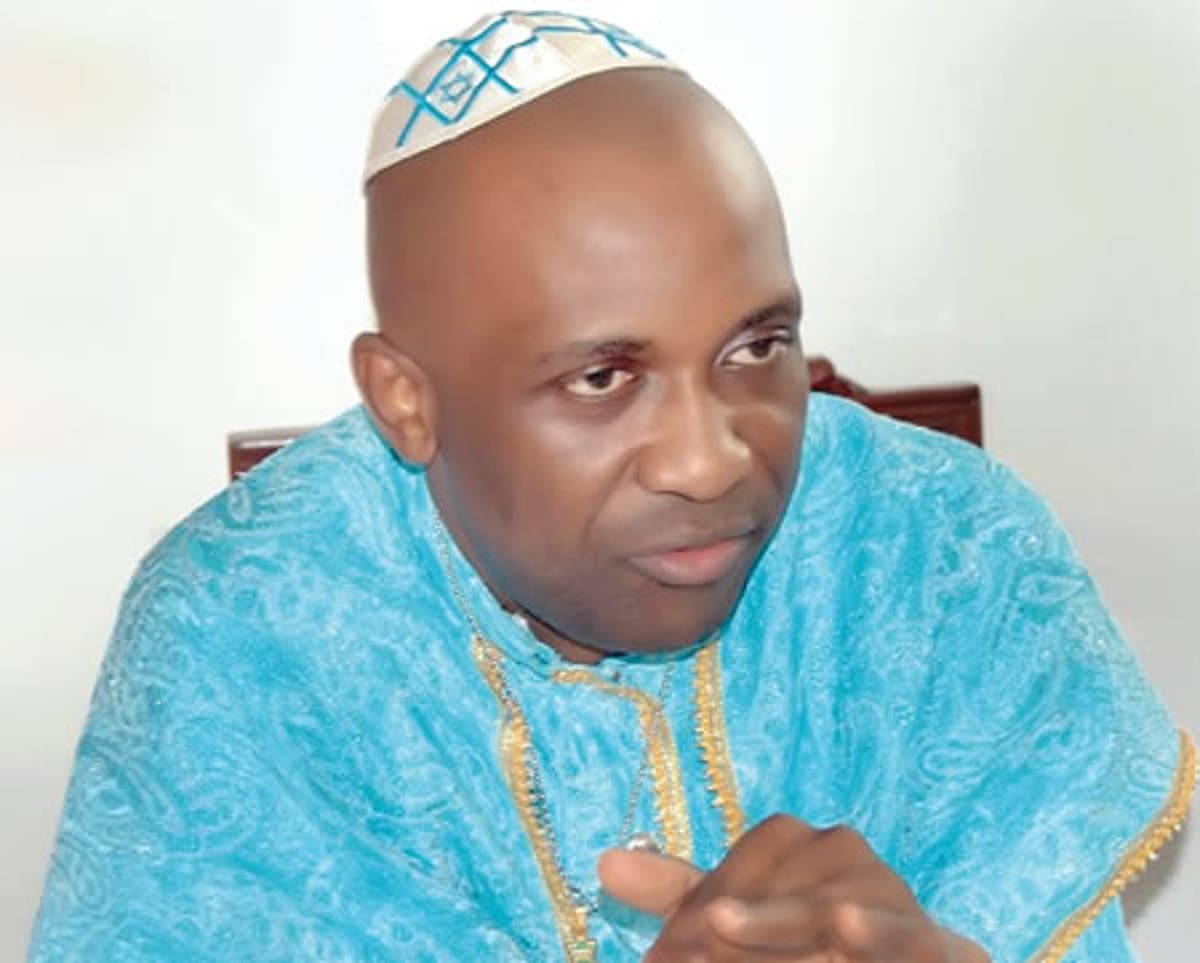 What Many Don't Know About Primate Ayodele's Prophetic Warning Written By John Obuchi
PRIMATE AYODELE- In our world today, it's quite unfortunate that many read prophecies like they read novels. They fail to understand that prophetic statements require deep knowledge and possession of God's divine interpretation before it can be clearly understood.
In Nigeria, one man of God we are blessed with is Primate Elijah Ayodele, a very popular prophet who is the leader of INRI Evangelical Spiritual Church. It is on record that he is the only prophet whose prophecies go beyond the shores of the African continent, he prophesies about every nation in the world with accurate confirmations.
Primate Ayodele is very well respected overseas but it's unfortunate that in Nigeria here, some are yet to know that of a truth, Primate Ayodele is a true prophet although this is not surprising, even Jesus Christ was rejected by his kinsmen as the savior of the world.
So far, Primate Ayodele's prophecies have been victim of shallow interpretations by some individuals, one can't tell if it's intentional or out of ignorance but most are always to quick to say his prophecies on particular issues didn't come to pass meanwhile they are the ones that got it all wrong.
During 2019 presidential election, Primate Ayodele made a statement about the next president of Nigeria and stated that Olubukola Saraki is the one God has anointed to unseat President Buhari if PDP gives him the ticket. This was clearly an advice to the opposition party that if they want to win the election, they should field Saraki but they didn't and we all saw what happened. After PDP lost the election, those with the shallow understanding of prophecies came up with stories that Primate Ayodele's prophecy didn't come to pass. They lamented that Primate Ayodele said PDP will win the election. How does this even correlate?
Just few hours ago, some reports in different online publication named about three prophecies of Primate Ayodele that never happened. They mentioned the prophet's prophecies on Clash between President Buhari and VP Yemi Osinbajo, Confusion in Villa, President Buhari losing his aide, Attack on presidential convoy. The fact that the writer said it never came to pass is quite funny because it's too early to say that.
Prophesies especially when it relates to Primate Elijah Ayodele doesn't mean it will happen immediately. It's an insight into the future and foretelling events that will unfold. Primate Ayodele's prophecy on Anambra election, US election, emergence Of Ebola virus, outcome of Zambia election and many more came to pass years after he prophesied and the prophecies mentioned by this reporter can even come to pass tomorrow.
Meanwhile, if the reporter actually did his research well, some of these have come to pass already. In 2021, no Nigerian would say he or she doesn't know that there was total confusion in Aso rock. From fire incident to robbery incident and several others, there was real confusion that even got Nigerians scared. At a point especially during the robbery of Buhari's chief of staff residence, most people felt no where is secured anymore if the almighty Aso rock could be invaded.
Also, if there was a clash between President Buhari and the vice president, Yemi Osinbajo, how will the public get to know about it? No way because such information will never be allowed to fly beyond the confinement of the Aso rock but time will tell, they are still in power.
On the presidential convoy being attacked, it was a warning and not something that must come to pass. If the president security details are very careful, they can avert it and we believe that's what has kept the presidential convoy from being attacked till now. Even at that, time will tell.
Primate Ayodele's prophecies are prophetic warnings which will come to pass if the needful is not done. Primate Ayodele will always say 'if care is not taken', 'Prayers should be done' after his prophetic warnings. If care is taken, it won't happen and if reverse is the case, it will definitely happen.
Primate Ayodele is one man of God that I respect so much and his prophecies are always 100% credible. People should desist from reading his prophecies like novels but with deep understanding of his prophetic warnings.
Grace Nation :The Most Organised Kingdom On Earth Is The Kingdom Of God – Dr Chris Okafor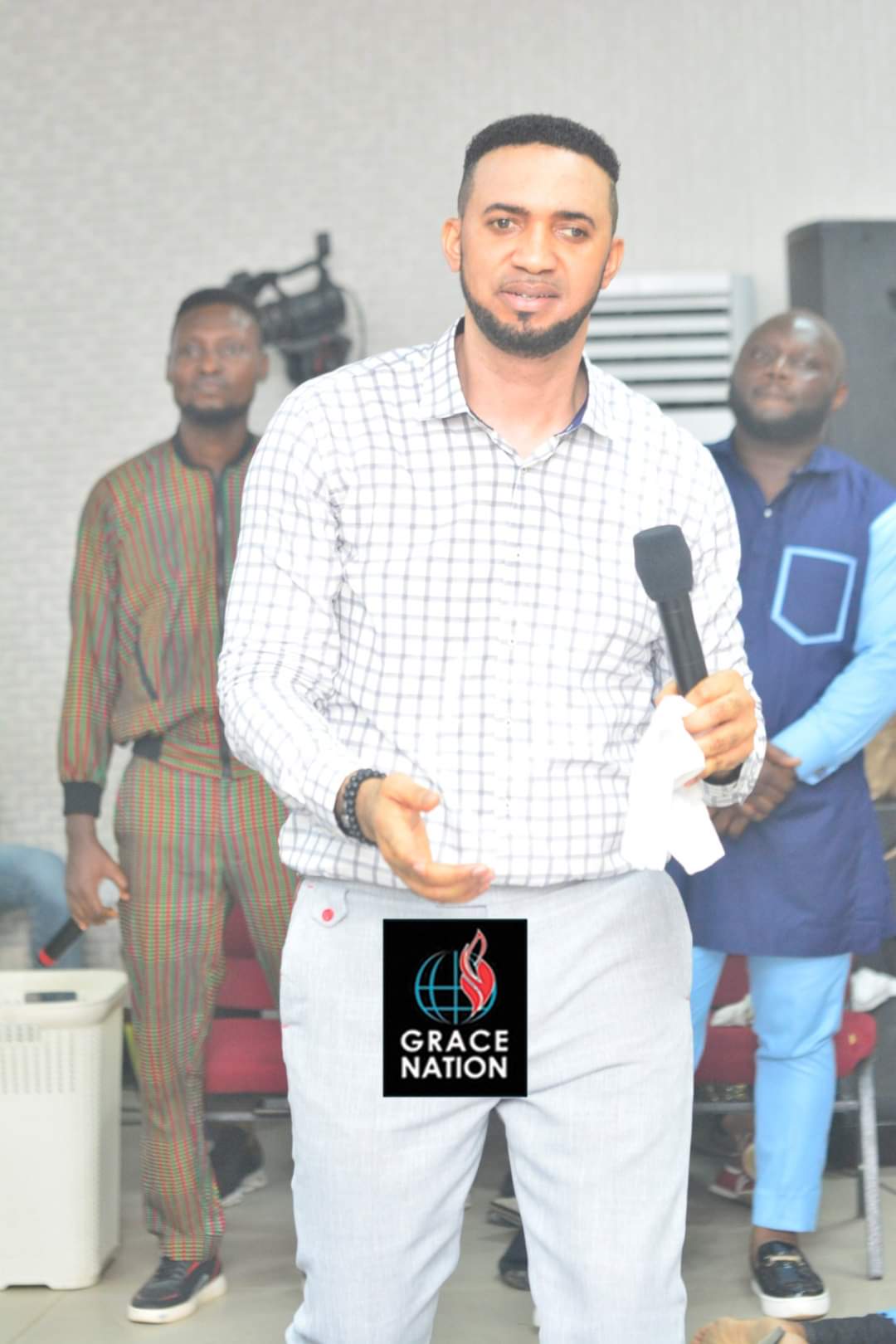 Grace Nation :The Most Organised Kingdom On Earth Is The Kingdom Of God – Dr Chris Okafor
* Night of Solutions and Wonders for May 2022 Postponed
Lagos Popular Televangelist and the senior Pastor of Grace Nation international aka Liberation city Dr Chris Okafor has re-affirmed that spiritual Government is Greater and more powerful than the Government of the Physical because spiritual controls the Physical.
Speaking During the Midweek Prophecy, Healing and Deliverance (PHD) Service on 26/05/2022 at the international Headquarters of the church in Ojodu Berger Lagos Nigeria, The Generational Prophet of God Dr Chris Okafor who speaks on the Topic "Dealing with the Invisible Barriers" says the most organised kingdom on earth is the Kingdom of God.
The Apostle of altars stated further that satan is powerless and has no plan or ideals on his own but copy from people and try to work on it, but if you understand the technically know how to render him useless through prayers and instructions from a true servant of God, satan and his cohort shall be defected.
Dr Okafor reiterated that if you are constantly hindered, it is a sign that your destiny is serious and Great, therefore you must change your Prayer pattern to focus more on your goals and objective why because Satan can hinder anybody.
The realms of the Prophetic took a more drastic dimension, as God uses his servant Dr Chris Okafor to stop inherited death pattern in some families, , family altars too were destroyed, while over 40 woman carried their miracles babies.
Meanwhile the monthly Night of Prophesy and Solution for the month of May has been postpone to the Month of June, this is to enable the ongoing work on expansion of the church Auditorium continue without delay.
Unconfirmed report from the set man says the Generational prophet of God Dr Chris Okafor might use the Period of the Night Vigil to address and Pray for all Liberationite Across the world via Online.
There Are Major Dos And Don'ts Of Discipline Believers – Prophet Israel Oladele Ogundipe Says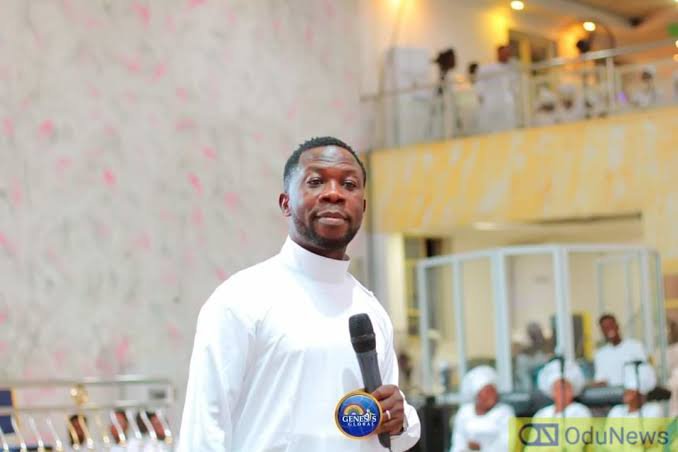 There Are Major Dos And Don'ts Of Discipline Believers – Prophet Israel Oladele Ogundipe Says
Prophet (Dr.) Israel Oladele Ogundipe is the presiding Shepherd of Celestial Church of Christ Genesis Global, a fast growing Celestial church not only in Nigeria but across the globe.
Having seen the good works of this active man of God, who's a humanitarian that has been of benefits to the less privilege and even other citizens of Nigeria, a group of journalists led by Arems Adeniyi of 1steleven9jatv.com met with the man of God last week at the church auditorium based on his merits and his interpersonal relationships with the congregation of his cathedral and others.
Prior to the interview, some basic healing words from his teaching in his last church service where he listed few characteristics that are important to the possession of human as a living object, which one of them is "Contentment", he advised that without one being satisfied with one's assets, it might leads to unforeseen circumstances that might drag the downfall of man to a quick existence.
He also expressed more on "Competitors" as well, as he preached to the congregation to disembark themselves from friends like foes who see them as a competitor, as they have nothing relevant to offer to the hub of friendship. One of the key-points in his preaching was recorded and pinpointed that "I do not need anyone to like me or to get impressed with me, in as much God loves me and he's always impressed with all that I do".
Aftermath of his teaching/preaching, the reporters and journalists visited his office and demanded an interview which was granted immediately by him. Below is the highlights of the interview with the Prophet;
*Based on the vast growth of ritualism among the youths of the country, what can you say to be the cause and how can it be controlled?*
_I'll bring all back to leadership, as it all lies on the appropriate parenting and right background. Using my Father as an example, my father was so strict that we cannot watch television in another man's room, your parents are your first mentors not teachers. My Advice is that, do not let the situation of the country compromise or terminate your dreams. Do not be used by any leaders._
He ended the session with the basic fact that we all need good mentors as individuals, that if one does not have a good mentor, one can't be mentioned in the phase of life. Prophet Ogundipe Oladele Genesis appreciated all journalists and reporters present, and basically he rendered his accolades to the Pioneer of 1stelevn9jatv, Mr. Wasiu Aremu Adeniyi, popularly addressed as Arems for his good deeds and activeness to the media realm and to Genesis Global Church.
Am a License Killer, I Kill for a Living – Dr Chris Okafor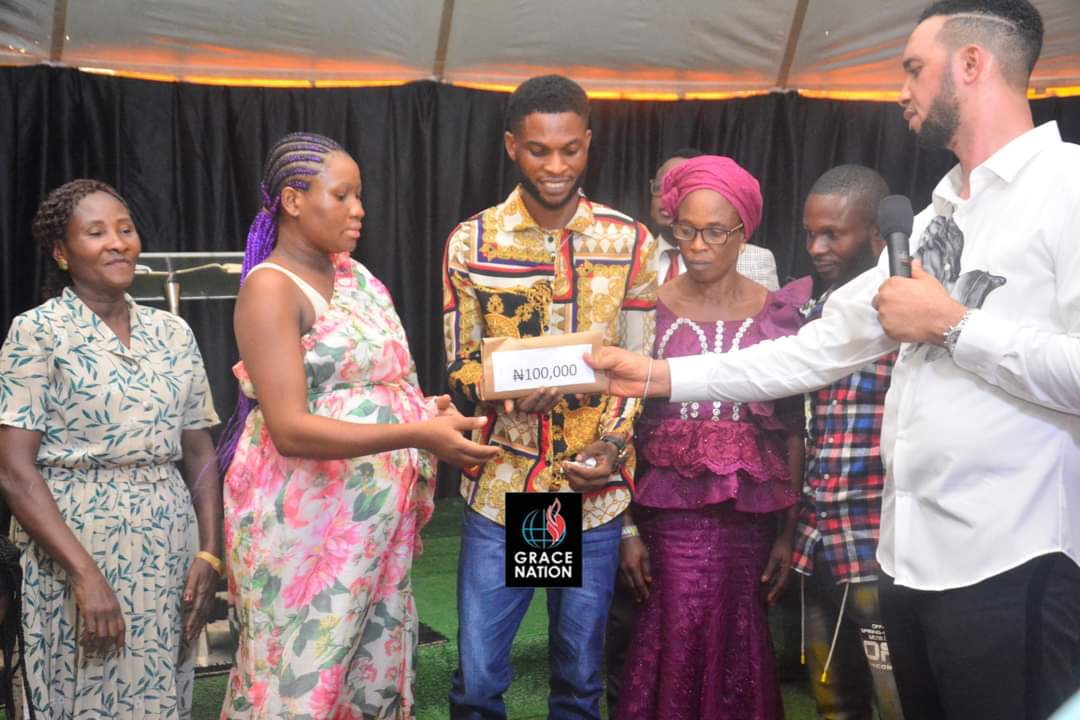 Am a License Killer, I Kill for a Living – Dr Chris Okafor
….support member with Cash to pay bride Price
The senior Pastor of Grace Nation Worldwide aka Liberation city Dr Chris Okafor declares that he is a License Killer, that he kills evil spirit, evil altars and family strong man for a living, He said one of his responsibility as the Generational Prophet of God is to kill and destroy evil altars and set the lawful captive.
Speaking while delivering lawful captive during the realms of the Prophetic at the Sunday Glorious Service of the church on 15th May at the international Headquarters of Grace Nation in Ojodu Berger lagos Nigeria, the Apostle of altars said there is need to kill the killers because if you allow them life, they may plan bigger unexpected attack, the Generational Prophet of God said killing of the evil spirit is one of his major calling and he will not stop not untill the kingdom of darkness is totally depopulated and the Kingdom of God Dominates.
Meanwhile The Generational Prophet of God, Dr Chris Okafor through his foundation Chris Okafor Humanity foundation has put smile into the face of a young man, who's wife is pregnant but has not paid the Bride price, while praying for the couple, God revealed to his servant that this young man had not done the needful on his wife, the young man lament lack of money as the reason why he have not done the traditional rite over his pregnant wife, Chris okafor Foundation put the responsibility upon itself and support the young man with enough money to settle the Traditional rite over his wife.
It will be recalled tat Dr Chris Okafor remains one of the major prophet of God across the world with Accurate Prophecy and has also provides for over 20000 widows across the country also gives scholarship to more than 1000 less previledged some who have graduated from the university who are now self dependence all this through Chris Okafor Humanity Foundation.