WHY IJEBU NORTH, IJEBU EAST, OGUN WATERSIDE PEOPLE SHOULD VOTE FOR RT. HON. ADESEGUN ABDEL-MAJID ADEKOYA| OPINIONS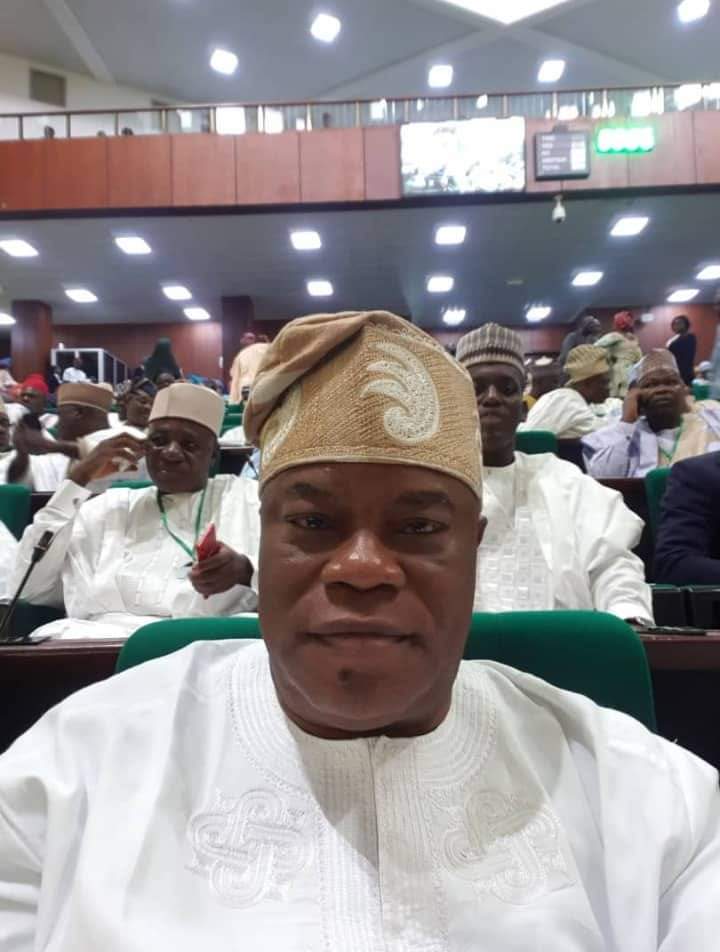 WHY IJEBU NORTH, IJEBU EAST, OGUN WATERSIDE PEOPLE SHOULD VOTE FOR RT. HON. ADESEGUN ABDEL-MAJID ADEKOYA| OPINIONS
By Solanke Ayomideji Taiwo
Ogun state is blessed with some of the finest and brightest politicians the country could possibly boast of. The man of the moment, the one regarded as the Master Political Strategist from Ijebu axis as we speak is none other person than Rt. Hon. Adesegun Abdel-Majid Adekoya, And of course, you can go on counting him among the impressive assemblage of politicians who represent proudly the future of Ogun politics; a brilliant and articulate Lawmaker called Hon. Adesegun Abdel-Majid Adekoya popularly known as ATTACKER is selfless to his immediate community with philanthropic spirit to ensure everyone is doing good in their respective field of endeavours.
He needs no introduction. Hon. Adesegun Abdel-Majid Adekoya is the Lawmaker representing Ijebu-North/Ijebu-East/ Ogun-Waterside federal Constituency of Ogun State. He has been a fantastic representative of his people. Currently in his second term, he has done remarkably well. It is no wonder that his people don't joke with him. The young admire him, the elderly adore him. His humility makes it so very easy for them to warm up to him. You can never catch him going about with an air of arrogance, he understands clearly that to be a successful politician, you must be warm and open to your people and give them unhindered access to you. And that is exactly how Adesegun Abdel-Majid Adekoya relates with his people. This is why, in Ijebu-East, Ijebu-North and Ogun Waterside federal constituency today, you could get yourself into trouble if you go around the constituency casting aspersions on their beloved son, Hon. Adesegun Abdel-Majid Adekoya.
The huge support and love he enjoys from his people shows through massive empowerment and human capital development, and unprecedented projects put together in his second term. Not only did over a thousand people come out to benefit from the massive youths empowerment where a good number of youths took home laptops and other gadgets to boost their training, Cosmetics training with free equipment, kampala production programme with cash for startups of business. Many associations, groups pledged support and appreciation to the man they have all grown to respect as a person and as their representative at the Federal House of Representatives. And he reciprocated their love. He gave back to them just as much love and affection that he got from them. Adesegun Abdel-Majid Adekoya mingled with the crowd freely and personally attended to many of the indigenous people who hunt games in the grassroots. He is particularly patient with the elderly and shows them such profound love that had many nodding their heads in obvious appreciation of his love for the weak and the aged. He would hold their hands, hug them and lead them to their seats. He is such a focused representative who never mixes pleasure with work. His parliamentary representation has never been matched.
To prove even further that the respected Lawmaker is fast becoming one of the political personalities to reckon with in Ogun state, he attracted three federal institutions of learning to Ijebu axis
These are College of Entrepreneurship and Skills Acquisition, Ijebu-Ife, The Para-Millitary School in Ijebu-Igbo, and Federal Technical College in Ako axis. The Establishment Bills for the Institutions have all passed the second reading on the floor of the House. He also single-handedly handled the construction of Orimolusi palace in Ijebu-Igbo, giving it moder touches with an elevator.
He has facilitated numerous roads for communities within Ijebu North, Ijebu East and Ogun Waterside whereby he turned the clay roads to beautifully and long-lasting tarred roads.
Abeokuta people cannot forget the multi-million naira Cardiothoracic Centre singlehandedly facilitated for the Federal Medical Center, Idi-Aba, by Rt. Hon. Adesegun Abdel-Majid Adekoya to ease the pain of receiving treatments by the people of Ogun state.
The numbers of motorised borehole facilitated by Adesegun Abdel-Majid Adekoya cannot be quantified to ease the hardship of water supplies in the local communities.
It is very obvious that Adesegun Abdel-Majid Adekoya remains the best lawmaker to vote for in 2023, if the people of Ijebu-North, Ijebu-East and Ogun Warerside federal constituency want a continuity of the dividends of democracy that he has been providing for them over the years.
Obafemi–Owode LG Chair, Amb. Ogunsola congratulates Gov. Dapo Abiodun on reflection victory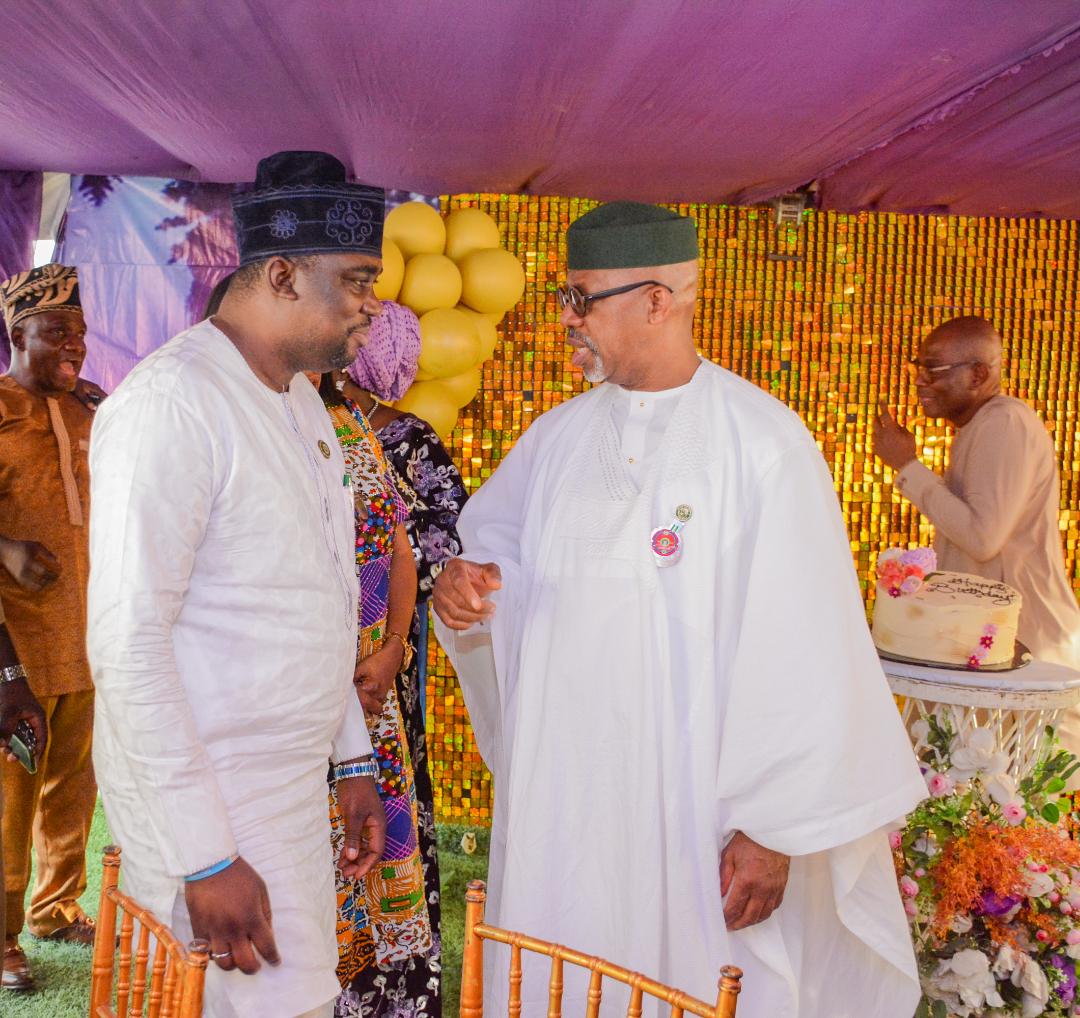 Obafemi–Owode LG Chair, Amb. Ogunsola congratulates Gov. Dapo Abiodun on reflection victory
……Urges opposition parties to join Gov. Abiodun in developing Ogun state
The Executive Chairman of Obafemi Owode Local Government, Ambassador Ogunsola Adesina Lanre has congratulated His Excellency Prince Dapo Abiodun mfr. over his re-election as Governor of Ogun State today 20th of March, 2023.
He said that Prince Dapo Abiodun's second term is an indication of the continuation of good governance in Ogun.
Prince Abiodun contested under the All Progressives Congress APC, emerged winner, having polled total of 276,298 votes to defeat his running mates Hon. Ladi Adebutu of the People Democratic Party PDP, who polled 262,383 votes, while the governorship candidate of the African Democratic Congress (ADC), Biyi Otegbeye, hanged down with 94,754 votes.
IMG_ORG_1679303411662According to congratulatory message signed by himself, he thanked the good people of Obafemi-Owode local government and Ogun State for deeming it necessary to re-elect Prince Dapo Abiodun as Governor for another for years in office, he affirmed that the victory would reactivate the good governance in the State.
He, however, urged the residents of Ogun state to continue praying for Prince Dapo Abiodun for his new term era to be beneficial to all and sundries.
2023 ELECTION: DAPO ABIODUN WINS RE-ELECTION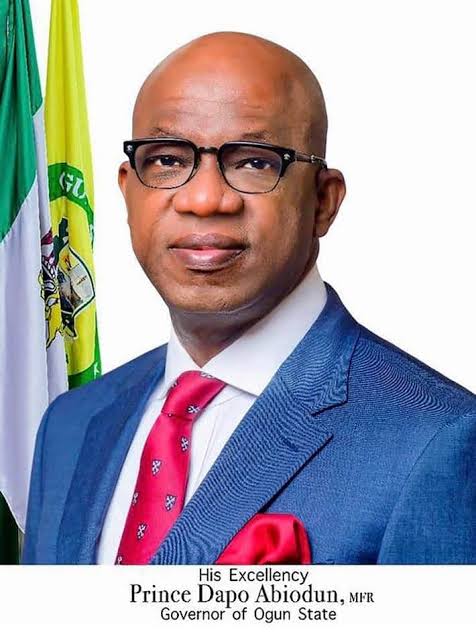 2023 ELECTION: DAPO ABIODUN WINS RE-ELECTION
The Governor of Ogun State, Dapo Abiodun, has been reelected for a second term of four years
The All Progressives Congress (APC) candidate was declared the winner by Prof Kayode Adebowale, the state returning officer of the Independent National Electoral Commission (INEC) in the March 18, 2023 governorship election in Ogun State.
Abiodun polled 276,298 to defeat his closest rivals — Ladi Adebutu of the Peoples Democratic Party (PDP) who scored 262,383 as well as Biyi Otegbeye of the African Democratic Congress (ADC) who got 94,754 votes and who has the backing of former governor and serving APC senator, Ibikunle Amosun.
"That Abiodun Adedapo Oluseun of APC, having satisfied the requirements of the law is hereby declared the winner and is returned election," Adebowale stated.
Governorship elections were held in 28 of Nigeria's 36 states on Saturday. The governorship and state assembly elections were held a week later than initially scheduled after a court case forced INEC to move them forward.
Eight of the 36 states — Anambra, Bayelsa, Edo, Ekiti, Imo, Kogi, Osun, and Ondo — have governorship elections "off-season" due to litigations and court judgements.
In alphabetical order, the 28 states where governorship elections were on March 18 are Abia, Adamawa, Akwa Ibom, Bauchi, Benue, Borno, Cross River, Delta, Ebonyi, Enugu, Gombe, Jigawa, Kaduna, Kano, Katsina, Kebbi, Kwara, Lagos, Nasarawa, Niger, Ogun, Oyo, Plateau, Rivers, Sokoto, Taraba, Yobe, Zamfara.
Of the 28 states, 11 serving governors including Abiodun sought reelection while 17 outgoing governors are in the final weeks of their constitutional two-term limits of eight years, having been sworn in on May 29, 2015.
BREAKING: INEC Declares Sanwo-Olu Winner In Lagos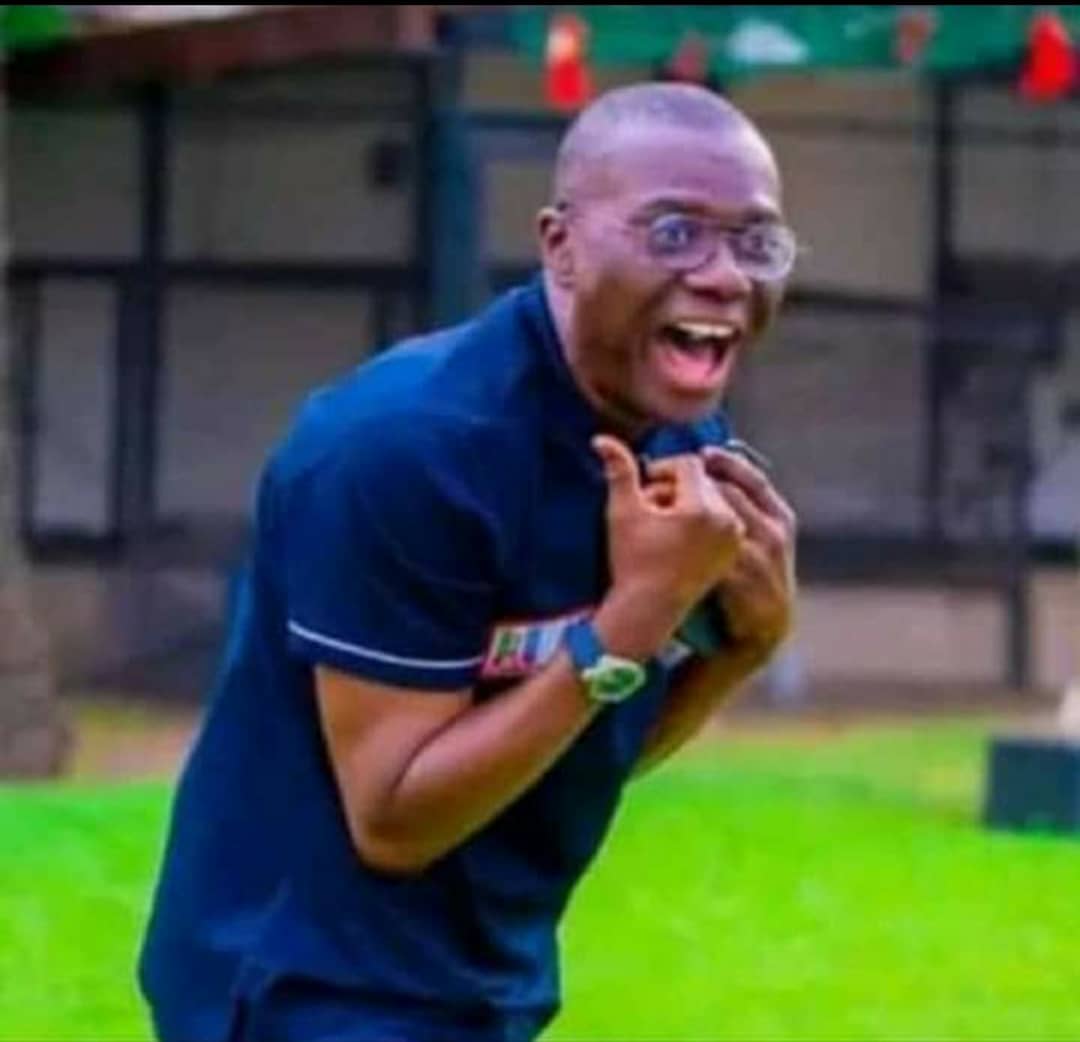 BREAKING: INEC Declares Sanwo-Olu Winner In Lagos
SANWO-OLU: Finally, INEC has officially announced Governor Babajide Sanwo-Olu as the winner of the just concluded governorship election on Saturday, March 18th, 2023. The election was marked by voter suppression, ethnic discrimination, political thuggery, and violent attacks on voters, electoral staff and security personnel alike.
He polled a total of 762,134 votes, defeating Gbadebo Rhodes-Vivour of the Labour Party who scored 312,329 votes, followed by Abdul-Azeez Adediran aka Jandor with 62,449 votes.
Sanwo-Olu was declared the winner at 1:15 am on Monday morning, almost 48 hours after the electoral exercise commenced.