WHY IS BUKOLA JESSE AFTER GENESIS?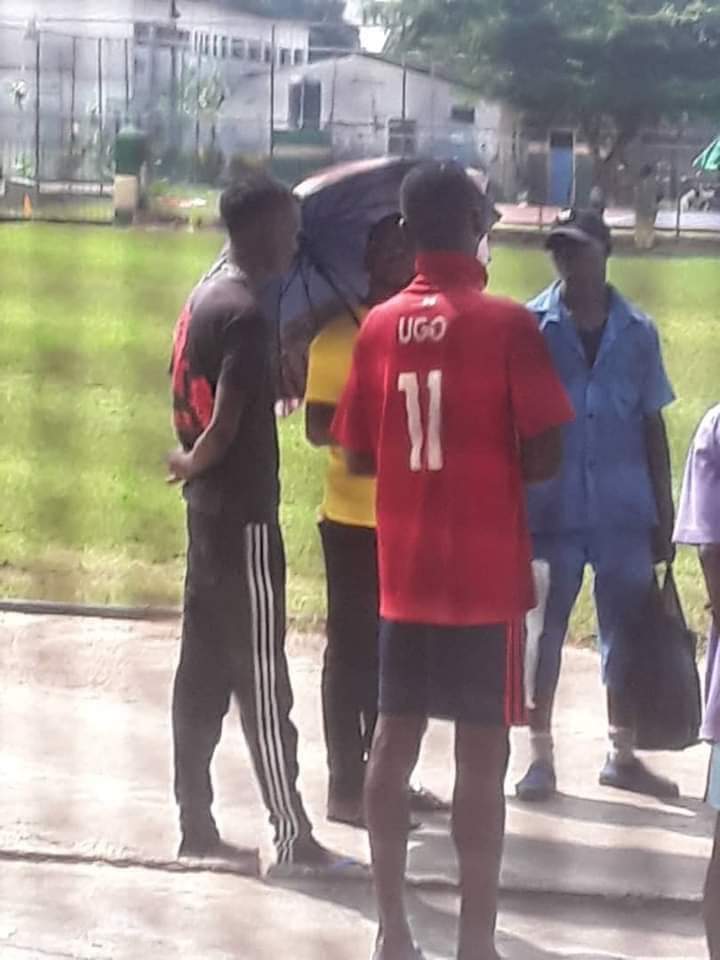 WHY IS BUKOLA JESSE AFTER GENESIS?
… Connived with inmates,ex-walden to Releases Genesis's jail Pictures on social media
As much as we choose to be silent for now as regards the ongoing Prophet Israel Oladele case with Mrs Olaide Williams Oni, it is important for us to clear the media as regards some misconceptions flying around the social media. Firstly let me start by saying that the issue on ground that led to the sentence of Prophet Oladele Ogundipe has absolutely nothing to do with Bukola Jesse who have been parading herself on social media as the one who sent Genesis to jail.
The issue that the prophet had with Mrs Laide Williams is an issue that is dated as far back as over 12years ago and she made up her mind to take revenge for whatever emotional hurt that the young Israel Oladele caused her then. Bukola Jesse was an Online member who joined Genesis Global in 2017. She has been a strong follower since then up until sometime in June 2020 when she suddenly became an attacker due to some ulterior motives she had that she was unable to achieve. Few questions I have to ask here:
1. How does this issue suddenly become an issue where Bukky Jesse is creating the impression that she sent Prophet Oladele to Jail
2. In this shared video, Bukky Jesse claimed that Justice Akinlade is her adopted mum and that she had series of conversations with her as regards the case. Does it mean that she conspired with the Judge?
3. If this is not a conspiracy, why is Bukky sending people to the prison to take pictures of this man as shown beneath in this post.
4. Why has she sworn that Prophet Israel Oladele must be killed in jail in a case that has absolutely nothing to do with her.
This is a wake up call to the Authorities of the Nigerian correctional service. The safety and security of this man's life is of essence to us. How can someone be in jail and bloggers are out there sharing pictures of him in jail, giving full information of what he is wearing and eating. I think this In itself go a long way to explain the level of conspiracy involved in this case. Do you know that ever since this judgement has been given, the real person who has the case (Mrs Laide Williams Oni) has not said anything to the public neither has she appeared atall in the whole picture. So who are this people celebrating victory with another person's case
Here is the face of Bukky Jesse Agent Responsible for giving Bukky Jesse hint and feedback. Ex Prison Walden, MR Adebisi Iseagba other paid correctional officers have been responsible for Pictures and information about prophet Israel Oladele Genesis while in incarceration . It should be noted that Bukola Jesse has publicly sworn to murder prophet Oladele at all cost before December 2020.
Despite the fact that Bukola Jesse has no single charge against Prophet Oladele genesis, she has gone above and beyond too indict and incite hatred and revenge against The Prophet. Bukola Jesse Alongside Few Celestial leaders that have been revealed to form a group of rebel that have been inciting so much conspiracy against this man and ultimately seek his life.
While serving time in incarceration , series of threats has been placed on his life, Including infringement of privacy, witch-hunting, attempt assassination and also threat to Hod family.
The Nigerian prison service however reported this infringement to the police and series of arrest are being made, among which this ex prison Walden MR Adebisi Iseagba who is a paid ally to Bukola Jesse and has been working as spy and informant to Bukky Jesse.
Zambia Mighty Visitation Conference: Dr Chris Okafor Arrives Indola Zambia for a 3 Days Prophetic conference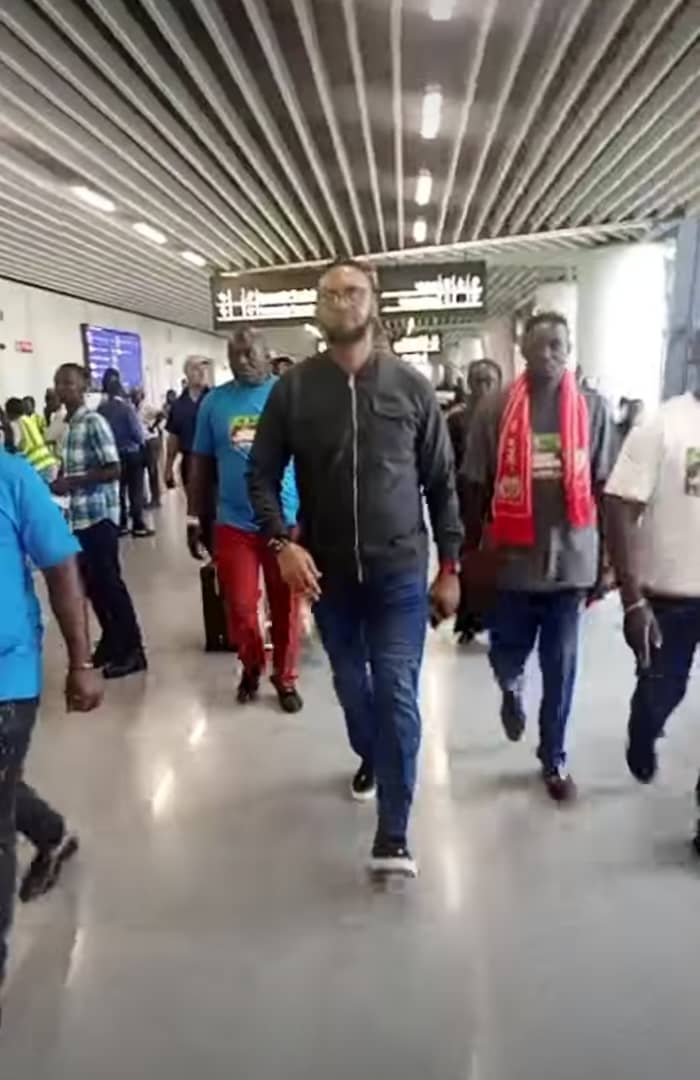 Zambia Mighty Visitation Conference: Dr Chris Okafor Arrives Indola Zambia for a 3 Days Prophetic conference.
The Generational Prophet of God and Senior Pastor Grace Nation world-wide Dr Chris Okafor has arrived in Indola, Zambia for the 3 days Prophetic conference, The Mighty Visitation.
The President of COWOM who arrived in that Nation alongside Crew members of COWOM is expected to bring the Good news of our Lord Jesus Christ into that African country with the Power of deliverance, healing, Restoration, miracle and solutions to the good people of Zambia.
The 3 days program begins from 5th -7th December 2023 and the venue of the life Transformations conference is Exquisite Brides Opposite Levy Mwanawasa stadium in Ndola Zambia and time is 4pm daily.
If you are in Indola Zambia and environs, let this serve as your special invitations to the conference. kindly make a date with God, he is able to change your situation for better, Come with your love one, God of Grace Nation is still in the Business of transforming Life….
Photos: CCIC Holds Annual Thanksgiving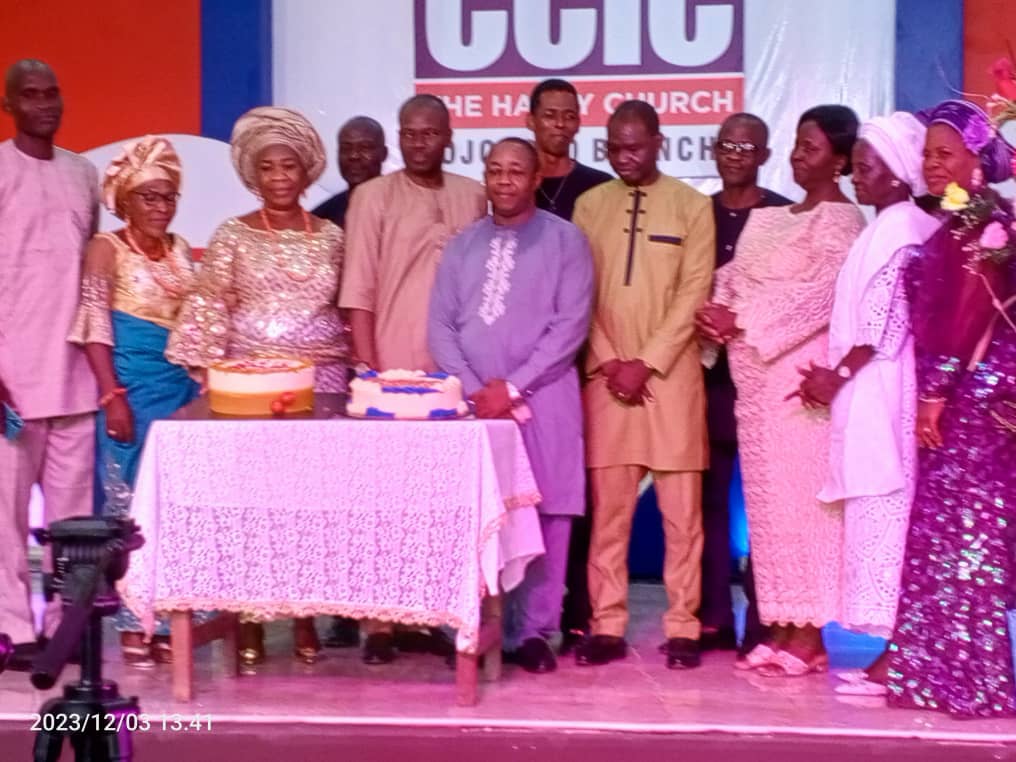 Photos: CCIC Holds Annual Thanksgiving
It was wholesome in the presence of God on Sunday, 3rd December, 2023, as Christ Chapel International Churches, located at Ojokoro, Lagos had it's annual thanksgiving.
Members from different states and region of the country had their special thanksgiving uniquely in their local dialects as testimonies were abound to the glory of the Almighty God.
The church Pastor, Ayo Ayodele described the annual thanksgiving as a way of appreciating God for what he has done, and asking Him to do more, "Every year, we mark our thanksgiving on the 1st Sunday in December, to reflect on the year and see the faithfulness of God all through our journey for the year, and we believe that the only most appropriate thing to do for someone who has preserved us, kept us, provided for us deserves our praises, honour, and every glory.
As a matter of fact, what we are just doing today is a natural physical demonstration of our gratitude to God", he concluded
Photos:
Grace Nation @ 20 Thanksgiving: There is a Dimensions that Touches the Heart of God, It's Thanksgiving – Dr Chris Okafor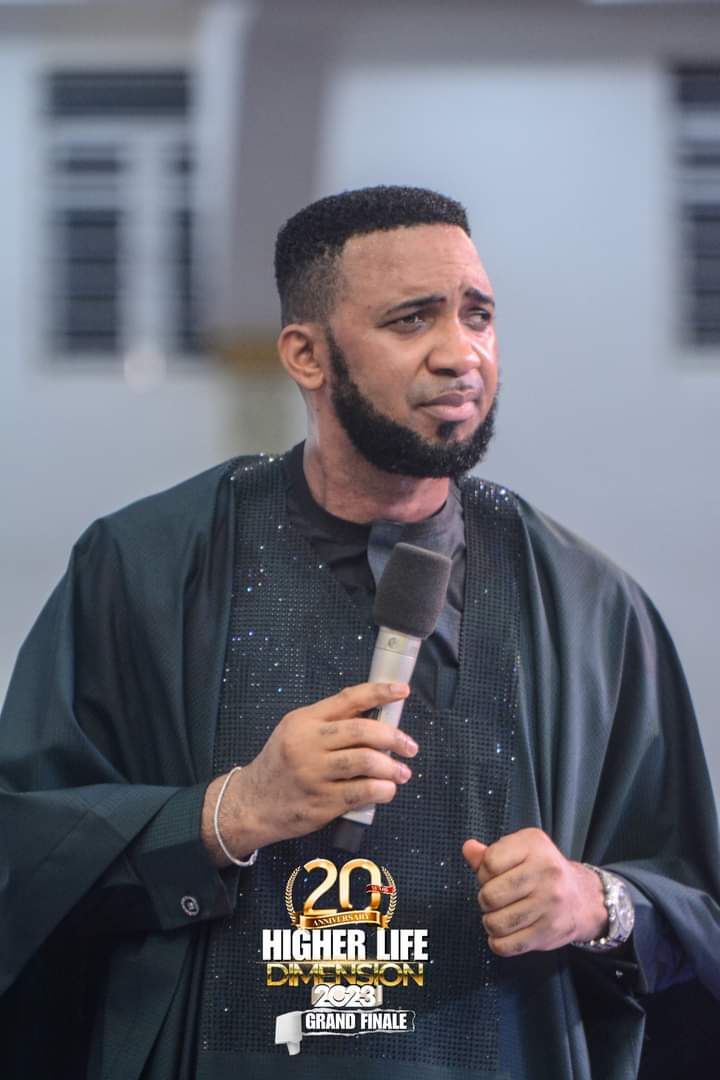 Grace Nation @ 20 Thanksgiving: There is a Dimensions that Touches the Heart of God, It's Thanksgiving – Dr Chris Okafor
… When thanksgiving becomes your lifestyle, Breakthrough becomes evidential
Grace Nation international aka Liberation City is 20 year old, the church that began in a very small Place inside the compound of a primary school in Ojodu Berger Lagos,has transform and is now 20year old with various testimonies of how God used the church to transform so many life, the Holy Ghost Movement has also breaks Barriers in the life of Many while the exalted altar of of the Church Serve as the turning point to greater height and has given hope to the hopeless. Grace Nation is still transforming life, crossing them to the other side of better beginning and Breakthrough.
As part of the activities set aside to mark the 20years anniversary celebration of the church,a 4 days Prophetic Program was held at the international Headquarters of Grace Nation world-wide in Ojodu Berger Lagos, the Program which began on the 30th of November with Impartation program, Restoration service, Spiritual empowerment lecture, Empowerment of different kinds ends with a Special thanksgiving service. It was indeed a week of Higher life Dimension according to the theme of the Celebration..
In his welcome address to Participates at the Special thanksgiving service, the Senior Pastor Grace Nation world-wide Dr Chris okafor said God has taken Grace Nation this far with so much mind blowing testimonies of all kinds, Deliverances, Healings, salvation's of soul, Restoration and Profiling Solution to the situation of Many, God has been so good to the entire Grace Nation Citizens since the inception of the Church 20years ago.
I cannot begin to count what God has done in the life of all of Us in Grace Nation, should we start from various Spiritual challenges, Demonic Blackmail here and there, Territorial Powers filling uncomfortable with the church with attack or still remembering the kidnapping attacked aimed at stopping the vision of God upon the Church which failed, so many challenges we have won, even we have lost count but till date God has been so faithful to the church, the Generational Prophet of God thanks God.
In his sermon with Topic "The Wonders of Thanksgiving" The Generational Prophet of God Dr Chris okafor said Grace Nation is enjoying nothing but the Grace of God for the past 20 years, He said the entire citizens of Grace Nation is thanking God for his Grace that has kept the church going, though the Kingdom of darkness try all it could to stop us but God faithfulness, strength disappointed the devices of the enemies over the Commission, the man of God remarked.
Why are we giving thanks, the Generational Prophet of God said the church is giving thanks because a Grateful man remain Great when he gives thanks, saying that Thanksgiving is an application for more. A thankful person will alway gets what he want.
The Apostle of altars Dr Chris Okafor said when thanksgiving begins to be your lifestyle Breakthrough becomes evidential in your life, one of the major dimensions that torches the heart of God is Thanksgiving, therefore thanksgiving Guarantee Mighty Miracles and this is the reason why we have gathered all Grace Nation Citizens across the world to thank God for the journey so far and appreciate his faithfulness the Generational Prophet of God Dr Chris okafor Concluded.
Earlier the special thanksgiving witness various chorography display from the youths, women and the church Drama group alongside Liberation voice thrill faithful with powerful Praise ans worship song
The 20th Anniversary Celebration cake was strategically position, hanged up, the special effect of the position of the cake was an eye saw, the Gigantic cake was cut to mark the 20year of existence of the Church by the Senior Pastor, Son and daughter of the Prophet, Mighty Men, Special Guest and all the VIPs in church, that means all citizen of Grace Nation.
From all the Media Friend of Grace Nation, we say a wonderful 20years Anniversary of the church, More Grace to Function in Jesus precious Name Amen.