Why Nigerian Government Should Invest In Scientific Research – LASU Dons Reveal
Academicians at the Lagos State University, LASU, have called on the Nigerian government to invest in scientific research to solve numerous challenges facing the nation.
The varsity Dons said this on Wednesday at the opening ceremony of the 5th Faculty of Science Conference in the University, with the theme "Cutting Edge Research: A Gateway to National Development".
The Chairman of the Local Organising Committee, Professor Benjamin Aribisala, in his welcome address, said scientific research has brought about unquantifiable revolutions to all facets of human endeavours.
Aribisala, a professor of computer sciences, noted that "scientific research has greatly and positively influenced the way we think, quality of life, life expectance, the nature of governance, education, businesses and even our social engagements.
"One of the ways to appreciate scientific research is to imagine a world without Electricity, Computers, Cars, Mobile Phones or Televisions, such a world could be described as a complete desert, he said.
"The impact of scientific research is so great to the extent that it is a major determinant of economic viability of a nation, adding that "this has led to the assertion that countries with higher scientific breakthroughs generally have better education, better health and higher life expectancy. This suggests that any country with a clear vision to succeed should be ready to embrace and invest in scientific research.
Professor Aribisala said the current situation in Nigeria, most especially in the areas of economic stability, poor quality of education, insecurity, unemployment and political instability call for urgent attention. He, however, expressed dissapointment that little or no consultation has been made to scientific approach of solving these national problems.
Speaking with Journalists, on many problems confronting the nation and what Nigerian scientists are doing, Mrs. Adejoke Ibidapo, a professor of Parasitology, said scientific research requires a lot of funding.
She also lamented that money that could have been used to fund scientific research for national development were being looted by politicians.
According to her, "scientific research has a lot to do with financial backing and we also know what the government is facing concening money right now. Billions and trillions were being spent by individuals instead of channeling them to scientific research.
"Some universities have just resumed from strike all because we need better infrastructures. If you go to other universities, even for publishing you are encouraged, you are given something for your effort.
"More money should be channelled to national institutes and Universities for better equipment of laboratories that will encourage standard research which is key to national development, Professor Ibidapo said
In her submission, Professor Sena Bakre of the department of Microboiology, urged the federal government to increase budget in education and fund tertiary institutions, noting that materials and finance are the major problems affecting research.
Also, Professor Adenike Boyo of the department of Physics, who works on Solar energy, said electricity and lack of equipment are some of the challenges affecting standard research in Nigeria.
Speaking on how research can contribute significantly to the nation's GDP, Professor Boyo said, "most of the research works end in the laboratory, noting that "if there is a database of researches, most of the problems in Nigeria will be solved.
The professor of physics further revealed how Nigeria can generate so much revenue from the solar energy she is working on.
According to her, when the prototype is tested, replicated in rural areas, the innovation can also be exported to other other countries and this will increase GDP.
Earlier, the LOC Chairman, Professor Aribisala said the focus of the 50day Faculty of Science 2017 Conference is to bring academic scholars of our great country Nigeria and those of the leading nations of the world together to discuss the way forward in Nigerians' national development. We hope to give researchers the platform to showcase their research findings, establish collaborations, develop new research ideas and identify the scientific approach and gateway to Nigeria's national development noting that the faculty has received about 160 abstract submissions from various scientific disciplines
The keynote speech was delivered by Dr. Babak Kateb, Director and CEO of the Society for Brain Mapping and Therapeutics in Los Angeles, USA. via a video conferencing.
Union Bank's αlpher Partners with Chrystallis Conversations to Promote Women Empowerment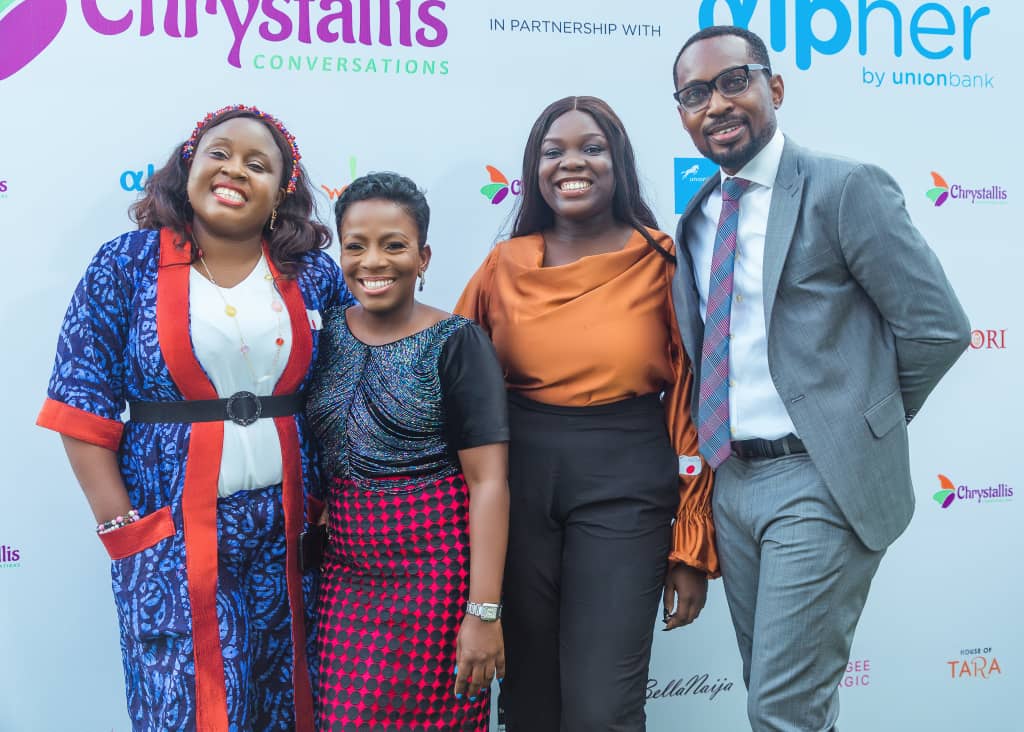 Union Bank's αlpher Partners with Chrystallis Conversations to Promote Women Empowerment
Lagos, Nigeria – In line with its commitment to sustainable development and enabling success for women, Union Bank of Nigeria, through its women-focused proposition αlpher, partnered with Chrystallis to host the inaugural live edition of Chrystallis Conversations – a platform focused on empowering women and promoting gender equality.
The event tagged Fear-Less! Pursuing Your Best Life with Courage and Conviction held on Thursday, June 1, 2023, in Victoria Island, Lagos. It was an intimate night of insightful conversations and networking. The event kicked off with a heartfelt musical performance by Funmi Bucknor, followed by a captivating poetry reading session by prolific writer and poet Wana Udobang (Wana Wana) and ended with engaging one-on-one conversations with Filmmaker and Women's Rights Advocate, Ego Boyo and Entertainment Mogul, Politician and Social Activist, Olubankole Wellington, moderated by Kemi Ogunleye, the Host, and Creator of Chrystallis.
Chrystallis Conversations is a platform for women to share their stories, experiences, and perspectives. It has gained recognition for facilitating insightful discussions and thought-provoking conversations, around women's empowerment. The partnership with αlpher, underscores Union Bank's commitment to championing women empowerment by supporting them in their journey towards success and fostering a more inclusive society.
Commenting on the partnership, Olufunmi Aluko, Chief Brand and Marketing Officer, Union Bank, expressed excitement about the collaboration. She said:
"Union Bank's αlpher is dedicated to supporting women in their personal and professional journey. Through this partnership, we aim to amplify womens voices, celebrate their achievements, and foster an environment of empowerment and equality. We firmly believe that by providing resources and opportunities, we can enable women to thrive and empower them to break barriers and shatter stereotypes."
###
Note to editors:
About Union Bank Plc.
Established in 1917 and listed on the Nigerian Stock Exchange in 1971, Union Bank of Nigeria Plc. is a household name and one of Nigeria's long-standing and most respected financial institutions. The Bank is a trusted and recognizable brand, with an extensive network of over 300 branches across Nigeria.
The Bank currently offers a variety of banking services to both individual and corporate clients including current, savings and deposit account services, funds transfer, foreign currency domiciliation, loans, overdrafts, equipment leasing and trade finance. The Bank also offers its customers convenient electronic banking channels and products including Online Banking, Mobile Banking, Debit Cards, ATMs, and POS Systems.
More information can be found at: www.unionbankng.com
Media Enquiries: Email JIUGBOH@unionbankng.com
-Ends-
NUBIFIE Picketing: Polaris Bank restates commitment to staff welfare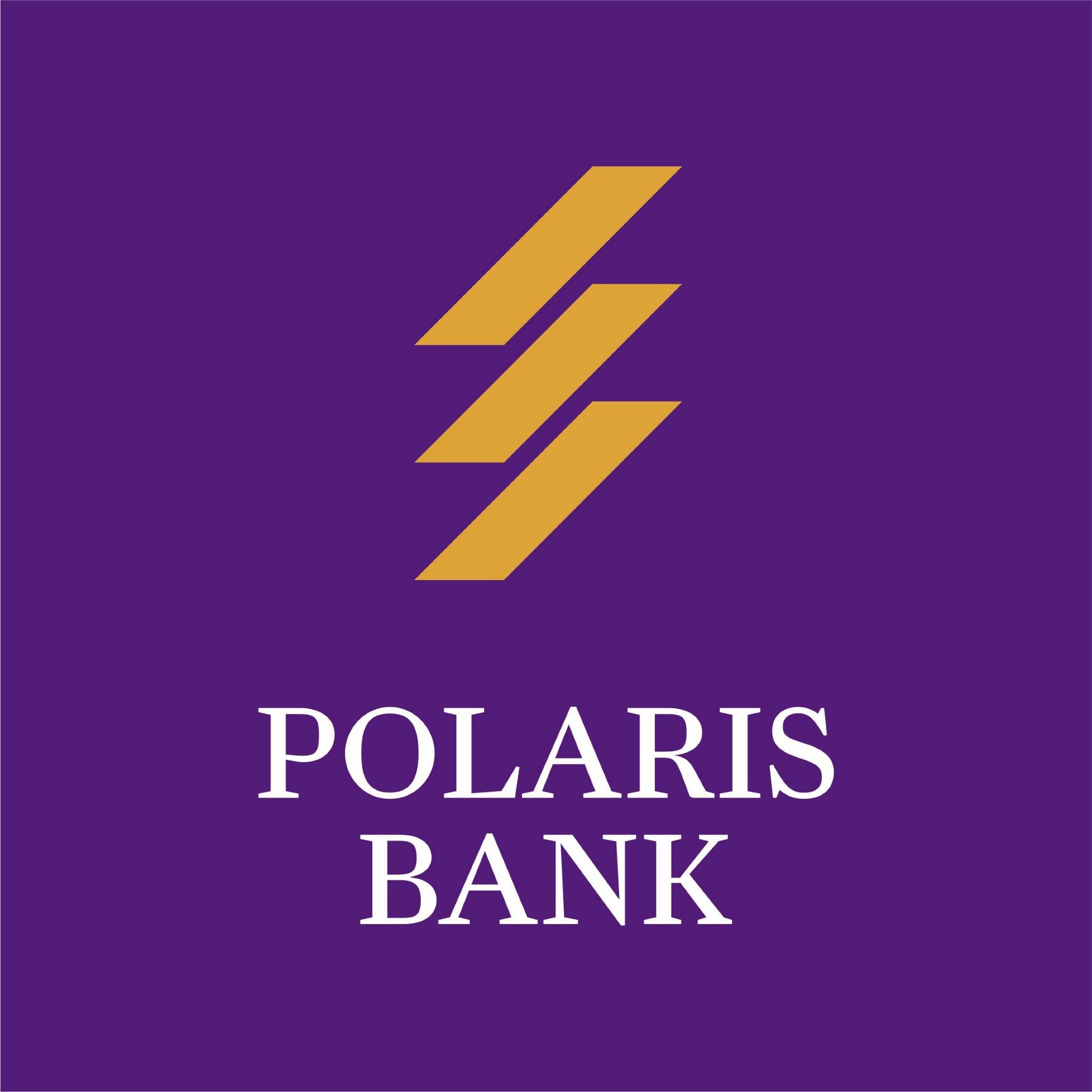 NUBIFIE Picketing: Polaris Bank restates commitment to staff welfare
Polaris Bank has clarified that she did not violate any law in a recent disengagement of some staff which it said was done in line with the terms of the contract guiding their engagements.
The Bank was reacting to a report of the picketing of its headquarters by NUBIFIE this morning by a section of the media.

The Bank disclosed that it has engaged and will continue to engage the union to resolve any lingering labour matters.
The Bank emphasized that a cordial relationship has existed between her and the union over the years and believes that concerns raised by either party can be effectively addressed through dialogue.
Polaris Bank remains committed to fostering a harmonious working relationship and ensuring the well-being of its employees.
Union Bank Reaffirms Commitment to Sustainability; Partners NCF to Commemorate World Environment Day 2023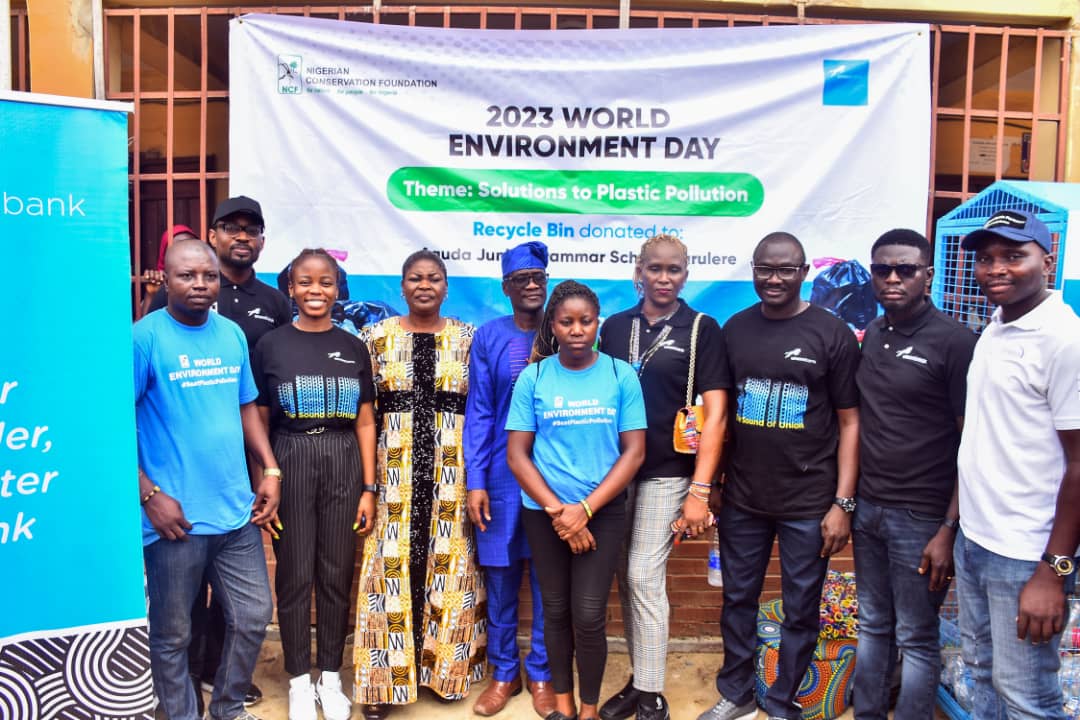 Union Bank Reaffirms Commitment to Sustainability; Partners NCF to Commemorate World Environment Day 2023
Lagos, Nigeria – As part of its continuous efforts to champion environmental responsibility and promote sustainable practices, leading financial institution Union Bank of Nigeria partnered with the Nigerian Conservation Foundation (NCF) to celebrate World Environment Day 2023.
World Environment Day, observed annually on June 5th, is a global platform to raise awareness, and mobilise action towards pressing environmental issues. The 2023 campaign #BeatPlasticPollution; Solutions to Plastic Pollution, calls for global solutions to combat plastic pollution.
Plastic pollution has become a global crisis, threatening our ecosystems, wildlife, and human well-being. This year's World Environment Day aims to raise awareness and mobilise individuals, communities, and organisations to take action and make a positive impact on the environment by reducing their plastic consumption, embracing sustainable alternatives, and advocating for responsible plastic waste management.
To create awareness on environmental responsibility and encourage collective action, Union Bank employees, together with the Nigerian Conservation Foundation volunteered to educate students at Aguda Junior Grammar School, Surulere, Greg Girls Junior High School, Surulere, and Okun Ajah Community Senior Secondary School, Okun Ajah.
The students were educated on the detrimental effects of plastic pollution on the environment, highlighting the importance of reducing plastic consumption, reusing plastic, and practical tips for sustainable recycling. The Bank also donated waste bins to each school to encourage recycling and make it easier for students to do their part in reducing plastic waste.
Speaking on the Bank's activities to mark World Environment Day, Union Bank's Chief Brand and Marketing Olufunmilola Aluko said:
"At Union Bank, we are resolute in our commitment to be a sustainability champion. This year's focus on tackling the pervasive issue of plastic pollution resonates deeply with our commitment to environmental sustainability. We proudly partner with NCF to educate students on solutions to beat plastic pollution. By raising awareness and advocating for responsible plastic waste management, we can collectively and significantly preserve our planet for future generations."
With its focus set on the future, Union Bank continues to lead the way in shaping a better, more sustainable future for generations to come.
###
Note to editors:
About Union Bank Plc.
Established in 1917 and listed on the Nigerian Stock Exchange in 1971, Union Bank of Nigeria Plc. is a household name and one of Nigeria's long-standing and most respected financial institutions. The Bank is a trusted and recognizable brand, with an extensive network of over 300 branches across Nigeria.
The Bank currently offers a variety of banking services to both individual and corporate clients including current, savings and deposit account services, funds transfer, foreign currency domiciliation, loans, overdrafts, equipment leasing and trade finance. The Bank also offers its customers convenient electronic banking channels and products including Online Banking, Mobile Banking, Debit Cards, ATMs and POS Systems.
More information can be found at: www.unionbankng.com
Media Enquiries: Email JIUGBOH@unionbankng.com