Youth Aflame Conference: Olawande, Oyemade, Other Keynote Speakers Enlighten Young Nigerians 
Youth Aflame Conference: Olawande, Oyemade, Other Keynote Speakers Enlighten Young Nigerians
The National Stadium, Surulere, Lagos, came alive yesterday under an atmosphere of spiritual conviviality as thousands of young Christian professionals and worshipers converged to commemorate the 2022 "Youth Aflame Conference".
The well-attended conference with the theme "Mountain Climbers", was planned with great emphasis on focus, growth and development strategies for the youth as well as how to stay the course in the face of daunting challenges and distractions.
Not surprisingly the organisers assembled a well-experienced array of speakers to address various topics that would keep the mind on the goals of building a successful future, working for God and enriching humanity with leaders and great talent.
Among the speakers were Pastor Poju Oyemade, Pastor Tunji Adeboyejo, Debola Deji-Kurunmi, Lanre Oyegbola, Pastor Bisi Akande, Laju Iren, Pastor Kola Oyeneyin, Nifemi Olanwande, Onyeka Ogwu, Pastor Yemi Davids and Tomi Arayomi. While declaring the conference open, the convener of the Youth Aflame Conference and RCCG National Youth President and Youth Evangelist, Pastor Daniel Olawande, fondly called PDaniel, explained that the conference was put together for young professionals who would actualize the great vision of the transformative power of breaking barriers and planting success wherever they serve.
"The cycle of revival is not complete until it brings about societal transformation. The time has come to raise young apostles in the marketplace; the time has come to raise kingdom gatekeepers who will represent God with high moral rectitude, high effectiveness, character, excellence with God's fire in the marketplace. Hence the need for the Youth Aflame Conference.
"Youth Aflame Conference YAC is that training, building and equipping platform for this emerging generation of global kingdom ambassadors", he said. One of the speakers, Pastor Tunji Adeboyejo, who is also the chairman of the Youth Evangelism Team of the RCCG, spoke on the "DNA of Mountain Climbers". According to him, people who want to get to the peak of the mountain. (success) must have vision, Drive, resilience, focus, and courage. He noted that no man could climb above his level without courage.
Another speaker who is also the Pastor in charge of RCCG Youth Province 1, Lagos, Pastor Bisi Akande, spoke on 'The Secrets of Mountain Climbers". He extolled the youth to have clean hands, pure hearts and Godly conversations if they must know the secrets of mountain climbers. Pastor Yemi Davies challenged the youth to be determined to reach the top of the mountain by carrying their home in the morning so that their evening would be devoid of hardship.
Speaking on the youths in politics Pastor Lanre Oyegbola mentioned " It is important to know that you are not climbing alone, the fact that we are climbing through different routes doesn't mean we are not going to the same place. There are no permanent enemies, there are only permanent interests"
Mr Oyegbola gave four keys in the structure of governance that the youths would need in the political space, the keys include People, Prayers, payments (money) youths must pay now so they don't pay later , and Participation, emphasizing that every youth must be a member of the political party.
Pastor Poju Oyemade speaking on the topic "Responding To Adversity through the power of Joy" told the youths "To be a mountain climber, you must have access to divine intelligence. Who the king are leaning onb, should be you. It is beyond having a dream for a better Nigeria. The question is HOW?
He gave his closing remark to the youths with words of encouragement to take action with the mindset that of knowing " You can change anything" .
The conference also featured financial literacy sessions where bank representatives explained their products and services to the congregation.
The young professionals were advised to embrace the savings culture as well as plan and employ financial planning to build wealth and prosperity.
Exceptional Genesis Fulfills Promises On LAWMA Street Sweeper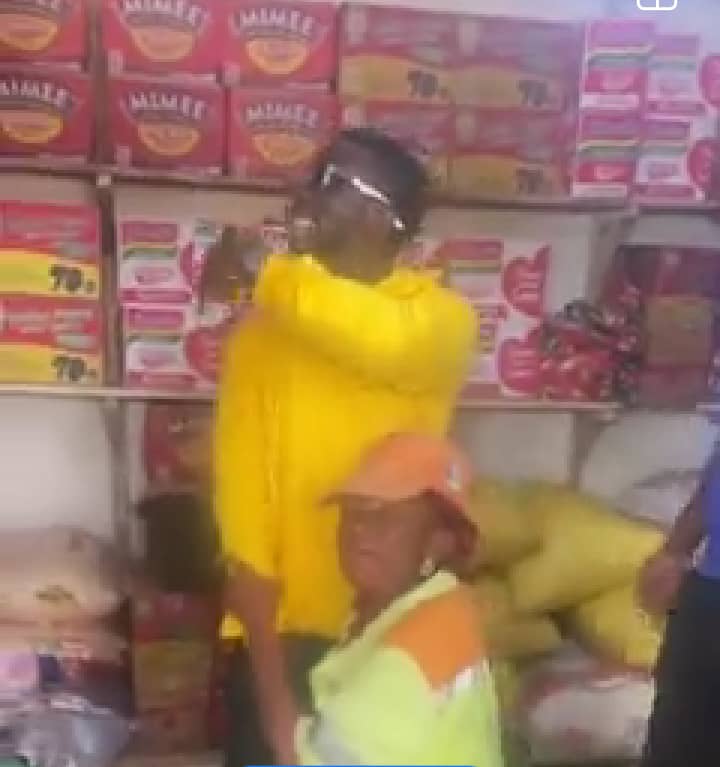 Exceptional Genesis Fulfills Promises On LAWMA Street Sweeper
… Woman pull off LAWMA apron, says Genesis has brought her, family out of poverty
~By Oluwaseun Fabiyi
To identify a true Man of God is not something tedious to do, since Bible has laid down some criterias like loving fellow human, being a doer of good especially to those who cannot repay back, this and may others, stands prophet Genesis out as one of the top philanthropist men of God in the country
It would be recalled weeks back when the Prophet, Israel Oladele Ogundipe Genesis decided to give to a LAWMA Street sweeper a better life after giving him money where she was sweeping. We can confirm that this unique man of God has again by proven his gossipers and enemies of the gospel wrong by showing he's not a Prophet that promise without fulfilling it.
Prophet Genesis lay emphasis on the fact that teachings of the Bible never taught him to be a promise and fail to honour, and has therefore fulfilled his promise to the surprise of many when he paid the LAWMA Street Sweeper an unscheduled visit on Saturday 1st of October 2022 with some cash and a promises to get her foodstuffs shop during the first meeting in August.
Though the man of God promises were termed by detractors as an attempt to play to the media but information confirmed by Oluwaseun Fabiyi the media aide to Genesis says the LAWMA Street Sweeper name (withheld) is now in a joyous moods as the prophet of God, 'Genesis' surprised her by fulfilling his promises to her, when he presented the rented a mini-foodstuffs shop that has been stocked with all manners of foodstuffs the woman listed to buy to start her new trade.
Recalled that the quintessential prophet of God. 'Genesis' once said he has been monitoring and noticing this particular woman who is hardworking and passionate about her work as a street sweeper and that each time he goes to church he sees the woman working tirelessly even when others might have gone on recess or might have gone to eat, this LAWMA staff was said to have been so committed and amazing to her work.
The great man of God 'Genesis' had severally stopped over to understudied her outstanding activities on the street of Lagos as the exceptional man of God, 'Genesis' distinguished himself to honoured the said woman with huge amount of money, also fulfilled his promises to lift her out of abject poverty by providing her and the entire family a shelter and foodstuffs mini-shop
According to Genesis Media aide Oluwaseun Fabiyi said the LAWMA staff was rolling on the bare floor to show her profound gratitude/ appreciations towards the humanitarian gestures from the man of God 'Genesis' after admitting that the man of God's unexpected visit caught her unaware together with her entire family.
The small but mighty man of God known added spice to the presentation when he personally went to picked up the LAWMA woman where she was sweeping the street to accompany him somewhere while he drove her to the place where presented the keys to her new mini-foodstuffs shop all on her name.
The preacher explained that she was chosen after careful and thorough assessment by his disciples on the basis of her outstanding contributions to the environmental sanitation and socio-economic development of Lagos State and humanity, and also her sterling qualities which have endeared her to be a role model.
The grateful woman was tearfully praying for the man of God after which she pulled off the LAWMA work apron chanting how Genesis has brought her and her family out of abject poverty, she also showed her profound gratitude towards Genesis for his kind gesture.
SANWO-OLU, ADEBOYE TASKS NIGERIANS ON PEACE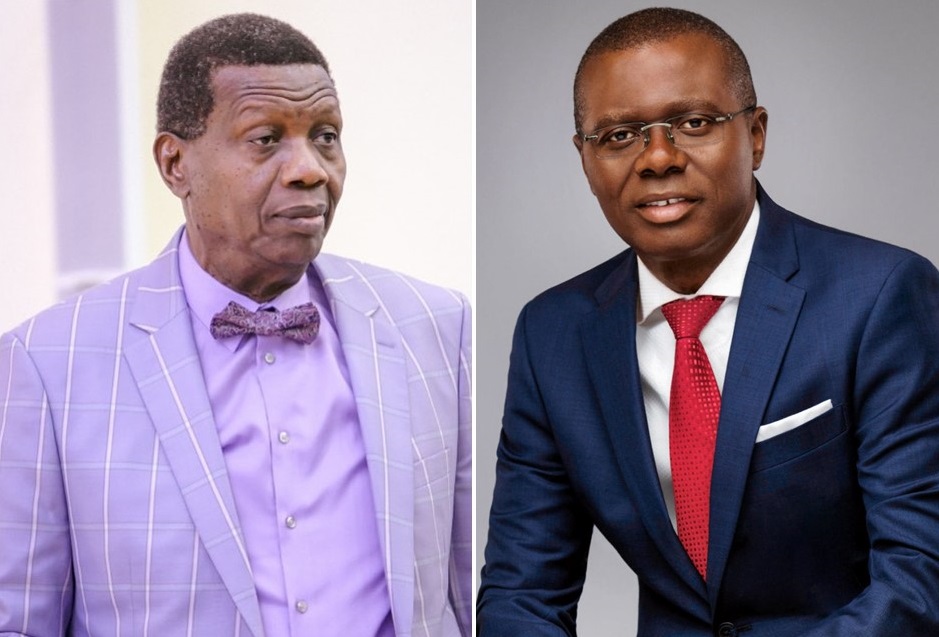 SANWO-OLU, ADEBOYE TASKS NIGERIANS ON PEACE
•Greater Lagos agenda on course, says Lagos Governor
Lagos State Governor, Mr. Babajide Sanwo-Olu and General Overseer of the Redeemed Christian Church of God (RCCG), Pastor Enoch Adeboye, have called on Nigerians to continuously work and pray for peace in the nation.
They made the call on Sunday at the Redeemed Christians Church of God (RCCG) October Thanksgiving Service and Special Prayer Session for all State Governors and Deputy Governors tagged "Perfect Peace in the Land" held at the church corporate headquarters in Ebute-Metta, Lagos.
Governor Sanwo-Olu while addressing the large congregation at the service urged Nigerians, including Lagosians to continue to pray for leaders in Nigeria and for peace to reign in the land with an assurance to believe that greater things are ahead.
The Governor, who attended the programme with his wife, Dr. Ibijoke Sanwo-Olu and other dignitaries which include the representatives of Governors Gboyega Oyetola (Osun) and Dapo Abiodun (Ogun), said the Greater Lagos agenda of his administration, which had brought about infrastructural development across Lagos State, is on course and more of it would be delivered.
He said: "This service taking place a Sunday after the Independence Day anniversary is very important. And I think our GO (Pastor Adeboye) has said it all. We need perfect peace in our country but for us to have that perfect peace; we also need to have peace from individuals. It is we the citizens that make the country. It is not just about a metaphorical country; it is the people on the ground that truly make a country.
"We need to have that perfect peace in how we live our lives mentally, physically, financially, morally and all of it, and it is only when that happens that it can affect the country. He (Pastor Adeboye) has also encouraged all of us that we need to continually pray for our leaders. People are made up of the kind of leaders they have. So, it is really a partnership by ensuring that the citizens play their roles and leaders also play their roles.
"For me, it is another clarion call that it might not be perfect but there is light at the end of the tunnel. And for us in Lagos, we are grateful because this is the most peaceful part of the country. We don't want to take it for granted and that is why we have come here to thank God, to also appeal and pray to God for that peace to continue to reign."
Governor Sanwo-Olu also assured the people of Lagos State that his administration will continue to do its best in delivering dividends of democracy and infrastructural development to ensure that Lagos State remains home to all.
He said: "The 62nd Independence anniversary is an important time for all of us to also come together as Lagosians. A lot of things are happening in our state; not just peace, there is infrastructural renewal every day. Even while disruption is going on let us be patient with the government because the commitment to make Lagos a lot bigger for each and every one of us is on course and we all can see it.
"For us in Lagos State is to continue to see the Greater Lagos in our lives. It is for us to pray that the peace and the infrastructural development that is taking place in our state will continue. I know around you, you can see that there are some bits of disruption. If you get to Apapa Road Junction, Yaba and Ikeja, there are bits of disruption there because of the train we are doing and the bridges we are constructing.
"If you go to Ikorodu, Epe and other places, you will see some disruptions; it is because we want some positive things to happen. The Greater Lagos is on course. The Greater Lagos will not be retarded; it will not be stopped. Don't give up. I want to assure you that greater things and bigger things are ahead of us. My prayer and my wish are that as I stand here as your governor today, October 2, 2022, I will also stand here as your governor in October 2023.
In his sermon, the General Overseer of the Redeemed Christians Church of God, Pastor Enoch Adeboye, who took his sermon from a Bible passage, 1 Corinthians 7:13-14, prayed for perfect peace in Nigeria as well as every home.
Pastor Adeboye, who prayed that God would heal the land and intervene in various issues affecting the country negatively, urged the people to prepare to join him very soon for fasting and prayer for the country.
He called on Nigerians to pray for their rulers and stop criticism so that God would continue to guide them aright if they want peace and to be able to overcome the storm.
The General Overseer prayed that all the enemies of Nigeria would be defeated so that the people can have peace and the Controller of storms would speak peace to the nation.
Nigeria @ 62: ''There Is Nothing To Celebrate, Our Leaders Have Failed Us'' – Primate Ayodele Declares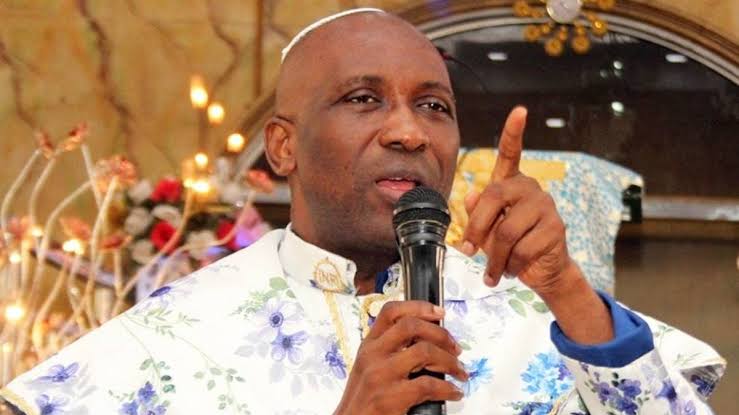 Nigeria @ 62: ''There Is Nothing To Celebrate, Our Leaders Have Failed Us'' – Primate Ayodele Declares
The Leader Of INRI Evangelical Spiritual Church, Primate Elijah Ayodele has expressed grief over the situation of Nigeria since the country gained independence 62 years ago.
In a statement signed by his media aide, Osho Oluwatosin, Primate Ayodele described the 62nd independence anniversary as nothing to write home about in all spheres of life. He explained that there is nothing to celebrate because our leaders since independence have failed the nation and never considered the future of Youths right from inception.
He noted that Nigeria has experienced nothing but stagnancy, pain, hunger and failed promises in the hands of our past leaders and that they keep deceiving the citizens that the country will be better by the day but there has been no improvement ever since rather, the situation of the country has been deteriorating.
''62 years of independence is nothing to write home about the economy, leadership and all spheres of life, Nigeria has failed. Our leaders since we got independence didn't consider the future of the youth, what Nigeria will become, what will happen, they didn't care about it but now, they are rallying round saying they want to make the country better, are they not deceivers after they disappointed us, their children and God? They will all pay for it.''
''This is 62 years of stagnancy, pain, hunger, and failed promises. Their children are going to school but they have destroyed the future of students in the country yet they are saying they want to repent, they should come out to confess what they have all done. They will all suffer for it because they will see the anger of God. What can we say about our 62 years of independence? Absolutely nothing. They say Nigeria will be better every day, we organize prayers but nothing has improved, it's been the same story.''
Primate Ayodele made it known that the next general election coming up in 2023 will determine a lot of things in the country, explaining that most countries are far better than Nigeria including those who got independence after we got it. He also noted that one of the sure ways to have a better country is by having true federalism to enable every zone to stay on its own.
''2023 will determine so many things, there is insecurity, they say they kill Boko Haram everyday but we keep hearing how the insurgents are killing soldiers and civilians, food price is on the highest side, there is no improvement in the country. All those that have ruled us are all saying the same story and I believe it's high time we adopted true federalism, let everyone stay on their own to make the country better.''
It is not the zonal government that will move Nigeria forward, Pastors are also deceiving themselves, what improvement has been made in our 62 years of independence? Nothing. Countries that got independence before us are better, those that we got ahead of them are also better than us, the government has destroyed the future of this country. God will not help us, we have to help ourselves, and all these past leaders are the cause of our problems.''
Continuing, Primate Ayodele described Nigeria as a failed nation with failed leaders producing failed people and except we rise and do the needful, God will not help the nation. He expressed hope for a better Nigeria but stated that until we address things properly, God will not help us as a nation.
''The country is a failed nation with failed leaders, now producing failed people, we must rise and do what is needed before God can help us, God has guided our leaders but they didn't guide us. It's sad that we have a country like Nigeria where the future of our youths isn't certain, no education, no good road, poor communication system yet they keep stealing our money to acquire empires, they have sabotage the economy, the success and prosperity of the country, what a great nation with bad leaders.''
''No one is ready to say the truth, everyone is afraid of being killed after saying the truth, it's a sad event but I know Nigeria will change, when it's going to happen I don't know. We can't continue this way and God will raise people who will help the nation, then He will help us.''
''My independence message to Nigeria is to do all the needful things that can move God to rescue the nation. 2023 election will determine a lot for our country and I believe that things will get in shape but it's a gradual process. The moment we come out to approach it properly, God will help us.''