Zambia's Moment of Restoration at Apostle Suleman's 'Mighty Turnaround Crusade'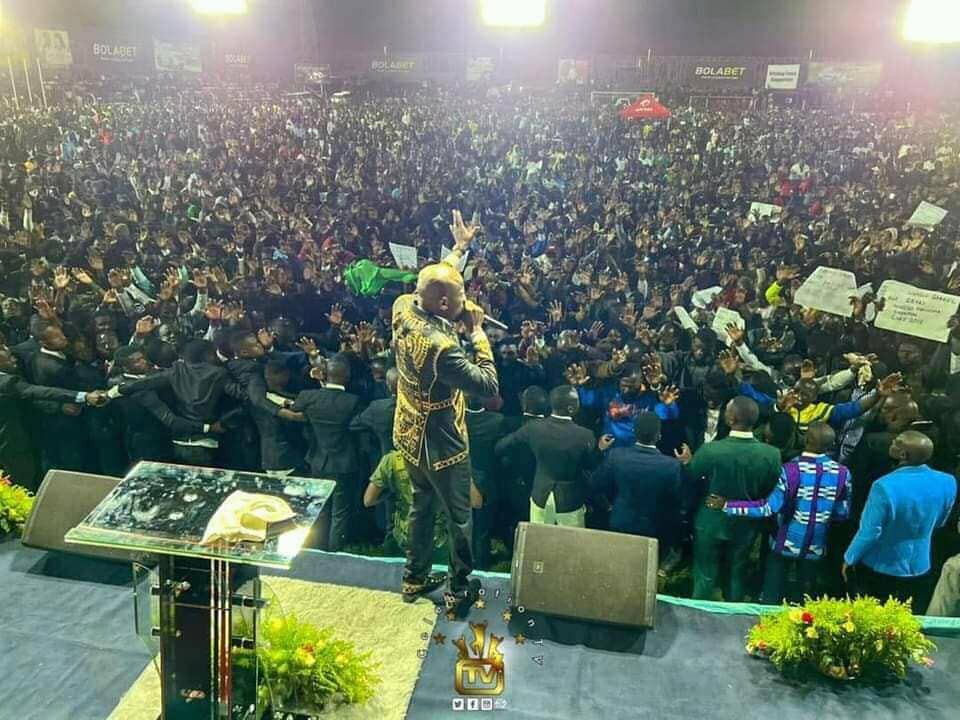 Zambia's Moment of Restoration at Apostle Suleman's 'Mighty Turnaround Crusade'
The 'Mighty Turnaround' crusade held a few days ago by the famous Nigerian televangelist, Apostle Johnson Suleman, in the African city of Lusaka, Zambian capital, no doubt, pulled headlines both in the traditional media and the new media.
The number of participants looking for God's love, it was gathered, ranged well above 50,000 with about 28,000 making decisions at the spot to accept Christ after the two-day life-restoring apostolic programme. Apostle Suleman is one of few Nigerian pastors whose overseas crusades have attracted this much audience and, sometimes, above. With Suleman's super-effective teachings and prayers, believing Zambians experienced dramatic changes in their spiritual life with an estimated 10,000 youths delivered from joblessness and hard drugs use.
For the remarkable two days that the crusade lasted; Tuesday 23rd and Wednesday 24th of August 2022, Apostle Suleman earned special recognition among the Zambians with his specially gifted power of anointing and miraculous exploits. Ahead of the programme, the Servant of God paid a courtesy call, with his ministers, to the country's president, Mr. Hakainde Hichilema, where he prayed for the success of his government.
It is presently a world that is grappling with deep-seated emotional problems. Among the youths, dependence on psychotropic drugs use is on the rise, kidnapping and killings too while suicide rate is regularly increasing. Thus, within the space of one year, Apostle Suleman's global crusade is believed to impact more than two million people of different age grades who receive miracles and deliverance from satanic bondage.
It was, indeed, a moment of restoration in Zambia given how God turned people's stories around with the intervention of God in their lives bringing permanent end to challenges.
Bishop BC Eze set for Church Annual Thanksgiving in grandstyle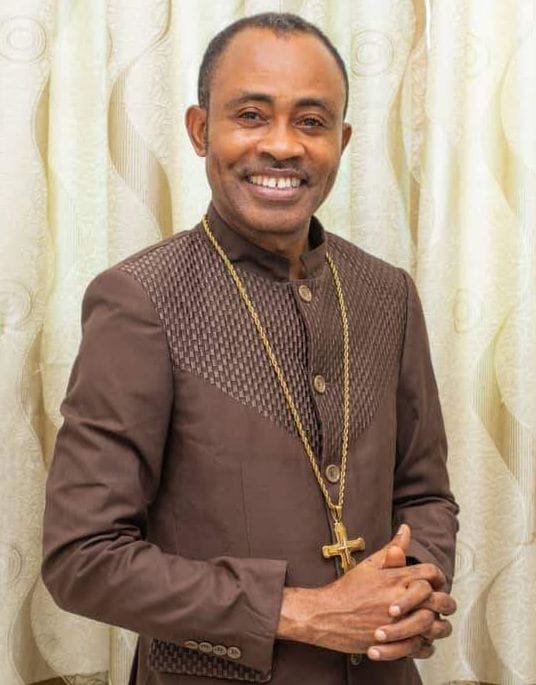 Bishop BC Eze set for Church Annual Thanksgiving in grandstyle
Appreciation is an application for more. In a momentous celebration of faith and service, bishop Dr BC Eze, renowned for his unwavering commitment to God and humanity, will commemorate his Church Annual Thanksgiving Service 2023, appreciating God for His faithfulness upon his life and ministry. It's a significant milestone of selfless dedication, impactation and countless lives God has used me to touched both home and abroad.
Bishop BC Eze's journey began with a deep-rooted faith that blossomed into a lifetime of exemplary service. From an early age, he displayed a profound passion for spreading the messages of love, hope, and compassion. Through his unwavering commitment to his calling, he has transformed the lives of many, both within his congregation and beyond.
As a shepherd of his flock, Bishop BC Eze, the presiding pastor inchsrge of "Bible Faith Deliverance City Church" has exemplified the qualities of empathy, wisdom, and genuine care for others. His sermons have inspired and uplifted his congregation, nurturing spiritual growth and fostering a sense of community. Known for his ability to connect with people from all walks of life, he has provided solace, guidance, and support during times of triumph and adversity.
However, Bishop Eze"s impact extends far beyond the walls of his church. His philanthropic efforts have been instrumental in uplifting the less privileged and marginalized individuals and communities. Inspired by his deep-rooted faith and driven by an unwavering desire to make a tangible difference, he has spearheaded numerous charitable initiatives that have transformed lives. He has built and trained pastors açross the globe.
This year's Thanksgiving is theme GREAT MERCY slated to commence on Friday 8th December with *Unlimited Praise* 5;30pm – 8:30pm, while Sunday 10th December is billed for *Victory Celebration* 8:am. At the church auditorium, 9 Shaibu street, by Access Bank, Maza-Maza branch, Lagos. And there will be food palliatives to all attendees.
Zambia Mighty Visitation Conference: Dr Chris Okafor Arrives Indola Zambia for a 3 Days Prophetic conference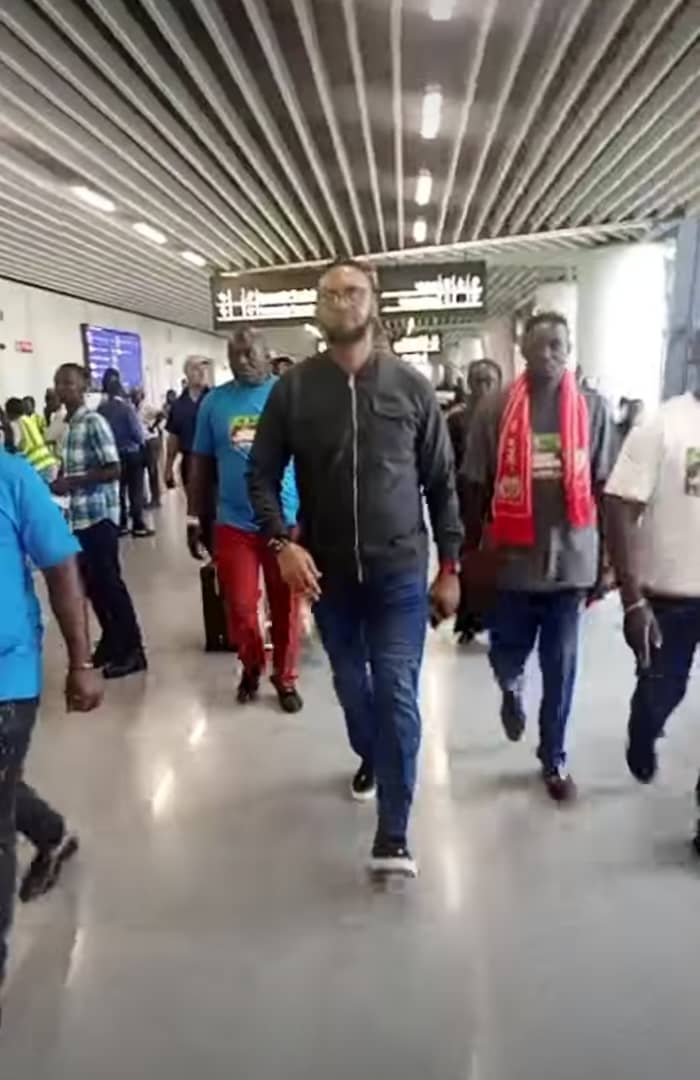 Zambia Mighty Visitation Conference: Dr Chris Okafor Arrives Indola Zambia for a 3 Days Prophetic conference.
The Generational Prophet of God and Senior Pastor Grace Nation world-wide Dr Chris Okafor has arrived in Indola, Zambia for the 3 days Prophetic conference, The Mighty Visitation.
The President of COWOM who arrived in that Nation alongside Crew members of COWOM is expected to bring the Good news of our Lord Jesus Christ into that African country with the Power of deliverance, healing, Restoration, miracle and solutions to the good people of Zambia.
The 3 days program begins from 5th -7th December 2023 and the venue of the life Transformations conference is Exquisite Brides Opposite Levy Mwanawasa stadium in Ndola Zambia and time is 4pm daily.
If you are in Indola Zambia and environs, let this serve as your special invitations to the conference. kindly make a date with God, he is able to change your situation for better, Come with your love one, God of Grace Nation is still in the Business of transforming Life….
Photos: CCIC Holds Annual Thanksgiving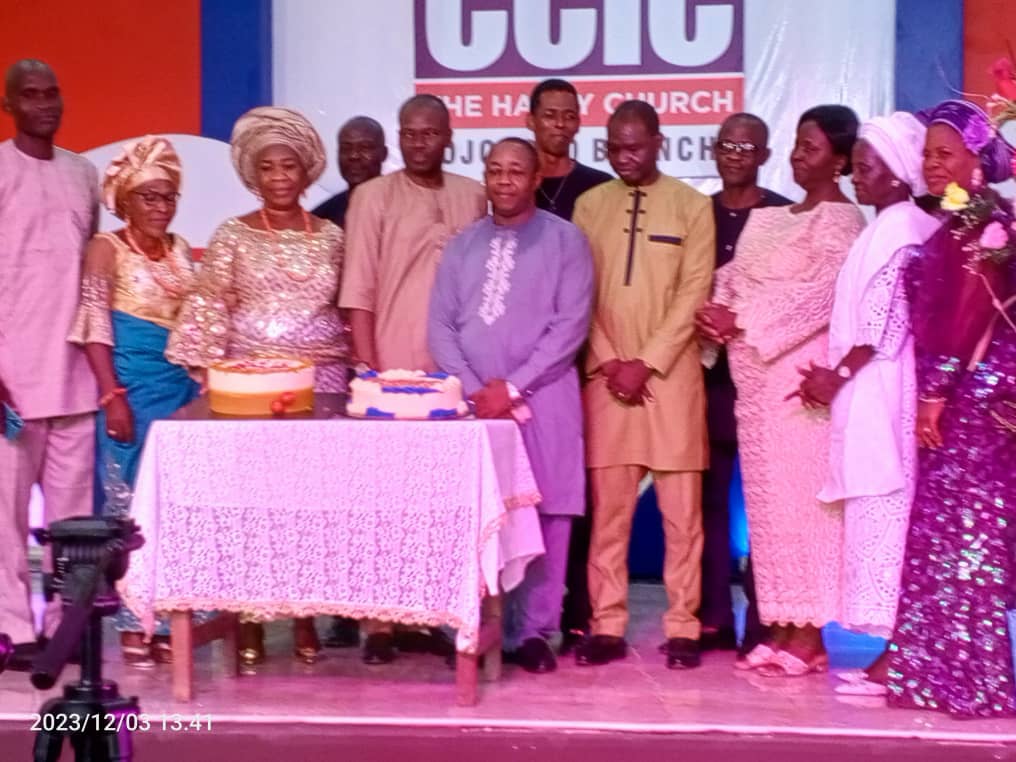 Photos: CCIC Holds Annual Thanksgiving
It was wholesome in the presence of God on Sunday, 3rd December, 2023, as Christ Chapel International Churches, located at Ojokoro, Lagos had it's annual thanksgiving.
Members from different states and region of the country had their special thanksgiving uniquely in their local dialects as testimonies were abound to the glory of the Almighty God.
The church Pastor, Ayo Ayodele described the annual thanksgiving as a way of appreciating God for what he has done, and asking Him to do more, "Every year, we mark our thanksgiving on the 1st Sunday in December, to reflect on the year and see the faithfulness of God all through our journey for the year, and we believe that the only most appropriate thing to do for someone who has preserved us, kept us, provided for us deserves our praises, honour, and every glory.
As a matter of fact, what we are just doing today is a natural physical demonstration of our gratitude to God", he concluded
Photos: