​OGUN 2019 AND THE PASEDA FACTOR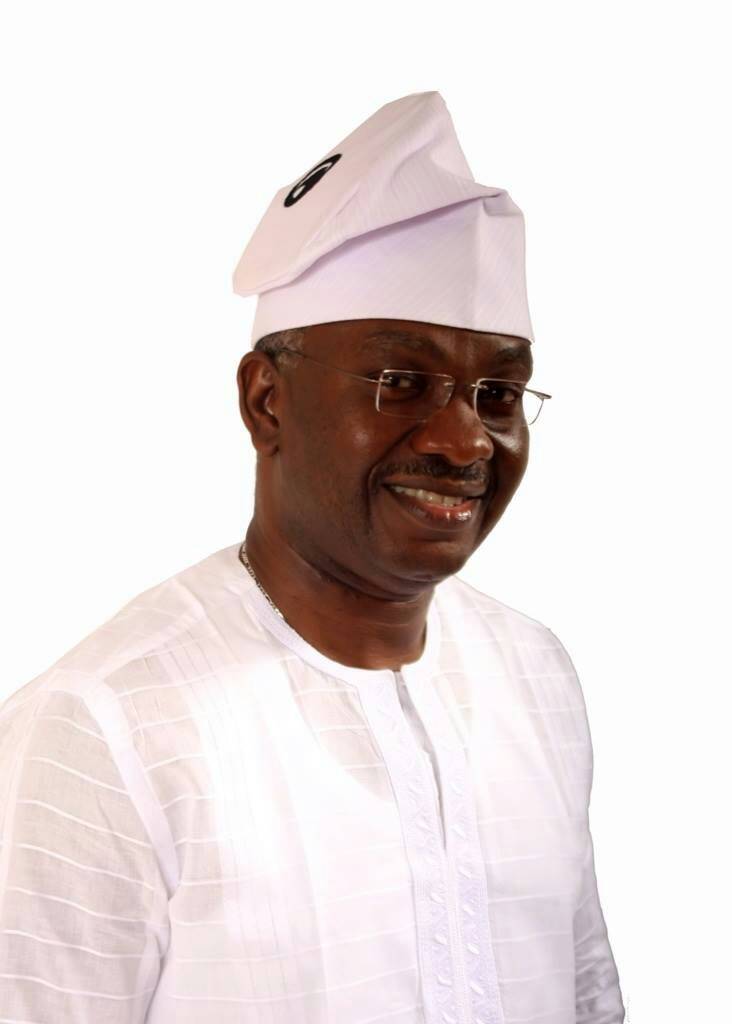 By Michael-Azeez Ogunsiji
The number of prospective occupant of the exalted number one seat in Ogun State is increasingly day by day, yet, majority of them have no clear cut of what entails to become Governor.
Incidentally, majority of those seeking to become the number one citizen of the Gateway state are bereft of ideas and policies to invent in transforming the state. Many of those parading themselves to become Governor are opportunists who are riding on the endorsement of the power above.
About 19 aspirants on the platform of All Progressive Congress, APC are jostling for the party's ticket, while intending aspirants in Peoples Democratic Party, PDP are still engulfed in supremacy battle over who controls the affairs of the party between Senator Buruji Kashamu and Hon. Ladi Adebutu. Despite numerous court rulings, there seems to be no end insight on the intractable crisis.
While the electorate are still pondering on their choice of candidate come 2019, Otunba Olatunde Rotimi Paseda did not waste time in submitting himself for the busy but difficult job of Ogun state Governor.
Paseda's ambition was inspired by the political stewardship of Chief Obafemi Awolowo. Awo's unsurpasing ideology on education made the Southwest, Nigeria, the educational knowledge centre of the nation. Going beyond that, gainful employment and rural integration and development formed the central pattern of Awolowo's unprecedented stewardship.
Prince Olatunde Rotimi Paseda may not have held any political office in the past, but his experience in the private sector as a reputable mechanical Engineer and captain of industry will soar him high in taking the Gateway state to another level of industrial revolution against the toga of being a civil servants state Ogun state is known for.
No doubt, the state has witnessed tremendous turn around since the inception of present administration, but only few individuals and zones have benefited from the ongoing transformation in the state leaving majority of the residents, especially Yewa and Ijebu zones in absolute shambles.
Otunba Rotimi Paseda is a born servant leader who exhibits the characteristics that only exceptional people possesses in politics. His humble life is a tapestry of success and accomplishment in all human endeavors. His excellence services in the service of humanity and community have placed him in the league of the few emerging leaders to look forward to transform Ogun state to eldorado of sort where the state will become an industrial hub of the nation people come 2019.
China today becomes the strongest technology advancement country in the world due to the involvement of the youths in the formulation of policies by the government. This is Paseda's commitment with our young, dynamic, but energetic youths in the Gateway state. He had promised on different fora that his cabinet shall be dominated with our highly enterprising and resourceful youths in his
*Agenda for Good Governance* .
A visit to Paseda's foundation's website www.pasedalegacyfoundation.org.ng shows the numerous humanitarian programmes in the last three years which will be his scorecard during the electioneering campaign include but not limited to, scholarship to 20 Future Promise College Students, provision of six electrical transformers to the neglected Omu – Ijebu community, payment of medical bill of an amputated patient at Federal Medical Centre, Abeokuta, flying abroad of kidney transplant of 9year-old Oluwatobi Solanke , payment of tuition fees a final year law student of Olabisi Obasanjo University, payment of tuition fee of students of Moshood Abiola Polytechnic, Abeokuta, Federal University of Agriculture, Abeokuta, employment of two best mass communication graduates at his foundation, creation of skill acquisition programme for youths, Free Holiday Coaching for Ogun Primary and secondary schools students, donation of N2million naira for 18 Graduates of his entrepreneurship programme, payment of operation bill for an 8-day old baby with jaundice at Otunba Subomi Pediatric hospital, Ijebu-Ode among many others.
On his zeal and determining effort to provide free education for indigene of the state come May 29, 2019, if elected, Otunba Paseda organized free holiday lesson for over 15,000 students both in private and public schools across the three senatorial districts, while another 2,250 NECO and WAEC candidates were given special tutorial, with over 50 teachers employed for the assignment with extra pay during the long holiday.


Not only that, in fulfilment of his human capital development programme, Otunba Paseda through his foundation, gave out N10million naira zero interest loan to petty traders, Market women, Artisans to boost their businesses in October, 2017.
Today, Paseda, the son of a village teacher and Store-keeper now rules the world with his chain of businesses spread across Europe and America where over 4,500 workers were on his payroll monthly, not minding the over bearing cost, Paseda recently recruited additional 3,000 staff to his companies in Nigeria to reduce the high rate of unemployment in the country.
Speaking in Germany, during the recently organized annual lecture of Ijebu Descendants in Diaspora, Otunba Paseda affirmed his readiness in taking over the baton from Governor Ibikunle Amosun.
Paseda told the Ijebus in Germany that, Ogun state should have been more industrialized as the next neighbour to Lagos State which is more congested now, but bad governance, lack of continuity and poor implementation of policies prevented the investors to actually bring their companies to the Gateway state.
According to him, "the socio-economic and political stability of our dear state is collapsing in the hands of the current gladiators and the need to urgently rise to rescue the dwindling fortune of the state's resources cannot be entrusted any more in the hands of the charlatans who are parading themselves today as true democrats.
"Hence, my resolve to take over the leadership mantle in 2019 with your support and prayer. We have had enough of mouthing to effect changes in our leadership style, deliberately inflicted underdeveloped and socio-economic depression. What we need now is actually to make the overdue change for better and the universal good living. That's what I am running for Ogun governorship to effect.
"But for those that are in myopic desperation and unjustified tribal sentiments, foolishly imposing on us unconstitutional zoning arrangement to beguile the sensibility of our people for their wishful thinking and selfish interest, I will advice we do away with tribal sentiment and work together for a better candidate who will deliver the dividends of democracy to all nooks and crannies of the state. Paseda will not be an Ijebu governor, but Ogun state governor, especially the Year zone, where junk of our IGR comes from shall witness tremendous transformation in my reign as Governor come 2019".
Though, the call for a Yewa governor has rented the political space in the last three years, but what we should ask those saying that they felt cheated in the political setting of Ogun state to explain what they meant; you will be amaze from their answers that it is more of politics than anything else.
Those who have controlled the state politically in the last 40years and now have shown no capacity to explore their immense power to the overall benefit of the people. All they have succeeded in doing was to empower few of their cronies who become tin-gods during their reigns.
It is high time we take our destiny into our hands in pragmatic terms now. I enjoin our people to rightly make the right choice in voting person of unblemished character above party and tribal interest for the job at hand.
The time to embrace logics over tribal sentiment has come. The stakes are too high for rhetorical sentiments and innuendo. Let us consider the Paseda factor.
-Ógbèni Michael-Azeez Ogunsiji Is the Media Assistant to Otunba Rotimi Paseda
Obafemi–Owode LG Chair, Amb. Ogunsola congratulates Gov. Dapo Abiodun on reflection victory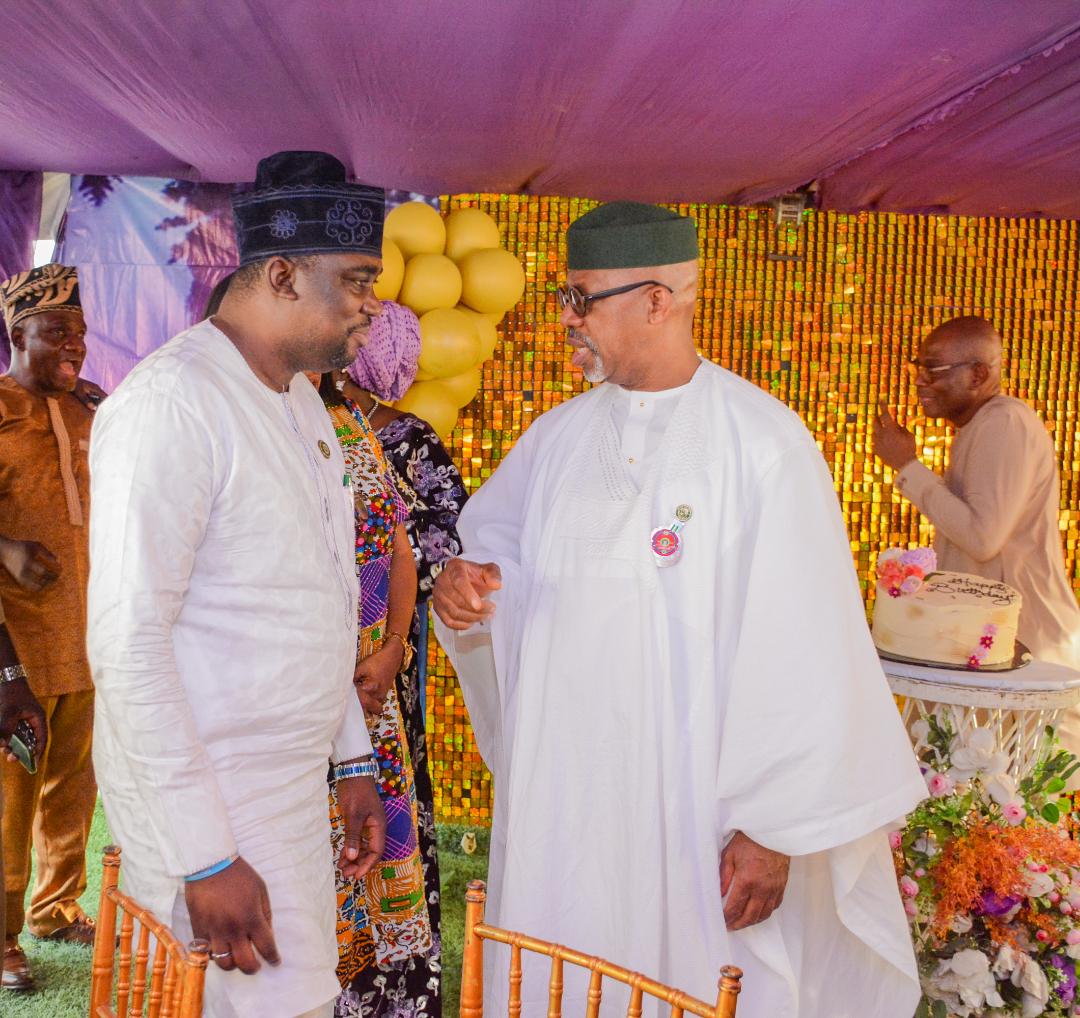 Obafemi–Owode LG Chair, Amb. Ogunsola congratulates Gov. Dapo Abiodun on reflection victory
……Urges opposition parties to join Gov. Abiodun in developing Ogun state
The Executive Chairman of Obafemi Owode Local Government, Ambassador Ogunsola Adesina Lanre has congratulated His Excellency Prince Dapo Abiodun mfr. over his re-election as Governor of Ogun State today 20th of March, 2023.
He said that Prince Dapo Abiodun's second term is an indication of the continuation of good governance in Ogun.
Prince Abiodun contested under the All Progressives Congress APC, emerged winner, having polled total of 276,298 votes to defeat his running mates Hon. Ladi Adebutu of the People Democratic Party PDP, who polled 262,383 votes, while the governorship candidate of the African Democratic Congress (ADC), Biyi Otegbeye, hanged down with 94,754 votes.
IMG_ORG_1679303411662According to congratulatory message signed by himself, he thanked the good people of Obafemi-Owode local government and Ogun State for deeming it necessary to re-elect Prince Dapo Abiodun as Governor for another for years in office, he affirmed that the victory would reactivate the good governance in the State.
He, however, urged the residents of Ogun state to continue praying for Prince Dapo Abiodun for his new term era to be beneficial to all and sundries.
2023 ELECTION: DAPO ABIODUN WINS RE-ELECTION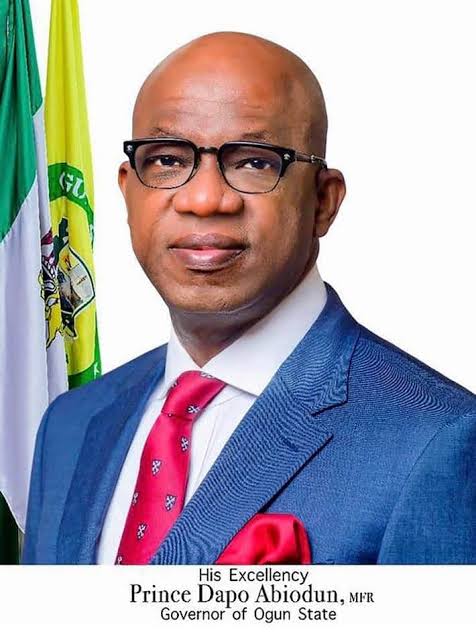 2023 ELECTION: DAPO ABIODUN WINS RE-ELECTION
The Governor of Ogun State, Dapo Abiodun, has been reelected for a second term of four years
The All Progressives Congress (APC) candidate was declared the winner by Prof Kayode Adebowale, the state returning officer of the Independent National Electoral Commission (INEC) in the March 18, 2023 governorship election in Ogun State.
Abiodun polled 276,298 to defeat his closest rivals — Ladi Adebutu of the Peoples Democratic Party (PDP) who scored 262,383 as well as Biyi Otegbeye of the African Democratic Congress (ADC) who got 94,754 votes and who has the backing of former governor and serving APC senator, Ibikunle Amosun.
"That Abiodun Adedapo Oluseun of APC, having satisfied the requirements of the law is hereby declared the winner and is returned election," Adebowale stated.
Governorship elections were held in 28 of Nigeria's 36 states on Saturday. The governorship and state assembly elections were held a week later than initially scheduled after a court case forced INEC to move them forward.
Eight of the 36 states — Anambra, Bayelsa, Edo, Ekiti, Imo, Kogi, Osun, and Ondo — have governorship elections "off-season" due to litigations and court judgements.
In alphabetical order, the 28 states where governorship elections were on March 18 are Abia, Adamawa, Akwa Ibom, Bauchi, Benue, Borno, Cross River, Delta, Ebonyi, Enugu, Gombe, Jigawa, Kaduna, Kano, Katsina, Kebbi, Kwara, Lagos, Nasarawa, Niger, Ogun, Oyo, Plateau, Rivers, Sokoto, Taraba, Yobe, Zamfara.
Of the 28 states, 11 serving governors including Abiodun sought reelection while 17 outgoing governors are in the final weeks of their constitutional two-term limits of eight years, having been sworn in on May 29, 2015.
BREAKING: INEC Declares Sanwo-Olu Winner In Lagos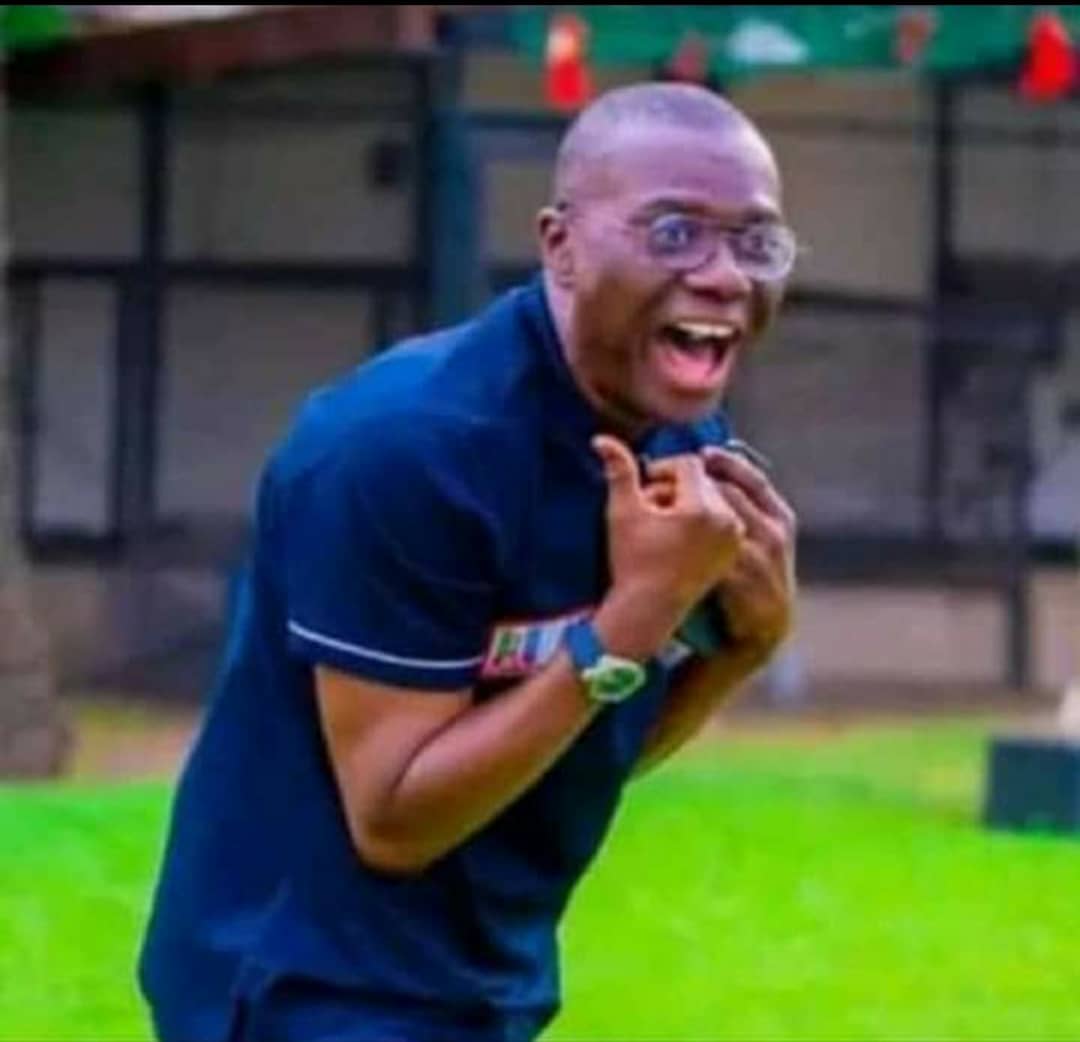 BREAKING: INEC Declares Sanwo-Olu Winner In Lagos
SANWO-OLU: Finally, INEC has officially announced Governor Babajide Sanwo-Olu as the winner of the just concluded governorship election on Saturday, March 18th, 2023. The election was marked by voter suppression, ethnic discrimination, political thuggery, and violent attacks on voters, electoral staff and security personnel alike.
He polled a total of 762,134 votes, defeating Gbadebo Rhodes-Vivour of the Labour Party who scored 312,329 votes, followed by Abdul-Azeez Adediran aka Jandor with 62,449 votes.
Sanwo-Olu was declared the winner at 1:15 am on Monday morning, almost 48 hours after the electoral exercise commenced.