Senator Suleiman Escapes Assassination Attempt During APC Meeting In Kaduna. Photos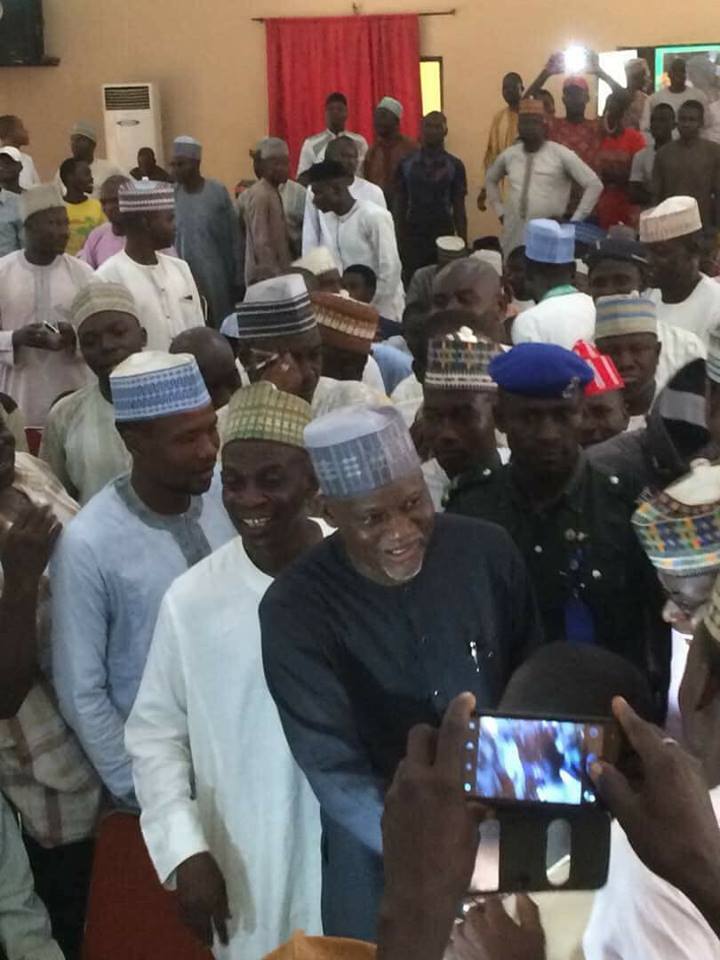 It was pandemonium  and cry of pains  as thugs, armed with machete and other guns on Sunday disrupted a meeting convened by Senator Suleiman Othman Hunkuyi with members of the All Progressives Congress from Kaduna Central Senatorial District at NUT Endwell Hotel.
The meeting attended by representatives from each of the local governments and the district was at being rounded up when some thugs, numbering about ten stormed the venue, breaking car windshields before policemen shot into the air to disperse them.
But party faithfuls who had converged on the conference hall of the hotel scampered for safety and the meeting came to an abrupt end.
Five persons sustained injuries and were moved to Barau Dikko hospital before the police quickly moved in to disperse the thugs.
Senator Hunkuyi had last week met with party faithfuls from the Kaduna south senatorial district in Kafanchan where he promised to reinstate teachers and district heads sacked by the Kaduna state government.
Ogun 2023 and huge applause for progressive stakeholders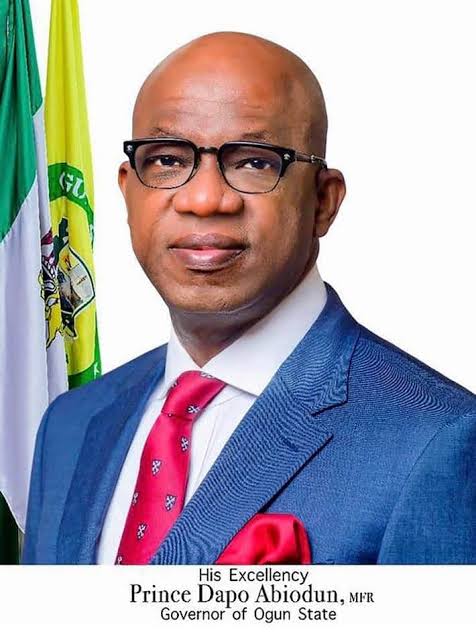 Ogun 2023 and huge applause for progressive stakeholders
While the victory of Governor Dapo Abiodun of Ogun did not come as a surprise to many discerning residents of the State, considering the level of maturity and political sagacity the Governor has brought to bear in governance since inception of his administration in 2018.
Despite the conspiratorial disposition and seeming gang-up by some selfish politicians in the State, who are obviously jealous of the sterling performance of Prince Dapo Abiodun and his rising popularity among the electorate, the truth eventually prevailed and the rest became story.
Meanwhile, we must greatly appreciate individuals who stood for the truth in the face of satanic lies and wicked propaganda by Governor Abiodun's antagonists.
The unquantifiable contributions of the respected former Governor of the State, Aremo Olusegun Osoba and Senator Solomon Adeola Yayi can never be over-emphasized as well as various critical political leaders and groups.
It is of great importance to salute the courage and resolute of Students' bodies, market women, artisans and peasants across the nooks and crannies of the State.
All in all, we celebrate the quintessential leader of our time, Prince Dapo Abiodun, may God give you the requisite capacity to sustain this developmental drive in the Gateway State.
Obafemi–Owode LG Chair, Amb. Ogunsola congratulates Gov. Dapo Abiodun on reflection victory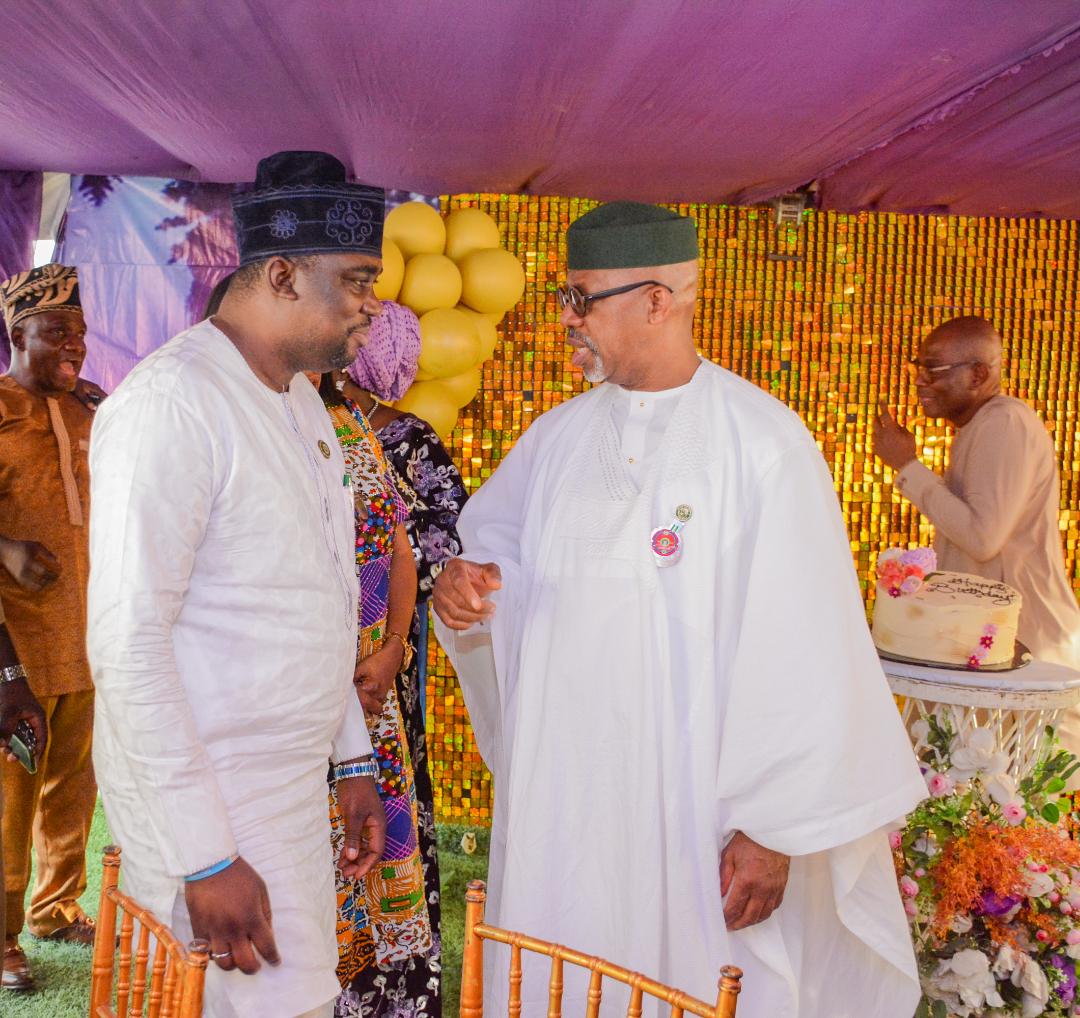 Obafemi–Owode LG Chair, Amb. Ogunsola congratulates Gov. Dapo Abiodun on reflection victory
……Urges opposition parties to join Gov. Abiodun in developing Ogun state
The Executive Chairman of Obafemi Owode Local Government, Ambassador Ogunsola Adesina Lanre has congratulated His Excellency Prince Dapo Abiodun mfr. over his re-election as Governor of Ogun State today 20th of March, 2023.
He said that Prince Dapo Abiodun's second term is an indication of the continuation of good governance in Ogun.
Prince Abiodun contested under the All Progressives Congress APC, emerged winner, having polled total of 276,298 votes to defeat his running mates Hon. Ladi Adebutu of the People Democratic Party PDP, who polled 262,383 votes, while the governorship candidate of the African Democratic Congress (ADC), Biyi Otegbeye, hanged down with 94,754 votes.
IMG_ORG_1679303411662According to congratulatory message signed by himself, he thanked the good people of Obafemi-Owode local government and Ogun State for deeming it necessary to re-elect Prince Dapo Abiodun as Governor for another for years in office, he affirmed that the victory would reactivate the good governance in the State.
He, however, urged the residents of Ogun state to continue praying for Prince Dapo Abiodun for his new term era to be beneficial to all and sundries.
2023 ELECTION: DAPO ABIODUN WINS RE-ELECTION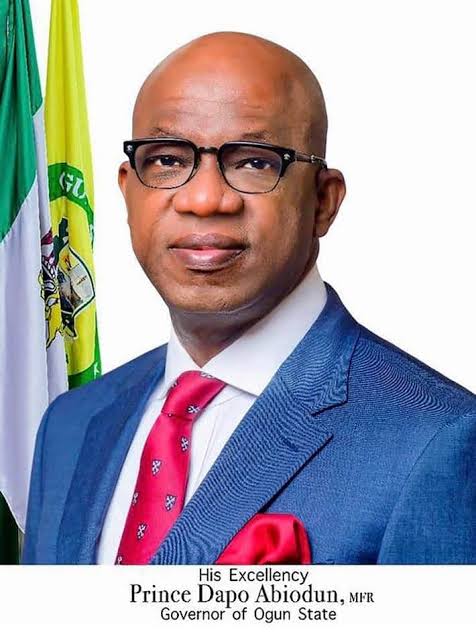 2023 ELECTION: DAPO ABIODUN WINS RE-ELECTION
The Governor of Ogun State, Dapo Abiodun, has been reelected for a second term of four years
The All Progressives Congress (APC) candidate was declared the winner by Prof Kayode Adebowale, the state returning officer of the Independent National Electoral Commission (INEC) in the March 18, 2023 governorship election in Ogun State.
Abiodun polled 276,298 to defeat his closest rivals — Ladi Adebutu of the Peoples Democratic Party (PDP) who scored 262,383 as well as Biyi Otegbeye of the African Democratic Congress (ADC) who got 94,754 votes and who has the backing of former governor and serving APC senator, Ibikunle Amosun.
"That Abiodun Adedapo Oluseun of APC, having satisfied the requirements of the law is hereby declared the winner and is returned election," Adebowale stated.
Governorship elections were held in 28 of Nigeria's 36 states on Saturday. The governorship and state assembly elections were held a week later than initially scheduled after a court case forced INEC to move them forward.
Eight of the 36 states — Anambra, Bayelsa, Edo, Ekiti, Imo, Kogi, Osun, and Ondo — have governorship elections "off-season" due to litigations and court judgements.
In alphabetical order, the 28 states where governorship elections were on March 18 are Abia, Adamawa, Akwa Ibom, Bauchi, Benue, Borno, Cross River, Delta, Ebonyi, Enugu, Gombe, Jigawa, Kaduna, Kano, Katsina, Kebbi, Kwara, Lagos, Nasarawa, Niger, Ogun, Oyo, Plateau, Rivers, Sokoto, Taraba, Yobe, Zamfara.
Of the 28 states, 11 serving governors including Abiodun sought reelection while 17 outgoing governors are in the final weeks of their constitutional two-term limits of eight years, having been sworn in on May 29, 2015.