$16bn power sector fraud: "Stop accusing me ignorantly" – Obasanjo tells Buhari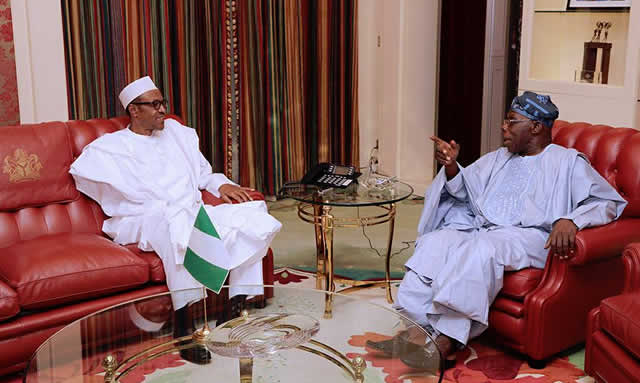 Former President Olusegun Obasanjo has reacted to the recent call by President Buhari for a probe of the $16 billion spent on power during the 16-year PDP rule. President Buhari at the APC presidential rally in Bayelsa state on Tuesday February 12th, hinted that there will be probe on all the past governments involed in the $16 billion power project.
Reacting to the call for the probe, Obasanjo in a statement released by his media aide, Kehinde Akinyemi, said the request for a probe on the power project is borne out of ignorance.
In the statement, the former president said he had given a detailed account of how the money was spent for the power project in his widely read book, My Watch, and that if President Buhari cannot read it, he should get one of his aides to read it and interprete in a language best suitable. Read the statement below
"It has come to the attention of Chief Olusegun Obasanjo that a statement credited to President Muhammadu Buhari, apparently without correct information and based on ignorance, suggested that $16 billion was wasted on power projects by "a former President.
"We believe that the President was re-echoing the unsubstantiated allegation against Chief Obasanjo by his own predecessor but one.
"While it is doubtful that a President with proper understanding of the issue would utter such, it should be pointed out that records from the National Assembly had exculpated President Obasanjo of any wrong-doing concerning the power sector and has proved the allegations as false.
"For the records, Chief Obasanjo has addressed the issues of the power sector and the allegations against him on many occasions and platforms, including in his widely publicised book, "My Watch" in which he exhaustively stated the facts and reproduced various reports by both the Economic and Financial Crimes Commission (EFCC), which conducted a clinical investigation into the allegations against Chief Obasanjo, and the Ad-Hoc Committee on the Review of the Recommendations in the Report of the Committee on Power on the Investigation into how the Huge Sums Of Money was Spent on Power Generation, Transmission And Distribution between June 1999 and May 2007 without Commensurate Result.
""We recommend that the President and his co-travellers should read Chapters 41, 42, 43 and 47 of My Watch for Chief Obasanjo's insights and perspectives on the power sector and indeed what transpired when the allegation of $16 billion on power projects was previously made.
"If he cannot read the three-volume book, he should detail his aides to do so and summarise the chapters in a language that he will easily understand.
""In the same statement credited to the President, it was alleged that there was some bragging by Chief Obasanjo over $16 billion spent on power. To inform the uninformed, the so-called $16 billion power expenditure was an allegation against Chief Obasanjo's administration and not his claim.
"The President also queried where the power generated is. The answer is simple: The power is in the seven National Integrated Power Projects and eighteen gas turbines that Chief Obasanjo's successor who originally made the allegation of $16 billion did not clear from the ports for over a year and the civil works done on the sites.
""Chief Obasanjo challenges, and in fact encourages, anybody to set up another enquiry if in doubt and unsatisfied with the EFCC report and that of the Hon. Aminu Tambuwal-led ad-hoc committee."
NLC/TUC STRIKE, IN WHO'S INTEREST?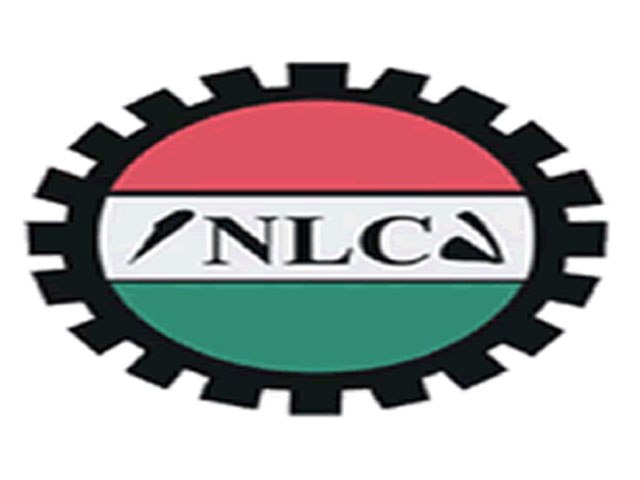 NLC/TUC STRIKE, IN WHO'S INTEREST?
Barring last minute change of decision by the organized labour unions in obeisance to the restraining court ruling on its strike, the Nigeria society from the 3rd of October 2023 might witness another round of industrial unrest as championed by the NLC/TUC arising from their national executive council meeting, in reaction to the federal government response to the aftermath of the fuel subsidy removal on the Nigerian worker.
Before we proceed in this exercise, it is important for us to situate the issues in proper perspectives for understanding and clarity of purpose. However, in doing so, one is not oblivious of the fact that sentiments and emotions might becloud the reasoning of some persons whose only idea of objectivity, truth and pro people, is if one takes or support positions against government actions or policies in the absence of rationality, fact and logic. Nevertheless, we are unmoved and cannot be cowed from expressing our views on national issues which is a fundamental human right, no matter whose ox is gored.
On the issue of fuel subsidy removal, it's an indisputable fact that Nigerians are collectively on the same page over the removal of this virus that has ravaged the Nigerian economy to our collective detriment and which must be exterminated to allow the economy and Nigerians breathe.
It is not in doubt that strike action by labour unions is one of the legitimate instruments employed to ventilate its grievances to employers or government over work conditions. From that premise, the resort to strike is a legitimate and fundamental right of the worker or workers which is indisputable and non-negotiable.
In addition, an indisputable truism is that strike action is a serious business that ought to be employed as a last resort and must not be turned into a blackmailing tool, else it becomes trivialized and loses its cherished import.
As regards the threatened latest round of strike by the organized labour, the question that should bother any discerning mind, is in whose interest is this strike?
One recollects that immediately after the presidential pronouncement of the removal of fuel subsidy, Mr. President also made a public announcement of the need to effect a positive change in the welfare of the Nigerian worker in line with economic reality and to put in place measures to ameliorate the conditions of not only the working class but the generality of Nigerians in the immediate and long term through the retooling of the economy for national prosperity.
Thus, following the removal of fuel subsidy and the attendant economic distortions, the federal government constituted a committee comprising representatives of the federal and states governments, the organized private sector and the organized labour to come up with recommendations on the way forward with regards to the economic conditions of the working class population.
Even while the constituted committee was work in progress, we are all living witnesses to the palliatives programmes of states governments like Kwara, Ogun, Edo, Lagos, Bornu, Oyo, etc who came up with policies such as reducing the official working days from 5 to 3, award of N10, 000 per month to workers, reduction of transport fares in BRT buses, purchase and deployment of mass transit buses at subsidized boarding costs among other relief measures to cushion the impact of the fuel subsidy removal.
In the midst of the economic dislocation and inconvenience caused by the removal of fuel subsidy which was expected and affecting all strata of the society, as a way forward, the federal government relinquished and decentralized some aspects of the distribution of the relief measures or palliatives to states governments and it's a fact, that we are living witnesses to the distribution of the palliatives in some states of which we have seen reportage in the media, but in some others, we are in the dark about what is being done, but it is expected that in due course, all the states governments will be made to render account of stewardship in this regard.
One must also add that in Lagos State, where yours sincerely lives, one has experienced as an eye witness, distribution of palliatives not only by the state government, but also by local government council and local development council areas administrations.
Even as Nigerians battle the economic hardship which is a global phenomenon, the organized labour at every turn of its engagement with the federal government on the aftermath of the removal of fuel subsidy, threatened going on strike, went on a one day strike and rally and later, on a 2 days strike and public rally to ventilate it's anger over the plight of workers and it's disapproval of government response to the issue of the palliatives and other matters.
However, an aspect of the labour statement on why it is going on strike is its claim that it's action is because of the suffering of the generality of the Nigerian people over the removal of fuel subsidy, which needs to be examined to determine the truth.
This statement in view of our present economic circumstances looks more like an attempt to pull wool over the eyes of Nigerians who have become traumatized by the broken record threat of strike by the organized labour at the slightest opportunity. That the Nigerian people are going through a lot because of the economic hardship is not in doubt, but the present situation though painful, is one in which the people have exhibited patience and understanding and are only looking for relief rather than the pains which the proposed strike portends.
So one wonders why the organized labour is trying to deflect from the truth that the primary focus of its present agitations at the federal level is the interest of federal workers which is legitimate and in order? In sincerity, one might be safe to assume that workers at the state and local government levels don't need to be part of this strike, because some of the palliatives which the federal workers are clamouring for through the organized labour, is already being enjoyed in the states even by the federal workers too, save for wage issues which is a national matter and is already being looked into by the tripartite committee.
But this is not to assert that the society as a whole has not benefitted from the struggles of the organized labour in the past, absolutely not. Infact, we must commend the organized labour for its sacrificial role in nation building which is indelible and must continue to constructively engage with this institution of national unity for our collective benefits.
But on this planned strike, we must affirm that it is not in the best interest of the generality of the Nigerian people and her economy that will be at the receiving end of this action. At the moment, over 80% of our working population are in the informal sector where they live on daily earnings, without which, it will be economic catastrophe and so we ask, how will the interest of this mass of our population and their dependents be ameliorated by an indefinite strike? Also if workers go on strike, the economy that is being retooled for optimal governmental responsibility will be deprived of the expected returns of the retooling process for the good of the people.
As at the last count, the organized labour went on a 2 days warning strike between September 5th and 6th 2023, the effect of that strike on individuals, businesses and the economy was incalculably in the negative in all ramifications.
If the ideals of labour is to create wealth for a better and prosperous society for all, then the planned indefinite strike needs to be rethinked, shelved and the federal government given more time to engage with labour on all the issues.
Therefore, without doubt, the proposed indefinite strike by NLC/TUC is not in the interest of Nigerians and Nigerian workers.
God bless the Federal Republic of Nigeria.
Thank you.
Yours Sincerely,
E-signed,
Nelson Ekujumi,
Top 10 Reasons to Invest in Nigerian Urban Properties by Dennis Isong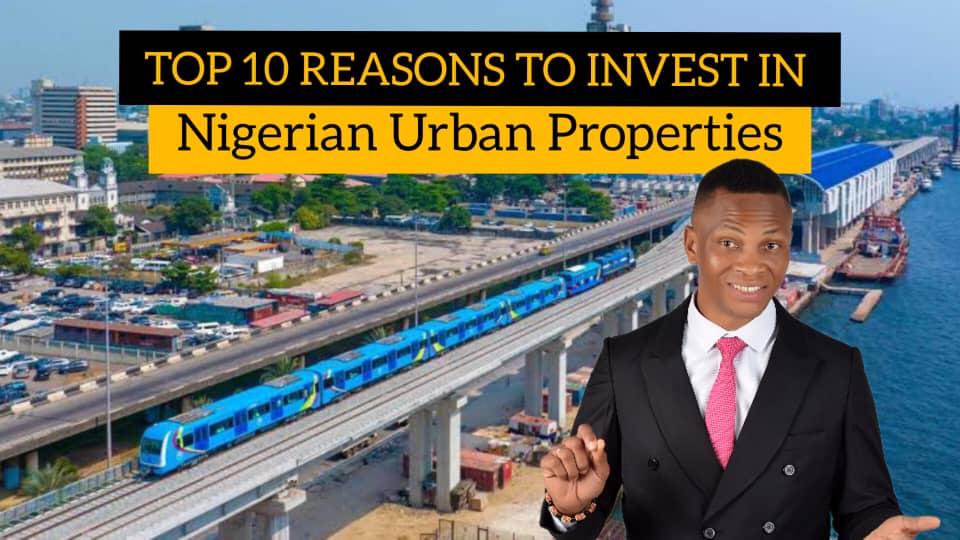 Top 10 Reasons to Invest in Nigerian Urban Properties by Dennis Isong
Sahara Weekly Reports That A number of reasons have contributed to a significant increase in urban property investment in Nigeria in recent years. Urban property investing is a desirable potential for both local and foreign investors due to a mix of a rapidly growing population, continual economic developments, and altering demographics. This article delves into ten persuasive justifications that highlight the possible wisdom of deciding to invest in Nigerian urban real estate.
Several important variables are responsible for Nigeria's increased interest in urban real estate. First off, there is a growing demand for residential and commercial space due to the country's rapidly increasing population, especially in urban regions. Infrastructure improvements, more job possibilities, and a growing middle class are just a few of the current economic factors that are fueling this demand.
Furthermore, changing demographics play a pivotal role. As more young professionals and families seek modern and convenient living spaces, the demand for well-located urban properties continues to rise. The shift towards urbanization is reshaping lifestyles and preferences, making investments in well-designed and strategically located properties a lucrative option.
Nigeria's favorable investment climate, which includes various incentives and reforms aimed at attracting foreign investors, has also contributed to the increasing interest in urban property ventures.
The government's efforts to improve the ease of doing business and provide legal protections for investors enhance the overall appeal of investing in urban properties.
A major attraction is also the potential for capital growth and rental revenue. Due to the great demand for urban properties, they frequently produce consistent rental returns, making them a dependable source of passive income.
Additionally, property values are projected to increase over time as metropolitan areas continue to expand and gentrify, providing investors with the possibility of long-term financial advantages.
Rapid Urbanization:
Nigeria is currently undergoing a pronounced phase of urbanization, marked by a significant surge in population migration towards urban centers. This transformative trend is instigating a noteworthy surge in the need for urban real estate, encompassing a diverse array of properties ranging from residential apartments to dynamic commercial spaces, as well as innovative mixed-use developments that cater to the multifaceted demands of modern urban living.
Growing Middle Class:
The growing middle class is driving a higher need for contemporary and convenient living spaces, leading to a notable uptick in the urban real estate market for properties. This trend is being fueled by the desire for improved lifestyles and urbanization, as more individuals seek modern housing options in bustling city environments. As a result, the demand for well-designed, accessible, and technologically advanced urban properties is on the rise, propelling the real estate market to new heights.
Economic Growth:
Nigeria's bustling urban centers serve as vibrant epicenters of economic vitality, drawing in a myriad of enterprises, innovative entrepreneurs, and ambitious job seekers. Exploring the prospect of property investments within these flourishing locales not only promises the allure of substantial rental returns but also opens the door to significant appreciation in capital value over time.
Infrastructure Development:
Both government initiatives and private sector investments in infrastructure are playing a pivotal role in enhancing the connectivity and accessibility of urban areas. Improved transportation links in these regions often lead to a surge in property demand and an increase in property value.
The collaboration between government efforts and private sector investments has become instrumental in shaping the connectivity and accessibility of urban landscapes. These initiatives encompass a wide range of infrastructure developments, including the expansion of road networks, the establishment of efficient public transportation systems, and the integration of advanced technologies that facilitate smoother mobility within cities.
As a direct consequence of these advancements, areas that benefit from enhanced transportation links tend to witness a substantial transformation in their property dynamics. The demand for properties in these well-connected neighborhoods experiences a noticeable upswing, driven by the convenience and ease of movement that improved infrastructure offers to residents.
Moreover, the value of properties in such areas also sees a significant appreciation, as the enhanced accessibility and connectivity contribute to the overall desirability of the location.
This phenomenon can be attributed to several factors. First, the accessibility provided by well-connected transportation systems attracts both individuals and businesses looking for convenient commuting options.
As a result, the demand for properties in these regions increases, exerting upward pressure on property prices. Second, improved urban connectivity often leads to an influx of economic activities, which can stimulate local economies and create a virtuous cycle of growth.
This economic vibrancy further enhances the appeal of the area, translating into heightened property values.
Diversification:
Real estate investment provides diversification in an investment portfolio. Urban properties offer an alternative asset class that can act as a hedge against inflation and market volatility.
Foreign Direct Investment (FDI):
Nigeria's urban property market is attracting foreign investors looking to capitalize on the country's emerging opportunities. FDI inflows can contribute to overall market growth.
Tourism and Hospitality Boom:
Nigeria's growing tourism and hospitality sector is driving demand for short-term rental properties, particularly in popular urban destinations. Investors can benefit from consistent rental income.
Government Incentives:
Government policies aimed at promoting real estate investment, such as tax incentives and ease of doing business reforms, are creating a favorable environment for urban property investors.
Cultural and Commercial Centers:
Lagos, Abuja, and Port Harcourt stand as vibrant cultural and economic epicenters, drawing in inhabitants, enterprises, and visitors. Placing investments in real estate within these thriving urban cores can lead to significant financial gains due to their dynamic nature and constant appeal to a wide range of stakeholders.
Long-Term Appreciation:
Over time, real estate has demonstrated its ability to appreciate significantly. As urban centers grow and flourish, there is a strong likelihood that property values will continue to increase due to ongoing development and prosperity. This potential for long-term appreciation makes real estate an attractive investment option.
Dennis Isong is a TOP REALTOR IN LAGOS.He Helps Nigerians in Diaspora to Own Property In Lagos Nigeria STRESS-FREE. For Questions WhatsApp/Call 2348164741041
Osahon Okunbo: A philanthropist Nigerian international business man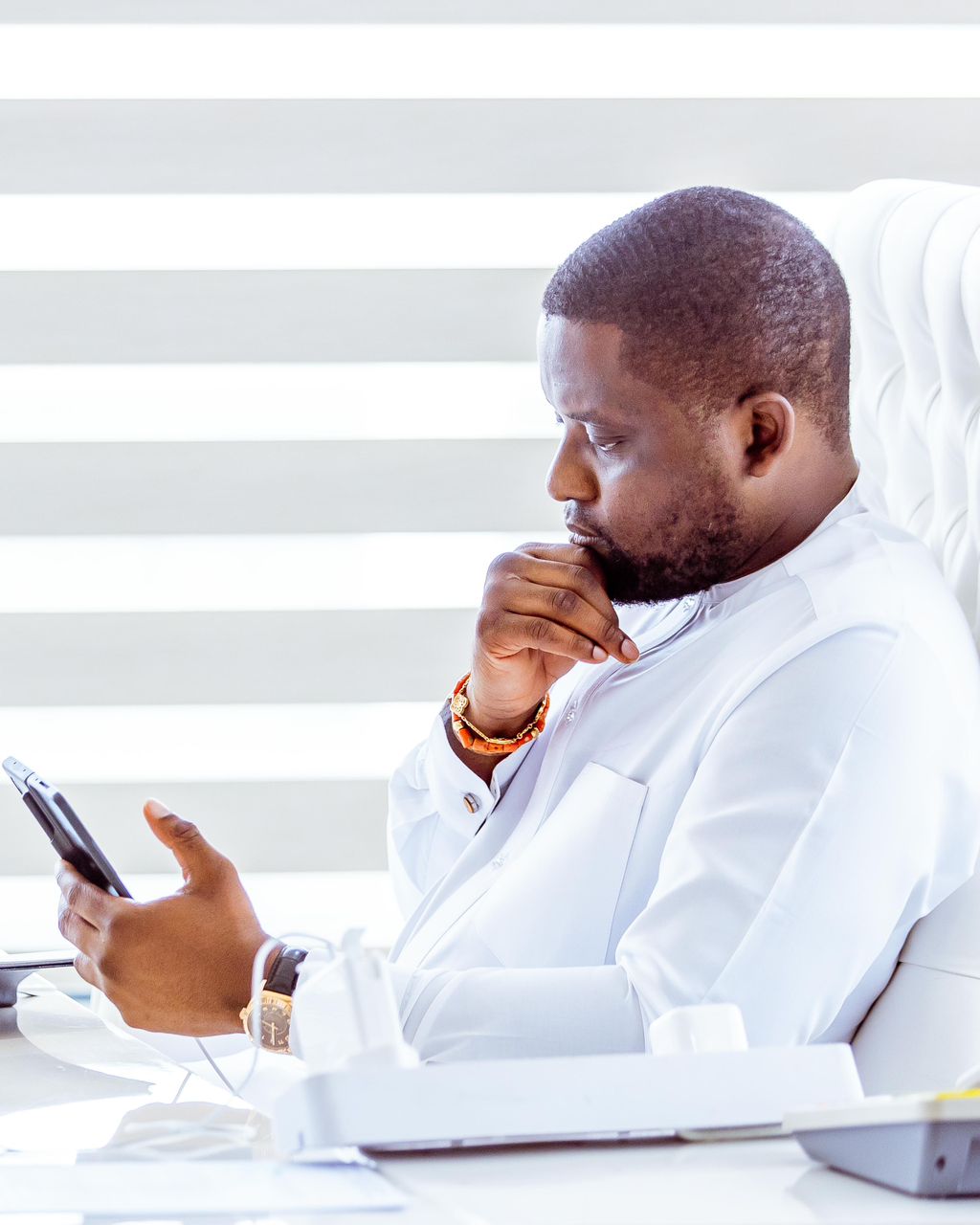 Osahon Okunbo: A philanthropist Nigerian international business man taken his rightful position in the league of achiever
Sahara Weekly Reports That Osahon Okunbo, a prominent figure in Nigerian international business, continues to ascend the ranks of high society, which recently seen him receiving recognition in New York, USA, during an official tour that included a meeting with President Bola Ahmed Tinubu, organized by Senator Asuquo Ekpenyong is no more news but how this visionary leader unwavering commitments to fostering a positive change within his community and beyond is what many people are marvel at His vision, leadership, and dedication, take him to the pinnacles of someone who cares deeply about making a positive impact on the society and the environment, and this he has seen him initiated many projects and programs that reflect his good intentions to people who surrounded him.
Despite his tight schedule, this young man still has time for his staffs, a very meticulous who pays great attention to detail. He always reviews every document, presentation, and report before approving or sending them. Though he also expects the same level of quality and accuracy from his staff and colleagues, and with his loads of success and achievement so far it could be stated that this international man has not disappointed in delivery of good things.
A very passionate man who adores charity work, especially in the areas of education, health, and environmental sustainability. He has donated generously to various causes and organizations, and he also participates actively in fundraising events and campaigns. He often visits the beneficiaries of his charity work and listens to their stories and feedback.
Though he faces some challenges in managing his time and workload, but the ambitious in him often makes him to work long hours and takes on multiple responsibilities, which sometimes affects his health and well-being, but he is still not relent in making sure he got to the zenith of a success. He also struggles to balance his work and personal life, as he has a large family that he loves and cares for.
While his passion for making a difference is unquestionable, he still believed there is room for Improvement. "I always feel flattered whenever people eulogizing my philanthropist way of life or praise me, but to me have not done anything, like I always tell people it is always my joy and happiness see people happy too".
Okunbo has established a clear vision and direction for his organization. And so, the staff and colleagues are committed to delivering high-quality results. His passion for making a difference and creating value, is been driven by a sense of purpose and mission to contribute positively to the society and the environment.
" His curiosity for learning and exploring new possibilities. He is always eager to acquire new knowledge, skills, or insights that could help him improve himself or his organization… His pride for excellence and achievement. He is always striving to deliver the best results, meet, the highest standards, or surpass the expectations." Chorused his staffs when they were asked to comment on their indefatigable chairman
They continued
"He emphasizes the importance of maintaining a balance to ensure sustained effectiveness. By implementing effective time management techniques and setting clear priorities, he can strike a better balance between his professional and personal life, ultimately increasing his efficiency and well-being. What excites us about working alongside our chairman is the opportunity to witness the direct impact of our efforts on the community. His passion is contagious, and the potential for positive change is limitless. Also, the dynamic nature of our industry is truly exhilarating. We are excited about the constant innovation and opportunities for positive change. It's a field where we can make a tangible impact on people's lives."
They concluded
Obviously, his expectations are lofty, and he aspires to attain exceptional results, with the aim of establishing himself as a leading thought leader of this generation. But his only fear, it seems, is not being able to maximize his potential impact. Overall, he embodies Definitely Okunbo is a passionate and driven leader committed to making a difference in the industry through his business.
Mr. Okunbo, is a Nigerian native, a seasoned businessman and entrepreneur with over 15 years' board and management experience in Nigeria across various industries, including oil and gas services and facilities engineering, procurement, construction (EPC) and project management. In addition to oil and gas he holds various leadership positions across various non-oil sector industries such as hospitality, agriculture and aviation. Mr Okunbo sits as an executive and non-executive director of various companies, which employ directly and indirectly over 6,000 Nigerians.