2019 elections :Access Nigeria commend, appreciates INEC for inclusive consideration for disabled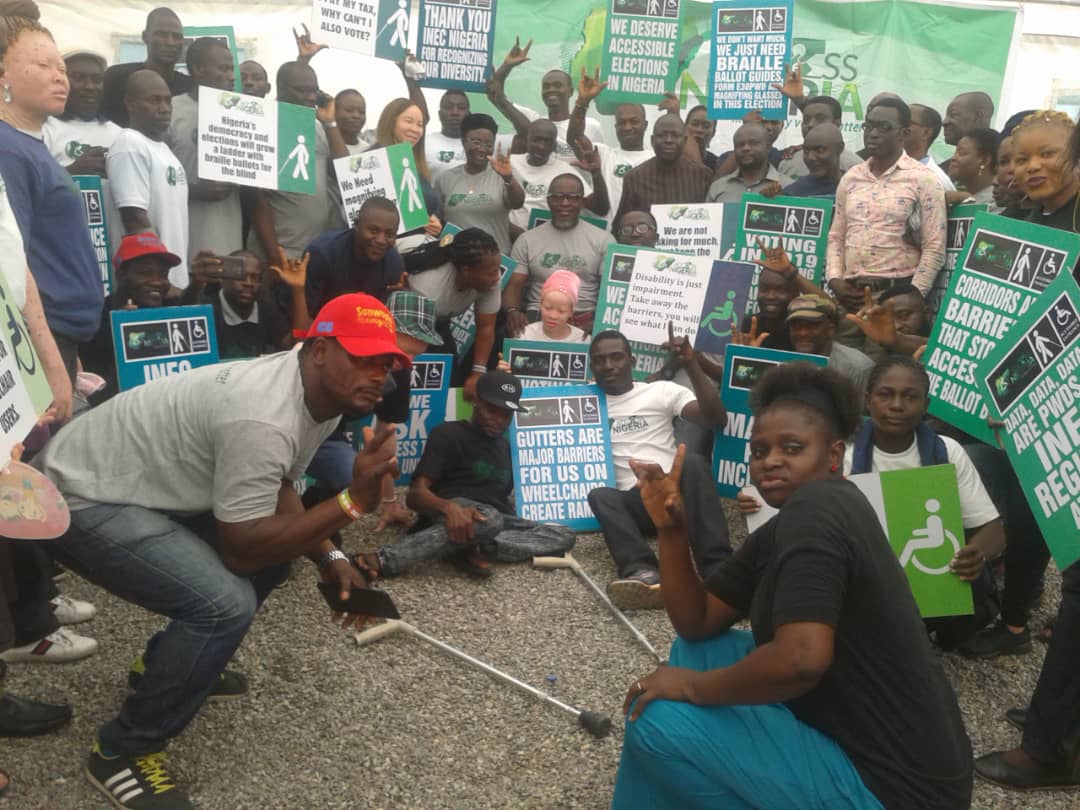 By Ifeoma Ikem
With just a few days to the 2019 general elections in Nigeria, Access Nigeria an umbrella body for the disabled in Nigeria has commended the Independent National Electoral Commission (INEC) for the franchise rights of the disabled communities in Nigeria into account.
Among the reason for the commendation is the simplification introduced by INEC to enables the blind visually impaired physically challenged to fully participate in elections of their candidates of choice.
According to Access Nigeria in a speech delivered in Lagos appreciates rally at INEC office, INEC has provided special eye glasses, for the visually impaired, braille materials for the blind and other necessary elections enabling logistics to make sure that these categories of Nigerians are not disenfranchised.
The Lagos state chairman of physically challenged person (PWD), Dare Darius, noted why it is important for PWDs to be part of electorate, saying that more than 20million persons with disabilities can have access to polling unit but Independent Electoral Commission have made it possible. " We are physically challenged person but can effectively function fully well in the process of electioneering.
He also said that disability votes are not disable, thumbprinting does not tell whether the electorate is disabled or not. We need to study the work of political parties and their candidates to know they have good intention.
Barr Lukmon Bolarinwa,expressed satisfied for PWDs to be part of electorate since last year with this we can equally functions fully into politics
According to him, we have a greater role to play, we should not be discouraged.