6 Steps To Getting A Job In Germany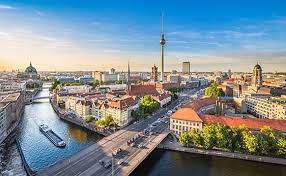 6 Steps To Getting A Job In Germany
It's the wish of so many to get a job in Germany. Some of the questions are, What are my chances? How do I find a suitable job? Do I need a visa? Find out here.
1. Check your chances
The Quick Check on the Make it in Germany website should indicate your chances of working in Germany. There is demand, among others, for doctors, nursing staff, engineers, mechatronic technicians, IT specialists, and train drivers. Before you start looking for a job it is best to first clarify whether you need a visa to work in Germany.
2. Get your qualifications recognised
For many jobs it can be useful and for some it is even necessary that vocational or educational qualifications from your home country are recognised in Germany. You can check whether this applies to you on the Recognition in Germany website.
3. Look for a job
The job listings on the Make it in Germany website give details of vacancies where international specialists are explicitly sought. You can also carry out job searches on the Federal Employment Agency  website, in large employment exchanges like Stepstone, Indeed and Monster or among the vacancies published on business networks like LinkedIn or Xing. If you're interested in specific companies, look for vacancies directly on their corporate websites.
4. Write an application
Normally, an application to a German company includes a covering letter, a CV with a photograph, certificates and testimonials. Make sure you have the required qualifications and emphasise them in your covering letter.
5. Apply for a visa
Citizens from EU countries, Switzerland, Liechtenstein, Norway and Iceland do not require a visa to work in Germany.
Are you a citizen of Australia, Canada, Israel, Japan, South Korea, New Zealand or the USA? Then you can enter Germany without a visa and remain for up to three months. If you want to work here, however, you will need to apply for a residence permit that allows you to take up gainful employment.
Citizens of all other countries require a visa. You should only apply for one when you already have a contract of employment in Germany. Make an appointment at the German Embassy in your country and inform your future employer that it can take some time before all visa formalities are completed.
If you have a higher education qualification that is recognised in Germany, you can receive a six-month visa to look for a job.
6. Obtain health insurance
Health insurance is mandatory in Germany, and that applies from the first day of your stay.
Here you will find checklists to help you look for work in Germany.
Mighty Wears Nominated for Next Rated Fashion Designer and Young Entrepreneur of the Year at the Lagos Achievers Award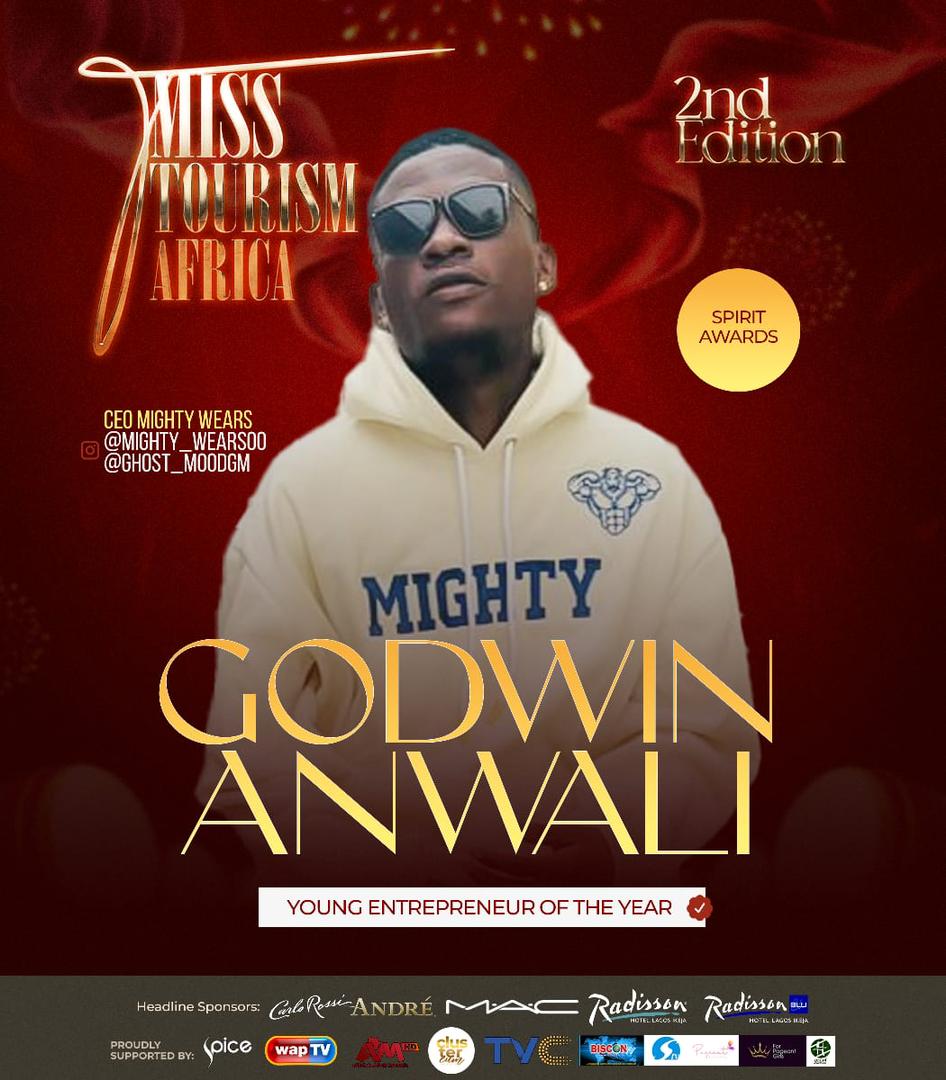 Mighty Wears Nominated for Next Rated Fashion Designer and Young Entrepreneur of the Year at the Lagos Achievers Award
Mighty Wears, a young and promising fashion label, has garnered significant recognition for its unique blend of style, innovation, and business acumen. This recognition has now culminated in a double nomination for the Next Rated Fashion Designer and Young Entrepreneur of the Year categories at the prestigious Lagos Achievers Award.
One remarkable aspect of Mighty Wears' journey is their commitment to sustainability. In an industry often criticized for its environmental impact, they have taken a different path. Their collections feature sustainable materials and ethical production practices, setting an example for responsible fashion.
The Lagos Achievers Award nomination shines a spotlight on Mighty Wears' exceptional work and contributions to the fashion world. It's not just an acknowledgment of their talent but also a recognition of their dedication to making fashion more sustainable and inclusive.
As we eagerly anticipate the results of the Lagos Achievers Award, one thing is clear: Mighty Wears is a rising star in the Lagos fashion scene, and their future is as promising as their designs. Whether they take home the award or not, Mighty Wears has already left an indelible mark on the fashion industry and continues to inspire fashion enthusiasts.
Stay tuned for the Lagos Achievers Award ceremony, where Mighty Wears' journey as a next-rated fashion designer reaches a new milestone.
MIGHTY WEARS!* Godwin Anwali a beacon of hope to many fashion entrepreneurs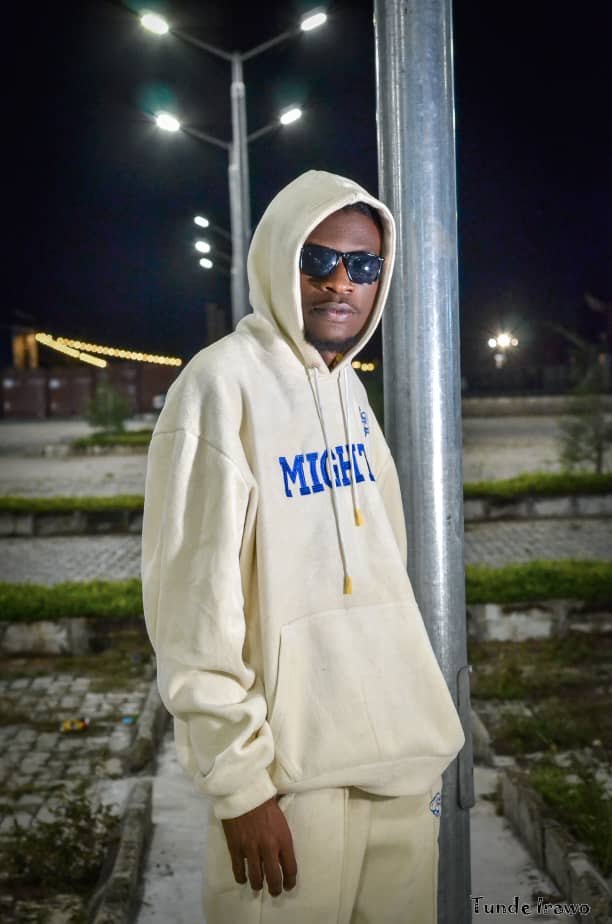 MIGHTY WEARS! Godwin Anwali a beacon of hope to many fashion entrepreneurs
*In the vibrant landscape of Nigerian fashion, where talent and creativity thrive, a remarkable designer has been making an indelible mark with his exquisite designs and impeccable craftsmanship.*
*Meet Godwin Anwali, the CEO Extraordinaire and a renowned fashion designer based in Lagos
*Godwin Anwali is about to spill the beans on what makes Mighty Wears the coolest thing to hit Lagos since jollof rice and Afrobeat. Grab your shades, fashionistas, because we're about to take you on a journey!*
**Fashion with Heart and Soul**
Imagine a world where fashion isn't just about looking good but also doing good. That's precisely what Mighty Wears, the rising fashion powerhouse in Lagos, is all about. Godwin Anwali, the brain behind the brand, is serving up a whole lot of fashion with a side of heart and soul.
**Sustainable Sizzle**
In an era where sustainability is hotter than the Lagos sun, Mighty Wears is bringing the heat. They're not just making clothes; they're making a statement. Eco-friendly practices are their jam, and they're turning heads with their dedication to creating sustainable, jaw-dropping fashion.
**Innovation Nation**
Fashion trends? Forget 'em! Mighty Wears is all about setting the trends. With their unique styles and daring designs, they're the fashion rebels you didn't know you needed. Their mantra? Be different, stand out, and slay the fashion game.
**The CEO Who Rocks**
Running a fashion empire isn't for the faint of heart, but Godwin Anwali, the CEO extraordinaire, is rocking it like a pro. Challenges? Bring 'em on! Complaints? They're just stepping stones to success. Anwali knows how to navigate the fashion world with style.
**Creativity Meets Business Savvy**
Balancing creativity with business acumen is no easy feat, but Mighty Wears does it with flair. They've got their eyes on the prize, and they know that to make it big in the fashion game, you've got to have a clear vision and the skills to match.
**Tech-Savvy and Fabulous**
E-commerce is where it's at, and Mighty Wears knows the drill. They have seamlessly embraced the digital age, making online shopping a breeze. Secure, convenient, and oh-so-fashionable, their e-commerce game is on point.
**Stay Relevant, Stay Mighty**
Fashion trends may come and go, but Mighty Wears isn't going anywhere. They've got their finger on the pulse of what's hot, and they're not afraid to shake things up. Market research, customer preferences, and killer pricing – they've got it all figured out.
**Fashion with a Purpose**
Beyond the glitz and glamour, Mighty Wears is on a mission to give back to the community. They're all about making a positive impact through community development projects and philanthropic endeavors. It's fashion with a purpose, and it looks darn good!
**Join the Mighty Party**
The future of fashion in Lagos and Nigeria is looking brighter than a diamond-encrusted gown. Mighty Wears, along with other game-changers, is pushing the fashion envelope and taking Lagos by storm. You're invited to the party – don't miss out!
**Connect with the Mighty Crew**
Want to be part of the Mighty Wears movement?
Connect with them and Godwin Anwali on social media, where the fashion fun never stops:
– Instagram: @Mighty_wears00
– Personal Instagram: @ghost_moodgm
– Facebook: Mi Gh Ty Mighty Fashion House
Get ready to slay the fashion game with Mighty Wears – because fashion is all about having fun and looking fabulous!
*Peter Madojemu naijahitplay*
7 Best hotels to stay in France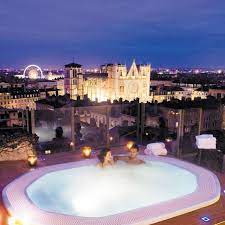 7 Top-notch hotels to stay in France 
France is one of the most visited spots in the world being a perfect mix of family and couple destinations. . But have you also figured out where to stay in France? We have crafted a list of the 5 best hotels in France that will make you fall in love with the country even more.
1. Château de Bagnols
Set in the heart of Beaujolais vineyards is the fortified castle of Château de Bagnols. Originally a chateau, Château de Bagnols is a classified historical monument that has seen over 8 centuries of history and is now an esteemed country accommodation in France.
The interiors are decorated keeping in mind the era of the chateau and it varies from classic to contemporary. Take a look inside and you will find the rooms furnished with antiques and 16th-century frescoes that teleport you to a whole different era. Taste the traditional French cuisine on offer, enjoy the unparalleled views from the terrace, and go on a bike excursion to the medieval village of Oingt. The hotel also offers horse riding, hot-air balloon trips, and helicopter tours.
Surrounded by French style gardens, moats, tower, and vines, Château de Bagnols is one of the best hotels in France.
Where: Le Bourg, 69620 Bagnols, France
What's special: Medieval architecture, Vintage decor, Fascinating views, Fine dining restaurant, Spa, Swimming pool
Who's it for: Couples, Families
Attractions nearby: Basilica of Notre-Dame de Fourviere, Aquatic Center Nautile
2. Villa Florentine
Housed in a 17th-century villa which was previously a convent, Villa Florentine is a luxury five-star hotel in Lyon that comes with panoramic views of the city. Placed in the timeless location of Vieux Lyon, Villa Florentine breathes a charming Italian Renaissance architecture that makes it hard to blink.
Savor the taste of delicious French cuisine on the outdoor terrace, go explore the wonderful gems around Vieux Lyon, and rejuvenate yourselves in the wellness centre. The rooms in the hotel are chic with wooden flooring. There is also a heated outdoor pool that comes with excellent views. So you don't have to worry about taking a plunge even in the winter.
Where: 25 Montée Saint-Barthélémy, 69005 Lyon, France
What's special: Prime location, Excellent views, Italian architecture, Great food, heated outdoor pool, Wellness center, Conference room
Who's it for: Couples, Business travellers
Attractions nearby: Lyon Cathedral, Place Bellecour, River Saone
3. Château Eze
Tucked away in the serene location of Eze, inside a 400-year-old Chateau is the lavish boutique hotel of Château Eze. Former residence of a Swedish Prince, Château Eze is now one of the best hotels in France. Uniquely designed like a castle, the hotel overlooks the Mediterranean Sea and the dramatic landscape in the backdrop makes it an instant sell.
The hotel boasts of 14 suites and rooms each uniquely designed to stand out from the rest. Try out the interesting cocktails and the snacks on the terrace as you admire the breathtaking views of the Mediterranean Sea. The enchanting location of Cote d'Azur and the sun-kissed horizon adds to the charm of the hotel.
Where: Rue de la Pise, 06360 Eze Village, France
What's special: Architecture, Hilltop location, Views,
Who's it for: Families, Couples
Attractions nearby: Parfumerie Fragonard – The Laboratory Plant Eze, Nietzsche's Footpath
4. Villa Lara Hotel
Located in close distance to the famous museums, offering amazing views of the Bayeux Cathedral is the upscale
4-star accommodation of Villa Lara Hotel. Perched on a cliff in the midst of lemon groves and bright bougainvillea, the hotel is all about elegance. The rooms are traditionally designed in varied colour schemes and carry furnishings from the famous French cabinet maker Moissonnier.
Treat your taste buds to a hearty breakfast that consists of fresh pastries and hot coffee, lose yourselves to the incredible views, and grab a drink at the empire-style bar. Come night & Villa Lara Hotel glows with light. The sight is just incomparable & is a testimony to its beauty.
Where: 6 Place de Québec, 14400 Bayeux, France
What's special: Elegant architecture, Views, Accessibility to attractions, Breakfast
Who's it for: Couples, Families
Attractions nearby: Musée de la Tapisserie de Bayeux, Museum of the Battle of Normandy, Bayeux Cathedral
5. Shangri-La hotel
So you walk along the tree-lined Avenue d'Iéna and you are awestruck by this building. You wonder what it could possibly be within the classic facade. Say hello to the legendary Shangri-La Hotel. Once home to Napolean Bonaparte's grandnephew Roland Bonaparte, the princely residence is now an exquisite 5-star hotel that you shouldn't miss out on your trip. Take a step inside and you will understand the significance.
Carrying a European-Asian vibe, everything inside Shangri-La is crafted with the utmost detail to make sure not even a single tourist feels left out. Dine in one of the 2 Michelin-starred restaurants, unwind in the spa, catch a romantic sunrise/sunset from the terrace, and enjoy a pool game in the remarkable billiard room that comes with a fireplace. A stay in Shangri-La is a memory to remember forever!
Where: 10 Avenue d'Iéna, 75116 Paris, France
What's special: Location, Sunrise/sunset views, Michelin restaurants, Spa, Indoor pool
Who's it for: Business travellers, Couples, Families
Attractions nearby: Eiffel Tower, River Seine, Champs-Elysées, Quai Branly Museum
6. Four Seasons Hotel George V
Sitting inside an original 1982 art deco building, Four Seasons Hotel George V is a luxurious 5-star hotel styled after Louis XVI. Your first interaction with the hotel will be the neatly decorated flowers that immediately lighten up your mood. Proceed a little further and you will spot the exemplary art collection along with the fine dining restaurants that bask in a lovely sunlight on a clear morning.
Go on a gastronomical journey tasting the mouth-watering delicacies from the renowned restaurants in place, explore the whimsical streets of Paris getting close to the world-class monuments, and ogle at the unparalleled views from the terrace. For a delightful stay in the city of lights, Four Season hotel is the place to go.
Where: 31 Avenue George V, 75008 Paris, France
What's special: Multi-cuisine restaurants, Location, Decor, Views
Who's it for: Couples, Families, Business travellers
Attractions nearby: Champs-Élysees, Eiffel Tower, Arc de Triomphe, Musée d'Orsay, Notre Dame Cathedral
7. Hôtel La Pérouse
Placed on top of the Castle Hill overlooking the Bay of Angels is the 4-star luxury boutique accommodation of Hôtel La Pérouse. The location is so wonderfully perfect that you will be willing to stay here regardless of the price. What's so special about the location? You ask. While Hôtel La Pérouse is so private, it is accessible as well.
The rooms in the hotel are modern with a Mediterranean flair and the marble flooring elevates the overall feel of the place. Take a dip in the private beach of Castel which is very close by, enjoy every bit of the sumptuous provencal cuisine by your balcony, and let your stress out on a healing sauna session. Hôtel La Pérouse is definitely one of the hidden treasures in France.
Where: 11 Quai Rauba Capeu, 06300 Nice, France
What's special: Incredible location, Views, Sauna, Hot Pool, Solarium
Who's it for: Couples, Families
Attractions nearby: Cours Saleya, Nice Opera house, Castle Hill, Old Town