Top 5 Reasons Your US Visa May Be Denied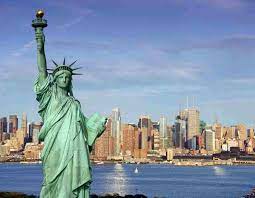 Top 5 Reasons Your US Visa May Be Denied
US VISA
– America, the land of opportunity, is the top destination for everyone in the world. Every year, millions of people apply for
US visas
. However, a small mistake can be a big hindrance in the visa approval process. Avoid commonly made mistakes during the visa process so that you don't have any delays experiencing the joys of America and the American dream.
1 Being unprepared
Do your due diligence in preparing for the visa process. Resources on the visa process and interview are widely available on the internet. Government sites are also reliable resources that contain information that can assist you every step of the way. Research the process for your specific visa and ensure that you have all the documentation that you need for a successful application.
2 Applying for the wrong visa
Depending on what type of visa you are applying for, the eligibility and requirements may differ. Double-check that you are indeed applying for the proper visa. Make certain that you can fulfill the requirements and meet the conditions for that particular visa. The standards may differ with each visa, so you may be eligible for one type of visa and not another.
3 Providing incorrect or insufficient information
Completing all forms accurately and being fully prepared with all requirements, required documentation for your specific visa, and forms of verification can help expedite the process. Having unverifiable or inaccurate information can lead to visa denials or prolonged and redundant processing. Don't let a small oversight lead to delays in obtaining your visa.
4 Being overly confident during the interview
Being too assertive on all aspects of the visa process or expressing extreme confidence of a visa approval during the interview can make you come off as presumptuous and arrogant. Being polite and informative during your interview is the best course of action to ensure approval.
5 Giving too much information
As you can expect, you will be asked an array of questions. Your responses should be well-thought-out, but keep them concise and simple. You don't need to divulge irrelevant details that don't pertain directly to the inquiry, nor should you voluntarily give up information that isn't requested. This can actually lead to more questions or raise red flags and suspicions that would have otherwise not arisen.
President Macron Listens To Primate Ayodele's Warnings, Withdraw Troops From Niger Republic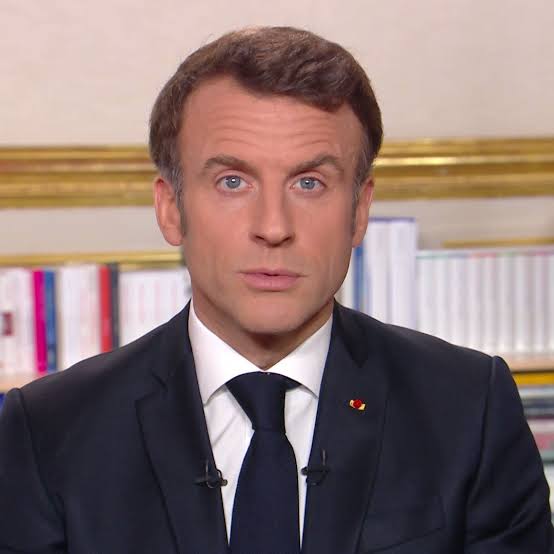 President Macron Listens To Primate Ayodele's Warnings, Withdraw Troops From Niger Republic
Although he was adamant, France President Emmanuel Macron has shown to the world that he fears God on account of his recent actions in Niger Republic to ensure that peace reigns in the country.
Before now, President Macron had vowed not to withdraw French military troops except the ousted president, Mohamed Bazoum asked him to do so but he backtracked on his word yesterday with an announcement that he will be withdrawing all ambassadors and troops from Niger Republic.
"France has decided to withdraw its ambassador. In the next hours our ambassador and several diplomats will return to France," Macron said in a televised interview on Sunday.
This is coming just a few days after Nigerian-born global prophet, Primate Elijah Ayodele of INRI Evangelical Spiritual Church warned President Macron not to attack Niger Republic because his country will go down for it. He mentioned that Niger Republic is small compared to France but they will defeat France if an attempt is made to attack the junta. He then advised Macron to withdraw his troops for the purpose of peace.
These were his words
''I want to warn France not to create war in Niger Republic. If France creates war in Niger, France will not survive it. You will be surprised that a small nation can kill a mighty nation. Macron stay away, don't create war, if you try anything in Niger, you will go for it. This is a message from the Lord of hosts that created you. The coup in Niger is from God, He wants to put an end to slavery in Africa……..Niger has come out strongly to defend their cause, enough is enough, that's what the Lord said.''
https://vm.tiktok.com/ZMjyr5WmA/
"The coup in Niger Republic is irreversible, no matter what President Macron and his chariot plan to do to restore the former president, it will not be successful.
"Any attempt by President Macron to attack Niger Republic will lead to the downfall of France.
"It's better for President Macron to accept that the people have decided, he should withdraw his troops to ensure peace reigns in the country." (https://dailypost.ng/2023/09/15/coup-france-will-go-down-if-you-attack-niger-republic-primate-ayodele-warns-president-macron/)
Primate Ayodele's stern warnings to President Macron was no doubt scary even though the intention wasn't to scare the president, the prophet was only delivering the message of the Lord to him but the fact that he listened showed that some leaders still have the fear of God in them. Of course no President wants to lose his country and this kind of revelation is expected to be obeyed but politicians have imbibed the character of ignoring divine messages from God's prophets, Macron's obedience speaks so much about him.
While Macron ought to be applauded for obeying God's command, Primate Ayodele should also be celebrated for being a global light in the realm of prophetic ministry. Several events that have happened in the world recently and in the past were all foretold by Primate Ayodele. His prophetic ministry has remained one of a kind since inception. In the history of prophecy in Nigeria and the world at large, there is arguably no prophet whose ministry is as wide as Primate Ayodele's. There is always a message for every country in the world annually from the prophet. Indeed, the world is blessed to have such a gifted individual.
FG Unveils National Talent Programme to Boost Youth Employment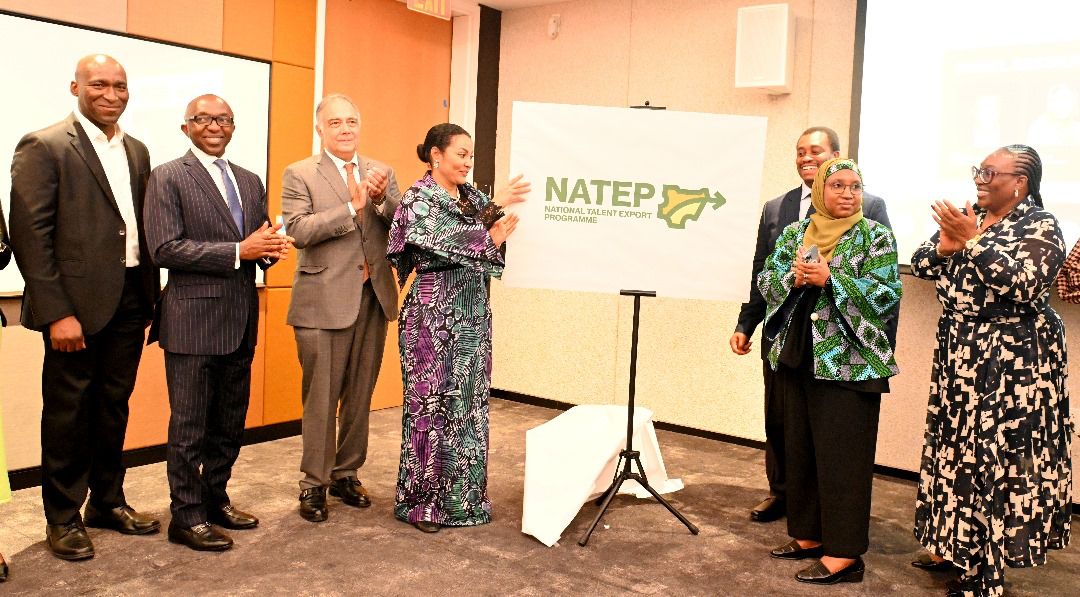 FG Unveils National Talent Programme to Boost Youth Employment
…Initiative to enhance Nigeria's Foreign exchange earnings
On the sidelines of the 78th United Nations General Assembly (UNGA), President Bola Tinubu at the weekend launched the National Talent Export Programme (NATEP) in a bid to shore up Nigeria's foreign exchange earnings.
President Tinubu was represented at the launch by the Minister of Industry, Trade and Investment, Dr. Doris Uzoka-Anite.
The new initiative seeks to position Nigeria as an export hub for talent outsourcing in Africa following the example of India, Bangladesh, Mexico and The Philippines.
The unveiling of the programme took place at the Microsoft Office in New York, United States of America, on Friday, September 22, 2023.
A number of dignitaries from multilateral institutions and global tech giants joined the Ministers of Industry, Trade and Investment and her counterpart from the Ministry of Communications Innovation and Digital Economy, Dr. Bosun Tijani, on the occasion.
Among those who attended were Saadia Zahidi, Managing Director of the World Economic Forum, Mr. John G. Coumantaros, Chairman, US-Nigeria Business Council, Dr. Floriezelle Liser, President and Chief Executive, Corporate Council on Africa, Amal Hassan, Chief Executive, Outsource Global, Kashifu Inuwa Abdullahi, Director-General of the National Information Technology Development Agency, Adaora Ikenze, Meta Head of Public Policy for West and Central Africa, Ola Williams, Country Manager, Microsoft Nigeria and Ghana, who joined online, Joel Ogunsola, Chief Executive, TechDev, and Dr. Femi Adeluyi, National Coordinator of the programme.
Also present were Ursula Wynhoven, Representative of the International Telecommunication Union at the United Nations, Dr. Armstrong Takang, Chief Executive of Ministry of Finance Incorporated, Mr. Charles Murito, Director, Sub Saharan Africa – Government Affairs & Public Policy, Google, Mr. Charles Okochu, Senior Business Development Manager, Amazon AWS, and Michelle Masuzyo Nsanzumuco, AfCFTA Digital Trade Expert.
In her welcome address on behalf of President Tinubu, Dr. Uzoka-Anite noted that the National Talent Export Programme is a key national initiative that will serve as a Special Purpose Vehicle (SPV) to position Nigeria as a leading global hub for service exports, talent sourcing and talent exports.
According to the Minister, NATEP will serve as a dedicated entity to address the unique needs and challenges faced by the talent and service export industry.
The programme will lay special emphasis on enhancing competitiveness, fostering innovation, and driving sustainable growth through trade in services.
The minister further noted that NATEP is part of the strategy towards achieving President Tinubu's agenda for job creation.
The NATEP initiative will target the creation of 1 million in-demand jobs across Nigeria, over a 5-year period.
"This initiative will do three things for us as a country. One, it will create millions of jobs for our young people over the next 5 years and beyond. Secondly, it will bring in foreign exchange that our economy needs through remittances from talents that will be exported abroad and those that will be living in Nigeria and working remotely for organisations outside Nigeria and thirdly, it will generate huge tax income for state governments," the minister said.
In her goodwill message, the Managing Director of the World Economic Forum, Saadia Zahidi, said NATEP is a timely initiative to address the very important areas of skills and jobs for Nigeria and the world.
She stated that the WEF looks forward to partnering with Nigeria on the programme.
"This is an important programme that is coming at the right time. We at WEF stand ready to work with the Nigerian government on this great initiative."
The Minister of Communications, Innovation and Digital Economy, Dr. Bosun Tijani, who praised her counterpart for spearheading the NATEP initiative, said his ministry would collaborate and support the programme to ensure it delivers on the set objectives.
Dr. Tijani explained the importance of talents and in-demand workforce as critical part of the global economic structure, saying such is the reason why leading countries across the world are intentional about attracting and retaining top talents.
Other speakers at the event also acknowledged how auspicious and ambitious NATEP is as a national initiative capable of changing the economic fortunes of Nigeria just like India that attracts over $300 billion annually from talents export. The speakers commended the Federal Government on the laudable initiative and gave their commitment towards supporting the programme.
A panel discussion that took place during the event was moderated by the National Coordinator of NATEP, with Amal Hassan, Ola Williams and Adaora Ikenze serving as panelists.
The panel discussion attracted a lot of positive feedback from the participants and elicited their commitment to working together to support the NATEP initiative.
The event ended with the unveiling of the NATEP logo with the Minister of Industry, Trade and Investment indicating to the world that Nigeria is ready to become a global hub for talent exports.
Ajuri Ngelale
Special Adviser to the President
(Media & Publicity)
September 24, 2023
Saheed Osupa Extends Heartfelt Congratulations to Wasiu Ayinde Marshal on OloriOmoba Title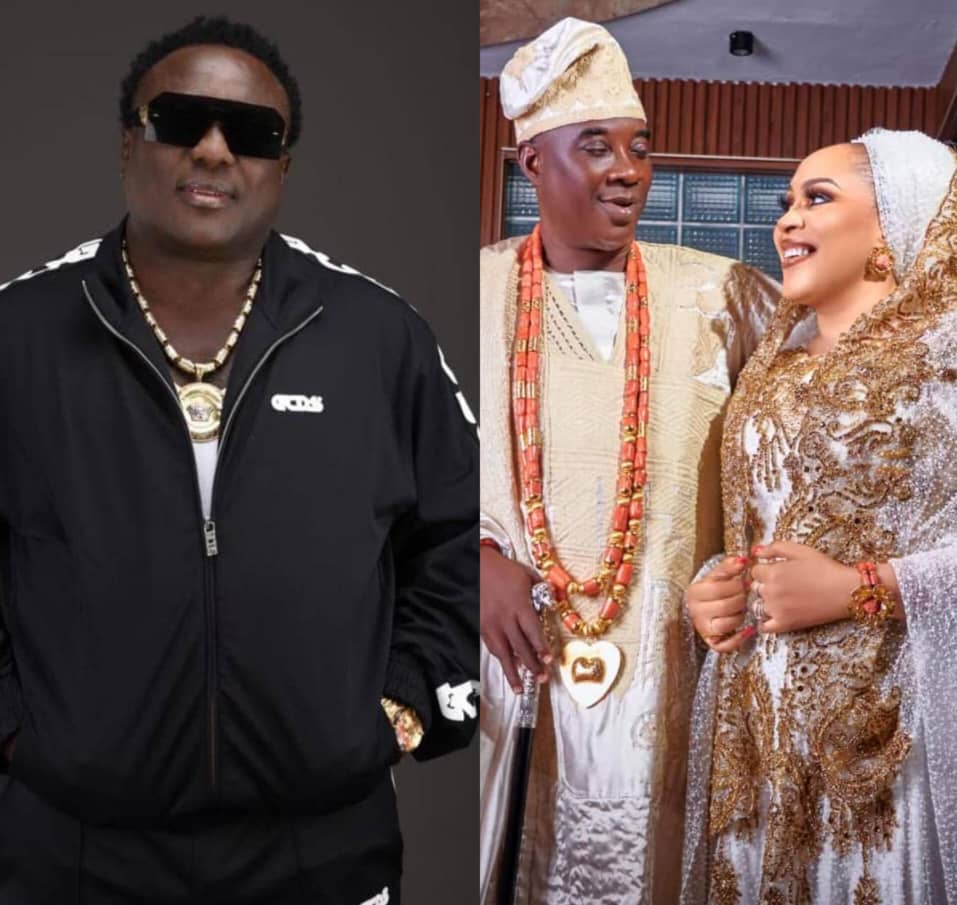 Saheed Osupa Extends Heartfelt Congratulations to Wasiu Ayinde Marshal on OloriOmoba Title
Sahara Weekly Reports That In the world of Fuji music, there are few names as illustrious as Wasiu Ayinde Marshal. Renowned for his musical genius and unwavering dedication, he has carved a legacy that will echo through the ages. Today, we gather not just to celebrate his musical prowess but to congratulate him on a remarkable milestone in his life—the title of OloriOmoba of Ijebuland.
It is with immense joy and admiration that Saheed Osupa, another luminary of the Fuji genre, extends his heartfelt congratulations to his dear colleague and friend, Wasiu Ayinde Marshal. This title is not just an honor; it is a recognition of a lifetime of dedication and a testament to the impact he has made on the world of music.
Wasiu Ayinde Marshal, often referred to as K1 De Ultimate, has been a force to reckon with in the music industry for decades. His music has transcended boundaries, bringing joy and inspiration to people from all walks of life. Saheed Osupa acknowledges the extraordinary talent and charisma that Wasiu Ayinde Marshal possesses, and he couldn't be prouder of his achievements.
As Saheed Osupa himself knows, the journey of a Fuji artist is one of passion, perseverance, and commitment to the craft. It is a journey marked by late nights in the recording studio, countless live performances, and the unwavering dedication to preserving the essence of Fuji music. Wasiu Ayinde Marshal has exemplified all these qualities and more.
The OloriOmoba title is not just a crown; it is a responsibility to lead, inspire, and uplift the community of Ijebuland. Saheed Osupa has no doubt that Wasiu Ayinde Marshal will approach this new chapter with the same zeal and excellence that have defined his music career.
Saheed Osupa, along with countless fans and well-wishers, celebrates Wasiu Ayinde Marshal's remarkable achievement. He believes that this new title is a testament to the greatness that resides within him and the positive impact he continues to make on the world. As K1 De Ultimate ascends to the throne of OloriOmoba, we can only anticipate a future filled with even greater accomplishments and contributions to the world of music and the community he serves.