73-year-old Woman claims $1 million Powerball prize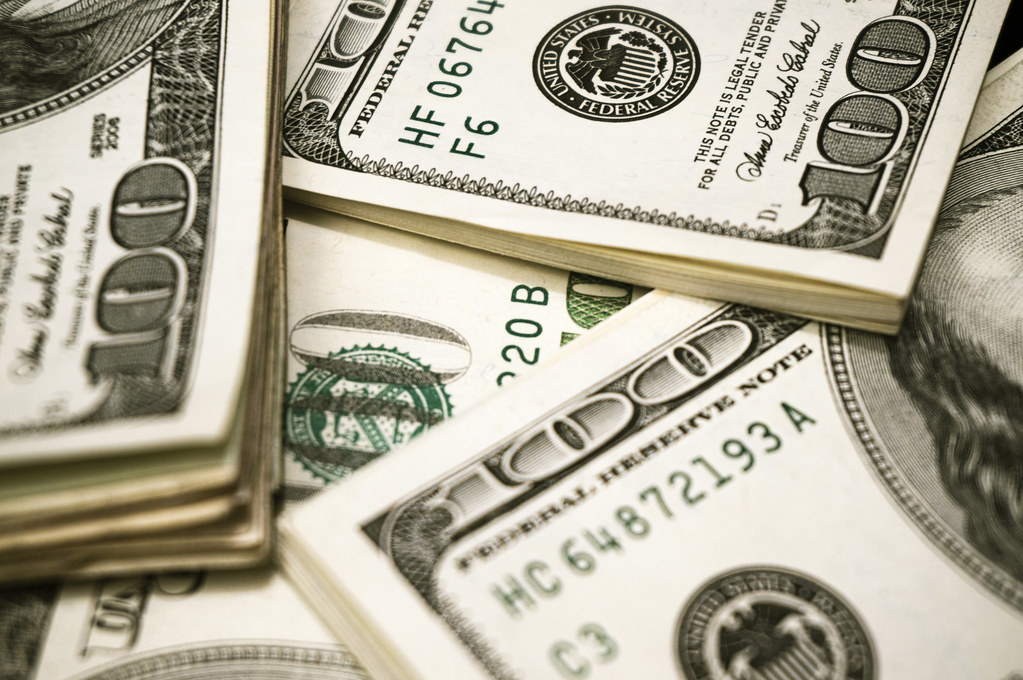 73-year-old Woman claims $1 million Powerball prize
Although there were no Michigan winners in the $632 million Powerball drawing on Wednesday night, a Calhoun County woman has claimed a $1 million Powerball prize from the December 11 drawing.
73-year-old Alma Weimer of Battle Creek, matched the five white balls which were 3, 25, 44, 53 and 64. She bought her winning ticket online at MichiganLottery.com.
Weimer said, "I rarely play the game, but I saw a pop-up about the large Powerball jackpot when I logged in on the app and thought: 'Why not?' and purchased five tickets. When I logged on to the app the next morning, there was a pop-up telling me I won $1 million. I thought it was some sort of scam or that my account had been hacked. Once I called the Lottery to confirm it was real, I couldn't believe it. It is such an unbelievable feeling."
Weimer recently visited Lottery headquarters to claim her prize. According to a Michigan Lottery press release, Weimer plans to invest her winnings and donate to different charities.
Tennis Legend, Serena Williams Announces Retirement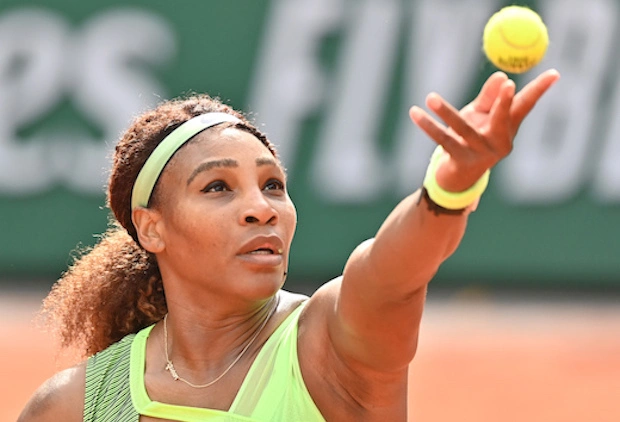 Tennis Legend, Serena Williams Announces Retirement
Serena Williams, American tennis legend, has announced her retirement in a Vogue article published Tuesday.
The tennis star said retirement had become necessary so she can dedicate more time to her family.
"Believe me, I never wanted to have to choose between tennis and a family. I don't think it's fair. If I were a guy, I wouldn't be writing this because I'd be out there playing and winning while my wife was doing the physical labor of expanding our family. Maybe I'd be more of a Tom Brady if I had that opportunity," she wrote in the lengthy article.
"Don't get me wrong: I love being a woman, and I loved every second of being pregnant with Olympia. I was one of those annoying women who adored being pregnant and was working until the day I had to report to the hospital—although things got super complicated on the other side. And I almost did do the impossible: A lot of people don't realize that I was two months pregnant when I won the Australian Open in 2017. But I'm turning 41 this month, and something's got to give."
Continuing, she writes, "I have never liked the word retirement. It doesn't feel like a modern word to me. I've been thinking of this as a transition, but I want to be sensitive about how I use that word, which means something very specific and important to a community of people. Maybe the best word to describe what I'm up to is evolution. I'm here to tell you that I'm evolving away from tennis, toward other things that are important to me. A few years ago I quietly started Serena Ventures, a venture capital firm. Soon after that, I started a family. I want to grow that family.
"But I've been reluctant to admit to myself or anyone else that I have to move on from playing tennis. Alexis, my husband, and I have hardly talked about it; it's like a taboo topic. I can't even have this conversation with my mom and dad. It's like it's not real until you say it out loud. It comes up, I get an uncomfortable lump in my throat, and I start to cry. The only person I've really gone there with is my therapist! One thing I'm not going to do is sugarcoat this. I know that a lot of people are excited about and look forward to retiring, and I really wish I felt that way. Ashleigh Barty was number one in the world when she left the sport this March, and I believe she really felt ready to move on. Caroline Wozniacki, who is one of my best friends, felt a sense of relief when she retired in 2020."
The Full List Of Nigeria's 35 Medalists At 2022 Commonwealth Games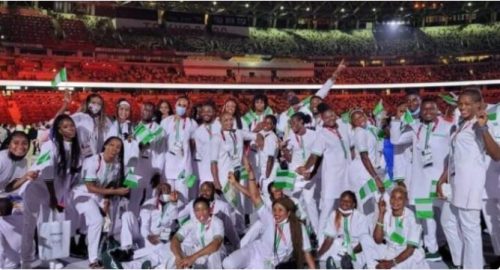 The Full List Of Nigeria's 35 Medalists At 2022 Commonwealth Games
It was a record-breaking outing for Team Nigeria at the 2022 Commonwealth Games (CWG) in Birmingham, as medals were raked in at an unprecedented rush while Nigerian athletes broke several records at the games.
Team Nigeria won 12 gold medals — the country's highest haul in the history of the CWG.
Incredibly, all the gold medals were won by female athletes who took the tracks and gymnasiums in Birmingham by storm and wrote their names in the annals of the competition.
Tobi Amusan surged to the finish line in 12.30 seconds in the final of the women's 100-meter hurdles to set a CWG record. Ese Brume registered a record-setting 7-meter leap in the long jump.
In the women's 4×100 meters, the quartet of Amusan, Favour Ofili, Rosemary Chukwuma, and Grace Nwokocha cruised to gold while setting a new African record with a time of 42.10 seconds.
Lifters like Adijat Olarinoye, Rafiatu Lawal, and Alice Oluwafemilayo also set new CWG records in their respective categories.
Nigeria finished the competition with 35 medals — 12 gold, 9 silver, and 14 bronze — to clinch seventh on the leaders' table as the final day of activities wraps up.
Athletics provided the most medals for Nigeria with 10 podium finishes, followed by wrestling with seven.
Below is the full list of all 35 medalists for Team Nigeria at the 2022 CWG:
GOLD MEDALISTS
Tobi Amusan — Women's 100m hurdles
Tobi Amusan, Favour Ofili, Rosemary Chukwuma, Grace Nwokocha, Joy Udo-Gabriel — Women's 4 x 100m relay
Ese Brume — Women's long jump
Odunayo Adekuoroye — Wrestling women's freestyle 57 kg
Blessing Oborududu — Wrestling women's freestyle 68 kg
Genesis Miesinnei Mercy — Wrestling women's freestyle 50 kg
Adijat Olarinoye — Weightlifting women's 55kg
Rafiatu Lawal — Weightlifting women's 59kg
Alice Oluwafemiayo — Para-powerlifting women's heavyweight
Chioma Onyekwere — Women's discus throw
Goodness Nwachukwu — Women's discus throw F42-44/61-64
Eucharia Iyiazi — Women's F55-57 shot put
SILVER MEDALISTS
Favour Ofili — Women's 200m
Elizabeth Oshoba — Women's featherweight boxing
Ikechukwu Obichukwu — Para-powerlifting men's heavyweight
Bose Omolayo — Para-powerlifting women's heavyweight
Ifechukwude Ikpeoyi — Para-table tennis women's singles classes 3-5
Nasiru Sule — Para-table tennis men's singles classes 3-5
Taiwo Liadi — Weightlifting women's 76kg
Hannah Reuben — Wrestling women's freestyle 76kg
Ebikewenimo Welson — Wrestling men's freestyle 57kg
BRONZE MEDALISTS
Udodi Onwuzurike, Seye Ogunlewe, Favour Ashe, Alaba Akintola, Raymond Ekevwo — Men's 4 x 100m relay
Ugochi Constance Alam — Women's F55-57 shot put
Obiageri Amaechi — Women's discus throw
Ifeanyi Onyekwere — Men's super heavyweight boxing
Jacinta Umunnake — Women's middleweight boxing
Cynthia Ogunsemilore — Women's lightweight boxing
Innocent Nnamdi — Para-powerlifting men's lightweight
Isau Ogunkunle — Para-table tennis men's singles classes 3-5
Faith Obazuaye — Para-table tennis women's singles classes 6-10
Mary Taiwo Osijo — Weightlifting women's 87kg
Islamiyat Yusuf — Weightlifting women's 64kg
Edidiong Umoafia — Weightlifting men's 67kg
Ogbonna John — Wrestling men's freestyle 74kg
Esther Kolawole — Wrestling women's freestyle 62kg
Gov Abiodun Celebrates Tobi Amusan's Achievements at Commonwealth Games
Gov Abiodun Celebrates Tobi Amusan's Achievements at Commonwealth Games
Ogun State governor, Dapo Abiodun, has congratulated Nigerian sprinter and world champion, Tobi Amusan, on winning a gold medal in the women's 100m Hurdles at the 2022 Commonwealth Games, in Birmingham, United Kingdom.
"Our golden girl has done it, again. This is a testament to the fact that she is consistent, reliable and deserved the World record, indeed. This is a moment of joy for us all in Ogun State and Nigeria and we are pleased at her streak of successes", Gov. Abiodun said in a statement issued by his Chief Press Secretary, Kunle Somorin
The world champion had on Sunday successfully defended her title at the Alexander Stadium in the women's 100m hurdles final by running a Games record of 12.30sec thus defending her Commonwealth title and setting another record in the process on Sunday.
According to the governor, this made her "the first World Champion to win Gold in the event and the first Nigerian athlete ever – dead or alive – to be crowned champion at all levels of athletics in the same year."
Congratulating the Ogun state born athlete, the governor described her feat as heroic, saying this is following and improving on the records of her other Ogun stars like Modupe Oshikoya, Falilat, Ogunkoya-Osheku and other compatriots.
Abiodun, who said that the sprinter has made Ogun, Nigeria and indeed Africa proud at the Games, lauded her spirit of excellence on the tracks. The governor noted that though Ogun is known for being the home of illustrious personalities in every human endeavour, the achievements recorded by Amusan, has further the state on a global pedestal.
"Amusan is a compatriot with prodigious talents reflecting the standard of excellence that our State is noted for. Our state is reputed for exemplary courage, consistency, integrity, and good sportsmanship. Tobi has exhibited these on the world stage, by proving again and again that that success is achievable with hard work and determination.
While urging the world champion to savour her victory at the Commonwealth Games, Abiodun, implored her not to rest on her oars and continue to make Ogun proud
"It is with joy that I received the news of Tobi Amusan's triumph at the Commonwealth Games in the United Kingdom. This is indeed another great feat recorded by one of our finest exports in Ogun.
"With this latest feat, it has now become clear that Amusan's gold medal at the World Athletics Championship held in Eugene, Oregon, USA, was not a fluke. She has shown to the world she is consistent and not a flash in the pan.
"On behalf of the government and people of Ogun, I say big congratulations to one of our finest in the field of sports. Oluwatobiloba Amusan has once again made us proud as a people. In Ogun, we shall continue to celebrate our icons and stars, while we shall also continue to encourage the budding talents across Ogun". Abiodun was quoted to have stated in the statement.