Access Bank UK Balance Sheet up 36% as Polo Day Pledges N350m for Children in Education
The Access Bank UK used its' annual Access Bank Polo Day at Guards Polo Club Windsor on Saturday 13 July to post results showing another year of outstanding international business growth. 2018 was the year that it joined the three key UK clearing systems, and collected the best African Trade Finance Bank Awards from both International Finance and CFI. All four strategic business units returned double digit growth and in only its second year of operations the importance of its investment in Dubai was demonstrated by a 200 per cent increase in income. For the eleventh year running it was able to report having no 'non-performingloans.'
With Corporate Responsibility and exemplary Corporate Governance playing a key role in the growth of the Bank, the Polo day is the culmination of a yearlong programme, with part of its fund raising in partnership with UNICEF for education projects in northern Nigeria in particular. A total of N350 Million was pledged during the day to build and equip 70 new classrooms, for children's education in Northern Nigeria. Since the UNICEF/Access Bank initiative was started in 2005 it has built schools in Kaduna and, kept more than 8,000 students in continuous education.
At the same time new school blocks and a computer literacy building all in a more secure and friendly school environment have been developed. The communities surrounding the schools are being supported with bore-holes for water, and sewing and grinding machines to secure employment and stimulate economic and social development. Kaduna State Governor, Nasir El-Rufai is committed to match the building programme which will see another 70 class rooms built in the coming year and another 2500 children in education.
The annual event is the climax to the high-profile Access Bank/UNICEF Charity Shield Polo tournament, and celebrates reaching out to and highlighting the plight of vulnerable children and orphans and internally displaced persons. In partnership with 5th Chukker and based in Kaduna, Nigeria, the tournament is the biggest charity polo tournament in Africa and generates funds and stimulates support for the work of the UNICEF/Access Bank initiative across Africa.
According to the Managing Director, Access Bank UK, Jamie Simmonds "we are a bank where our growth has been fueled by the strength of customer relationships. It enables us to develop innovative products and financial solutions with rather than just for our customers.
"Becoming a UK clearer is a major landmark for us and differentiates us from many of our competitors in the market place. We also manage our retail deposit offering in-house for greater control with both initiatives forming part of our strategy to future proof the bank" "
We have offices here in the heart of the City of London, Dubai and Lagos and are building our presence in China through a representative office there." "We invest significantly in attracting, retaining and developing professional staff in order to ensure customers always deal with an expert who is familiar with their business and personal financial needs,
Herbert Wigwe, Chairman of The Access Bank UK Ltd, says "the successes in completing the first decade of trading for ACCESS Bank UK has been a major milestone. Growth has been sustained at the same time as earning a reputation for innovation and flexibility"
"Together our continuing support for the Fifth Chukker -UNICEF initiative is predicated on our view of our role as a change agent in Nigeria and Africa that can help institute socio-economic development through responsible business practice, social initiatives and environmental consideration." Wigwe added "we continue to look for ways through which more resources can be pooled towards supporting the children. We are part of the community and as such should support its wellbeing."
Moruf Oseni takes over as the MD/CEO of Wema Bank Plc
Moruf Oseni takes over as the MD/CEO of Wema Bank Plc
·Appointments of Wole Akinleye as Deputy Managing Director, and Tunde Mabawonku as Executive Director also approved by the CBN
Wema Bank Plc hereby announces Moruf Oseni as the substantive Managing Director and Chief Executive Officer effective April 1, 2023. After serving in acting capacity since January 1, 2023, Oseni will be succeeding Ademola Adebise, following approval by the Central Bank of Nigeria (CBN).
Oseni's journey with Wema Bank began in 2012 when he joined as an Executive Director. Before his appointment as MD/CEO, he served as Deputy Managing Director for the last four years, a role where he demonstrated the capacity to lead the bank to even greater heights as it continues to evolve into a financial powerhouse.
With over 25 years of experience, including more than 16 years at senior to executive management levels, Oseni was the MD/CEO of MG Ineso, a principal investment and financial advisory firm. He had also served as Vice President at Renaissance Capital and was an Associate at Schroder Salomon Smith Barney/Citigroup Global Markets in London.
Oseni's credentials speak for themselves, with an MBA from the Institut European d'Administration des Affaires (INSEAD) in France, a Master's in Finance (MIF) from the London Business School, and a B.Sc. in Computer Engineering from Obafemi Awolowo University (OAU). He is also an alumnus of the Advanced Management Program (AMP) of the Harvard Business School and King's College, Lagos.
In addition to Oseni's appointment, the CBN also approved the appointments of Wole Akinleye as Deputy Managing Director, and Tunde Mabawonku as Executive Director. Wole Akinleye previously served as the Executive Director in charge of Corporate Banking and the South-West Business, while Tunde Mabawonku served as the Bank's Chief Finance Officer.
The Board is confident that these new appointments will be crucial to the continued transformation and growth of the Bank as it positions itself as a market leader in Nigeria's banking industry through technology and innovation.
All appointments are effective from April 1, 2023.
FIRSTBANK ANNOUNCES A NAME CHANGE OF ITS SUBSIDIARIES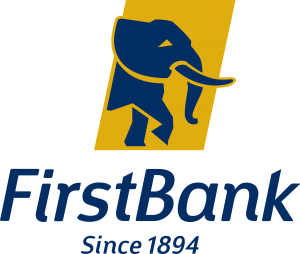 FIRSTBANK ANNOUNCES A NAME CHANGE OF ITS SUBSIDIARIES, REITERATES ITS COMMITMENT TO BOOSTING CROSS-BORDER BUSINESS OPPORTUNITIES IN AFRICA AND THE WORLD.
FirstBank of Nigeria Limited, Nigeria's premier financial services institution, has announced a phased corporate name change of its subsidiaries in the United Kingdom and Sub-Saharan Africa. FBNBank UK, FBNBank Sierra Leone, FBNBank Gambia and FBNBank DRC are the first set of subsidiaries effecting the name alignment. They are now known and addressed as FirstBank UK, FirstBank Sierra Leone, FirstBank Gambia and FirstBank DRC. The Ghana, Senegal and Guinea subsidiaries will be next in the phased name change implementation.
The name change is being implemented to align the subsidiaries with the parent brand and to enjoy the strong heritage and brand equity built by FirstBank Nigeria in its 129 years of banking leadership. This will further enhance the quality-of-service delivery resulting in better brand clarity, uniformity and consistency across all the markets where the Bank operates.
A leading financial inclusion services provider, FirstBank Group is committed to its nation-building goal. It has taken giant performance strides on its unique growth trajectory as it continues to build distinctive capabilities through partnerships and the constant drive to reinvent itself. This performance is evidenced in the numerous awards and recognitions bestowed on the institution.  These awards include Best Private Bank for Sustainable Investing in Africa 2023 by Global Finance Awards; Best Corporate Bank in Western Africa 2022 by Global Banking & Finance; Best CSR Bank Africa by International Business Magazine in 2022; and ranked as number one in Nigeria in terms of Overall Performance; Profitability; Efficiency and Return on Risk by the Top 100 African Bank Rankings 2022 released by The Banker Magazine from the stables of Financial Times.
In addition, in Euromoney Market Leaders, an independent global assessment of the leading financial service providers conducted by Euromoney Institutional Investor Plc., the Bank was crowned: Market Leader in Corporate and Social Responsibility (CSR); Market Leader in Environmental, Social and Governance (ESG); Highly Regarded in Corporate Banking and Digital Solutions and Notable: in SME Banking.
Speaking on the name change, Dr. Adesola Adeduntan, CEO of FirstBank Group, said '' the name change which coincides with FirstBank's 129th founding anniversary (March 31st, 2023) is indeed a milestone reflective of our resolve to continuously provide the gold standard of excellence and value as we put our customers First.  The new identity of the subsidiaries contributes to an enhanced brand presence. It helps our customers and stakeholders better appreciate the value of the diversified products suites, competitive pricing and extensive business networks the FirstBank Group offers. These include our commitment to boosting cross-border businesses including trade and investment opportunities essential to enhancing trade relations amongst countries, thereby strengthening the economies of host communities and reducing poverty," he concluded.
Union Bank and CIG Motors Announce Partnership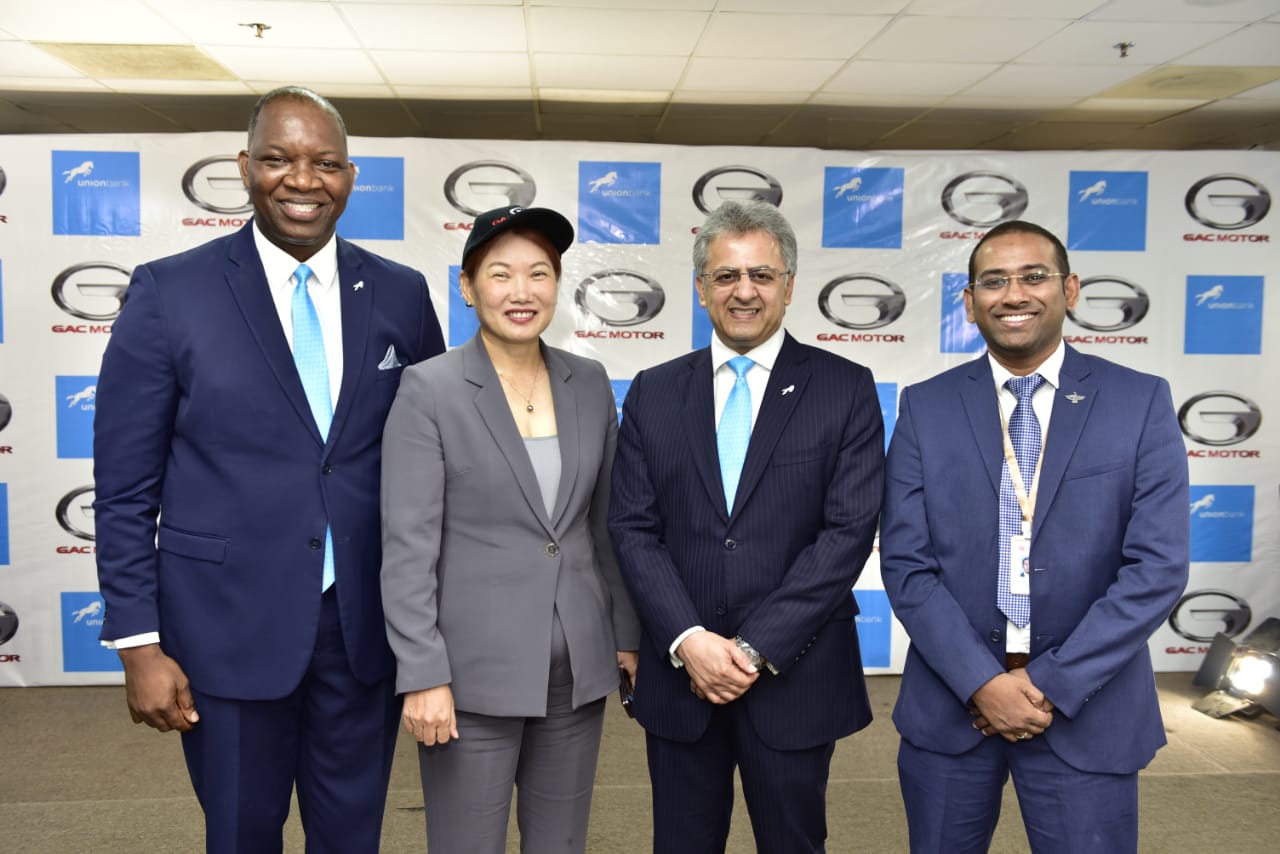 Union Bank and CIG Motors Announce Partnership
Union Bank of Nigeria has signed a commercial partnership agreement with Choice International Group (CIG) Motors Limited, a member of CIG Group of Companies, to provide auto financing services to the Bank's customers on purchase of GAC range of cars, through its asset finance loan scheme.
The deal, which was recently signed at Stallion Plaza, Union Bank's head office in Marina, Lagos, will allow customers to purchase brand new GAC vehicles with as low as 0% interest and N242,000 monthly instalment. In addition, subscribers to the Union Bank asset finance loan scheme will enjoy after-sales service and warranty during the tenor of the financing as well as access to other products from CIG Group at competitive prices.
Speaking at the official signing ceremony of the agreement, Mr. Mudassir Amray, Managing Director/Chief Executive Officer of Union Bank said:
"I am genuinely delighted to have a partnership with CIG Group who are inevitably a market leader in terms of providing quality products at affordable prices. We are determined to bring value to our clients through partnerships, be it health care, cross border business or transportation. We are convinced that with this agreement, our customers will be able to buy quality cars with easy payment terms, which will provide comfort and convenience to our customers."
Also commenting on the partnership, Chief Diana Chen, Chairman of CIG Group urged potential car owners to take advantage of the partnership and purchase brand-new vehicles that will withstand the test of time.
This partnership is a culmination of Union Bank and CIG Group's desire to collaborate and explore mutually beneficial business opportunities. This strategically aligns with the bank's aim to examine various options to provide financial support and incentives for its customers.