Access Bank wins Karlsruhe Sustainable Finance Award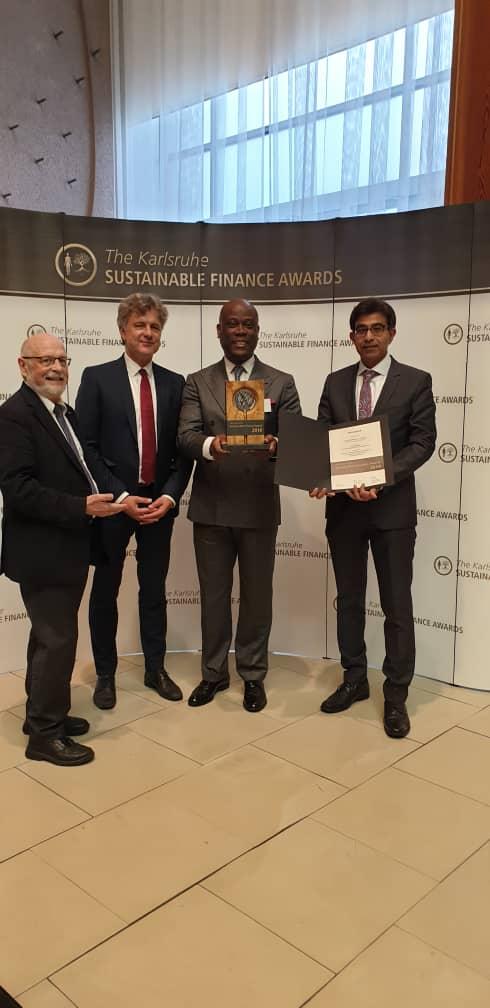 Africa's leading financial institution, Access Bank, has emerged winner of the 2019Karlsruhe Sustainable Finance Awards for "Outstanding Business Sustainability Achievement" for the 4th consecutive time. The award was received in recognition of the Bank's unwavering commitment towards embedding social, environmental and economic sustainability into its core business strategy that helps address issues across its business operations and value chain.
The prestigious award was presented to the Bank's GMD/CEO, Herbert Wigwe at the award ceremony which took place on July 11th,2019 at the City Hall of Karlsruhe, Germany and was attended by C-level executives, CEOs of leading global financial institutions, top German government officials, policy makers, regulators and key sustainability stakeholders.
The Global Sustainable Finance Awards in Karlsruhe honour financial institutions and related organizations and Presidents/ CEOs with significant contributions to the field of sustainable banking and finance. The awards also aim to promote the growth of sustainable financial instruments and markets worldwide, particularly in the fields of green finance and investments, financial inclusion and social finance, green equity and venture capital as well as the holistic integration of sustainability in financial institutions.
Wigwe stated that "the global finance sector plays a major role in the economy, as they provide huge amounts of capital and have the ability to influence other companies and customers across sectors through their products and services. Many banks are now placing a great deal of emphasis on driving sustainability as well as digitizing core business processes and reassessing organizational structures to be better prepared for the future of banking. This transformation illustrates the increasing desire to become a sustainable anddigital bank."
"Access Bank has a corporate strategy and philosophy which places sustainability at its core. Together with our commitment to the United Nations Sustainable Development Goals, Access Bank recently launched a five-year tenured, fixed rate green bond worth N15 Billion which is the 1st Climate Bonds Initiative Certified corporate green bond in Africa", he said.
Access Bank remains committed to setting standards for sustainable business practices, adopting innovative solutions to build a future that is desirable, as it becomes the World's most respected African bank. The Bank continues to make positive contributions to people and planet, in effect paving the way for its own longevity and continued profitability, making the case for sustainability to businesses everywhere.
Sterling Bank Declares Bounty At 61st AGM

– Sterling Bank Declares Bounty At 61st AGM
Lagos, Nigeria: The shareholders of one of Africa's fastest growing companies, Sterling Bank, have commended the board of directors, executive management and staff of the bank on its remarkable financial performance for the 2022 year, resulting in a recommendation of dividends of 15 kobo per ordinary share; a fifty percent increase from that paid in 2021. The shareholders gave this commendation at the 61st annual general meeting of the bank held in Lagos on Wednesday.
Speaking at the meeting, Mr. Rilwan Hamza, one of the shareholders, commended the board members and staff of the bank for the wonderful financial performance while another shareholder, Mr. Boniface Okezie, expressed delight at the level of transparency displayed by the board and commended them for the improved dividend payout.
The shareholders urged the board to make the most of the transition into a financial holdings company and establish more subsidiaries that will drive even more growth and increase shareholder value.
The bank's strong performance for the 2022 financial year was derived from growth in its assets base and customers' deposits by 14.4 percent and 9.8 percent respectively. This is despite strong economic headwinds experienced by the Nigerian economy in the year under review.
Addressing shareholders of the bank at the first meeting as a limited liability company, following its ongoing transformation into a holding company structure, Chairman of the bank; Mr. Asue Ighodalo remarked that, "Despite the challenges during 2022, our performance reflected our resilience and determination to deliver optimal value for our shareholders. We are pleased that we closed the year on a good note."
Mr. Ighodalo said the bank grew profit before tax to N 20.8 billion, representing a 29 percent year-on-year increase from N 16.1 billion recorded in 2021, and a 28.5 percent growth in profit after taxes (PAT) to achieve the sum of N19.3 billion for 2022.
He said the PAT growth was driven by an N18.6 billion improvement in net operating income amidst heightened inflationary pressure and regulatory policies, adding that the gross earnings grew by 16.6 percent to N175.1 billion compared to N150.2 billion reported in 2021.
On business outlook for the year, the Chairman noted that "We remain very optimistic about our bank's future and are devoted to effectively transforming our business to deliver optimal performance, and significantly offer superior services to millions of Nigerians.
"We are steadfast in our commitment to lead with best-in-class customer experience, establish a work environment that helps our employees became the best versions of themselves, become even more socially responsible as an institution, and create immense value for our shareholders."
The Chairman said, "Our transformation into a holding company structure will allow shareholders and customers to maintain continued exposure to the bank's existing lines of business and gain exposure to new business lines that will enhance shareholder value."
"As we chart a new future for our organization, the expanded company structure will give us the renewed ambition to conquer new ground and solve more problems."
The bank has maintained and increased momentum in 2023 with her citation as Africa's Most Valuable Commercial Bank Brand for 2023 by the African Brand Magazine , in a poll conducted by GeoPoll and Kantar; two of the world's leading brand research firms, a top three employer in Nigeria by LinkedIn in the social network's annual Top 25 List, and most recently, one of the top 100 fastest growing companies in Africa by the prestigious Financial Times.
Renowned for its now famous HEART of Sterling strategy; which focuses major investments in the Health, Education, Agriculture, Renewable Energy and Transportation sectors of the Nigerian economy, its irreverent brand voice and enviable talent management practices, the lender recently completed a major milestone towards the completion of its transformation into a financial holdings company with the relisting of its shares on the floor of the Nigerian Exchange (NGX).
Shareholders Commend Wema Bank Management on Good Corporate Performance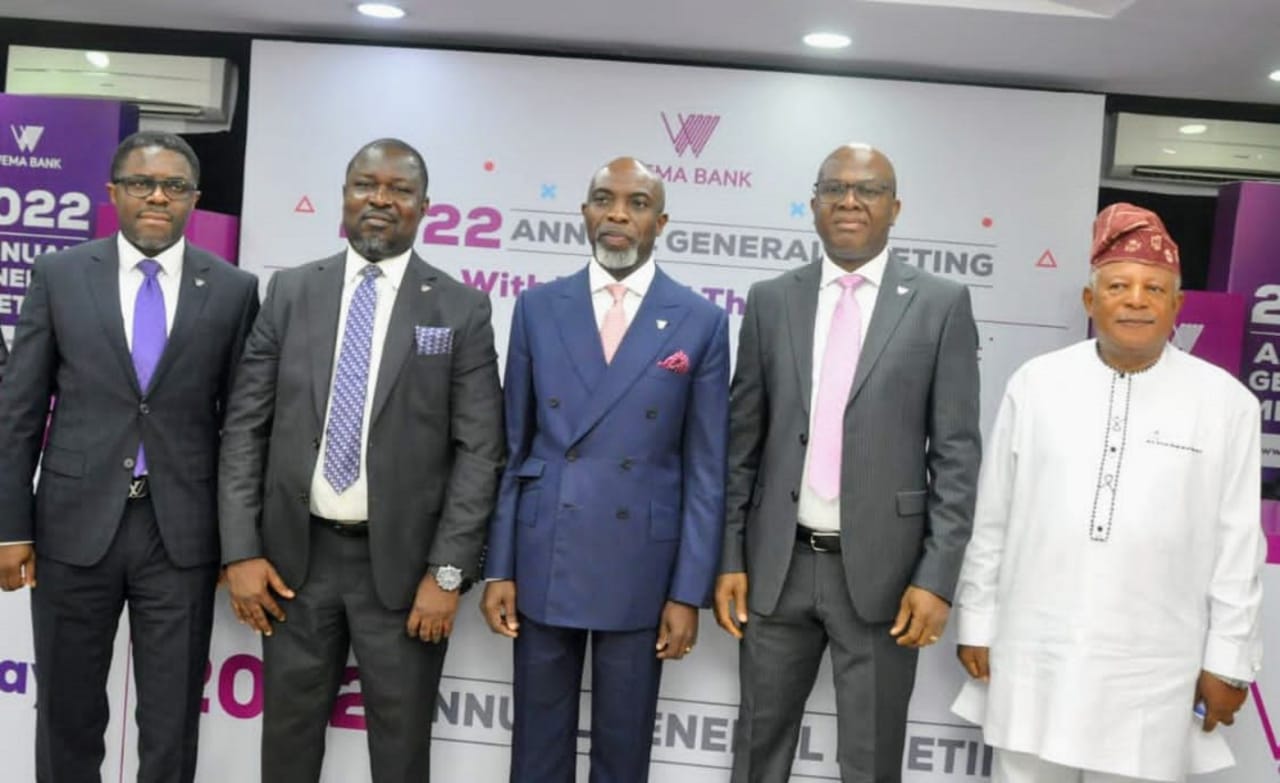 Shareholders Commend Wema Bank Management on Good Corporate Performance
Nigeria's most innovative financial institution,
Wema Bank Plc
, held its 2022 Annual General Meeting yesterday May 31st, 2023 amidst encomiums over the sterling performance of the bank and the huge dividend payout.
Specifically, shareholders of the
bank
commended the board and management for delivering a good result in the financial year.
A shareholder, Mr. Badmos commended the bank for proposing to pay 30kobo dividend per unit of ordinary share, saying it is the biggest in the history of the bank.
He charged the new management to sustain the tempo of excellent corporate performance so that shareholders could continue to get value from their investments.
Speaking on the occasion, the Managing Director/Chief Executive Officer of the bank, Mr. Moruf Oseni, said the present management which he leads is poised to making the bank the best financial house digitally.
Oseni said his management team is determined to scale up the bank, stressing that they would take it to its rightful place in the industry. According to him, the welfare of staff members would also be accorded top priority as a way of motivating them to contribute more in terms of their output.
In its audited financial results for the period ended December 31, 2022, the bank recorded gross earnings of N131.08 billion year on year, representing an increase of 42.3 percent over the N92.14 percent posted in 2021.
The results, which showed positive fundamentals across board, revealed a growth of 44.7 percent year on year in interest income to N106.07 billion from N73.30 billion. Non-interest income shot up to N25.01 billion to N18.83 percent, an increase of 32.8 percent.
Similarly, the bank's profit before tax grew to an all-time high of N14.74 billion year on year as against N12.38 billion the previous year, an increase of 19 percent.
According to the bank, shareholders will receive a dividend of 30 Kobo per ordinary share in what is the biggest dividend payout till date. The bank grew its deposit year by year by 26 percent as at full year 2022 to N1,165.93 billion from N927.47 billion in 2021. Its stock of loans and advances also grew from N418.86 billion in 2021 to N521.43 billion, showing a rise of 24 percent.
The impressive results showed that total assets hit N1,433.79 billion as against N1,164.52 trillion, a growth of 23 percent. Shareholders' funds also moved up to N82.62 billion from N70.36 billion in 2021, an increase of 17 percent.
Naira devaluation's fake news, says CBN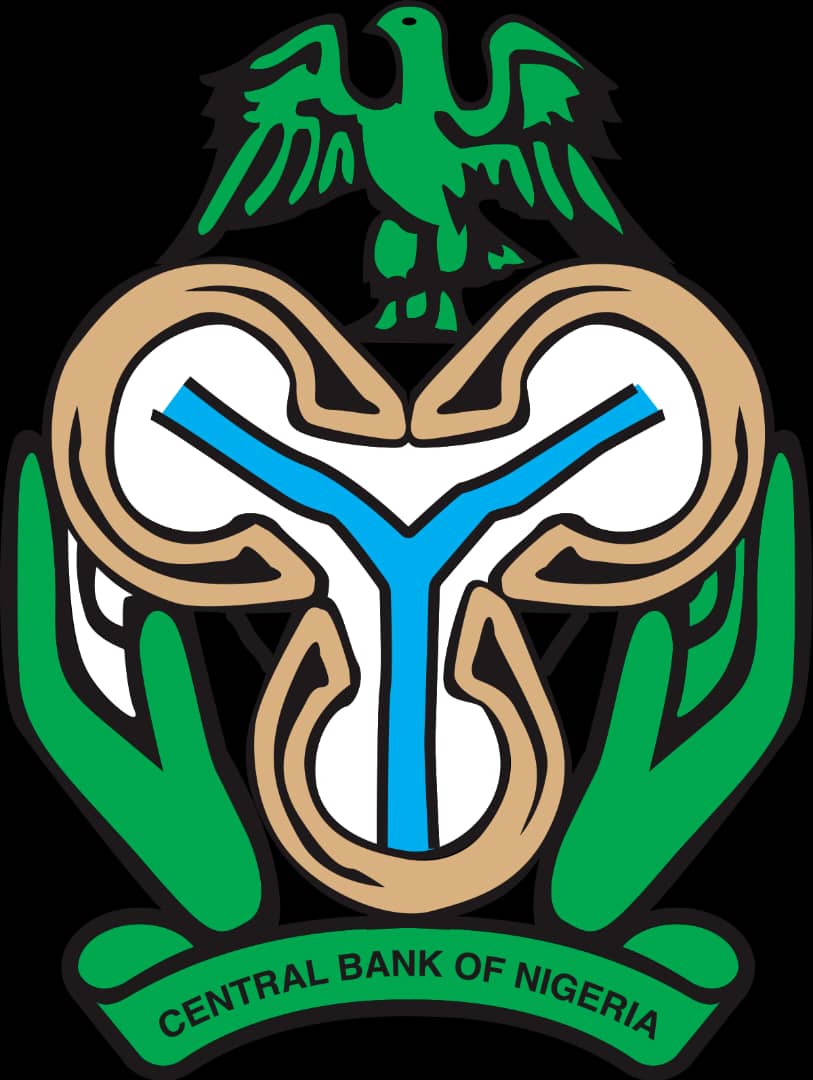 Naira devaluation's fake news, says CBN
The Central Bank of Nigeria (CBN) has debunked a report by a national daily that it has devalued the naira to N631 per dollar at the Importers and Exporters' (I&E) window.
A top official of the apex bank, who told this medium that the report is completely false , warned that such reports could have serious adverse consequences for the economy.
According to the top official, the CBN has not changed its strategy of allowing a gradual convergence of the parallel and official market exchange rates.
"The report is not true. The CBN has not devalued the naira. The exchange rate of the naira on the FMDQ website as at yesterday was N464.67 per dollar. The authors of the report may have their own agenda, but the CBN's plan is that the best approach is to allow for a gradual convergence of all the rates."