GTBank Named Best Bank in Africa at Euromoney Awards…….…Also emerges Best Bank in Nigeria for a record 9th time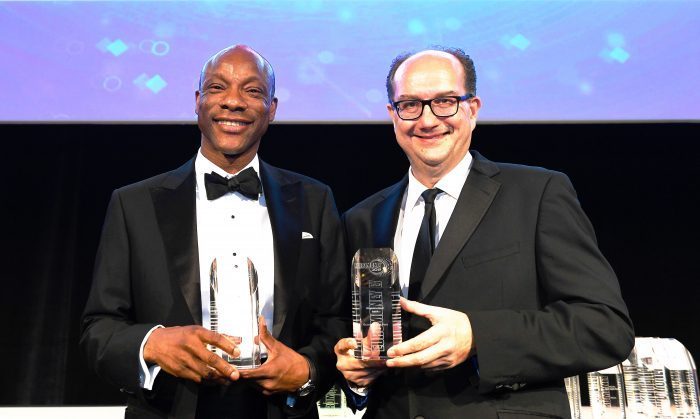 Foremost African financial institution Guaranty Trust Bank plc has been named the Best Bank in Africa 2019 by Euromoney at its annual Awards for Excellence, which held in London on Wednesday, July 10, 2019 at the London Hilton Hotel, Park Lane. GTBank was also named the Best Bank in Nigeria for a record ninth time, reflecting the Bank's position as one of the best managed financial institutions in the country, with strong and focused leadership that keep the business in a constant state of re-invention and innovation.
Now in its 50th year, Euromoney is the leading publication for covering the growth of international finance. Euromoney's Awards for Excellence are the awards that matter to the banks and bankers who matter. This year, Euromoney received almost 1,500 submissions from banks in an awards programme that covers 20 global awards, more than 50 regional awards, and best bank awards in close to 100 countries. The Magazine's Awards for Excellence celebrates the best banks around the world by recognizing institutions that have demonstrated leadership, innovation, and momentum in the markets they operate. In selecting its award recipients, Euromoney combines quantitative and qualitative data to honor institutions that have brought the highest levels of service, innovation and expertise to their customers.
Key to the emergence of GTBank as the Best Bank in Africa and the Best Bank in Nigeria, is the Bank's digital drive and its clarity of vision in reimagining the future of banks and banking. The Euromoney awards also recognized GTBank's commitment to leading the future of banking as well as its consistent long-term strategy led by a senior management team that abhors complacency and keeps the business in a constant state of innovation.
Commenting on the Bank's Euromoney awards, the Chief Executive Officer of GTBank, Segun Agbaje, said; "We are delighted and proud to win the Euromoney Awards for Africa's Best Bank and Nigeria's Best Bank. These awards reflect the progress we are making in delivering the best banking experience that captures what customers want in the world of today and tomorrow. They are also a testament to our leading role in driving world class corporate governance standards, excellent service quality and innovation in Africa's banking industry.
He further stated that; "At GTBank, we are passionate about building the bank of the future by leveraging the best of technology to add real value to our customers' lives, and these awards illustrate the hard work and commitment of our staff, management and board towards achieving this goal.
GTBank has consistently played a leading role in Africa's banking industry. The GTBank brand is regarded by industry watchers as one of the best run financial institutions across its subsidiary countries and serves as a role model within the financial service industry due to its bias for world class corporate governance standards, excellent service quality and innovation.
Africa's Leading Investment Firm, Africent Group, Rebrands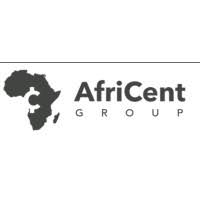 Africa's Leading Investment Firm, Africent Group, Rebrands
Africent Group, a holding company that invests and supervises its own businesses and established companies with business interests in oil, shipping, mining and minerals, agriculture, landholdings, and warehouses, has announced that it will be undergoing a rebranding initiative.
As a leading investment firm in Africa, Africent Group has grown and expanded its business interests over the years. The company believes that it is time to refresh its brand to better reflect its core values, mission, and diversified business portfolio.
As part of this rebranding initiative, Africent Group will update its company logo, website, and marketing materials to align with its core values and mission. The rebranding initiative will not change the company's commitment to excellence and providing exceptional service to its clients.
Africent Group is excited about this new chapter in its journey and believes that the rebranding initiative will position the company for continued growth and success in the future.
For more information on Africent Group and its diversified business portfolio, please visit their website at https://africentgroup.com/
GTCO Food & Drink Festival 2023… A Celebration Of Food!
GTCO Food & Drink Festival 2023… A Celebration Of Food!
The annual GTCO Food & Drink Festival is back again for its 6th Edition, and food lovers across Africa and the world are in for a feast like never before! The event is slated to hold from Saturday April 29th till Monday May 1st 2023, at GTCentre, Plot 1 Water Corporation Drive, Oniru, Victoria Island, Lagos, providing a 3-day weekend of food and endless celebration.
The GTCO Food & Drink Festival brings together the greatest minds on the global culinary stage, the most industrious Nigerian small food business owners, a world class, state-of-the-art children's play area, merging them all to give attendees the most memorable food and drink event.
Commenting on the 2023 GTCO Food and Drink Festival, the Group Chief Executive Officer of Guaranty Trust Holding Company Plc, Segun Agbaje, said; "Food and drink are intrinsically social things, and best enjoyed when shared. We understand the value of bringing together businesses and consumers who are passionate about food and have continued to inspire new ways to experience life through food and drink. The continuing success of our free-business platforms reflect our unchanging commitment to Promoting Enterprise and echoes our brand promise of creating Great Experiences."
Constantly innovating the space and on a quest to continue creating great experiences for all stakeholders, GTCO Food & Drink will be expanding its capacity by creating more opportunities for more businesses and increasing its highly coveted vendor stalls from 142 to 204, giving even more innovative and assiduous business owners the chance to not only showcase their businesses to the over 250,000 foodies in attendance, but also engage with their customer base and learn from a confluence of other great-minded food entrepreneurs. The event will also feature three premier DJs in Africa, setting the scene for a weekend of celebration, food, drink, and togetherness.
Guaranty Trust Holding Company Plc is a leading financial services company providing banking and non-banking services including payments, wealth management, and pension fund management, with a presence across eleven countries spanning West and East Africa as well as the United Kingdom. The Group operates a diversified, Proudly African franchise and is renowned for its innovative approach to customer service and stakeholder engagement which has endeared the brand to millions of people across Africa and beyond. Over the years, many customers have benefited from its unique loan products including the Food Industry Credit and Fashion Industry Credit designed specifically for businesses in the food and fashion industry.
It's time once again to come together and celebrate the great joys food has to offer! Attendance is FREE.
For more information on the event, please visit: https://foodanddrink.gtcoplc.com
Aliko Dangote Makes N460bn In A Day, Overtakes Four On Billionaires' List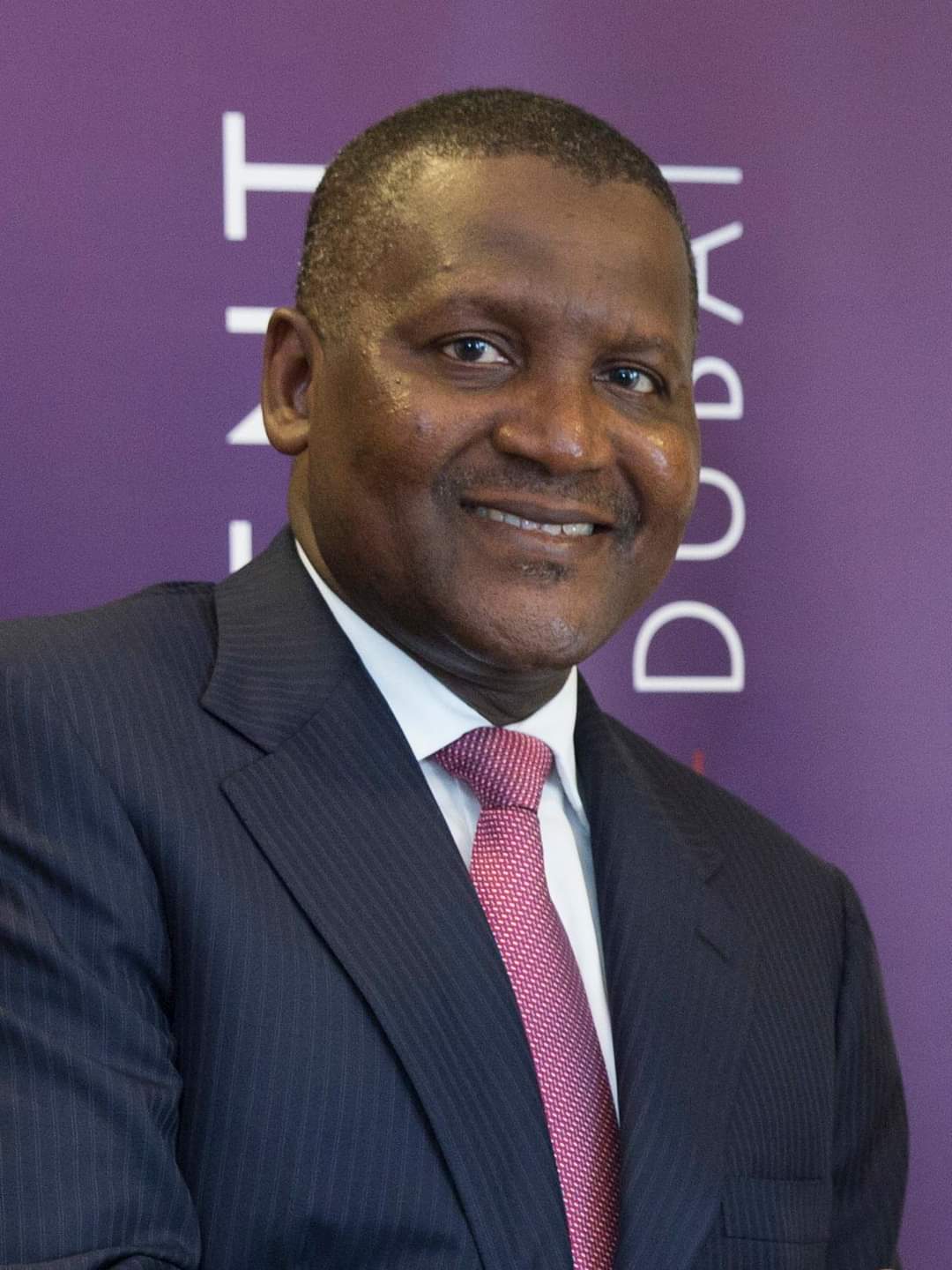 Aliko Dangote Makes N460bn In A Day, Overtakes Four On Billionaires' List
DANGOTE– Nigerian business tycoon, Aliko Dangote, overtook two Russians, one Chinese and an Indian on the billionaires' list on Monday, after making N460bn in a day.
The Chief Executive Officer of Dangote Group made the profit following increased demand for Dangote Cement, beating his fellow billionaires by earning about $100 million.
He maintains a majority share at his Cement company, following the company's announcement of a significant share buyback two weeks ago.
According to Bloomberg Billionaire Index, Dangote remains Africa's richest man, a feat he has maintained for 12 years in a row.