ADC Candidate Speaks On The Possibility Of Merging With Peter Obi
ADC Candidate Speaks On The Possibility Of Merging With Peter Obi
The presidential candidate of the African Democratic Congress (ADC), Dumebi Kachikwu, has said the flagbearer of the Labour Party (LP), Peter Obi, is part of the "old political order" in Nigeria.
Kachikwu made this comment during an interview with Channels Television on Tuesday night.
According to him, ADC would rather form an alliance with Social Democratic Party (SDP) and African Action Congress (AAC) ahead of the 2023 presidential poll.
"You mentioned small and fringe parties coming together. When you mentioned fringe parties, you mentioned Labour Party and so on.
"It is not about small parties; it is about those who had ruled us — Peter Obi, Atiku and Asiwaju and those who never ruled before. That is the difference.
"Someone like SDP and Sowore, we will consider working together absolutely.
"Why won't we come together with Peter Obi and the Labour Party and see him as part of the smaller parties? Simply because there is no difference between Peter Obi, Atiku and Asiwaju — they are part of the old political order.
"They are people who held offices and more of the same. They have absolutely nothing to offer. There is no reason to say we should come together for the purpose of power," Kachikwu said.
Abiodun: I never paid $50,000 to Rufai for bringing investors to Ogun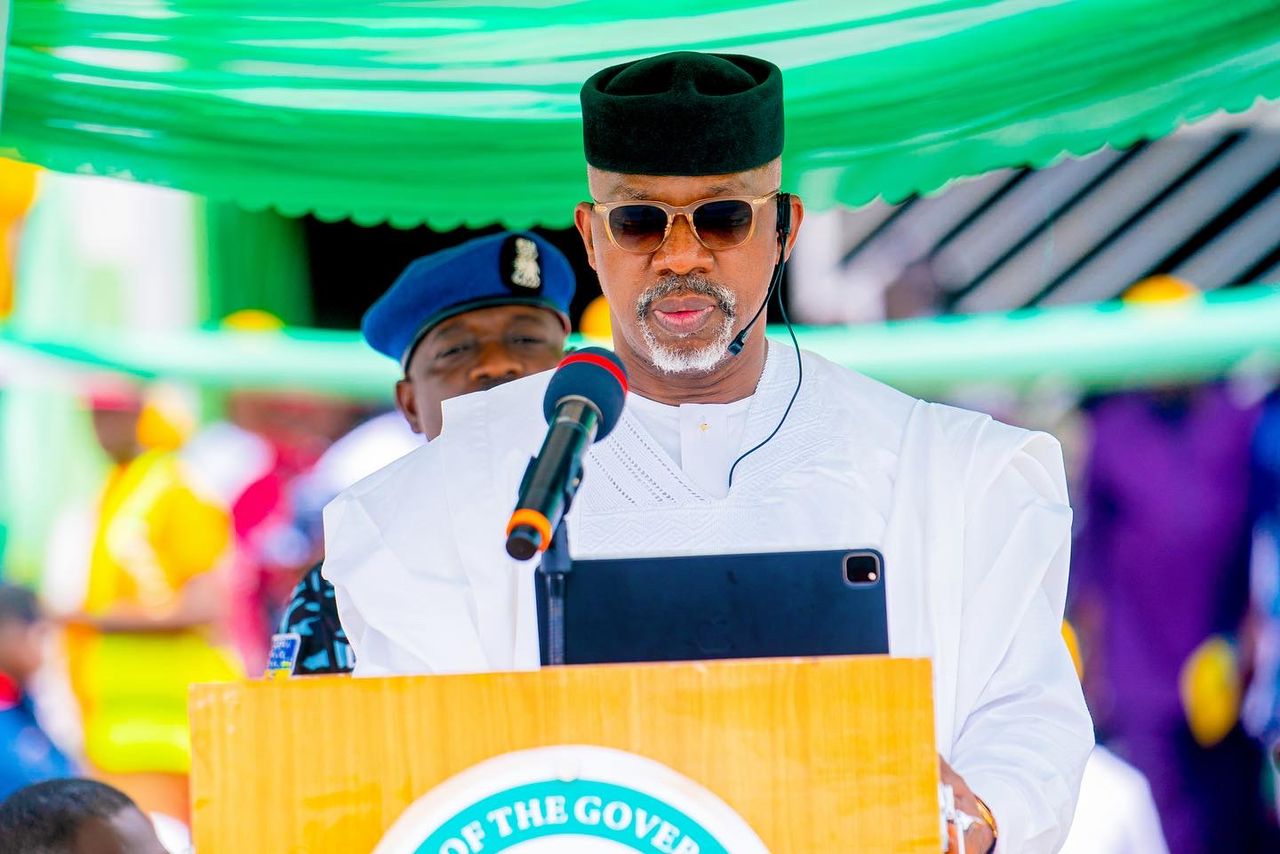 Abiodun: I never paid $50,000 to Rufai for bringing investors to Ogun
…says no single investor came through former aide
The Ogun State government has refuted the report published by an online news medium, People's Gazette, that the state governor, Dapo Abiodun, was paying $50,000 to his former aide, Bidemi Rufai, each time he introduced people to him.
In a statement signed by the Chief Press Secretary to Governor Abiodun, Kunle Somorin, on Sunday, Rufai, who was appointed by the governor as his Senior Special Assistant on Housing, never had any close relationship with the governor, prior to his appointment.
According to Somorin, Rufai, like other aides of the governor, was recommended from his ward for the appointment, and not because of any special favour he offered to the governor during his gubernatorial campaigns in 2019.
The statement further faulted and denied the claims in the report that Rufai was being paid $2,000 as his salary, which according to it is not only "outrageous but baseless. Salaries and wages are fixed and no member of the government is permitted to any other allowances not known to law.
Somorin added that records in the state never showed that Rufai, while serving in the state, brought a single investor or facilitated any investment from the United States of America, wondering how the former political aide would then be paid $50,000 for a deal that never took place.
'Bidemi Rufai was appointed as.a Senior Special Assistant to the Governor on Housing, and was nominated for appointment barely three months before he was arrested.
"He had not resumed formerly and had no official office to transact business. He wasn't part of the Ogun State Economic Management Team and have got no input into the state government activities. His appointment was based on his activities in his ward. He didn't sit in the State Executive Council Meetings and couldn't have had inputs in policies of the state government.
"The governor had no deal with Rufai on any transaction . He brought not a single one. They can check with the US embassy", Somorin stated in the statement.
The CPS noted further that Governor Abiodun being a law abiding person and respecter of the rule of law, immediately suspended Rufai after his arrest for fraud in the USA and later terminated his appointment, even before his conviction for the crime by the US court.
He stated Nigeria is currently in the political season, which is an auspicious time for unscrupulous politicians to attack or sponsor attacks against the incumbent, hence, timing of the concocted and untrue news.
He said that the political enemies of the governor, who are perhaps not happy with his rising profile, particularly in terms of huge foreign investment drive and infrastructural development of Ogun, might want to play up the issue of Rufai to tarnish the governor's image.
Somorin, while calling on the people of the state to disregard the report as a mere "attention seeking" gambit, said that Governor Abiodun would not rather be perturbed by the report, but remain focussed on his mission to position Ogun as number one investors' preferred destination in the country.
He added that the governor would not be distracted by the antics of political traducers within and without Ogun, submitting that Governor Abiodun will continue to be just, fair, accountable and equitable governor he promised to be.
Governor Adeleke Frowns at Delay in Payment of November Salary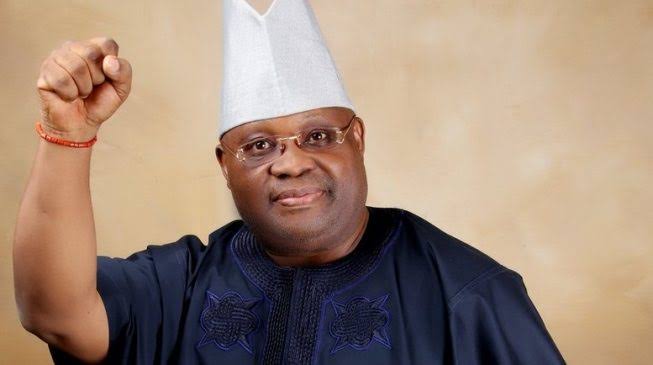 Governor Adeleke Frowns at Delay in Payment of November
Salary
●Orders Submission of Salary Schedule within 24 Hours
Governor Ademola Adeleke has frowned at the delay in the payment of November salary, ordering the submission of salary schedule to relevant office within 24 hours.
Issuing the directive after taking briefing from the Federal Ministry of Finance, Governor Adeleke instructed the desk officer to ensure complete submission by outstanding agencies.
Top officials of the ministry had attributed the delay in salary payment to the failure of some agencies to submit their salary schedule on time.
Governor Adeleke consequently directed immediate conclusion of the processes, affirming that his administration is averse to inconveniences the delay has forced on the state workforce.
Signed:
Mallam Olawale Rasheed,
Spokesperson to the Executive Governor
FHC Verdict: Adekoya hails judiciary, says 'no victor, no vanquished'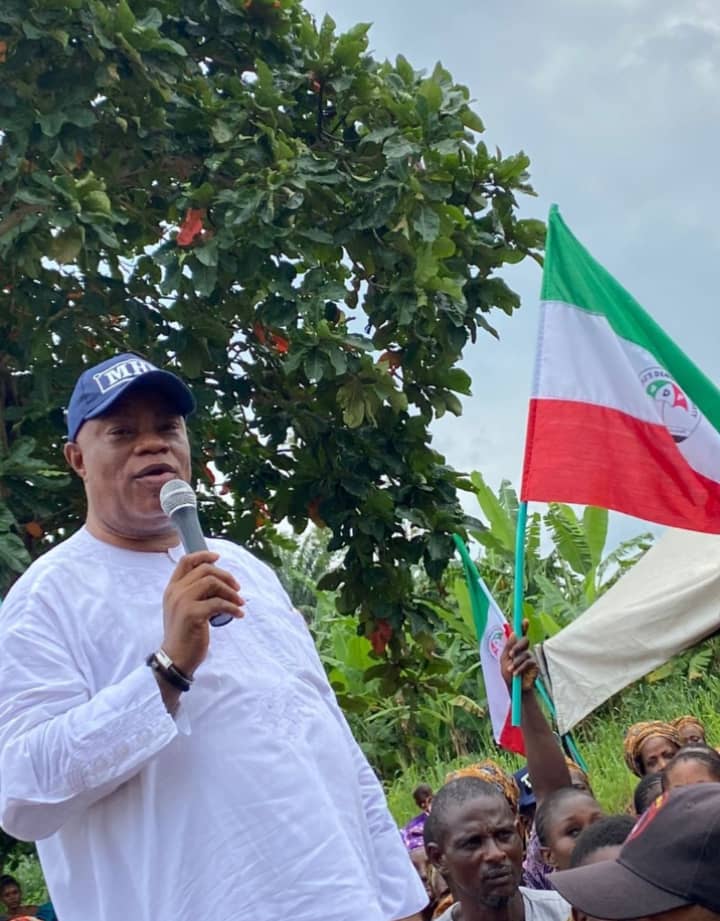 FHC Verdict: Adekoya hails judiciary, says 'no victor, no vanquished'
The Federal High Court sitting in Abeokuta, the Ogun state capital, on Wednesday, 30th November, 2022, struck out two suits challenging the May 22nd, 2022 primary election which produced Rt. Hon. Abdel-Majid Adesegun Adekoya (ATTACKER) as the House of Representatives candidate of the People's Democratic Party (PDP) for Ijebu-North/Ijebu-East/ Ogun Waterside Federal Constituency in the February 2023 election.
Reacting to the judgement, the Deputy Minority Whip of the House of Representatives, Rt. Hon. Abdel-Majid Adesegun Adekoya (ATTACKER) commended the judiciary for taking into consideration what is right and serving justice, appropriately.
"I was truly overwhelmed by the judgement. This is what our law institutions should do -always standing by what is right at all times to avoid the miscarriage of justice. The judiciary has once again justified the confidence we reposed in them", Adekoya said.
Speaking further, Adekoya appealed to the duo of Hon. Tele Ogunjobi, Mr. Kenny Bello and other aggrieved members of the party to sheath their swords, noting that it is a "no victor, no vanquished" situation. He maintained that as members of the same party, there is bound to be disagreement but it does not make them enemies.
"I shall be visiting my brothers – Hon. Tele Ogunjobi and Mr. Kenny Bello very soon to iron things out and map out strategies to ensure our party emerges victorious in 2023. There is no champion for ever. Someday, I'll vacate this seat and I see them both as perfect successors. As it is usually said that success without a successor is a successful failure. By that time, I shall be willing to offer my utmost support to whoever gets the mandate between them" ATTACKER concluded.