Air Canada and Emirates now operate on Dubai Terminal 3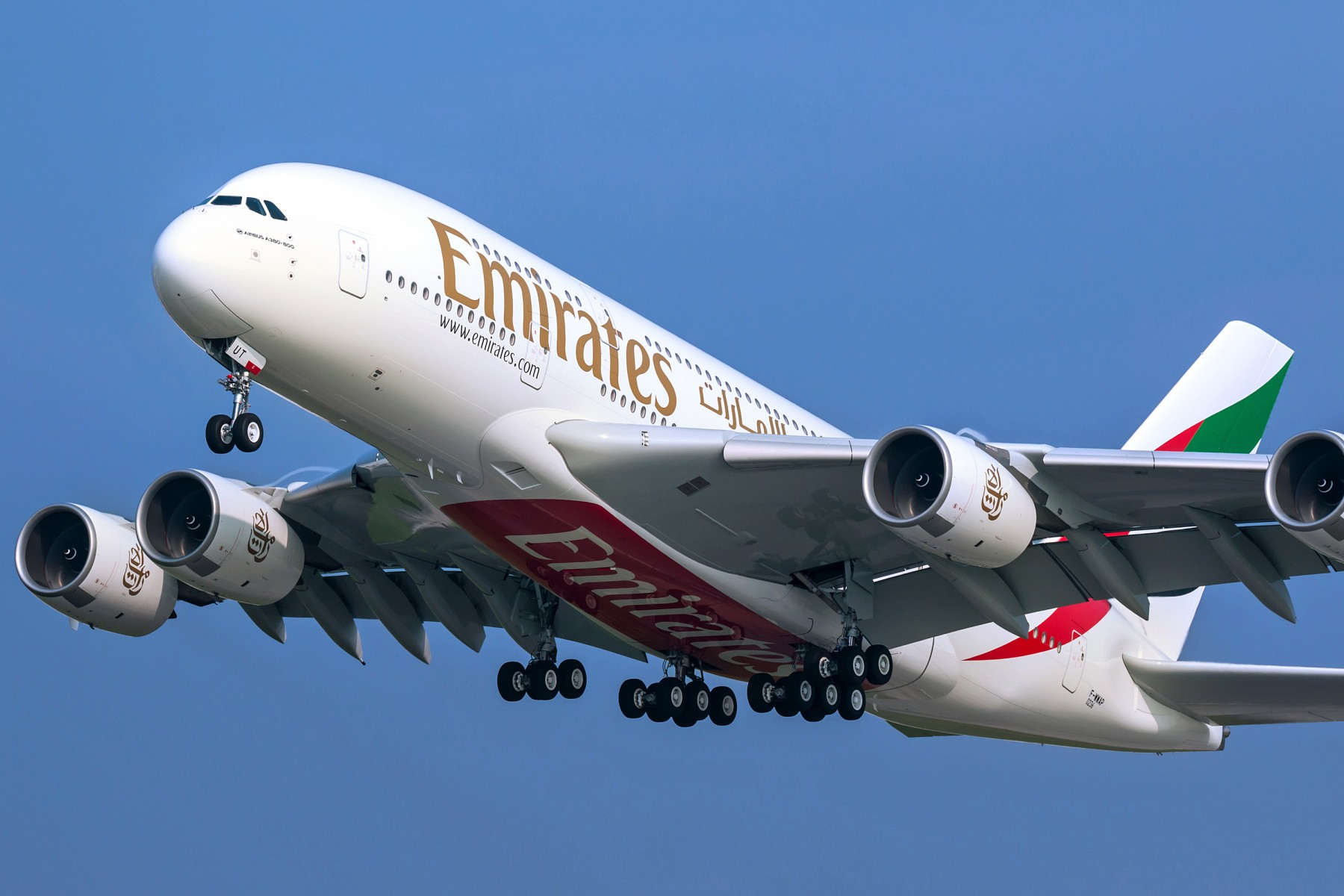 Air Canada and Emirates now operate on Dubai Terminal 3
Air Canada
and
Emirates
have announced a customer service milestone in the two airlines' strategic partnership with the move of Air Canada's operations to Dubai International's (DXB) flagship Terminal 3 as of July 26th. The co-location of operations in one of the world's premier terminals will significantly improve the connecting experience for customers and underscores the benefits of the partnership between the two airlines launched in November 2022.
Customers transiting in Dubai between America on Air Canada and the Middle East, Indian subcontinent, Southeast Asia and Africa on Emirates will enjoy a seamless and expedited experience with the convenience of remaining in the same terminal.
In a statement with Emirates' Chief Commercial Officer,Adnan Kazim said: "We are delighted to welcome Air Canada to Emirates Terminal 3 in Dubai, which marks another step forward in our strategic partnership to deliver even more value to travellers. Co-locating at T3 means Air Canada customers can enjoy a smooth connection experience when transiting in Dubai on Emirates' global network, and those eligible can enjoy access to Emirates' signature Business Class Lounges and other hub facilities in Dubai prior to their flight. Working closely with Air Canada, we hope to further enhance travel experiences and offer even more convenient connectivity for travellers."
"Air Canada's new home at Dubai International Terminal 3 is an important milestone which underscores the significance of our strategic partnership with Emirates and the importance of our flights between the UAE and Canada. We extend our sincere appreciation to both Emirates and Dubai Airports for their partnership in facilitating this move, which will greatly benefit our mutual customers," said Mark Galardo, Executive Vice President Network & Revenue Planning at Air Canada. "In addition to Air Canada's customers benefiting from seamless onward connections to destinations in the Middle East, Africa, Southeast Asia and the Indian subcontinent with our codeshare and frequent flyer partner Emirates, they will also enjoy an elevated experience throughout their airport journey."
Welcoming Air Canada to Terminal 3, Majed Al Joker, Chief Operating Officer of Dubai Airports, said, "In addition to a long history of partnership, Dubai Airports and Air Canada share a common goal of consistently delivering exceptional service and exceeding guest satisfaction. This relocation will streamline operations for Air Canada, enable us to optimise our airport's efficiency and improve the overall travel experience. Terminal 3 is a world-class facility designed to cater to the evolving needs of modern travellers, with biometric touchpoints, spacious and comfortable waiting areas, and a wide variety of dining and shopping outlets."
The first inbound Air Canada flight landed at Terminal 3  on July 26th, with the first outbound flight scheduled to depart from Dubai to Toronto on July 27th. Dedicated Air Canada check-in and bag drop counters for Signature Class will be available in the First & Business Class Dropoff, Premium Economy and Economy will be located in the main entrance. Air Canada Signature Class customers and eligible Aeroplan Elite members (Aeroplan 50K and above) will also have access to the Emirates Business Class lounge located in Terminal 3.
Since November 2022, the carriers have expanded their codeshare relationship to 42 routes, enhanced their underlying interline agreement, developed a reciprocal loyalty partnership for customers to earn and redeem points, enhanced co-operation between their Cargo businesses and have increased capacity into their respective hubs. Air Canada has also developed a partnership with Emirates' sister-airline, flydubai.
Emirates began its daily Boeing 777 service between Montreal and Dubai in July, which complements its expanded daily Airbus A380 schedule between Toronto and Dubai. Air Canada will be commencing its new non-stop four times weekly flights between Dubai and Vancouver on October 30, 2023 with its flagship Boeing 787 Dreamliner fleet, which will complement its daily service between Toronto and Dubai.
Aeroplan and Skywards members are able to collect and redeem points when travelling with Air Canada or Emirates.
Why You Should Patronize dElite Couture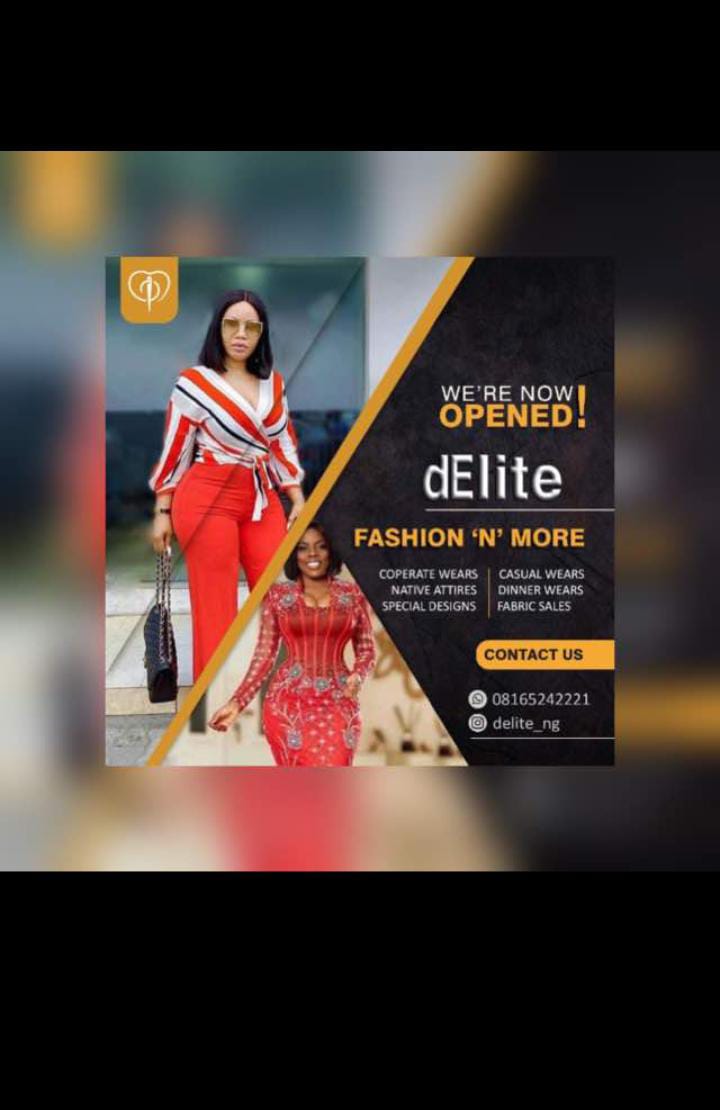 Why You Should Patronize dElite Couture
Arguably, one of the leading Couture in Nigeria is dElite Couture. Owned by delectable Oluwatosin Afeniforo, its a haven of fashion and more.
Known for trendy styles and quality services, celebrities and dignitaries are finding dElite as the place to be for top-notch fashion styles.
A trial is enough to convince anybody that dElite couture is the place to be where fashion is concerned.
Naira Recovers Against Dollar, Sells At N806.73/$1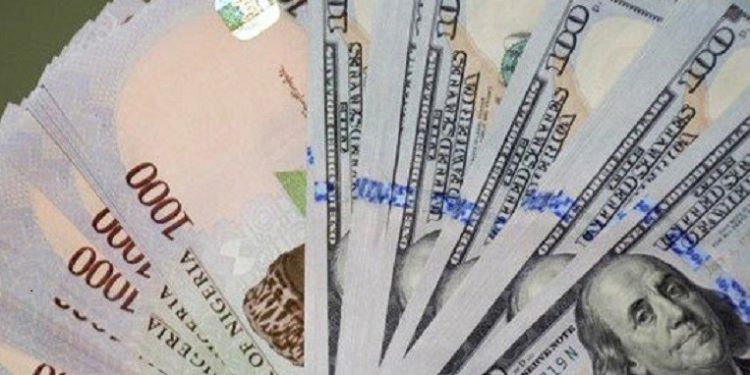 Naira Recovers Against Dollar, Sells At N806.73/$1
For the second time this week, the naira appreciated significantly against the United States dollar at the Nigerian Autonomous Foreign Exchange Market (NAFEM), the country's official exchange rate window.
The naira recovered from N837.77/$1, on Monday, to N806.73/$1, on Tuesday, after it slumped to N927.19/$1 on Friday, December 1, 2023 at the official market.
According to Data from FMDQ Securities Exchange, a platform that oversees foreign exchange (FX) trading in Nigeria, the rate recovered from the N830.90/$1 it opened on Tuesday to close N806.73/$1, thereby, gaining by N24.
The recovery was against the report of the National Bureau of Statistics 'Foreign Trade in Goods Statistics (Q3 2023),' report that Nigeria's foreign trade in the third quarter of 2023 rose by 53.16 per cent year-on-year to N 18.80tn.
According to the report, crude oil revenue surged by 83.23 per cent to N8.54tn in the quarter under review. In the third quarter of 2022, total crude oil sales amounted to N4.66tn.
Buoyed by an increase in trade activities in the period, total exports increased by 60.78 per cent to N10.35tn.
The report, released on Monday, read in part, "Nigeria's total merchandise trade stood at N18.80tn in Q3, 2023. The value indicates an increase of 54.62 per cent over the amount recorded in Q2, 2023 as well as by 53.16 per cent when compared to the value recorded in Q3 2022.
"Total exports accounted for 55.02 per cent of total trade in the reviewed quarter with a value of N10.35tn, showing an increase of 60.78 per cent and 74.36 per cent over the value recorded in the preceding and corresponding quarters respectively.
"Exports trade in the third quarter of 2023 was dominated by crude oil exports valued at N8,535.61 billion representing 82.50 per cent of total exports while the value of non-crude oil exports stood at N1.81tn accounting for 17.50 per cent of total exports; of which non-oil products contributed N677.57bn or 6.55 per cent of total exports.
"On the other hand, the share of total imports accounted for 44.98 per cent of total trade in the third quarter of 2023 with the value of imports amounting to N8.46tn in Q3, 2023. This value indicates an increase of 47.70 per cent and 33.33 per cent respectively over the value (N5.73tn) and (N6.34tn) recorded in the preceding and the corresponding quarters of 2022."
Lagos Task Force dislodges Ikorodu roadside traders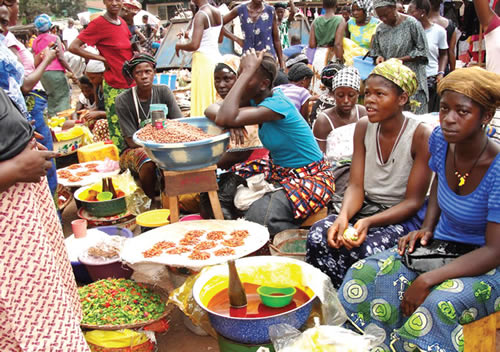 Lagos Task Force dislodges Ikorodu roadside traders
In its continuous efforts to rid the state of the menace of street trading, operatives of the Lagos Environmental Sanitation Corps and the Kick Against Indiscipline, on Tuesday, dislodged roadside traders around Aunty Kenny in the Agric area of Ikorodu.
A statement by the Lagos State Ministry of the Environment and Water Resources said the dislodgement was part of measures to sustain zero tolerance for street trading in the state.
It read, "Operatives from the LAGESC/KAI on Tuesday dislodged recalcitrant street traders on the kerb at Aunty Kenny Agric on lkorodu Road as part of measures to sustain the zero tolerance for street trading."
Similar enforcements were carried out on Monday at Oshodi-Mushin Road, Ojuelegba Road, Yaba-Muritala Muhammed Way, Oyingbo under the newly constructed bridge, inner and outer Marina-CMS, Victoria lsland and Lekki areas of the state, following directives of the Commissioner in the ministry, Tokunbo Wahab.
According to a statement, many of the defaulters were arrested in the course of enforcement and taken to the LAGESC/KAI headquarters where they were handed over to the appropriate section for interrogation and prosecution.
The commissioner also gave directives to operatives of LAGESC/KAI and other related agencies to sustain the dislodgment and ensure that the traders do not return to the areas
@Punchng