Apostle Suleman Delivers Souls with New Songs, Promotes 'Kumbaya', 'I Put My Life in Your Hands'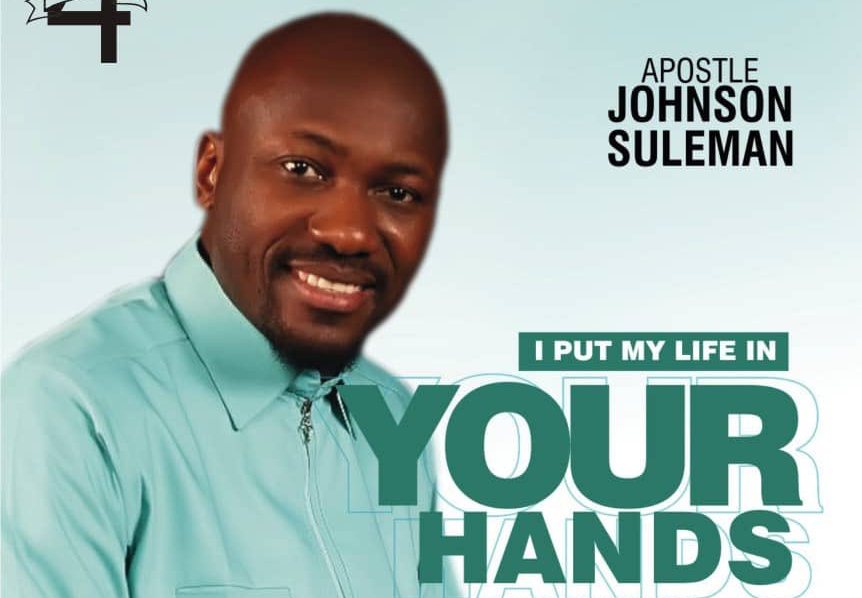 Apostle Johnson Suleman has joined the league of Christian ministers who use their music talents to praise God. Suleman, no doubt, has come to be accepted as a pack of talents. However, one remarkable feature about the Senior Pastor at the Omega Fire Ministries (OFM) worldwide is his fondness for using his God-given abilities to reach and draw souls to Him.
Essentially, Suleman's next focus is to deploy his music talent in that regard without sidetracking his primary task of evangelizing and healing. He will now be using music more to worship, bring God's Word to life, evangelize, and further God's works. Since his debut hit single in 2016 entitled 'Ololufemi', the OFM leader has not looked back from giving his fans his best musical shots. In quick succession, five other musical singles have been released and making the waves on internet, accompanied with their video versions, except the latest two audio tracks, 'Kumbaya', and 'I Put My Life in Your Hands', that are equally attracting massive audience on all major digital platforms.
Within two years after releasing 'Ololufe Mi', both 'Alagbada Ina' featuring his wife, Mrs Lizzy Suleman, and Marvel Joks, and 'Soromidayo' in featuring ace poet HayWhy Tha Rhymer, hit the digital shelves. Mrs. Suleman later in 2020 topped the family list with a praise song entitled 'More Than Enough'.
However, for lucky followers of his two new songs, 'Kumbaya' and I Put My Life in Your Hands', on his authentic Instagram handle, https://instagram.com/johnson_suleman_official/
and YouTube page, https://youtube.com/channel/UClIvACTxu7Urv-Y2zUc50eA, Apostle Suleman has been offering spiritual blessing and cash rewards.
The servant of God believes that, because God has given each one of mankind many resources, therefore be it wealth, artistic ability or craftsmanship, or just a listening ear; they are spiritual gifts, which should be invested to serve God. Apart from his compliance to the dignity and demands of the pulpit, and winning straying souls via his craft of preaching, Apostle Suleman's personal charity initiative called 'Touch of Love Foundation', which transcends boundaries, do engage in various kinds of philanthropic gestures meant to reduce poverty and restore hope in the society.