Before They Begin Igbo Point-And-Kill In Lagos By Felix Oboagwina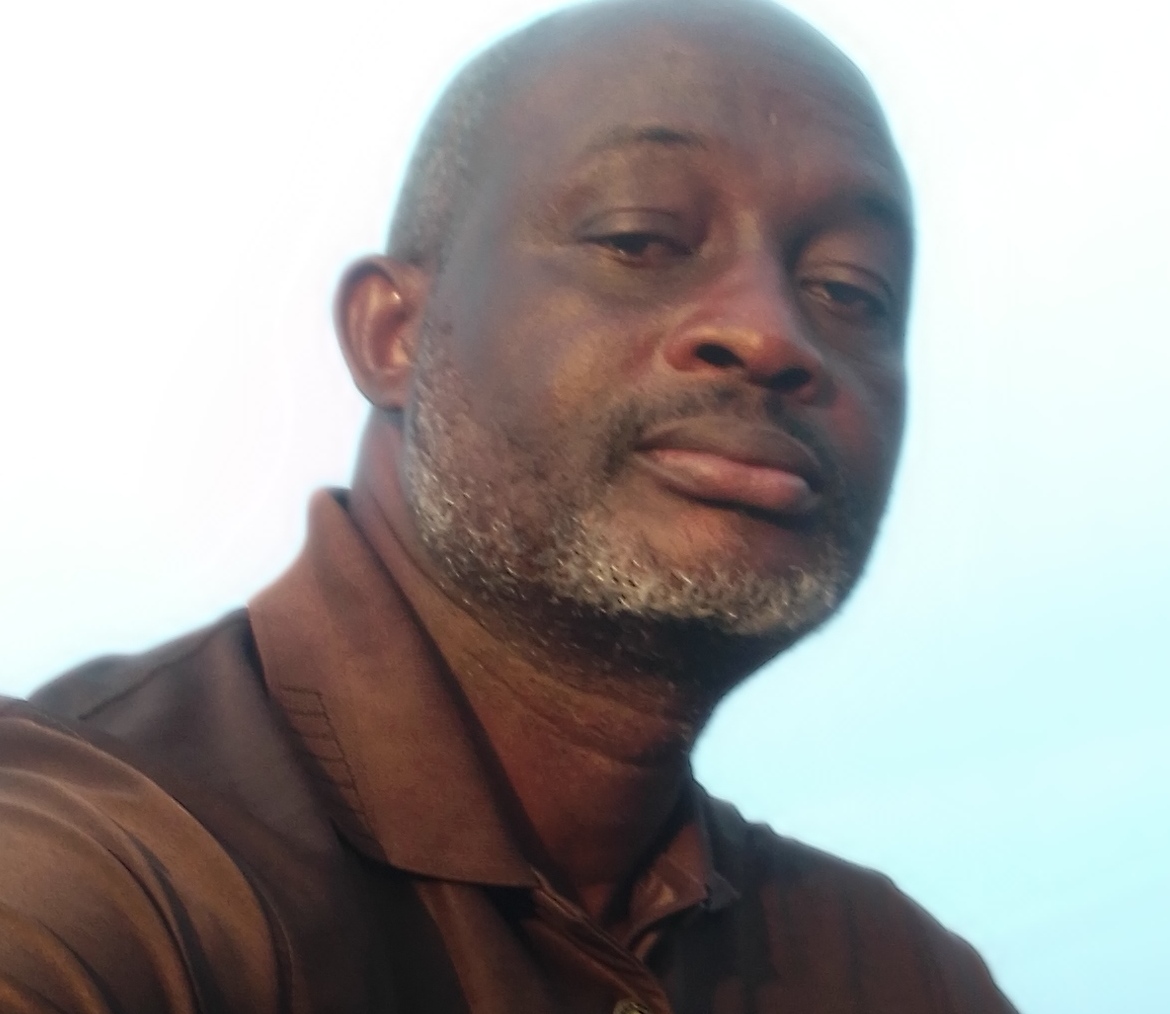 Before They Begin Igbo Point-And-Kill In Lagos
By
Felix Oboagwina
April last year, I wrote an article, titled, "Didn't Tinubu Just Goof On MC Oluomo?" The piece did a post-mortem on the crisis rocking the Lagos State chapter of the National Union of Road Transport Workers (NURTW). Long story short, Musiliu Akinsanya, alias "MC Oluomo," was issued a query by the union's national leadership, he refused to answer it and he was handed a suspension. Out of the blue, Governor Babajide Sanwo-Olu declared NURTW banned. In its place, they created the Lagos Parks and Garages Management Committee and appointed MC Oluomo to head it as Chairman. Those who know, know that Sanwo-Olu merely served as the hand of Esau carrying out the dictates of the godfather puppeteer, Asiwaju Bola Ahmed Tinubu. MC Oluomo is Tinubu's strongman.
Lately, MC Oluomo's pre-Governorship-Election message to the Igbo stock in Lagos became a social media virus. In it, the Tinubu-assisted tough-guy warns all Iya Chukwudis (all Igbo), "Vote APC or stay at home!" Simply put, should the South-Easterners fail to support APC, these attack dogs want to scare Igbo with a promise of Rwandan-style point-and-kill. It is a desperate message from a desperado whose desperate paymasters have read the handwriting on the wall from February 25, where they fell from their Olympian heights and lost Lagos to Peter Obi's Elu-Pee. However, people like me saw the February 25 fall coming long ago.
In my April 2022 piece, I observed and warned: "As the Nigerian proverb says, 'It is the foolish fly that gets buried with the corpse.' Tinubu, in bailing out his embattled unionist godson may have succeeded in damaging his own ambition." Could I have been more right?
Anywhere in Nigeria, where commercial transportation takes place, NURTW "full ground berekete." So does its parent body, the Nigeria Labour Congress (NLC). These are nationwide networks. Injury to one of them means injury to all. NURTW and NLC could be making Tinubu pay for robbing them of Lagos.
Apart from the MC Oluomo blunder, several others factors triggered the shock APC and Tinubu received in their traditional hold of Lagos and gave the lead instead to the Labour Party's Peter Obi, on February 25. That February loss made them zero in on Obi's Igbo kinsmen in Lagos. They think they have an Igbo problem they could solve through scare tactics. Perish the thought! It has nothing to do with Igbo people.
LAGOS-BORN WANT LAGOS
There is the "Omo Eko factor." Aboriginal Lagosians from the Awori stock and the Saro Islanders, descendants of the freed slaves who returned to Lagos and Freetown in the dying days of the slave trade, these too want a shot at the throne too. Rallying around the likes of Chief Olabode George and General Tajudeen Olanrewaju, they have formed "Omo Eko Pataki," dedicated to planting a trueborn, full-blooded Lagosian in Eko Roundhouse.
The dream the aboriginal Lagosians and Island Lagosians dream about ruling Lagos should make sense. They point out that unlike the likes of Rauf Aregbesola (Osun State), who, after a spell of meritorious service in Lagos, still headed back home to vie for state governorship positions, indigenous Lagosians have nowhere to go. Only godfather Tinubu knows why he shunned their yearnings since 1999. He paid dearly for it on February 25. It has nothing to do with Igbo people.
THE #EndSARS FACTOR
The 2020 anti-SARS protests against police brutality threw up leaders like Aisha Yesufu at the national level. In Lagos, from its angry embers rose the likes of the comedian Mr. Macaroni, the musician Eedris Abdulkareem and FALZ, the "Bahd Guy" musician son of quintessential Lagos lawyer, Femi Falana, SAN. The #EndSARS protests eventually became a symbol of youth resistance to constituted authority.
It is an understatement to say that Tinubu and Governor Babajide Sanwo-Olu soiled their hands in the ugly episode, which started out as a peaceful protest. The Lekki Tollgate has today become a symbol of that epic struggle, Nigeria's own version of China's Tiananmen Square, a place of sorrows, tears and blood. Lekki Tollgate, a private concern run by LCCI, has its ownership traced to Tinubu. His son Deji owns the advert firm that runs advertisements atop and around the structure. On the D-Day, three things happened at Lekki Tollgate.
·         CCTV cameras were removed.
·         Lights were switched off.
·         A killing squad of soldiers shot into the crowd of hyper-peaceful, flag-waving protestors.
Blood flowed. Corpses of Nigerian youth piled up. The Army whisked away the slain, denying them the decency of a burial. Who sent in the marines? Sanwo-Olu denies but the military insists he did. Those youngsters have been waiting to get their pound of flesh. These 2023 elections provide that chance. They have waited for this moment since October 20, 2020.
Fate only provided Peter Obi as the accidental rallying point. Is it by omission or design that Aisha Yesufu, a veritable symbol of the #EndSARS protests, is highly visible in the Obi's LP campaigns?
This is payback time. For that desecration of the flower of their youth at Lekki, Benin, Ogbomosho, young Nigerians want their pound of flesh. And they are determined, mobilised and organised enough to get it. It has nothing to do with the Igbo.
ANTI-MEDIA POSTURING
Apart from TVC and The Nation newspapers that he owns, which media can Tinubu identify as friends and allies today? The likes of Arise TV and AIT have gone overboard to denigrate him, after they wooed him without success. So does AIT. They spend generous airtime to mock and disparage Tinubu and his party. Little wonder. Before and since June 2022 that he won the APC ticket, Tinubu shunned the several debates they organised for presidential contestants. What cockiness! This anti-media posturing, unfortunately encouraged by his publicists, has proved a damager.
Who remembers that pre-February 25 even Sanwo-Olu did not much campaigning in Lagos? Instead of running his own political business, he was minding Tinubu's business –gallivanting all over Nigeria with his godfather. The electoral results of February has sent the poor guy running from mall to shops to churches to computer villages, doing photo ops like a jack-of-all-trades! It has little to do with the Igbo.
MUSLIM-MUSLIM TICKET
By the way, Sanwo-Olu blames their poor show on his godfather's Muslim-Muslim ticket. And who says that formation would escape unscathed in a multi-religious country? Tinubu performed woefully in the Christian-dominated South-East, South-South, as it did in several Christian featuring states of the North? Ditto Lagos. It has nothing to do with the Igbo.
GODFATHER'S LIMITED TENURE
The governorship is a tenured office. You do your maximum term of eight years and quit the scene. Tinubu became Lagos Governor in 1999. He left office in 2007. Thereafter, he has remained the ultimate godfather of Lagos politics. From Babatunde Fashola, to Akinwunmi Ambode, to Babajide Sanwo-Olu, all Lagos governors have come under the control of this ultimate puppeteer. All local government and Legislature operatives are handpicked by him. The question is: Will Tinubu's godfather tenure in Lagos last till death do them part? Or will die the natural death of Olusola Saraki in Kwara State, Orji Uzoh Kalu in Abia, Adams Oshiomhole of Edo, Jim Nwobodo in Enugu and James Ibori in Delta, all of whom have had their godfather influence extinguished? The law of diminishing return is a nature thing. It has nothing to do with the Igbo.
THE LOSS OF AFENIFERE
Egbe Afenifere singlehandedly made Tinubu in 1999. His romance with them has long lost its fire –forget the other day's PR trip to Pa Reuben Fasoranti in Ondo. Today, that foremost Yoruba socio-political group backs Obi 100 percent. Without Afenifere's pillar of support, it cannot be smooth sailing for the former Lagos Governor.
OBI AND THE IBO FACTOR
Yes, Peter Obi is a boy, an Igbo (or Ibo) boy. Therefore, the former Anambra State Governor will naturally command the support of his kith and kin. However, social media buffs have pointed out that if you drop Obi from LP and replace him with any other Igbo politician, like Orji Uzoh Kalu or Rochas Okorocha, they would abandon LP like hot potato. Obidents swing only in one direction, the Peter Obi direction.
Why Obi? Obi packs qualities that those other politicians lack. Like them, he served in public office, but his integrity rings loudly and deafeningly. Here is a man who has refused to allocate to himself post-service pecks and pecuniary, where his mates corner lifelong cars, cash and castles from the state coffers! He exudes capacity, competence and character. Those qualities make sweet music in Nigerians' ears.
It has nothing to do with the Igbo people. Obi's magic goes beyond Igbo backing. His votes in Lagos came majorly from non-Igbo voters. Go and verify.
Agreed that the garrulousness, bragging and verbosity of a minuscule few of Igbo loudmouths would not help matters, but not all Igbo proclaim Lagos as a NO-MAN'S-LAND that they want to TAKE OVER. Yoruba "indigenes" will fight anyone proclaiming that assumption.
However, one thing I know (since serving as Director twice in the Jimi Agbaje governorship campaigns of 2015 and 2019) is that the Tinubu political family dusts up this propaganda-blackmail every election cycle. Fela calls it "their regular trademark." This Igbo-want-to-take-over-Lagos is a xenophobic slang they apply during every election. They spread the misinformation that the opposition wants to red-carpet and royalise the "Igbo strangers" in Lagos. They used it against Jimi Agbaje. They tried it with Jandor. Now they are bringing that piece of trash against Rhodes-Vivour, whose principal happens to be Igbo. They disguise the blackmail as a clarion call for Yoruba unity, irredentism and nationalism. By these satanic verses, they paint Tinubu's clique as protectors of Yoruba interest and resisters of Igbo expansionism. Those who know Lagos politics know that the MC Oluomo-Tinubu group are lying. Unfortunately, however, the formula seems to work. Always.
(OBOAGWINA IS AN AUTHOR AND JOURNALIST, AND MAY BE REACHED VIA: foboagwina@gmail.com)
Kebbi Re-Run: State Government Begins Intimidation Of Opponents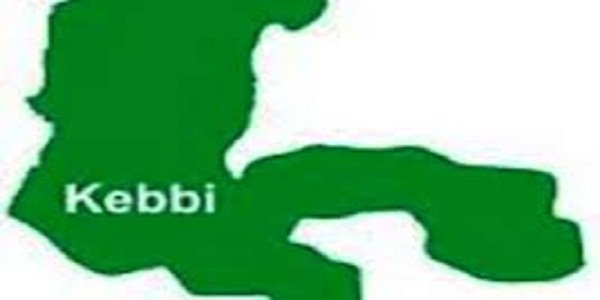 Kebbi Re-Run: State Government Begins Intimidation Of Opponents
Following the preparations for the re-run of Kebbi State governorship election, in which the Independent National Electoral Commission , INEC has announced Saturday, April 15 as the new election, fresh information emerged that the Abubakar Atiku Bagudu-led State government has allegedly commenced intimidation of opponents, especially PDP members.
INEC had declared the Kebbi gubernatorial election inconclusive on the grounds that the poll was marred by irregularities, intimidation as well as "massive vote cancellation and over-voting" in 20 of the 21 Local Government Areas in the state.
Yusuf Sa'idu, INEC collation, and returning officer, said  "We aggregated the total number of collected PVCs in those polling units ( where votes were cancelled) and it came to a total of 91,829. And when we checked the results, the two leading political parties in this contest, APC and PDP polled 388,258 and 342,980 votes respectively. When we looked at the difference, it stands at 45,278," he said.
Quoting the Electoral Act 2022, Yusuf  Sa'idu said: "Where the number of votes cast in an election in any polling unit exceeds the number of accredited voters in that polling unit, the presiding officer shall cancel the result of the election in that polling unit. Subsection three of section 51 also states that where the result of an election is cancelled in accordance with sub-section two, there shall be no return for the election until another poll has taken place in the affected polling unit.
"By virtue of these provisions and the powers vested in me as the collation and returning officer of the 2023 gubernatorial election in Kebbi State, I, Professor  Yusuf Sa'idu of the Usman Danfodio University, Sokoto, hereby declare the gubernatorial election in Kebbi State inconclusive."
Piqued by such a decision, the Chairman of APC Kebbi State Publicity Committee for the governorship campaign, Kabiru Sani-Giant, on Sunday, March 26, 2023 called on INEC to remove Professor Yusuf Sa'idu for what he described as "Bias in discharging  official responsibility."
However and in reaction, an independent election observer who has been monitoring the election in Kebbi describes APC's action as "Childish."
Continuing, the observer who preferred to be anonymous because he is yet to officially submit his reports said "There have been lots of intimidations of PDP members in Yauri local government area and other parts of Kebbi State by APC because of their desire to win the election at all cost. Governor Atiku Bagudu's eight years in the saddle have been a failure. That accounts for the reason APC cannot win the State and they know this. People are getting enlightened and they know what is good for them. When our report is out, the world will know everything that happened," he disclosed.
Further, the election observer noted that the Commissioner of Police deployed on the State, CP Abubakar Lawal has allegedly almost become a tool in the hands of the State government saying that in the  11 Wards in Yauri local government area,  the rate at which the State government has been using Police unprofessionally is alarming.
However, clarification requests sent to the known telephone numbers of Commissioner Lawal Abubakar and Nafiu Abubakar, the Command spokesman, were not responded to as of the time of filing this report.
43-Year-Old Father Impregnates 19-Year-Old Daughter
43-Year-Old Father Impregnates 19-Year-Old Daughter
One Abiodun Oladapo has been arrested for reportedly impregnating his biological daughter.
The 43-year-old man was arrested on Friday following a complaint lodged at the Mowe police division by one Oluwatoyin Idowu.
Idowu said her son Michael Idowu, had been wrongly accused as the one who impregnated the said 19-year-old girl.
The woman said she questioned her son and discovered the victim was not telling the truth.
The Ogun State police spokesman, Abimbola Oyeyemi, said the police had, upon the report, invited the five-month pregnant, adding that she confided in the police that "though Michael Idowu slept with her in December, 2022, it was her father, Abiodun Oladapo, who is responsible for her pregnancy."
According to Oyeyemi, the teenage girl stated that "her father had been sleeping with her since February 2022 with threat to kill her if she informed anybody about it."
She admitted that it was her father who told her to lie against Michael Idowu as the one responsible for the unborn baby.
The DPO of Mowe division, SP Folake Afeniforo, had detailed his detectives to arrest the "randy father".
"On interrogation, the suspect confessed to the crime but blamed it on the devil," Oyeyemi said.
Oyeyemi added that the suspect, who had long separated from the victim's mother, took custody of the girl when her mother remarried, and they have been living together since then.
Meanwhile, the Commissioner of Police in Ogun, Frank Mba, had directed that the suspect be transferred to the State police headquarters for further investigation at the CIID.
FIRSTBANK ANNOUNCES CALL FOR APPLICATION IN THE THIRD EDITION OF ITS FIRSTBANK MANAGEMENT ASSOCIATE PROGRAMME (FMAP)
FIRSTBANK ANNOUNCES CALL FOR APPLICATION IN THE THIRD EDITION OF ITS FIRSTBANK MANAGEMENT ASSOCIATE PROGRAMME (FMAP)
FirstBank of Nigeria Limited, Nigeria's premier and leading financial inclusion services provider has announced the call for participation in the third season of its FirstBank Management Associate Programme (FMAP).
Interested participants are required to submit their application via  https://hdbc.fa.em2.oraclecloud.com/hcmUI/CandidateExperience/en/sites/CX.
The application is extended to the general public as it closes by 24 March 2023.
The FirstBank Management Associate Programme (FMAP) is a 24-month fast-track comprehensive programme targeted at young, dynamic and highly driven individuals that are passionate about making a difference in the financial services industry. The programme is designed to build the next generation of leaders to drive the Bank's vision of being Africa's Bank of First choice.
FMAP equips participants with an extensive wealth of experience comprised of both classroom and real-life work that affords an insightful and balanced insight into the world of work. The programme is targeted at hi-potential young professionals who possess acute thinking skills, financial and methodical skills, and a distinctive ability to communicate effectively and synthesize ideas, information, and data to aid decision-making.
Speaking on the FMAP Season III, Olumuyiwa Olulaja, Group Head, Human Capital Management and Development, said "since its inauguration in half a decade, we are delighted with the giant strides and impact the initiative has had in promoting the career development of emerging talents in the financial services industry as they are instilled with the tenets and ethics of the banking industry in line with global best practice.
The FMAP initiative is amongst the many ways we reinvest in our human capital as we build the next generation of leaders through their exposure to various opportunities essential to preparing their readiness for the future.
Since its launch in 2018, FirstBank has successfully trained and onboarded up to fifty talented individuals in 2 editions (2020 and 2022), who have all been deployed into strategic roles in the Bank and making a difference in the organization, while we continue to support their leadership growth and development.