Between Governor Abiodun and a political merchant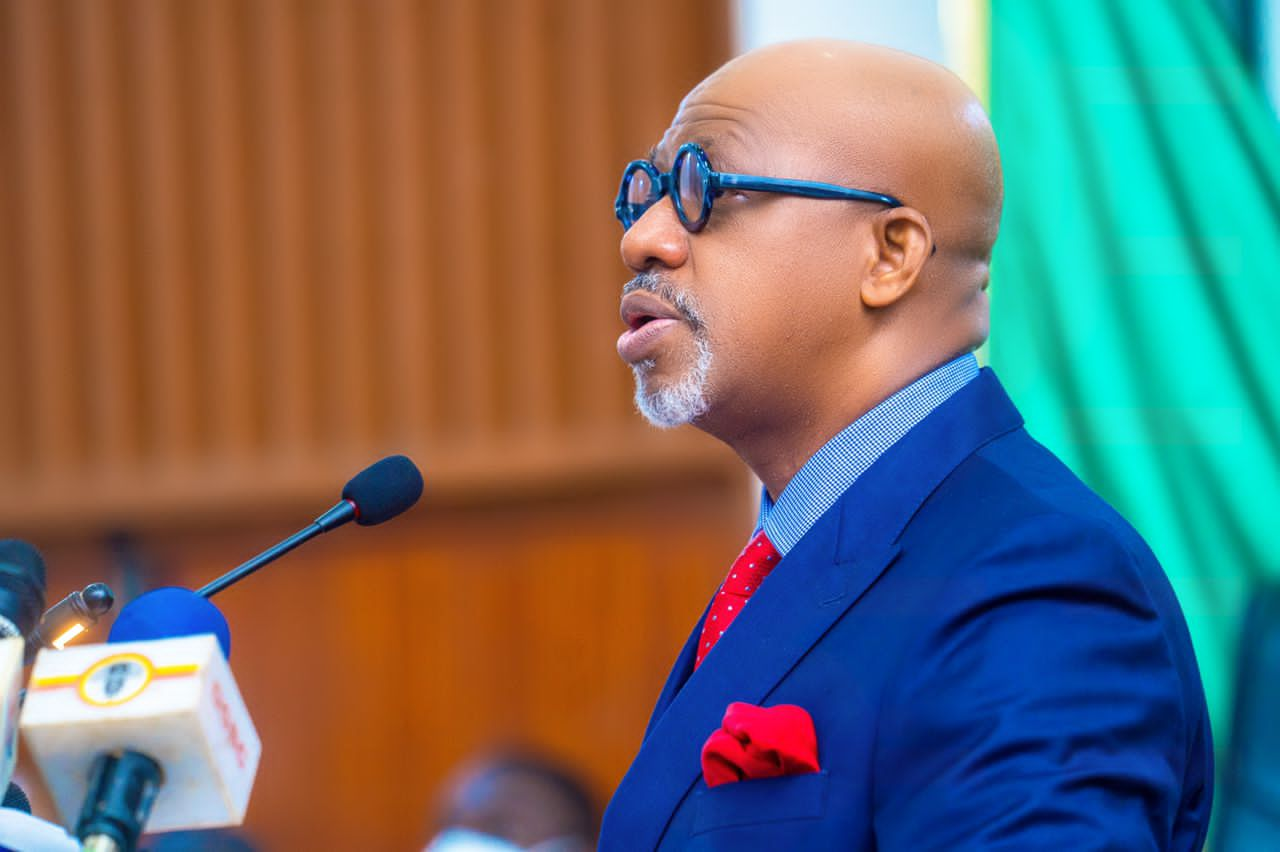 Between Governor Abiodun and a political merchant
By Bola Ahmed
If anyone needs any evidence regarding how politically charged Year 2022 promises to be, such a person need not go further than the notoriously crude piece titled "How to make 4million enemies in 4 years: The story of Dapo Abiodun's infamous loss of re-election bid" to analyse the character and temper of the battles and shenanigans that lie ahead. Political merchants suborning hack and hired writers to pollute the country's waters would stop at nothing to discredit the few people occupying public office who see it as a call to service, a sacred historical duty.
In the widely circulated piece in question replete with vile abuse, innuendoes and blatant illogic, one "Dr Quadri Ola from Ward 8, Ijasi Ijebu-Ode" poured invectives on the amiable governor of Ogun State, Prince Dapo Abiodun, saying that he will lose his re-election bid because he failed to share out Ogun State's resources to cronies. In language, tone and intendment, the piece under reference is the work of a demagogue, yet there is a need to respond if only to make the writer see how lucidly he has advertised his utter hollowness.
According to Dr.Ola, Governor Abiodun had no political structure in Ogun State prior to being governor, was wrong (please don't laugh!) to have been found eating shortly after escaping from the MKO Abiola stadium in the heady days leading to his election, and has already alienated many political supporters by not awarding them positions. Hear him: "What did Dapo Abiodun do as soon as he was sworn in? He first of all cut away all the boys and ladies who stuck out their necks and risked their lived for him. AKA Dickson was messed up and handed over a mere special assistant (sic). Myself was thrown out and not given a single appointment or compensation.
I have had to return to my banking career. Peju Shote had to struggle to get a meagre special adviser. I hear uncle Shubby was never given an appointment till date." For good measure, let us add this one: "Otunba Allen was given an empty shell much much later into the administration. Taiwo Owolabi Apata who I can attest to started the Dapo Abiodun campaign movement fire (sic) has not been given one single appointment till date. Maybe he wanted something too high as the DG Lands, but typical of Dapo Abiodun, Apata was disgraced shunned and lost all his money spent on Dapo's campaign.
I remember a certain Michael who donated 2 vehicles, 1000 shirts and 1000 caps to the campaign of Dapo Abiodun never got a single Governorship handshake or a single contract from SUBEB to compensate the innocent man."
It needs no special skills to discover that this is a thoroughly disreputable, sneaky individual. In a political environment like ours, you are bound to see people like that who wear different robes because they are afraid of their shadows and cannot come out in the open.
They make spurious allegations with intent to distract the governor from his focus on developmental projects and programmes. They do their level best to draw the wheel of progress backwards. As everyone knows, in the history of governance, there is no law that says that whoever supports an aspirant is automatically entitled to an appointment. Our Dr. Ola Quadri does not of course pretend to be a patriot, one who supported Governor Dapo Abiodun's aspiration because he wanted progress for his community. He does not care whether or not the governor is making life better for the people: his god is his belly. It is certainly unfortunate for the author of the acerbic piece to say that he worked for the governor but was not compensated. Apparently he is one of those people who believe that public office is an opportunity to enrich oneself. Our writer appeals to corruptive tendencies throughout his piece of sophistry. He says that the governor ought to have shared the finances of the state out as political largesse.
There is no part of the world where a governor can employ all the people who worked for him, and it says something about the character of the author that he was not considered for any appointment. More important, governance is about service to the people and not political gratification. It is about meeting the expectations of the populace whose very survival depends on politicians fulfilling campaign promises.
Any governor who wishes to make a change must look for people who are qualified, competent and with track record: people who share the same vision and can help in actualizing specific targets. Thus, whereas the governor could not have stopped anyone from supporting or voting for him, it would be foolhardy for him to turn public office into an all-comers' affair, what the Yoruba call "iru wa, ogiri wa." It is not denied that some people may feel that their interests were not adequately taken care of, as they were given lesser positions than they desired. But the point is that like the Biblical parable on talents illustrates, people who utilize the little positions given to them effectively, honestly and diligently stand a chance to eventually get bigger positions. Talents properly utilized will always. If truly the writer is a party person, there are legitimate avenues for ventilating his grievances, to which he is certainly entitled. But he chose to dance in the market square of social media because his intentions are not pure; because his motive is perverse and because he has no sense of self-worth.
It is instructive that "Dr Quadri Ola" has not accused Governor Abiodun of non-performance: the evidence of critical and effective interventions in the lives of the Ogun people is weighty and palpable. He did not accuse the governor of cornering the wealth of the Ogun people for himself. His grouse is political patronage. He lacked the courage to use his own surname bit crafted a pseudonym to mask his pernicious objectives, casting aspersions on the integrity of the governor. His entitlement mentality is beyond compare. He should be ignored.
* Mr Ahmed writes from Odogbolu, Ogun State
Abiodun Abudu-Balogun Urges The People To Be Calm On APC's Muslim-Muslim Ticket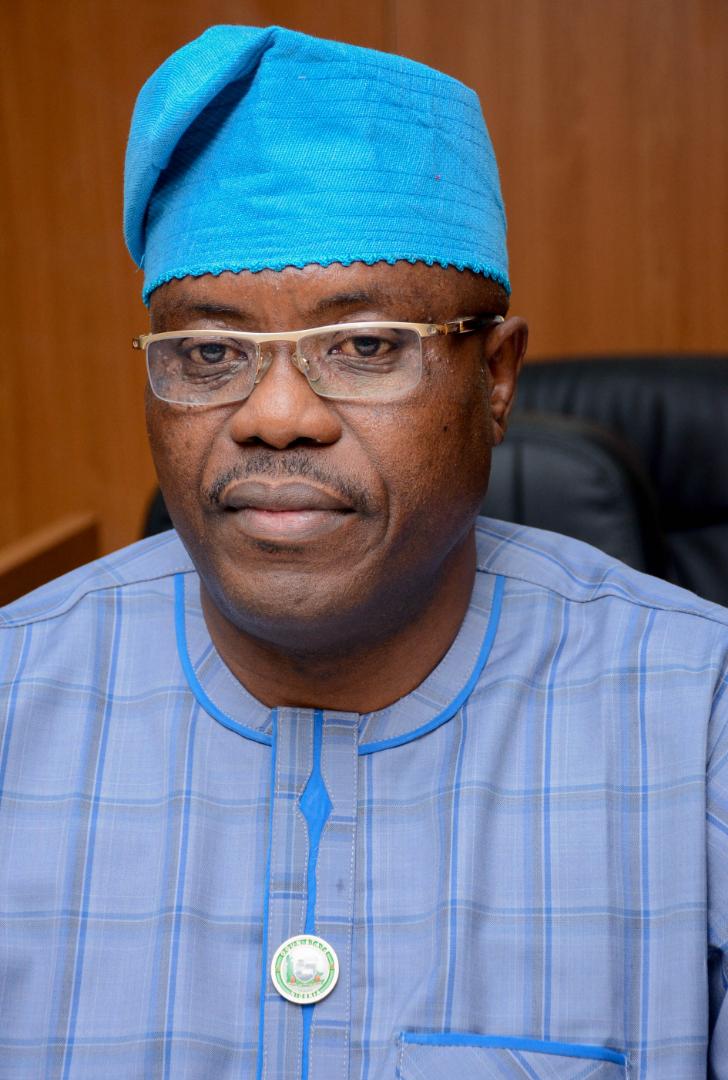 Abiodun Abudu-Balogun Urges The People To Be Calm On APC's Muslim-Muslim Ticket
Former Federal lawmaker and estwhile Commissioner in Ogun state, Hon Abiodun Abudu-Balogun has appealed for calm on Asiwaju Bola Tinubu's Muslim running mate.
Speaking to newsmen recently, Abudu-Balogun believed that it was the opposition party who are afraid of defeat by the APC combination that are hitting up the polity unnecessarily.
According to him Asiwaju Bola Ahmed Tinubu was not elected at the last APC presidential primaries because he is a Muslim but rather because of his pedigree, competence, capability, ability to deliver and commitment to the Nigerian project.
He was elected among other contestants in line with the party's decision to field a southern candidate which is quite logical after 8 years of President Buhari from the north.
Hon Abiodun Abudu-Balogun also stated that Sen Kashim Shetima was not chosen as running mate by Tinubu because of religion but rather as a result of his competence and capacity.
While appealing to a section of the media to stop hitting up the system for no good reasons, he posited that hunger and poverty does not know religion. Hon Abudu- Balogun concluded by appealing that it is time to change the narrative to issues of Nigeria's economic development and future growth rather than keep dwelling on mundane divisive issues like religion and ethnicity.
When asked about his position on the last APC primaries in Ogun state in which he participated, he simply said no comments.
PDP Postpones caucus, NEC meetings as moves to sack Ayu Gets Hotter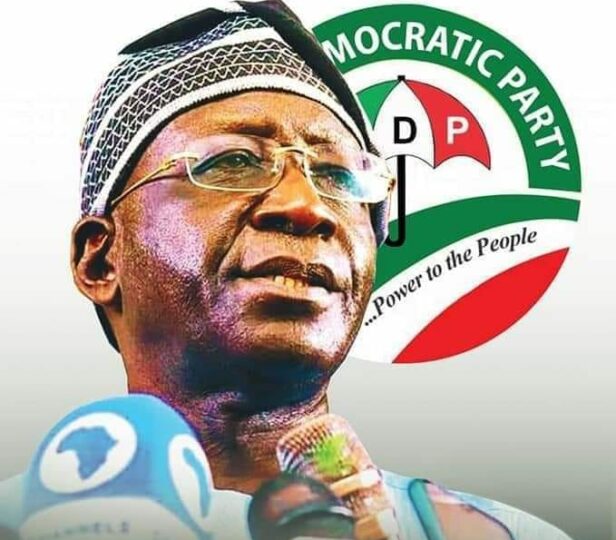 PDP Postpones caucus, NEC meetings as movesto sack Ayu Gets Hotter
The Peoples Democratic Party (PDP) has postponed its National Caucus and National Executive Council meeting over calls for the resignation of its chairman, Iyorchia Ayu.
This newspaper learnt that some of the National Working Committee and Board of Trustees members on Monday advised that the proposed meetings scheduled for Wednesday and Thursday should be postponed to avoid Ayu's removal.
A member of the NWC who craved anonymity disclosed that the embattled chairman was not "helping matters."
"You see, Dr. Iyorchia Ayu's role in this whole crisis showed from day one that he held a bias against Rivers State Governor, Nyesom Wike.
"I can tell you that if the NEC meeting holds, Ayu will be history because tensions are still high. So, some of us advised that the meetings should be postponed until a bit of calm is restored," the source told our correspondent.
Another source said, "There is no problem. We have to postpone the meetings because the Presidential candidate, Atiku Abubakar is not around.
"This is the first NEC meeting we are holding since our primaries and we need the attendance of all leaders.
"We had our BoT meeting last week and we thought we could follow it up with National Caucus and NEC meeting but we cannot have these meetings without Atiku and many others .
"So we have decided to postpone it for about two weeks."
Meanwhile, Senator Samuel Anyanwu, National Secretary of the PDP said a new date for the NEC meeting will be announced in due course.
"This is to inform all members of the PDP National Caucus and National Executive Committee that the meetings of the two bodies earlier scheduled for Wednesday, August 10 and Thursday, August 11, 2022, respectively, have been postponed," Anyawu said.
2023: Major Boost For Atiku In The Presidential Race as 1,615 APC members defect to PDP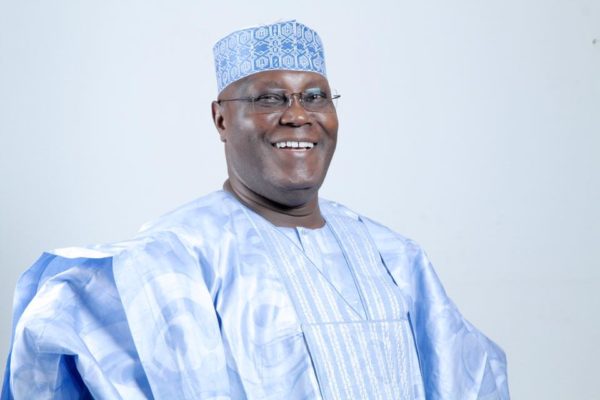 2023: Major Boost For Atiku In The Presidential Race as 1,615 APC members defect to PDP
One thousand, six hundred and fifteen card-carrying members of the All Progressives Congress (APC) have reportedly defected to the Peoples Democratic Party (PDP) in Adamawa State.
The APC members from the Toungo Local Government Area of the state were received into the PDP last Saturday, Naija News learnt.
Speaking on behalf of the defectors, Mustapha Albashir, Alhaji Gana and Mallam Yahaya Abubakar said they are more people ready to follow them into the PDP. According to them, after seven years in the APC, they cannot reckon with any tangible thing the party has achieved under President Muhammadu Buhari.
They lamented the country's worsening insecurity, stagnation and poverty under the APC administration, saying they have learned their lessons after voting out PDP in the 2015 elections.
The defectors furthered stated that Buhari's government failed to fulfil its campaign promises to Nigerians.
The defectors who were received by the Adamawa State chapter chairman of the PDP, Tahir Shehu, said they now felt convinced that the umbrella camp was the right place because of the real change brought by Governor Ahmadu Umaru Fintiri since 2019 when the PDP ousted the APC in the state.
Abubakar said, "Our journey into the APC was meaningless, we ganged up to defeat the PDP since 2015 but we have realised we made a mistake.
"We beckoned on our children and family members, to retrace their steps as a show of appreciation for the progress we have seen in Toungo because this council has been in darkness since its creation over 30 years ago before the PDP administration of Governor Fintiri reconnected the council to the national grid.
"We are not ingrates, because what the administration has done is a debt, we must repay with our votes and support. Sadly, the APC has set us back and we are leaving the party for the party that has brought us development."