BROTHER JOSHUA IGINLA'S SHOCKING PREDICTIONS + JONATHAN WILL WIN BUT MIGHT NOT FINISH THE TERM WITH HIS WIFE -KOGI GOV. MAY NOT SURVIVE 2015 + ONLY PRAYER CAN AVERT MILITARY INTERVENTION _ TWO AFRICAN PRESIDENTS WILL BE OUSTED VIA COUP + WHY LEADERS LISTEN TO HIM
BROTHER JOSHUA IGINLA'S SHOCKING PREDICTIONS
+ JONATHAN WILL WIN BUT MIGHT NOT FINISH THE TERM WITH HIS WIFE
-KOGI GOV. MAY NOT SURVIVE 2015
+ ONLY PRAYER CAN AVERT MILITARY INTERVENTION
_ TWO AFRICAN PRESIDENTS WILL BE OUSTED VIA COUP
+ WHY LEADERS LISTEN TO HIM
His humble rise to stardom is quite interesting. From the backside of the desert, Prophet Joshua Iginla, who preferred to be label a brother , has become a force to be reckoned with in the world of Gods general. Born a Muslim and a barrack boy, his journey into stardom was fraught with several hiccups that make even the strong hearted melt with despair.  So touching that many couldn't but shed tears. He was rejected by his father for believing in his new found faith, Christianity, and his trust betrayed by the very custodian of his new found faith, the clergy. His misery was compounded by staunch poverty which made him look like the rejected of the society.
"I remember when I was younger and an old woman was preaching the gospel to a boy at Plateau State Cantonment. Her words pierced my heart and I was converted.  I was a Muslim, but I attended a protestant church.  I had a pastor there.  When my father got wind of my conversion, he used his army belt to beat me mercilessly and 'broke' my head.  It was around 12.15 a.m and he pushed me out.  I ran down to my pastor's house.  I knocked and explained my plight to him.  He smiled and said I can't sleep there.  He just jammed the door.  That was the saddest day of my life.  I felt like going back to my religion.  I wept that night not because of what my father did but the betrayal from my spiritual leader".
"Life has taught me a lot, especially considering my background. I am a Muslim-turned preacher; a barracks boy turned a clergy.  I had an Islamic background with abject poverty, struggle and lack.  God took me from such obscurity to limelight.  That has taught me a lesson that God can use anybody.  He uses foolish things to confound the wise".
With dogged determination, he marched on and for over 12 years, his ministry did not yield fruit. Rather, he was scorned and ridiculed by the society that if indeed he was called of God, he should be living a life of affluence.
"I remember the days of trekking from Sango to Ajilete in Owode in Ogun State due to lack of transport fare. I remember staying in a one room apartment for years at Ibadan, Oyo State.  After much frustration, God began to speak to me about the next level of my life and how I will be a channel of blessing to people.  The situation of my life was not an assurance that things will be okay"
Like a pilgrim seeking for greater pasture, he moved from Ibadan and by divine direction came into Abuja eight years ago with just a bag and thus started the third phase of his ministry which he renamed, Champion Royal Assembly, Kubwa, Abuja.
'The ministry started in a room apartment at Millionaire's quarters at Kubwa, Abuja.  We didn't have chair.  We used my wife's Bible as offering bag in our first service.  It's a miracle that God has brought us to this area.  My neighbors used to mock and gossip about me in those days"
But like the biblical saying that weeping may endure for a night but joy cometh in the morning.  And it turned to testimony for him.
"I remember the ministry was not growing and our landlord chased us away.  We erected a temporary tent on a leased land.  Prior to that, I had a ministry which I handled for seven years. It's called Overcomers Prevailing Evangelical Ministry, it didn't work.  It was a membership of 120 that dropped to 40 and seven pastors left.  I was now praying to God for a change. I was on fasting for seven days.  On the last day, which was a Sunday, I was preaching a message entitled, "The Power of Resurrection."  It was in the process that a member who came with her mother dropped dead.  Her name was Mama Twins.  It all lasted 35 minutes. The members brought her to the altar.  The two nurses in the church checked her pulse and whispered to me that she was dead.  They told me we should quietly take her to the hospital.  Meanwhile, some members had gone out spreading the tale in Abuja that someone had dropped dead in the church.  Before you realised it, the place was jam-packed with people mocking me.  That was when I broke down in tears.  I prayed to God that it is not my shame but God's shame. I was led by the Holy Spirit to slap her and cry out 'receive the breath of life'.  I obeyed and she sneezed back to life.  There was wild jubilation all around Abuja, and the following Sunday, there was a surge of worshippers and that was how the breakthrough came.  That miracle brought about my turn around."
Today, he has become a leading voice in the prophetic ministry across the globe. He now runs a robust ministry which has become a source of inspiration to several people. Dignitaries come from the globe to hear this oracle of God.
Thus, when he speaks, even the president listens.
Brother  Joshua Iginla has released  more shocking predictions about the events that will unfold in 2015, both in Nigeria and the world at large. The founder of Champions Royal Assembly cautioned that APC National Leader, Asiwaju Bola Ahmed Tinubu, Rivers State Governor, Rotimi Amaechi and Kogi State Governor, Idris Wada should pray very well in 2015 to avert imminent dangers. He disclosed this days back during a special service in his church at Kubwa, Abuja.
"God spoke to me about 2015. I want to tell you the voice of God. Nigeria will not split. The hand that holds Nigeria is bigger than all the population in the country. In my vision, I saw a giant hand bigger than the continent of Africa upholding Nigeria. And God said there is nothing kept in His hands that can fall. The prophecy that Nigeria will split won't come to pass. You might  see the signs, but it will never come to pass.
There will be shakings in 2015 and it will be so serious. Both the big and small will feel it greatly. No matter how powerful or well organized 2015 election is, it will be faulted. I see a lot of litigations, disagreements and court cases because the mindset of many prior to the election is so dangerous.
I am not a politician nor belong to any political party, I am just speaking God's mind. The person sitting on the seat might not be perfect, but he will retain the seat. It's not guess work. Howbeit, it will be a battle between the lion and the tiger.  President Jonathan will win, but he has to pray about his health and so many political blows. I pray the two people that enter the Aso Villa will leave together. That's why we should pray for the woman beside the president. The president and wife should pray that the first lady would finish the tenure together and not losing one before the end of their tenure.
"Shortly after the election, especially on the night of the election, there will be great vandalisation. I see cars being burnt, lives killed. Counting from the night of the election, these evil will happen six days after the election. I see bitterness, disappointment fire and you might note these states, Bauchi, Yobe, Maiduguri, Lagos, Kaduna, Kano, Rivers, but in the midst of these battles, the storm will calm down. We should pray and watch out for military intervention. God has instructed us to pray and fast from February 1 to February 3, 2014 against military intervention. I will leave the rest coded. When I said there will be disagreement, it will be so strong because it's like some people are battle ready for war, but God will keep Nigeria.
In 2015, so many great men will fall, not only in Nigeria, but internationally too. So many politicians and powerful people will go down.
"I see a terrorist attack against a high rising building in Nigeria. We have to pray for our financial tower and INEC office. Let's pray against bomb blast.
Two churches will be under serious attacks. One of them  is an orthodox church while the second one is a Pentecostal. One of the two churches is stationed in a satellite town while the second one is in the heart of Abuja city. I also saw gun battles. I mean, men shooting sporadically. They were imported from another city. They were shooting anyhow. We should pray for the city of Gwagwalada and Suleja downward. God will help us. We should pray about this in the month of January and February. Also, many men of God indulging in voodoo or occultism, mixing white with black will experience God's judgement in 2015. Great judgment in the sense that they will be exposed and lots of things will happen that will be the end of such ministries.
I saw a very popular man of God who is highly respected mourned. The reason is that his wife will be called to glory. It will be a great shock to him because he is highly respected.  I am not permitted to mention his name. I see great politicians and ministers in one aircraft.  Three prominent faces were among them, but the plane crashed. They should be careful of traveling in group, irrespective of where they are going. I see people pointing accusing fingers at different directions. I also see great fire outbreak in Lagos which would claim lots of lives. By January we have to pray and fast to avert this.
"Bola Ahmed Tinubu should pray that he might finish the political fire he started especially in Lagos to the end. The reason is that even the might of the mighty can be broken.
Specifically, Kogi State Governor should pray to survive 2015. I saw him struggling for breath.
A very popular musician, young artiste who sings secular songs should pray against death. He is like someone trying to sell his soul to the devil and it resulted to death. I am not permitted to mention his name. I see ASUU strike and it will be long and will shake the system, but restored later. I see Russian economy under attack by a strange hand. They have to pray so that a strong country like that won't be brought low prowling for survival. Their economy will shrink. I see the president under attack. A lot of  riots against his person. I also see great stars coming out of China and the country getting bigger and better. Their rise will be a great threat to big countries like USA. They will become centre of attraction, economically.
America should pray to be economically relevant in 2015.
Zambia will have a peaceful election, but little rancour here and there. The new president will emerge from the same political party from the ex president. It's called Patrotic Front. They will experience discovery of new mineral resources this year. The new president should carry his people along so that what happened to his predecessors won't befall him, especially two years into his tenure.
"Nigeria should pray not to go to war with Chad. I see a former president of Nigeria giving up the ghost this year. And people trooping down to his home state for burial. His candle light has burned out already and nothing we can do to it. America will experience great terrorist attacks.  The fire they are trying to put off in other countries should not burn them in their own house. I see a dark cloud dangling on American economy and this could render them useless. It will lead to great depression. They should prepare because it will be a tough period for them. They should also pray against mid west flood. They should also pray against three major floods that will occur in three states. American president should pray against ill health and there will be an attempt on his life.
I see a great revolution by the youths all over the world. The younger generation rioting all over the country and many bad rulers who have been suppressing their people would be dealt with and run away for their lives. The Pope will be under great criticism and attacks this year due to certain decisions he will take. That will affect the image of the church. Zimbabwean president will have serious health challenge beyond what he has ever experienced. There will be a rumour of death, but he will bounce back. They will recover and experience great revival in their churches. South African economy will bounce back but there will be lots of kidnaps, robberies and many politicians will fight for their lives. Certain decisions of their president will help in their recovery. I see two major coups and military intervention in Africa. One of the presidents of the affected countries will be killed out rightly while the other one will run for his life.
I also see great army springing up sophisticated weapons. And that will be from the oil producing states. They will be more fierce and dangerous than Boko Haram. Don't forget the issue of chemical weapons.
Rivers State Governor, Ameachi has to pray that his political career won't end abruptly in 2015.
The darkness ahead of him is very great.
In India, I see a top politician dying mysteriously. It will be like an assassination.  It will generate lots of controversies and several arguments as to the cause of death. Furthermore, I see an Indian aircraft with lots of passengers crashing with no survivor.
In Ghana, their economy will face serious crisis, but will bounce back. The president will be under severe attacks by the opposition so much that his efforts will be sabotaged.
Liberia will be declared Ebola free in 2015. Their president's hand will be raised high and strong and God will cause him (her) to be favored.  However, he (she) will have a health challenge because I see him (her) being rushed to about two countries. It will be so severe, but God will preserve him. Cameroon president will be under attack and the opposition will revolt. It will be so great that it might lead to restlessness, but he will triumph over it."
Legendary Act, King Dr. Saheed Osupa Live in Toronto, Canada: A Spectacular Musical Extravaganza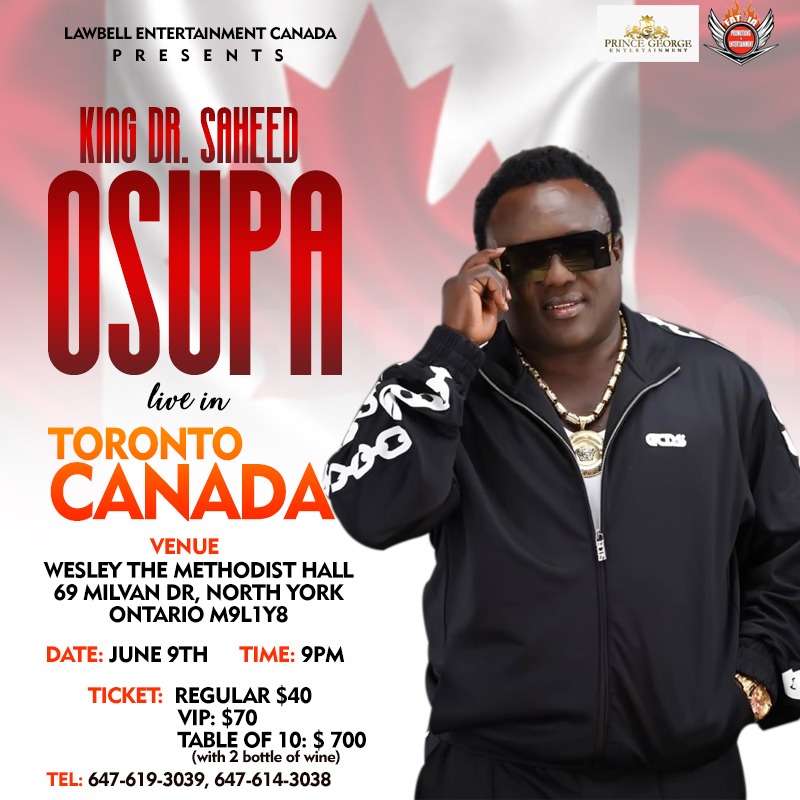 Legendary Act, King Dr. Saheed Osupa Live in Toronto, Canada: A Spectacular Musical Extravaganza
Toronto music lovers, get ready to experience an unforgettable night filled with mesmerizing tunes and rhythmic beats as the legendary King Dr. Saheed Osupa graces the stage at the Wesley the Methodist Hall on June 9, 2022. Presented by Lawbell Entertainment Canada, this highly anticipated concert promises to be a musical extravaganza like no other.
With a career spanning several decades, King Dr. Saheed Osupa has solidified his position as one of Nigeria's most celebrated musicians. His unique blend of Fuji and Juju music has captivated audiences around the world, earning him a massive fan base and numerous accolades. Now, for the first time ever, Toronto fans will have the opportunity to witness his mesmerizing performance up close and personal.
The Wesley the Methodist Hall, located at 69 Milvan Dr, North York, Ontario M9L1Y8, provides the perfect setting for this grand event. Known for its acoustics and comfortable seating, the venue ensures that every attendee will have an exceptional experience. Whether you choose to immerse yourself in the vibrant atmosphere of the regular seating area or opt for the VIP section to enjoy enhanced privileges, the night is guaranteed to be one filled with incredible music and memories.
Lawbell Entertainment Canada, a reputable event management company, takes pride in presenting world-class performances to Canadian audiences. With their expertise in organizing memorable events, they have chosen to bring King Dr. Saheed Osupa to Toronto, recognizing the immense popularity and demand for his music among the Nigerian diaspora and music enthusiasts.
The concert is scheduled to begin at 9pm, allowing attendees to fully indulge in the magic of the evening. King Dr. Saheed Osupa will showcase his exceptional talent, captivating the audience with his soulful vocals, skillful instrumentation, and energetic stage presence.
Tickets for this much-anticipated event are now available for purchase. General admission tickets are priced at $40, offering access to the concert and an opportunity to enjoy the sensational performance. For those seeking a more exclusive experience, VIP tickets are available for $70, providing premium seating, closer proximity to the stage, and a chance to get up close and personal with the artist.
If you're planning to attend the concert with a group of friends or colleagues, Lawbell Entertainment Canada offers a special Table of 10 package for $700. This package includes a reserved table for ten people and two bottles of wine, allowing you to enjoy the show while relishing the company of your loved ones.
To secure your place at this unforgettable event, reservations can be made by calling 647-619-3039 or 647-614-3038. As the concert is expected to draw a large crowd, it is advisable to book your tickets early to avoid disappointment.
The King Dr. Saheed Osupa Live in Toronto, Canada concert promises to be an evening of pure musical bliss. Whether you're a longtime fan of his music or simply appreciate the beauty of live performances, this show is not to be missed. So mark your calendars for June 9, 2022, and get ready to be transported on a melodic journey unlike any other. Experience the magic of King Dr. Saheed Osupa's music, right here in Toronto, Canada.
#InaugurationDay: Actress Doyin Aggrey advises Tinubu on national unity, economic empowerment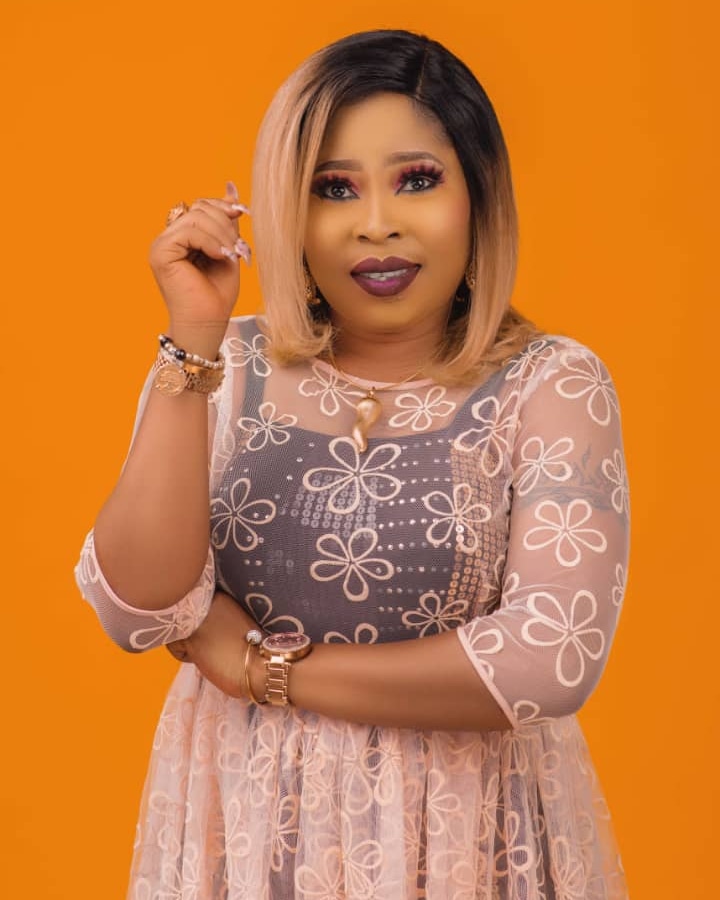 #InaugurationDay: Actress Doyin Aggrey advises Tinubu on national unity, economic empowerment
Veteran Nollywood actress cum producer, Doyin Aggrey has joined millions of people all over the world to congratulate the newly sworn-in president of Nigeria, Senator Bola Ahmed Tinubu.
Aggrey, who has excelled as a movie producer and TV presenter, commended Tinubu on taking up the responsibility of leading a complex nation like Nigeria, and expressed optimism that the new government would bring some soothing relief to the pains of Nigerians.
She hinted that a government of national unity will build a cohesive society where all citizens can thrive, adding that the new President and his team should focus on initiatives that promote economic growth and development, such as job creation, entrepreneurship support, and investment in critical sectors.
Her full statement reads:
Dear Bola Ahmed Tinubu and the APC,
Warm greetings to you on this momentous occasion of your inauguration! As an actress and TV presenter, I have witnessed the power of leadership and the impact it can have on a nation. I would like to extend my heartfelt congratulations to you and your party, the APC, as you embark on this important journey of governing our beloved country, Nigeria.
First and foremost, I commend you for taking on this responsibility. Leading a nation is a complex task that requires wisdom, vision, and a deep understanding of the needs and aspirations of the people. I hope that you will embrace this opportunity to serve with humility, integrity, and a genuine commitment to the welfare of all Nigerians.
To make our country better, I would like to offer a few suggestions that may help guide your actions and decisions:
1. Unity and Inclusivity: Nigeria is a diverse nation with various ethnic, cultural, and religious backgrounds. Promote unity and inclusivity by fostering an environment where every Nigerian feels valued and represented. Seek to bridge gaps, promote dialogue, and build a cohesive society where all citizens can thrive.
2. Economic Empowerment: Focus on initiatives that promote economic growth and development, such as job creation, entrepreneurship support, and investment in critical sectors. Implement policies that attract local and foreign investments, empower small and medium enterprises, and alleviate poverty through sustainable economic strategies.
3. Education and Skills Development: Recognize the pivotal role education plays in nation-building. Prioritize investments in quality education, ensuring that it is accessible to all Nigerians. Promote vocational training and skills development programs that equip our youth for the demands of the modern world.
4. Infrastructure Development: Address the pressing issue of infrastructure in Nigeria. Improve transportation networks, power supply, healthcare facilities, and access to clean water. Sustainable infrastructure development will stimulate economic growth, enhance living standards, and promote overall well-being.
5. Good Governance and Anti-Corruption: Uphold the principles of good governance, transparency, and accountability. Combat corruption at all levels of society and ensure that public resources are utilized for the benefit of the people. Strengthen institutions that promote the rule of law and protect the rights of every Nigerian.
6. Environmental Sustainability: Recognize the importance of environmental conservation and sustainable development. Implement policies that promote renewable energy, protect natural resources, and mitigate the effects of climate change. Aim for a greener and more sustainable Nigeria for future generations.
These suggestions are by no means exhaustive, but I believe they reflect some of the key areas that require attention to foster positive change and progress in our great nation.
Once again, congratulations on your inauguration! I sincerely hope that you and the APC will lead Nigeria towards a brighter future. As an actress and TV presenter, I am committed to using my platform to promote the values of unity, progress, and social change.
Wishing you wisdom, strength, and the courage to make decisions that will uplift the lives of all Nigerians.
Lancelot Imasuen's travelling student film festival berths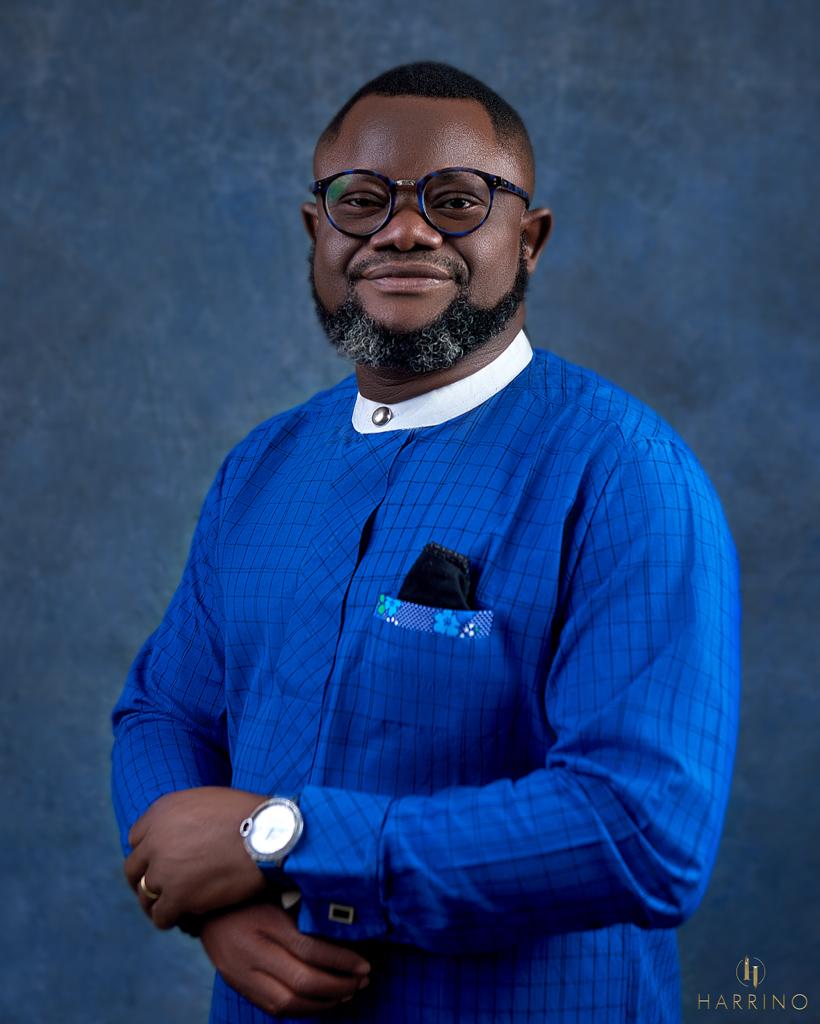 Lancelot Imasuen's travelling student film festival berths
Six years after he established the famous Benin Film Academy in collaboration with Igebinedon University, Okada in 2017, Lancelot Imasuen has recorded yet another milestone as the maiden edition of his newly founded travelling film festival better known as International Student Film Festival holds soon.
According to the founder and CEO,the festival will be hosted yearly on campuses within and outside the shores of Nigeria.
Interested students of film and theatre arts are advised to embrace and anticipate this exclusive festival design to celebrate them , they should submit their entries, whose length limit will not be more than 20 to 40 minutes for short films, and 45 minutes and above for full length for Feature Film respectively.and in all genre of filmmaking,
Lined up activities include film screening ,workshops and seminars by industry greats from within and outside the country as well as awards presentations, certificate of participation and deserving prizes to filmmakers during the film festival event.
Dr Charles Okwuowulu of Alex Ekwueme Federal University Ndufu Alike Ikwo Ebonyi State, has been announced as the jury head . Other members include Dr Folakemi Ogungbe, a lecturer at National Film Institution, Jos, Richard Liloma (film lecturer/ filmmaker), Dr Finest Uwaoma Nwazue (filmlecturer/filmmaker), Sarah Nana Baawah Kuntoh of the University of Media Arts and communication, Nafti campus, Ghana, and Joseph Aketema,who's also of University.
The likes of Prof Jude Akudonobi of University of California, Professor Emmanuel Emasealu, Professor Barclays F. Ayakoroma, Professor Osakue Stevenson-Omoera also have been appointed as members of the advisory board of the festival.
Explaining the idea behind the festival, the popular and multiple awards globally travelled film director said setting up ISFF is in line with his avowed passion for grooming and empowering the youths of this country.
For the 'Gvnor' as he's fondly called by his colleagues and fans, setting up of ISFF will not only help to strengthen the capacity of the country's film industry, but also, it will give emerging filmmakers a sense of belonging.
"The International student film festival is aimed to continue to impart the younger generation of interested filmmakers, It's also in line with my avowed passion for youth empowerment and giving back to the society that made me who I am today," the respected film director stated.
Dr Seyi Ogungbesan, Head of department Theatre and film studies department Igbinedon university Okada. will be the Chief host of the festival, the Vice Chancellor, of the institution, Prof Lawrence Ikechukwu Ezemonye, PhD, FAS is the festival Grand patron.