HOW YOU CAN LOSE YOUR PROPERTY DESPITE HAVING C of O IN LAGOS STATE by Dennis Isong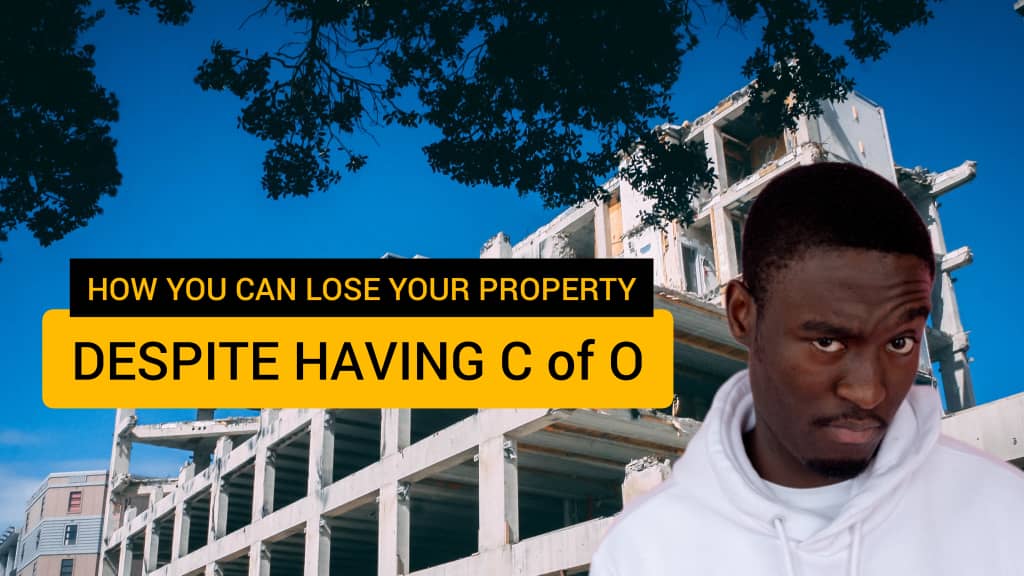 HOW YOU CAN LOSE YOUR PROPERTY DESPITE HAVING C of O IN LAGOS STATE by Dennis Isong
Sahara Weekly Reports That Acquiring a Certificate of Occupancy (C of O) is often considered a crucial step in securing property rights in Lagos State, Nigeria. It grants the holder legal ownership of the property and provides a level of security against potential encroachments. However, despite possessing this essential document, property owners in Lagos State may still face various challenges that could lead to the unfortunate loss of their property. In this article, we will explore some of the factors that can jeopardize property ownership, even with a valid C of O, and discuss possible ways to protect one's real estate investments.
Unapproved Building Structures:
One of the most common reasons for property loss is the construction of unapproved buildings or structures. The Lagos State government has stringent regulations regarding building permits and adherence to building codes. Constructing without the necessary approvals can result in property demolition, regardless of the C of O status. To avoid this risk, it is crucial for property owners to obtain proper permits and ensure compliance with the guidelines before commencing any construction or renovation work.
Right-of-Way and Public Infrastructures:
Lagos is a rapidly growing city, and the government often needs to create or expand public infrastructures such as roads, bridges, and utilities. If a property is located within a designated right-of-way or development zone, the government may exercise its powers of eminent domain and forcibly acquire the land for public use. Even with a C of O, property owners may lose their land in such circumstances. Staying informed about government development plans and potential right-of-way designations is essential for safeguarding property investments.
Land Disputes and Community Claims:
Land disputes and community claims are other significant risks that can lead to the loss of property. Ownership disputes can arise due to unclear land boundaries, conflicting title documents, or historical claims by communities. These conflicts can escalate and result in litigation, leading to prolonged legal battles. Even with a C of O, property owners may find their ownership challenged, making it crucial to conduct thorough due diligence before purchasing land and resolving any disputes promptly.
Non-Payment of Property Taxes:
Property taxes are a critical aspect of maintaining ownership rights in Lagos State. Failure to pay property taxes can lead to the government placing a lien on the property, which may ultimately result in foreclosure and the loss of the property. Ensuring prompt payment of property taxes is essential to avoid such dire consequences.
Foreclosure Due to Mortgage Default:
Many property owners finance their real estate purchases through mortgages. In the event of mortgage default, the lender may initiate foreclosure proceedings to recover the outstanding debt. Even with a C of O, if the property owner fails to meet mortgage payments, the lender has the legal right to sell the property to recoup the loan amount. To avoid foreclosure, property owners should manage their finances prudently and seek assistance from financial advisors if facing difficulties with mortgage repayments.
Environmental Regulations and Erosion:
Lagos State is susceptible to environmental challenges, including coastal erosion and flooding. Properties located in vulnerable areas may be subject to erosion and other environmental hazards that could lead to significant property damage. In extreme cases, the government may enforce environmental regulations that restrict or prohibit development in certain areas, rendering the property unsuitable for habitation or development. Being aware of environmental risks and complying with relevant regulations can help property owners mitigate these threats.
Fraud and Title Irregularities:
The risk of property loss due to fraud and title irregularities is a concern for property owners in Lagos State. Fraudulent activities such as fake land titles, forged documents, and fraudulent sales can lead to the wrongful transfer of ownership. Despite holding a C of O, property owners may find themselves embroiled in legal battles to reclaim their property. Engaging the services of reputable real estate agents and conducting comprehensive title searches can minimize the risk of falling victim to fraudulent activities.
Dennis Isong is a TOP REALTOR IN LAGOS.He Helps Nigerians in Diaspora to Own Property In Lagos Nigeria STRESS-FREE. For Questions WhatsApp/Call 2348164741041
Business Networking Event: Nigerians In UK Excited As Pelican Valley CEO Lands In London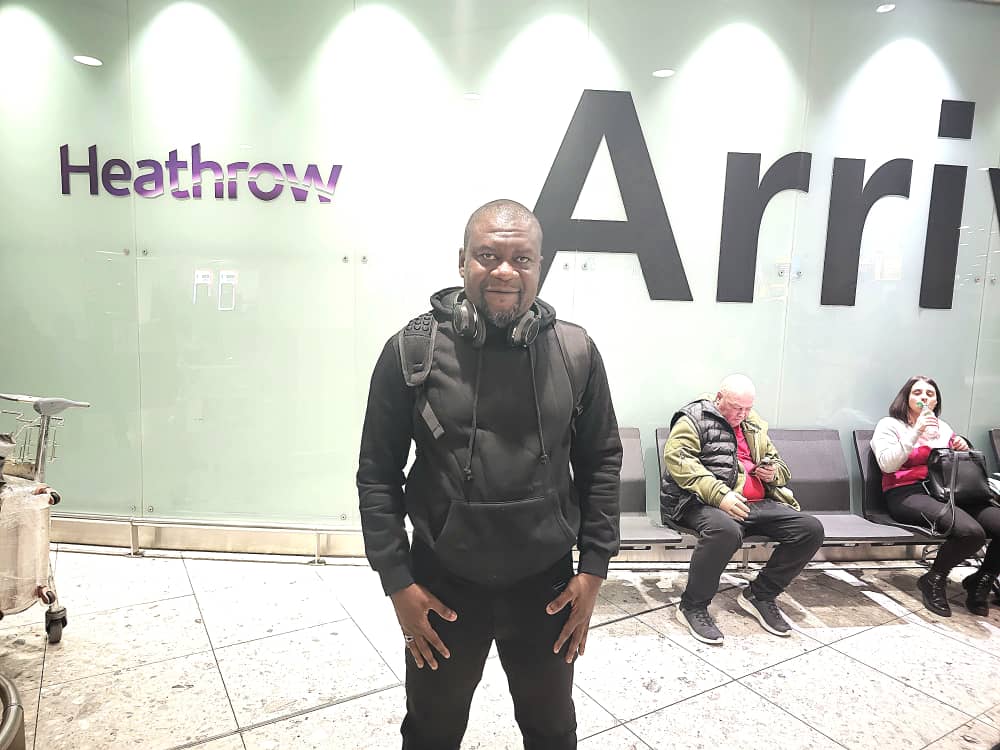 Business Networking Event: Nigerians In UK Excited As Pelican Valley CEO Lands In London
…Expected To Attract Over £2Million Investment To Ogun
Ground swells of enthusiasm and expectation have remained high among Nigerians living in the United Kingdom as the Pelican Valley CEO, Ambassador Babatunde Adeyemo landed in London – ahead of the Avenue Impact Winter Ball slated for December 3rd at the Crown Plaza Hotel, London.
The Chairman of the Nigeria Diaspora Commissioner, Hon. Abike Dabiri – Erewa will grace the exclusive networking event as a Special guest of honour while Realtor Adeyemo will use the avenue to connect with other project professionals, Nigerians in the UK and enlighten them about investment opportunities, particularly in the real estate industry back home in Nigeria.
Adeyemo who is the brain behind the Pelican Valley Estate , where unusual homes happen, Pelican Brief Estate, where he sets to ignite a smartcity, Pelican's Ecostay Apartments, where nature meets luxury and Pelican Valley Greenish Acres Farm Estate, where investors farm to fortune at Kobape – Masa corridor of Ogun State – and few metres away from Professor Wole Soyinka Train Station Abeokuta, stormed London Avenue Impact Winter Ball with a range of Pelican Valley real estate products for the diasporas, who have all been eagre to meet the tested and trusted real estate brand and developer.
Speaking to The Daily Crucible about the event, Adeyemo, who vouched for the integrity of the organiser, assured of his readiness to help Nigerians living abroad to benefit from the Pelican Valley's many products, which he said were designed to suit their taste and peculiar needs.
He explained that he would specifically guide them on the prospects in the real estate business and where to invest for assured ROI; drawing from his over a decade of practical experience in the Nigeria's real estate industry.
Receiving the real Estate poster boy at the Heathrow Airport, London, the convener and Director of the Avenue Impact Limited ,Funso Akinwunmi, expressed delight over the arrival of the multiple award winning real developer and anti curruption ambassador.
He said all is set for the prospects to embrace the once in a lifetime investment opportunity.
Aside Adeyemo, Mr. Smart Kemiki will also give property portfolio insights at the event while live performance will be done by Paul Play Dairo.
In a related development, Ambassador Adeyemo will also embark on another business trip to Canada for the forthcoming Canada Trade Mission '24 slated for early next year in the North American country.
Earlier in July 2023, The Daily Crucible reported that an estimated over half a billion dollar investment is expected to come to Ogun State, particularly Abeokuta, the state capital, next year to boost income, create jobs and further drive the socioeconomic fortune of the Egba people to the next level.
Cumulatively, the investments are expected to come from Nigerians living in Canada, United States, Europe and other parts of the world who are desirous of laying a solid foundation back home by way of investments preparatory to their 'Japada.'
And the vehicle to drive the investments is the planned 'Canada Trade Mission 2024,' a trade show and exhibitions, which is an initiative of the Solteque Group to bring Nigerians in diaspora together for a sensitization fair on the opportunities available to explore back home in the real estate sector, Adire, Isanyan, Aso Oke and other local fabrics business that are synonymous with the Egbas of Ogun State.
Also, the Pre – conference session of it was held in October in Nigeria at the June 12 Cultural Centre Kuto – Abeokuta which witnessed former President Olusegun Obasanjo, Governor Dapo Abiodun and the Chief Executive Officer (CEO) of Pelican Valley Nigeria Limited, Realtor Adeyemo, the Permanent Secretary, Ogun State Ministry of Culture & Tourism, Mrs Oluwatosin Oloko and Special Adviser to the Governor on Job & Employment Creation, Mr. Abiola Odetola galvanized the youths, artisans, local talents, and the economy in diverse sectors for exposure to the global market of consumers and investors in Canada as well as other parts of the world.
On the Canada Trade Exhibitions, the multi – award winning realtor assured that he would personally guide those eager to Japada on how to invest hard earned savings lest they fall into the wrong hands and lose their money.
Ogun Set To Sign MoU With OPS On Olokola Deep Seaport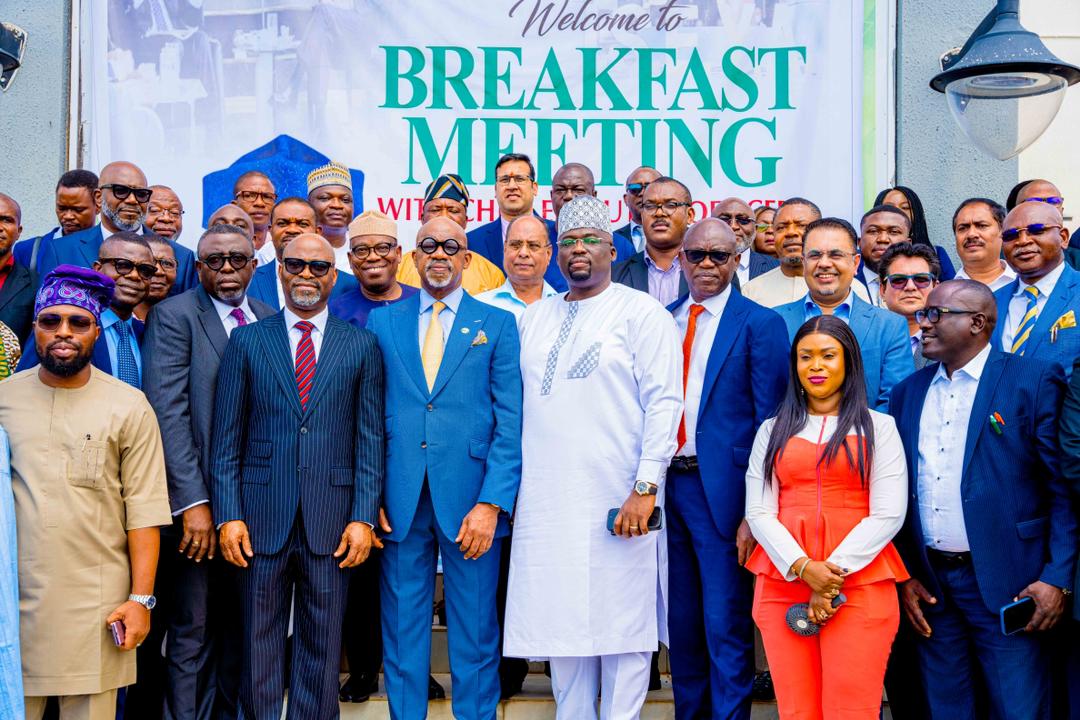 Ogun Set To Sign MoU With OPS On Olokola Deep Seaport
The Ogun State Government and the Organised Private Sector (OPS) have concluded plans to sign a Memorandum of Understanding (MoU) on the construction of the Olokola Deep Seaport located in Ogun Waterside Local Government Area of the state.
Governor Dapo Abiodun made this known during a breakfast meeting with Chief Executive Officers of the OPS in Abeokuta, the state capital, on Wednesday.
Governor Abiodun noted that the construction of the Olokola seaport would provide another opportunity for companies in the state to move their goods and equipment in addition to the Gateway Agro-Cargo International Airport, which is almost on completion stage, and the planned Dry port to be located at Kajola, an outskirt of the state capital.
Prince Abiodun said: "I want to share with you the fact that whilst we are talking about our road, rail and air transport, we will be signing very soon a Memorandum of Understanding with the private sector players for the construction of our seaport in Olokola.
"This is another giant step to ensure that we enable businesses to continue to thrive in our state."
The governor said that his administration is working towards putting an end to the multiplicity of taxes in the state, adding that the reforms already put in place by the Ogun State Inland Revenue Service would definitely put pay to the issue.
He also urged businesses to patronize government whenever they are in need of land, saying that all land belonged to the government.
"On the harmonization of taxes, we have put in a lot of reforms on our Inland Revenue Service.
"Be rest assured, be patient with me, slowly and surely, we will remove all these multiplicities of taxes.
"We are also concerned about our physical planning as well. The lands department and physical planning are now working collaboratively to ensure that all the problems we have had in the past are resolved.
"All lands belong to the government. My advice to you is that if you want to buy land, come to the state. We have ensured that any land to be sold to you is properly enumerated and compensated.
"So, please, I want to discourage all of us to desist from buying land from land speculators," he said.
Abiodun said that his administration would be distributing 5,000 Certificates of Occupancy (CofO) this Friday.
According to him, the state is now at a vantage position to continue to issue out Certificate of Occupancy to subscribers with a newly acquired equipment that can sign 1000 CofOs daily.
Abiodun called on the OPS in the state to give back to their various host communities by either taking advantage of the state government adopt a school or primary health care center project.
The governor spoke on the importance of businesses imbibing the culture of technology transfer, which would further assist the country to move forward technologically.
He reiterated the commitment of his administration to ensure steady and uninterrupted power supply soon through the Ogun Light Up Project.
The governor noted that his administration deliberately laid a lot of emphasis on reconstructing roads that connect the Ogun with other states of the country, especially Lagos, the economic capital of the country.
While commending the OPS for joining hands with his administration at repositioning its security architecture through the rejigging of the Ogun State Security Trust Fund, Governor Abiodun added that his administration would continue to do all it can to make the state the safest place to live, work or play.
Earlier in his address, Commissioner for Industry, Trade and Investment, Mr Adebola Sofela assured that the state government would continue to create an enabling environment for businesses to thrive.
He said the present administration would continue to partner with industries in the state with a view of propelling the common interest of both the government and industries to greater heights
Also speaking, Ogun State Chairman of the Manufacturers Association of Nigeria (MAN), Chief George Onafowokan, acknowledged the position of the state as the best place for industries to thrive.
He, however, called on the state government to continue to work towards ensuring that the enablers for businesses to thrive are readily made available in the state.
Speaking on behalf of the Agbara Cluster, the Director of African Industry Group, Chief Sohan Baghla disclosed that they have being able to provide over ten thousand jobs for the people of the state, adding that a greater percentage of their investments are in steel production and processing, aluminium production and processing, glass, chemicals, steel rolling mills, all situated in the Agbara business cluster.
Naira Steadies in Parallel Market Amid CBN Governor's Planned Reform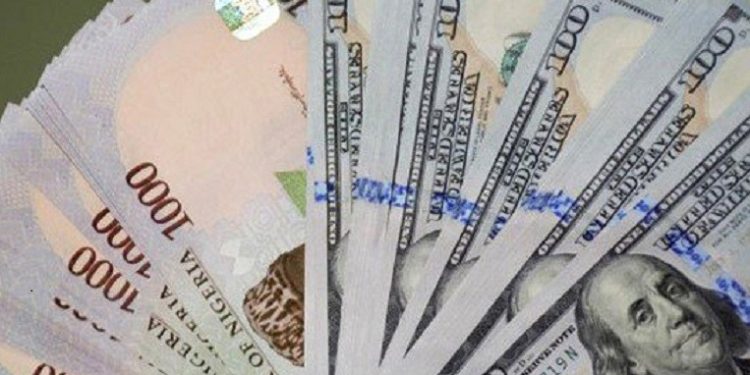 Naira Steadies in Parallel Market Amid CBN Governor's Planned Reform
The pressure on the foreign exchange (FX) market eased, on Tuesday, as naira steadied against the United States dollar in the parallel market.
According to Aboki FX, the naira sells for N1,160 on Monday and Tuesday respectively.
Also, the volume of United States dollars turnover in the Nigerian Foreign Exchange Market (NAFEM), window rose to $100.06million, on Monday.
The daily forex turnover rose by 32 percent from $75.82million, on Friday, November, 24, 2023 to $100.06million on Monday, November, 27, 2023.
According to the data from NAFEM, the country's official foreign exchange market, the rise in the daily forex turnover reflected increased FX inflow in the economy on Monday, 27th November, 2023.
According to Data from FMDQ Securities Exchange, the local currency, on Monday, hit an intra-day trading high of N1,130 and a low of N700.
However, the governor of Central Bank of Nigeria (CBN), Olayemi Cardoso, said the apex regulatory bank will introduce a set of new rules and guidelines to achieve exchange rate stability.
He said, "In order to ensure the proper functioning of domestic and foreign currency markets, clear, transparent, and harmonized rules governing market operations are essential. New foreign exchange guidelines and legislation will be developed, and extensive consultations will be conducted with banks and FX market operators before implementing any new requirements."
According to Cardoso, stabilising the FX market is critical to economic stability in the nation.
"Stabilizing the exchange rate is another critical aspect of our efforts to promote economic stability. I had the privilege of speaking with business owners engaged in international trade.
"They recounted the difficulties of navigating the fluctuations in the exchange rate, which often led to uncertainties and unexpected costs. The volatility in the foreign exchange market disrupted their planning and hindered their ability to make informed business decisions.
"It is imperative that we provide transparency and create a market environment that allows fair determination of exchange rates, ensuring stability for businesses and individuals alike."