Celebrating Our General Counsel, Olumide Akindiya Today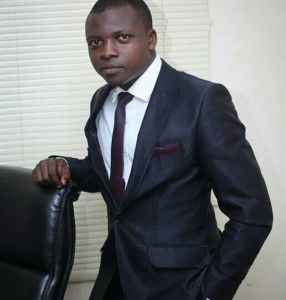 Everybody has his or her day, our general counsel today is your day. You have to appreciate you are a blessing to this generation and not only your profession. You are on earth for a purpose and we believe you are fulfilling your purpose by your support without measure.
In celebrating you, our correspondent informed us of your joy today by your wife's poem for you.
The poem centers on appreciating you and her perception of whom you are to her.
FROM WIFEY
When you hurt, I hurt.
When you laugh, I laugh.
When you feel sorrow, I cry.
We are connected in more
Ways than one way.
My love …
The day we met, our fates
Were sealed.
From the moment I looked
Into your eyes, I knew i
Would become your wife.
We would not stand a Chance trying to fight the love that Was there from
The beginning.
I am hundred percent sure
That our marriage was one that was assigned in heaven.
This perfect union would not have been by chance.
I love you
I care for you
I cherish you
Happy Birthday, my sugarcane; best husband ever.
Moon, sun and star rise for you today as you celebrate your birthday. Happy Birthday, an award-winning Lawyer, Olumide Akindiya and have fun-filled day.