Certificate Scandals Rocking APC LG Aspirants May Lead To Massive Election Loss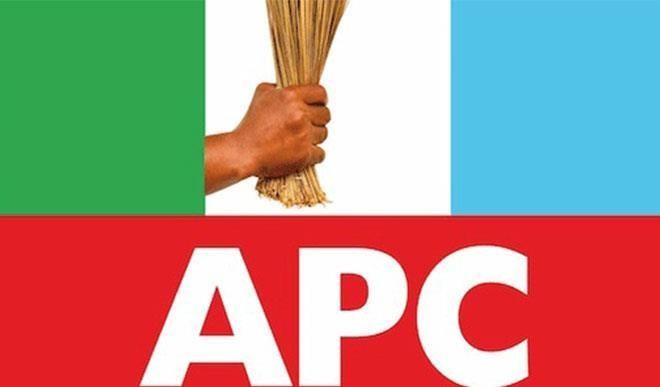 Certificate Scandals Rocking APC LG Aspirants May Lead To Massive Election Loss
The ruling party APC is currently enmeshed in troubled waters as there are clear indications that some of the candidates in next month's local government elections have been alleged to submit fake documents in a bid to get the party nomination. Urgent action has to be taken so that they do not lose some seats by fielding these dubious candidates.
Reports gathered from areas such as Ojodu LCDA, the aspirant sponsored by House of Reps Member Representing Ikeja Federal Constituency James Faleke has alleged presented a fake certificate.
The aspirant Kafayat Layeni claimed she did her GCE in Dec 1979 claiming to have grade C6 in English Language, C5 in Government, C4 in Economics, C4 in Mathematics, D7 in Biology, C5 in Commerce, and C3 in Accounts. Thou the mandate was late given to another person may be the alleged certificate scandal was the reason, that is best known by the party
Information also gathered to Epe Local Government Area where the Chairmanship candidate of the APC one Princess Suarh Olayemi Animashaun has also been accused of presenting a fake WAEC certificate despite claiming to have graduated from a Nigerian University.
The story of Apapa Local Government is another one worthy of mention as the candidate fielded by the APC to run for the position of Chairman of the council one Kevin Oluwaseun Gabriel formerly known as Kelvin Luchiano, former owner of "question mark music label" who accused had to change his name to correspond with the result he procured and is being backed by Mr. Tunde Balogun the APC party chairman in Lagos State.
Kevin who is the current Vice-Chairman of Apapa Local Government has been alleged of presenting a fake NECO certificate claiming he wrote the exam in November 2008 at over age 40 at the Command High School Araromi. Initial findings show that the school does not exist. Currently, investigations are ongoing in areas like Apapa Iganmu with Funmilayo Mohammed, Shomolu, with Hamed Salawu and Olarunde Folorunsho of Olorunda LCDA as these areas too are likely to be affected. The issues of these false documents are not limited to just the chairmen and their vice, councilors in some local governments to are involved in the mess. In the case of Toheeb Shokunbi a councilor in Ikorordu central and many have scattered the state.
One wonders why APC did not do a thorough and proper verification process before fielding these candidates.
APC must now act fast as the opposition parties are well equipped with all the evidence of this malpractice and are waiting to use it to their advantage should the need arise.